Love is in the air! What better way to warm up the cold winter months than celebrating love? And what better way to share your love than with a work of heart? I know you love creating, so I've put together a beautiful, fun assortment of inspiration for Valentine's Day crafts.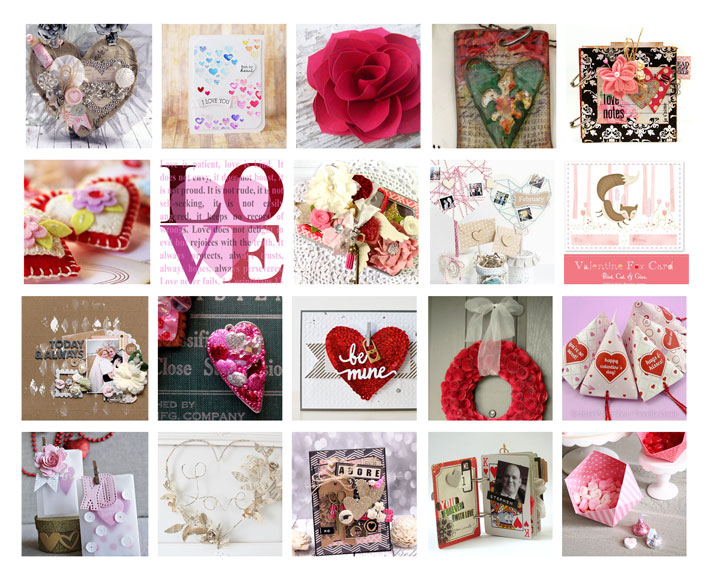 Valentine's Day makes us think of hearts, roses, sweet treats and all things romantic. It's a wonderful and fun occasion to create for so let's get right to it!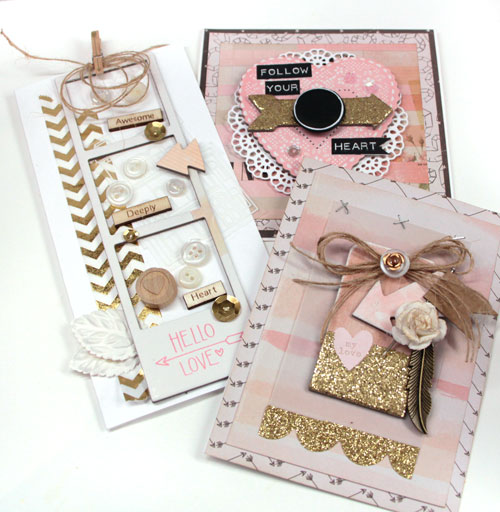 Chipboard Card Trio via Julia Stainton
1. A Sweet Card Trio
It's easy to whip up a bundle of Valentines by starting with a chipboard sticker sheet! These sweet cards layer chipboard sticker elements with other embellishments to make quick and unique cards.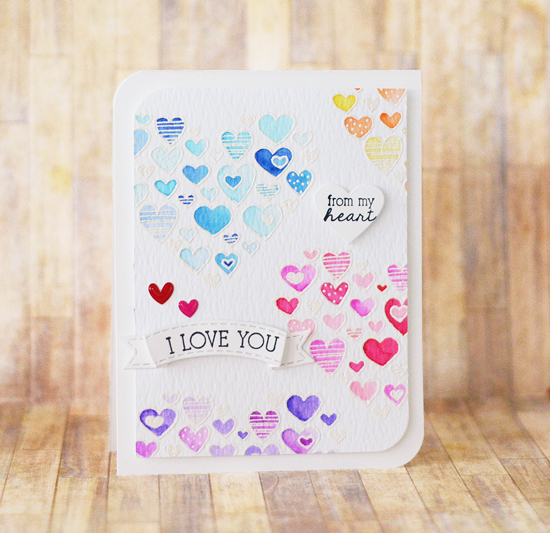 Watercolored Hearts via Taylored Expressions
2. Watercolored Hearts
Watercolor

is such a beautiful technique and it's a hot trend right now. This stunning card features stamped and embossed hearts images that have been watercolored. The embossing keeps the watercolor in the correct places making it an easy way to achieve fabulous results!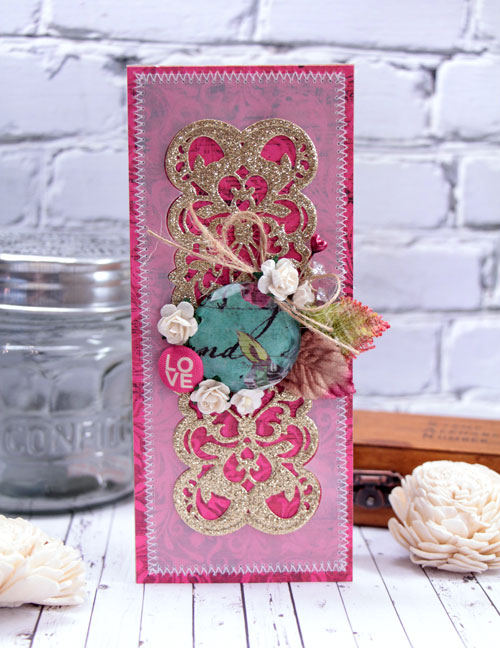 Gold Glitter Card via Julia Stainton
3. Valentine's Glam
Glam it up with gold, glittery card stock and intricate dies. Look carefully at the die cuts to find the heart elements. You can get the same lovely look by using any intricate die and then adding hearts and other embellishments on top.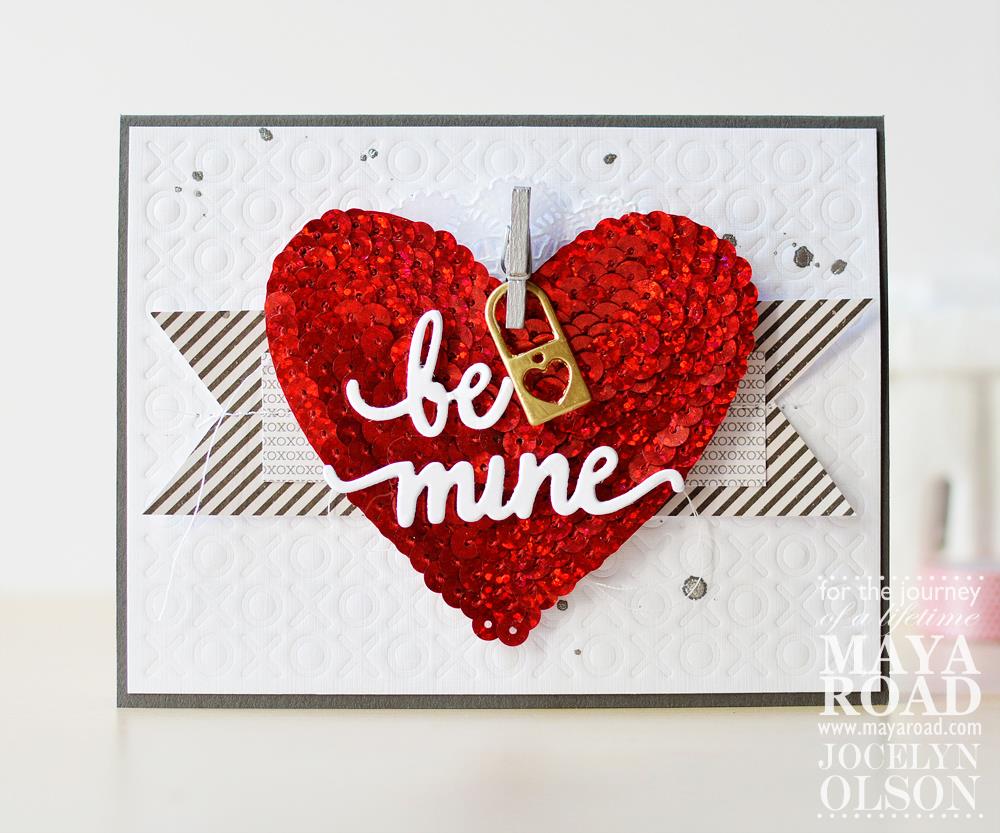 Sequin Heart Card via Maya Road
4. Sequin Pop
Sequins make this Valentine pop with a gorgeous, red sequined heart as a focal point. There's no guessing what this card is about! Jocelyn Olsen create this gorgeous design using sequin trim for some serious shine!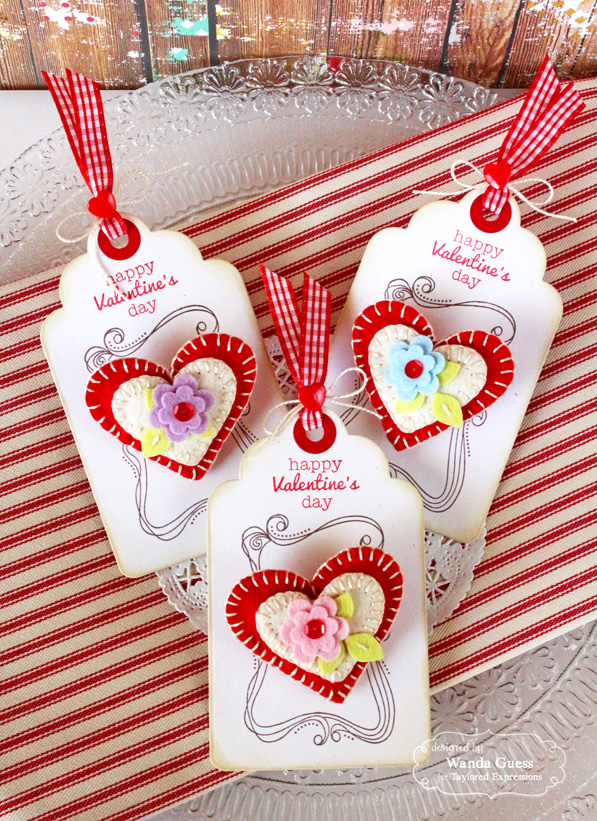 Felt Heart Pins via A Blog Called Wanda
5. Felt Heart Pins
Don't feel confined to paper — warm and cozy materials are perfect for this time of year. These adorable felt heart pins by Wanda Guess look beautifully dimensional on gift tags and cards.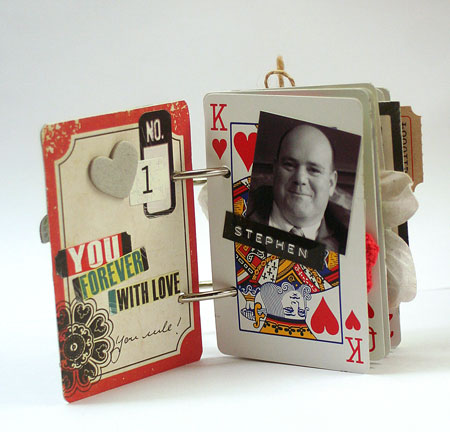 Family of Hearts Card Deck Mini via Julia Stainton
6. King of Hearts
Celebrate your loved ones with a mini-album made from a deck of cards. Just cover the back of each card with patterned paper, and add photos and embellishments. Punch holes in each card and hold together with binding rings. It's a darling project that you'll love to create!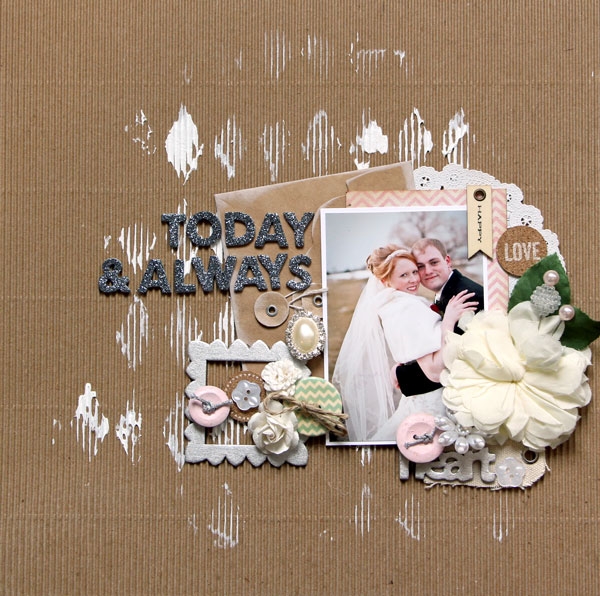 Today & Always Page via Julia Stainton
7. Today and Always
Don't forget to capture your Valentine memories and chronicle those special occasions. This beautiful couple had a Valentine's wedding and this textured layout was created to commemorate that. A neutral color scheme allows the photograph to shine, while the textures of the cardboard, chipboard and embellishments keep it visually interesting.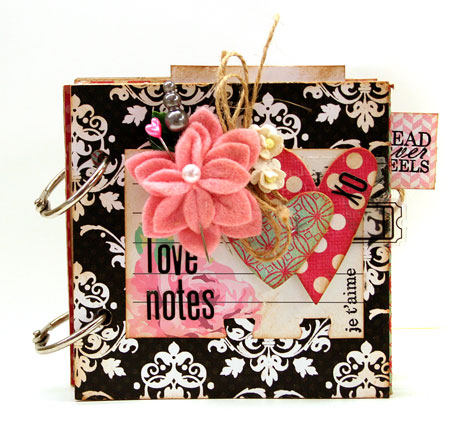 Love Notes Pocket Mini Album via Julia Stainton
8. Love Notes
Make mini-album on love notes using sheets of double-sided patterned paper. This little album features fun folds and pockets that can be used for memory keeping or as a gift full of love notes and coupons.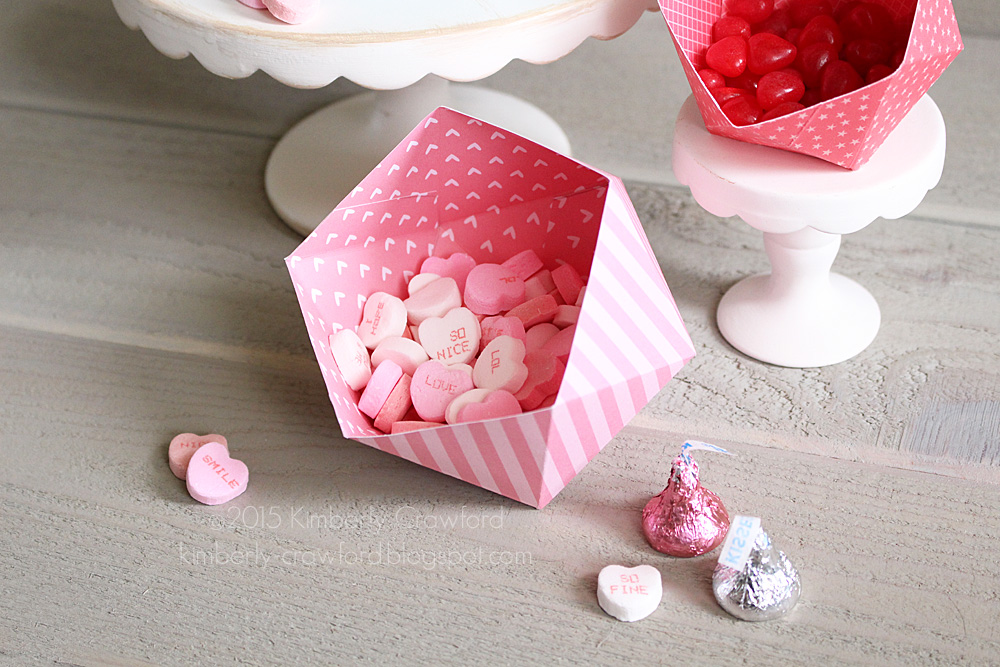 Valentine Treat Holders via Kimberly Crawford
9.Geometric Valentine's Treat Holders
It's all about the display, right? These fabulous Geometric Treat Holders are right on trend and make a lovely way to share some sweet treats. Kimberly Crawford created them out of just double-sided patterned paper and a scoring tool.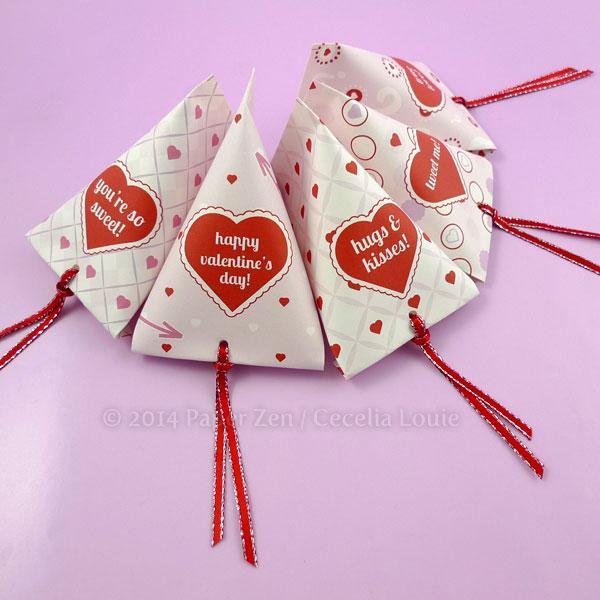 Valentine Party Favors Pattern via Bluprint member Paper Zen
10. Printable Valentine Treat Favors
Sending Valentine treats is a sweet way to share some love. This adorable pattern will help you whip up unique Valentines in no time!
Get the pattern »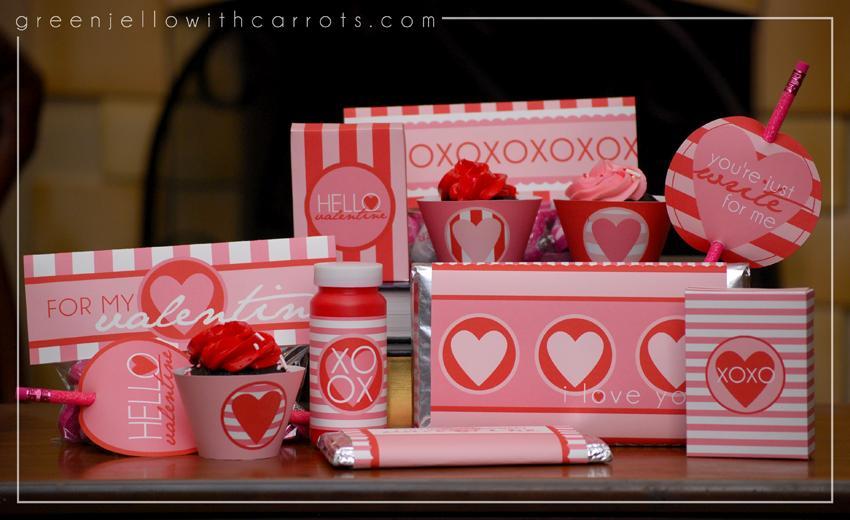 Valentine Treats via Bluprint member melissabastow
11. Valentine Treats
Pull our your printer and get ready to wrap up Valentine's Day! This printable ensemble will have you covering just about everything you need in a flash.
Get the pattern »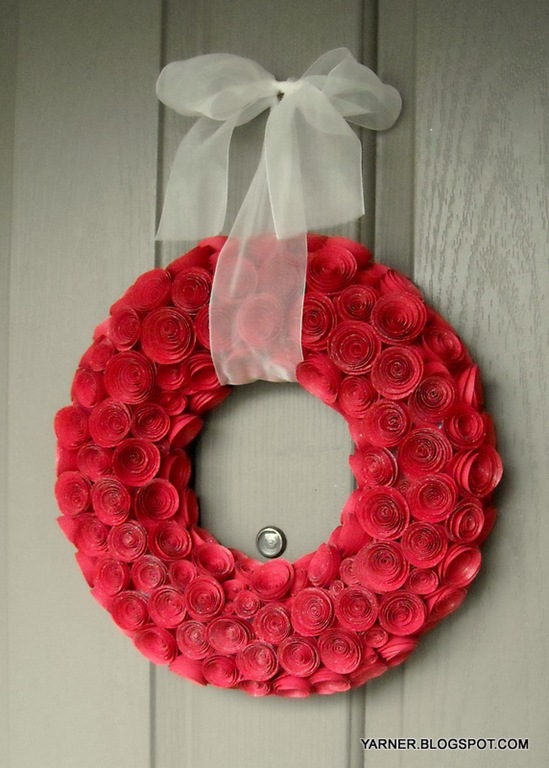 12. Wreathed in Roses
If one rolled rose is beautiful, then an entire wreath of them is positively stunning! This paper wreath from I'm a Yarner may take a little patience to put together, but it's one you'll treasure year after year.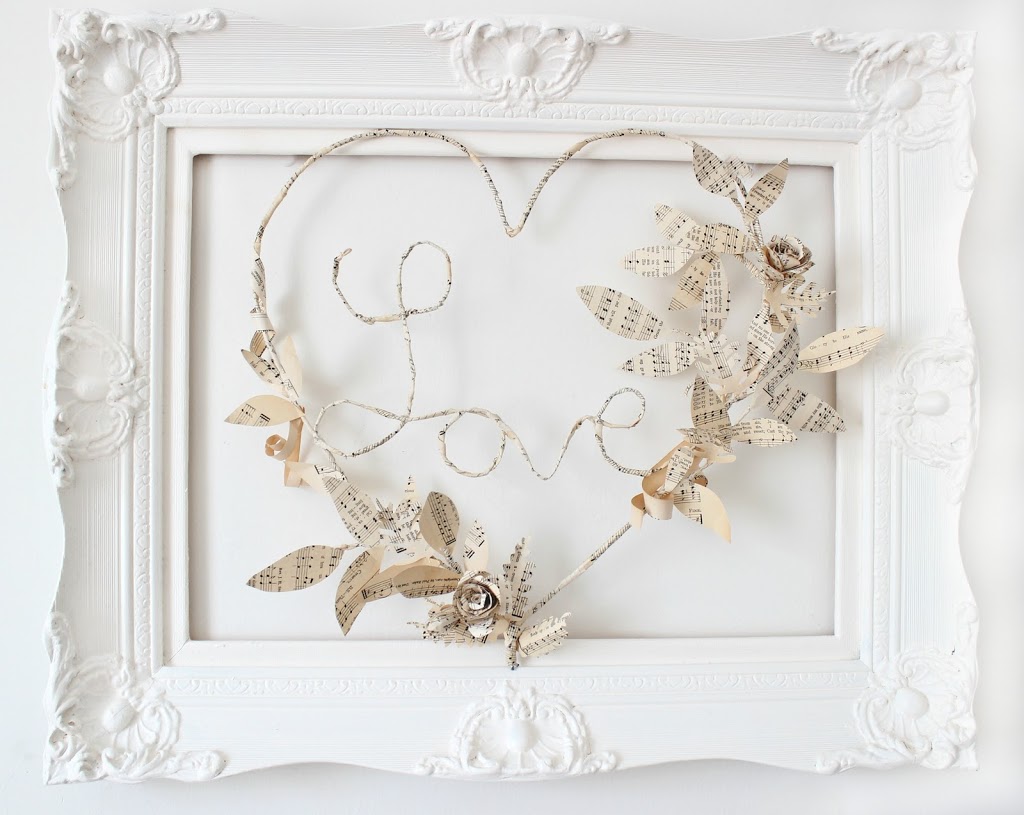 Vintage Love Wreath via Craftberry Bush
13. Vintage Love Paper Wreath
Add vintage sheet music and a wire wreath to Valentine's for a beautifully romantic project! Reinventing uses for vintage items not only recycles but adds a depth of beauty that new items just cannot touch.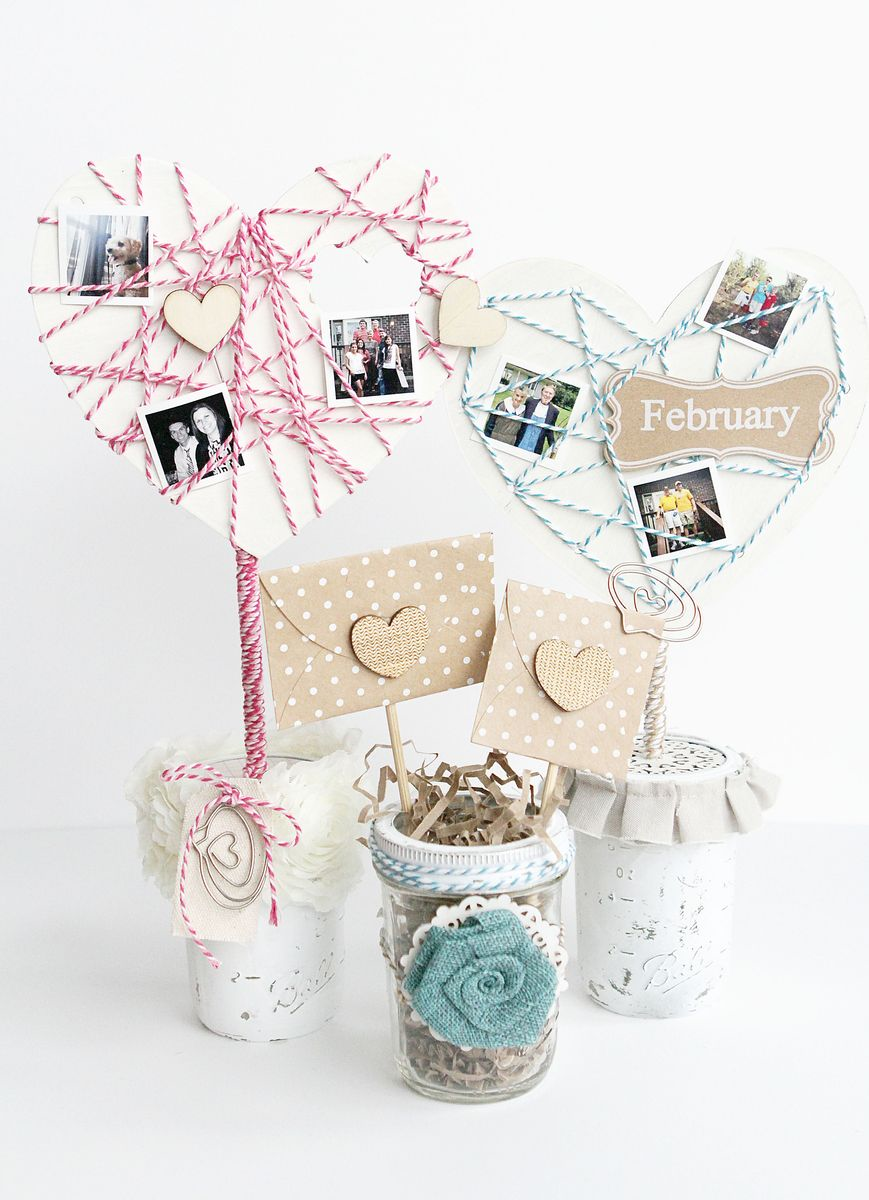 Happy Hearts Mason Jars via Maya Road
14. On the Table
Don't forget the table this Valentine's Day! This trio of mason jars has been altered and embellished to make the perfect centerpiece. Add photos of loved ones or pin on love notes for unique and personal touches.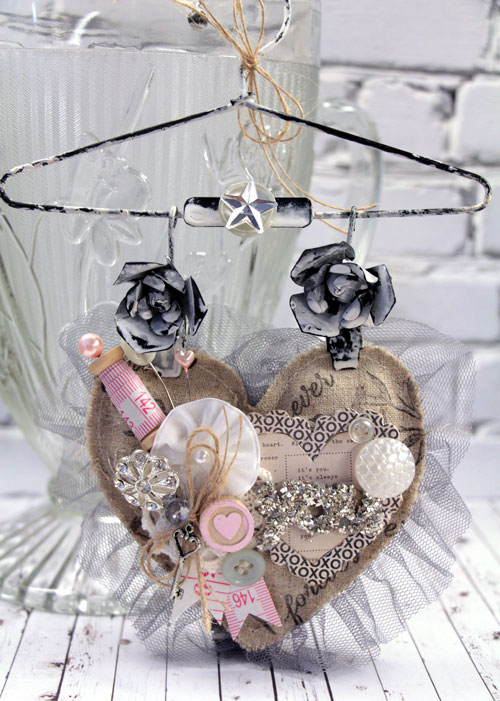 Linen Heart Altered Art via Julia Stainton
15. Have a Heart
Have a heart with this sweet linen heart Valentine piece! Start with a pre-sewn heart or stitch your own and add embellishments for a vintage look.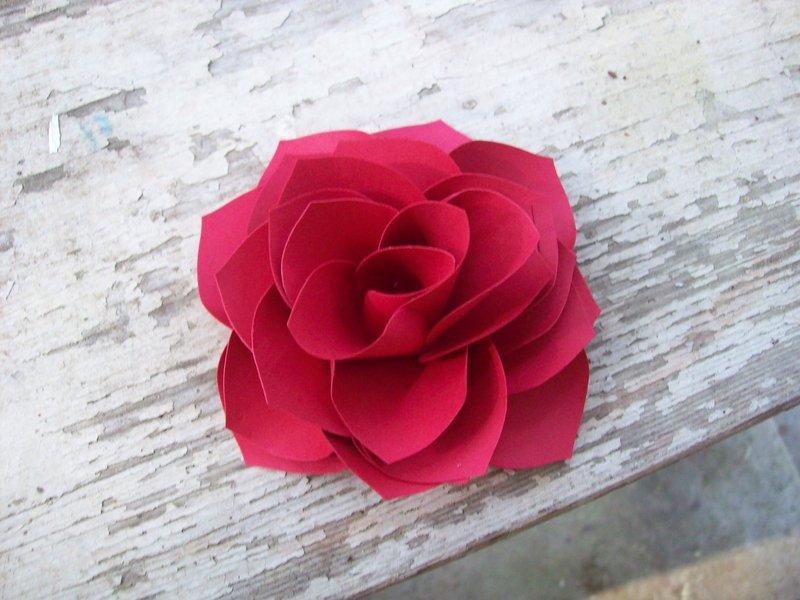 Paper Roses via Bluprint member Crafting Addict
16. A Red Rose
There's nothing quite like a red rose and this paper beauty will never fade! Craft up a bouquet in no time!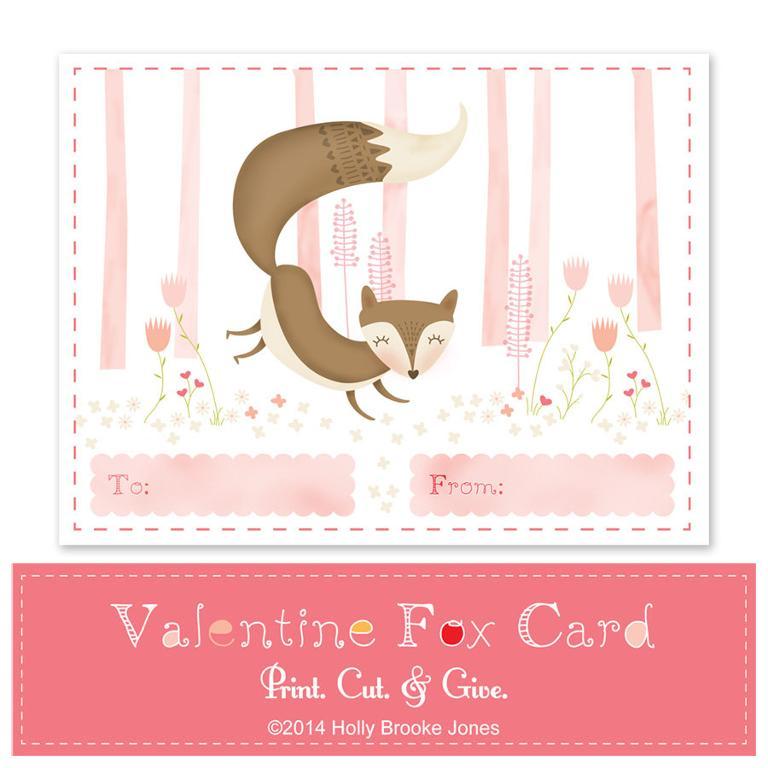 Valentine Fox Digital Pattern via Bluprint member Holly Brooke Jones
17. So Foxy
Feeling foxy this Valentine's? Need some darling printable cards? This pattern by Holly Brooke Jones is the sweet solution! Absolutely whimsical and unique, you'll have your Valentines done in no time flat!
Get the pattern »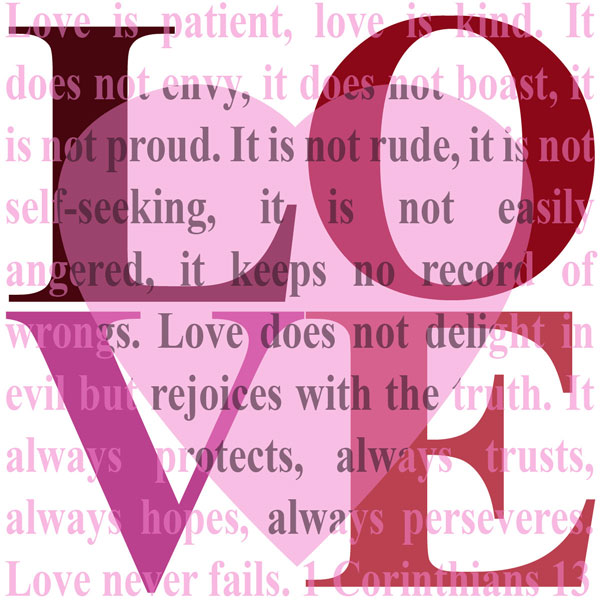 Free Love Printable via Julia Stainton
18. Love Never Fails
This sweet printable features a beautiful scripture about love. It's layered in shades of red and pink and once printed makes an instant decor accent in a square frame. If you're short on time, this is a great quick project!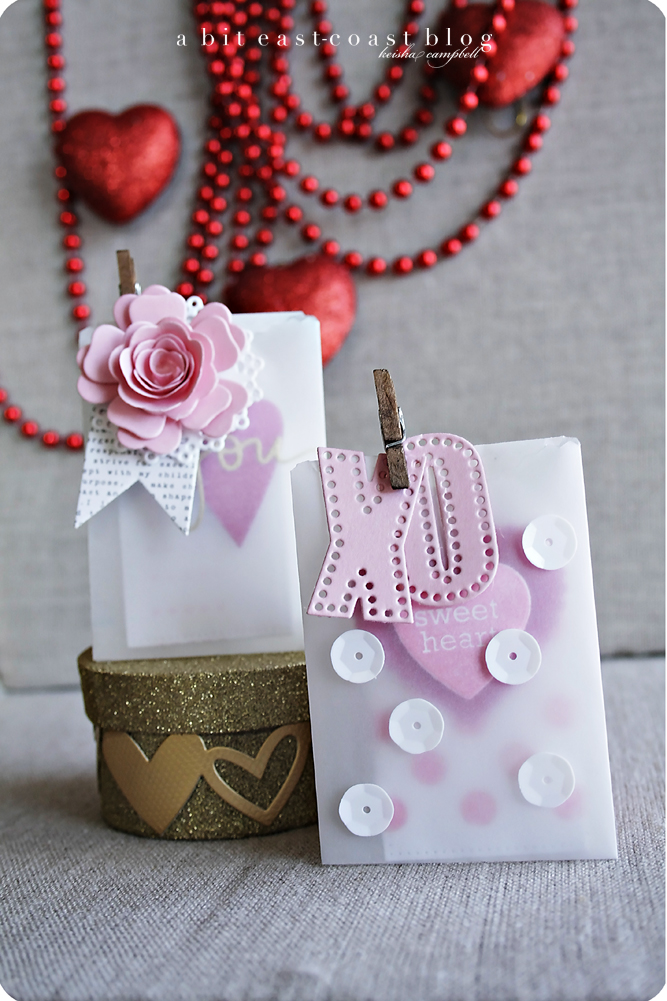 Vellum Valentines via Keisha Campbell
19. Very Vellum
These beautiful little love notes are just too sweet! Vellum adds a soft romantic touch. Fill the vellum envelopes with special thoughts or even sweet treats.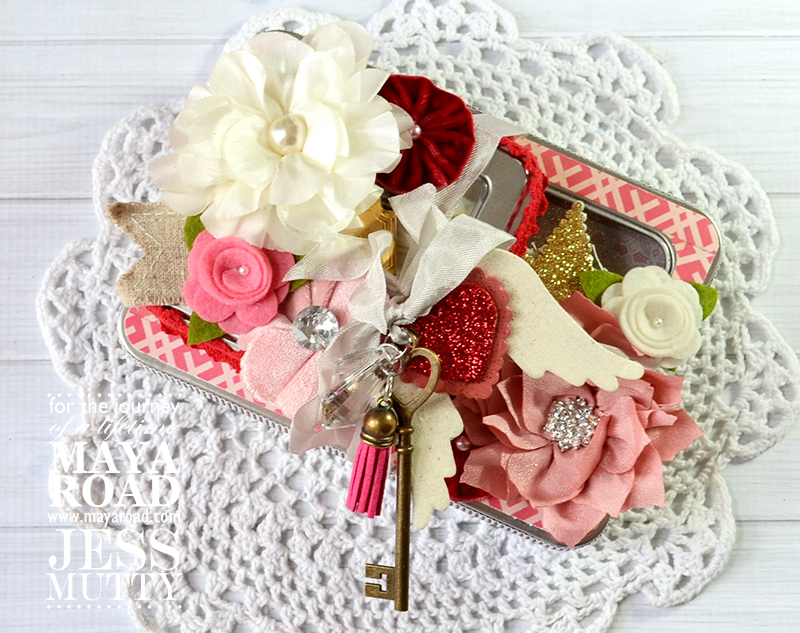 20. Bounty of Love
Every project is a labor of love, but this stunning tin duo takes the cake! Each tin is embellished with flowers, charms and trim for spectacular presentation. Inside, fill the boxes with candy, love notes, memorabilia or other treasures.
FREE Guide: Innovative Ideas for Creative Paper Crafts
Try these four trendy techniques for stunning projects that shine.Download your FREE guide »