Part of the fun of art is experimenting with new techniques, subjects and of course, mediums! In this brand new guide, you'll discover a variety of different art mediums that will open up new creative opportunities for artful results. With the techniques, tips and inspiring ideas you'll find in this guide, you'll create captivating artwork that keeps you looking forward to your next drawing or painting session.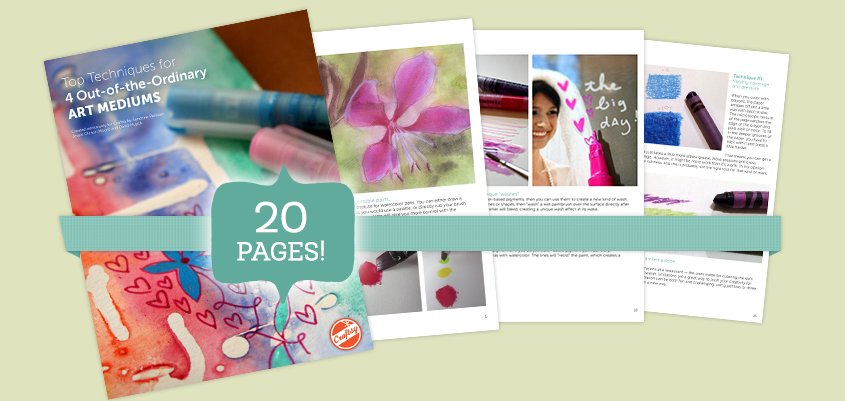 Get my FREE Guide »
What makes guides so great?
Bluprint Art Guides are helpful resources you won't find anywhere else. Download them for free, and print them out to keep in your studio or sketchbook. You can enjoy these expert-written guides anytime, anywhere, for great tutorials, tips and inspiration.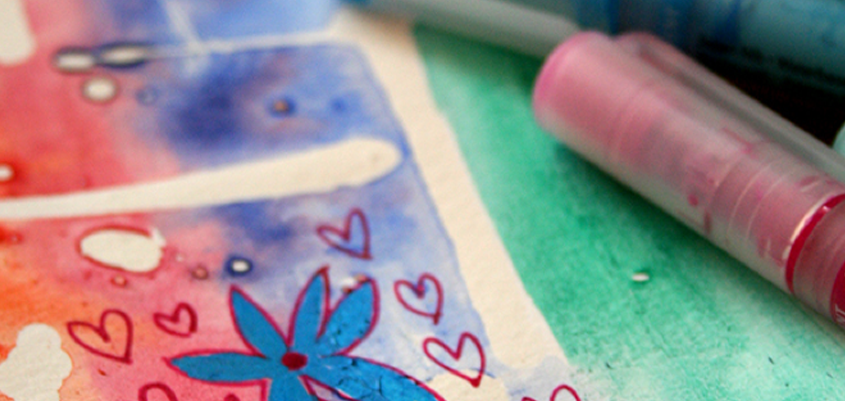 What will my guide cover?
In 32+ pages of photos and instruction, you'll find out how to:
Use watercolor pencils for layering, details and patterns
Unlock the power, versatility and portability of paint pens
Apply watercolor sticks for washes, contrast and blending
Find out why colorful crayons aren't just for kids
Get my FREE Guide »