Thread holds everything together when you're sewing. Which means whether you're sewing by hand or by machine, it's important to choose wisely when considering the different types of sewing thread for your project. But if you've ever found yourself in the fabric store, staring at a wall of spools, you know that's not always an easy choice!
Here's a brief rundown on the different types of thread: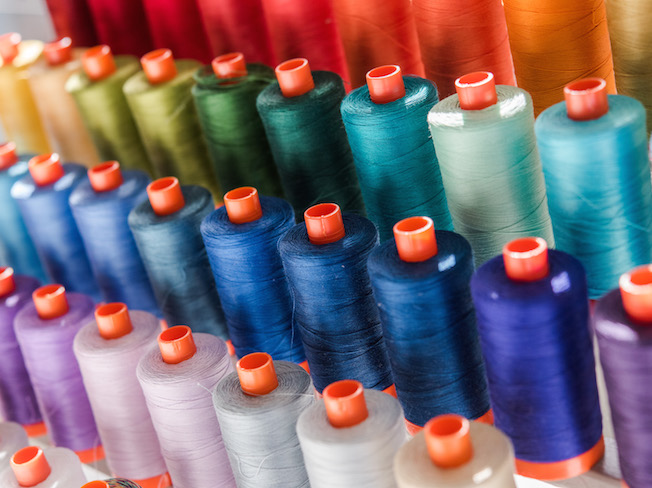 Cotton thread
Cotton thread has very little "give" and tends to break easily. However, it's a good choice when sewing delicate fabrics or for lingerie sewing projects. Choose a medium thickness cotton thread for working with lightweight to medium-weight cottons, linens and rayons.
Polyester thread
Polyester thread is a a true all-purpose thread, and it's a good choice for most sewing projects, both machine- and hand-sewn. The thread has some give to it, so it won't break when you are working with stretchy knits. Polyester thread often has a wax or silicone finish that allows it slip through the fabric easily. You can also find invisible polyester thread, which is an ideal choice when you are searching for an extremely strong thread that will also stay hidden.
Heavy-duty thread
Heavy-duty thread is also a polyester thread, but the weight of the thread is not suitable for most garment sewing projects. It is, however, the perfect choice when sewing upholstery and canvas, so you might find yourself reaching for it when you're tackling home decor sewing projects.
Silk thread
Silk thread is very fine. It's also flexible and won't leave holes, so it makes an excellent choice for basting thread. It's also great to use when sewing silk or wool.
Wool thread
You probably won't have many occasions to use wool thread when sewing garments, as it tends to be used for embroidery projects, but it is an extremely strong thread that's a good choice when working with heavy fabrics like wool and canvas. It can be a good option for topstitching– just be sure to use a larger needle and adjust your sewing machine's tension appropriately.
Metallic thread
Metallic thread is often featured on handbags; you can find it in gold, silver and copper varieties. It's used often in machine embroidery, and would be a good choice if you were looking a thread with a little flair for topstitching.
Designer thread
These are typically made from combining two or more types of thread, like a silk and rayon blend.
Choosing the right thread for your project:
The type of thread that's right for your project will mostly be decided by your choice of fabric.
The thread should match the size and weight (you wouldn't choose a delicate cotton thread to sew a heavy-weight denim), and properties (woven vs. knit).
Some sewists recommend matching the thread content to the fabric content: cotton thread for natural fibers, polyester thread for synthetic blend fabrics.
Most of the time you can simply find an all-purpose polyester thread in the right color and be pleased with the results.
The right color is subjective, of course. You can either choose to match your fabric or pick a contrasting color.
Whichever type of thread you choose, buy the best you can afford. Cheap thread is cheap thread, and the lack of quality will ultimately show on your garment.
A few examples from my own recent projects: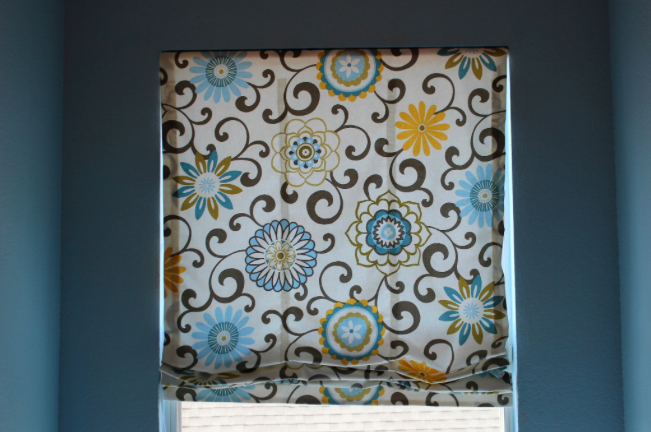 For this roman shade, I used heavy-duty thread, since it's ideal for upholstery weight fabric. Having extra strong thread is particularly helpful when attaching the ring tape to the shade.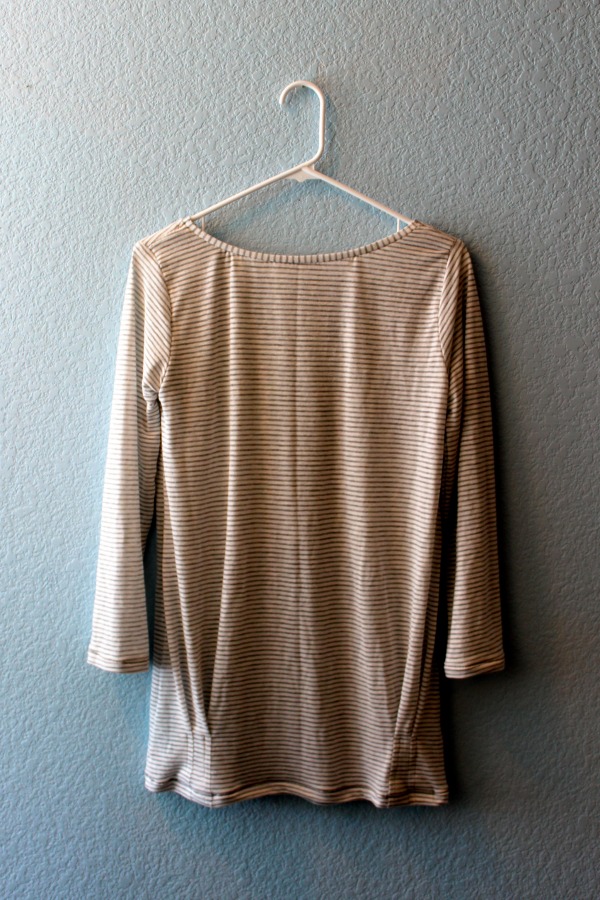 For this knit top, I made sure to use an all-purpose polyester thread. Using a cotton thread on knit fabric would be bad news! The polyester thread has enough give to stretch with the fabric.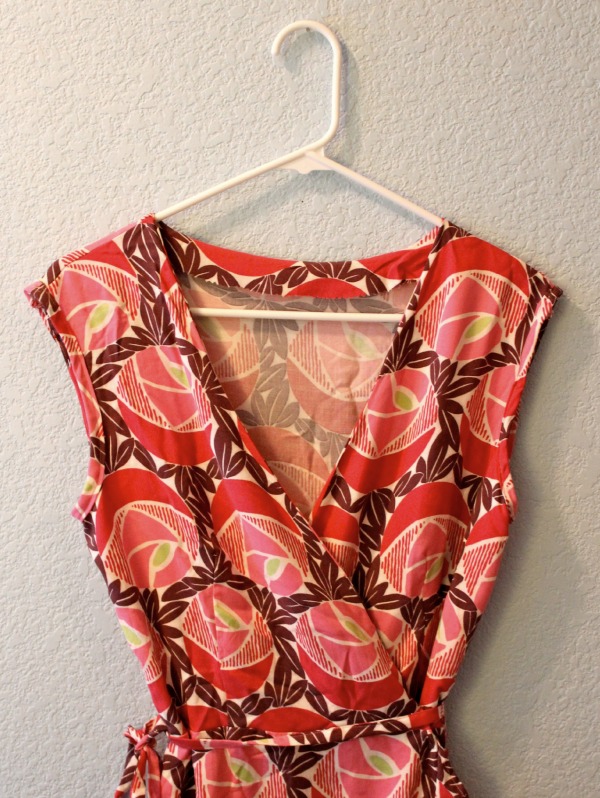 For this wrap dress, I used cotton thread. The fabric is rayon, making cotton a good choice. The pattern called for lightweight fabrics (
rayon, cotton voile, silk
), so I'd probably choose cotton thread again even if I were to remake this pattern in a different fabric.
Come back to the Bluprint blog tomorrow for tips on organizing your sewing studio.
Do you have a favorite type or brand of thread?