The holiday season means travel for many of us. Airplane travel can be stressful. Long wait times, schedule changes and delays and the crowds at the airport are just a few of the things that can cause us frustration and anxiety as we try to get to and from our own homes. Crochet can help. It provides a soothing, relaxing, productive distraction to help pass the hours in airports and planes.
Here are 11 tips for packing your crochet projects to take with you for stress-free air travel!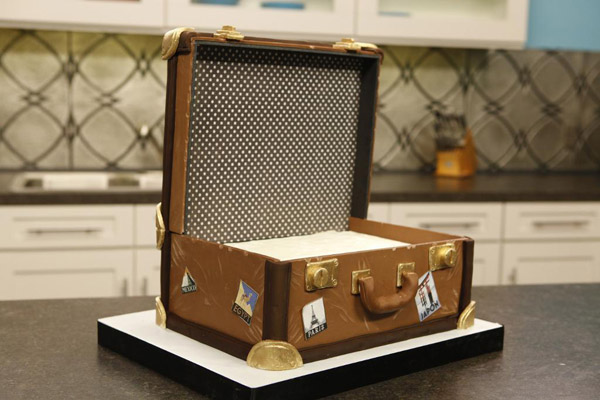 Vintage luggage cake by Craftsy instructor Lauren Kitchens
1. Double-check the latest TSA rules for carrying on crochet hooks.
In general, you are allowed to carry on all types of crochet hooks as they are not considered weapons of any kind. However, some people occasionally have problems when taking steel thread crochet hooks through security so err on the side of carrying aluminum, bamboo or plastic hooks with you instead.
2. The same goes for other craft supplies.
You can't carry large scissors on to most airplanes. Small blunt-tip scissors (or even kids' plastic scissors) are your safest bet to avoid security hassles. Sewing needles for weaving in ends usually don't cause any issues. If you also knit, you can take most knitting needles on board. See other knitting travel tips here. You should always check the TSA prohibited items list as well as any available online information from your specific airline if you have any questions. This is especially important when traveling internationally as the rules vary a lot from country to country.
3. Take stitch markers with you.
I don't typically use stitch markers in my own projects, because I usually crochet at home where I can leave my work lying around in the middle of a project. However, I always take stitch markers with me on the plane because with air travel you never know when you'll have to pause right in the middle of a row and put your work away.
Someone in your airplane row may need you to get up suddenly, you may be paged to your plane unexpectedly or any number of other things may require you to pause the work at an inconvenient time. A stitch marker will keep it secure until you can get back to it.
4. Take a stitch counter tool, too.
The stitch counter is a good tool for a similar reason as the stitch markers. You will be able to more easily track where you left off in a project if you were using a tool to count the rows and stitches as you went along. You can use a phone app for this so that you don't have to take one more thing with you in your carry-on bag.
5. Pack your project in its own bag at the top of your carry-on.
You want to be able to easily access your crochet project. By packing it in its own bag that fits inside the carry-on, you can still carry it on within the allotted amount of luggage but then take the bag out to be placed under the seat in front of you on the plane for easy access.
6. Use lightweight yarn.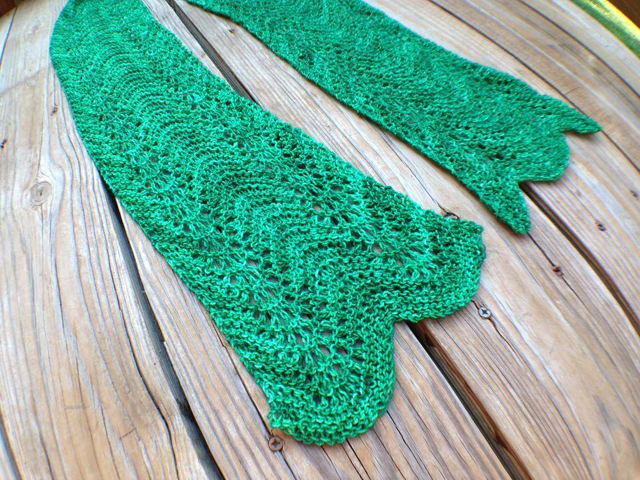 Textured Shale Sock Yarn Scarf image via Craftsy member TreasureGoddess
It is tough to choose the right project for air travel. You want enough yarn that you don't run out but you only have a small amount of space in your carryon luggage. Because of that it's smart to work with a lightweight yarn, like sock yarn, that gives you a lot of yardage for the amount of space it takes up.
7. Choose a project without a lot of color changes.
Multi-color projects are great, but they aren't particularly great for airplane travel. You will be seating in a small seat without a lot of wiggle room or space to spread it. If you have to change colors every row, it's going to get uncomfortable. Instead, choose a project that allows you to keep working with the same ball of yarn for a long period of time.
8. Center-pull yarn balls are the best choice.
You want to be able to easily get the yarn on to your hook without the ball of yarn bouncing all over the place (onto the ground and behind the seat or into the tiny aisle of the plane!) A center-pull yarn ball makes this easy.
9. Use a crochet pattern that you're familiar with.
You don't want to try a new pattern for the first time on an airplane in case it's one that you can't figure out. You may not have WiFi access so you won't be able to get help and then you'll just be stuck. Plan on a project that doesn't require a pattern (like a large granny square project, for example) or a crochet pattern that you've worked on successfully in the past. If you need the pattern to complete the project then make sure to bring a printed copy in your project bag.
10. Use Craftsy on the go.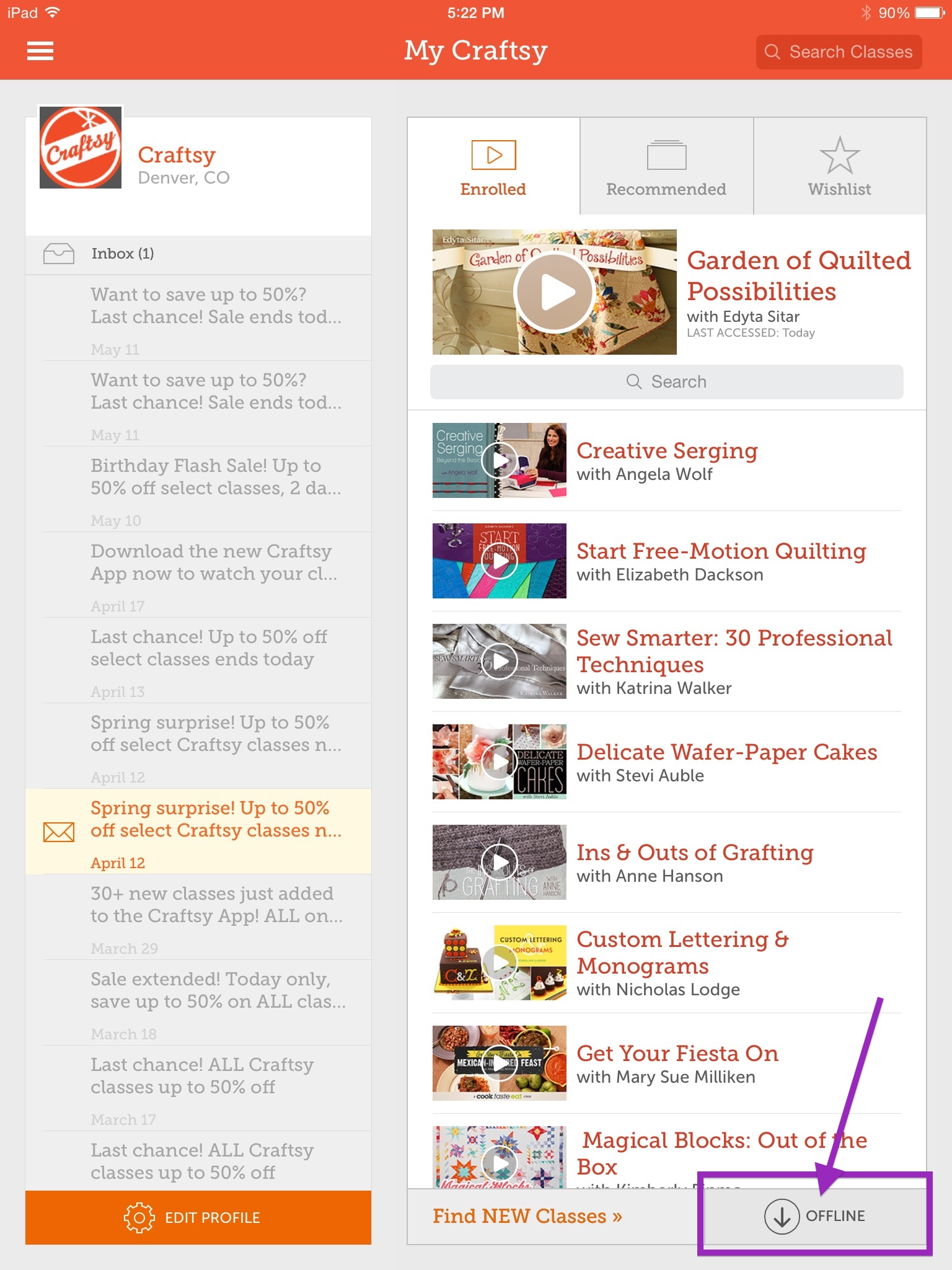 Did you know that the Craftsy iPhone/ iPad app works offline? This means that you can download your classes and projects and access them in the airport or plane even if you're unable to connect to WiFi. The downtime inside of an airport is a great time to learn some new crochet skills as long as they don't require a lot of materials. You could try Mastering Foundation Crochet Stitches with Marty Miller or Beyond Basic Broomstick Lace with Jennifer Hansen. Plan ahead by downloading your class and packing all of the required materials.
11. Use crochet for meditation and mindfulness during air travel.
Your crochet work should be something that de-stresses you during holiday travel, rather than something that causes you stress. Make the right yarn, project and packing choices so that it's easy to access and utilize your crochet work. You might want to make a prayer shawl or other intentional crafting project during your trip. Learn more about mindfulness crochet here. Most of all, enjoy!