Today, I will show you how torch-fired enamel earrings are made. The process requires a few simple steps, which will leave you with a colorful transformation and stunning jewelry.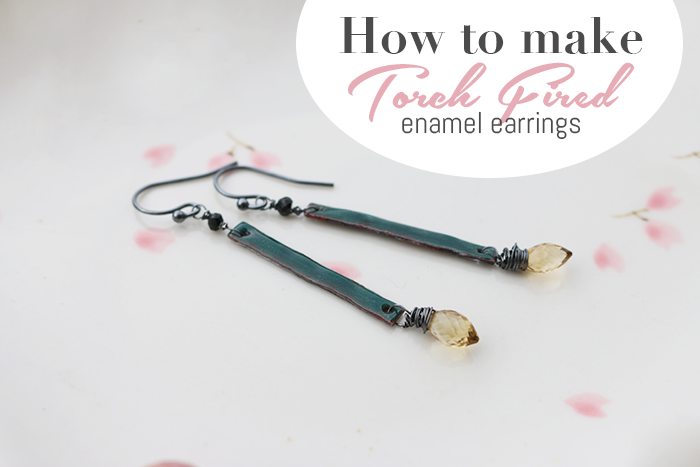 Before we start with today's tutorial, I want to talk to you about safety during the enameling process. It is very important to prepare for this tutorial, wear safety glasses to protect your eyes from hot enamel splashing and also wear a dust mask so you don't inhale the fine glass particles that make up enamel.
Torch-fired enamel earring instructions
Tools needed:
Handheld torch
2 1/4 inch copper pieces
Enamel powder

Klyr-Fire enamel adhesive

Pam East's PreNamel cleaner

Soldering tripot
Dust mask
Safety glasses
Safe work area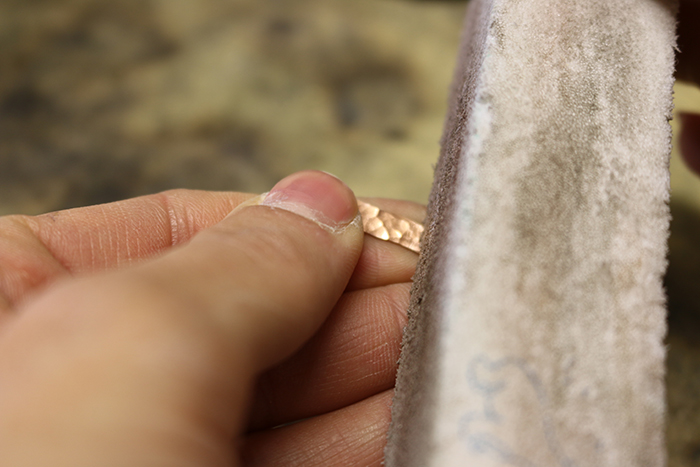 Step 1.
Start by removing all the oil residue from your copper, you can do this by lightly buffing the surface or you can also use Pam East's PreNamel, which is a fantastic metal prep for enameling.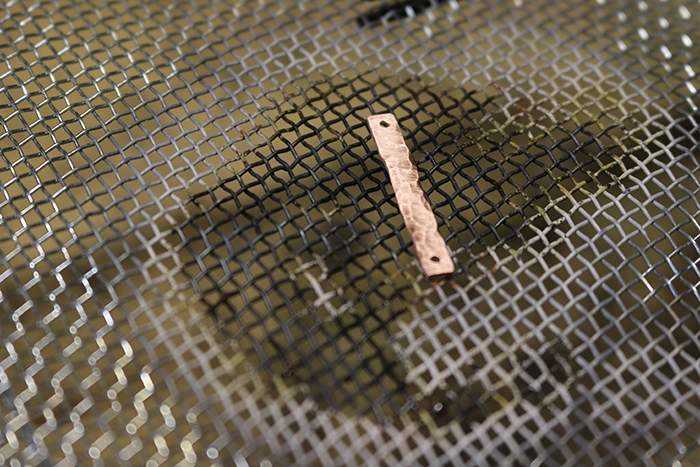 Step 2.
Now apply a light coat of the Klyr-Fire enamel adhesive to the surface and sift some enamel powder over or dip an adhesive-soaked brush in some enamel powder. I used the brush method because it was a small piece I needed to cover, and I was able to control the enamel area better.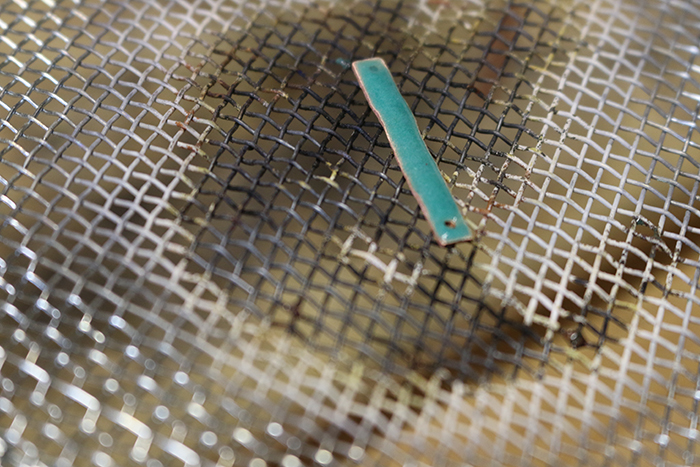 Step 3.
Once you have applied the enamel, you can either wait for the adhesive to dry or use the torch to evaporate the liquid. Using a torch will speed up the process.
Step 4.
Add beads and ear wires to complete the earrings.
I hope you enjoyed the quick tutorial! If you would like to see more of my tutorials please visit my Craftsy archive.
Make vibrant enameled pieces in mere minutes without a kiln with Bluprint's Torch-Fired Enameling: The Immersion Method class! Learn the fun, fast and affordable way to torch-fire at home.
Sign me up!
What makes online Bluprint classes great?
Learn for life! With lifetime access to your classes, you can watch lessons at your preferred pace and easily revisit your favorite concepts with just a click.
Kick up your feet! Enjoy classes anytime from the convenience of your home or even on-the-go with our mobile apps.
Get personalized guidance! Ask your instructor questions to receive all the answers and feedback you need to succeed.
Love it! There's no risk in trying with our 100% money back guarantee.