Have you undertaken knitting your first sweater yet? If so, you probably looked at a lot of sweater knitting patterns to decide which would be a great first knitting project. While searching, you may have also noticed that sweater patterns have different types of sleeves. There are lots of different armhole and sleeve styles, from drop shoulder to raglan shoulder. But the sleeve that seems to be getting its fair share of attention these days is the top-down set-in sleeve.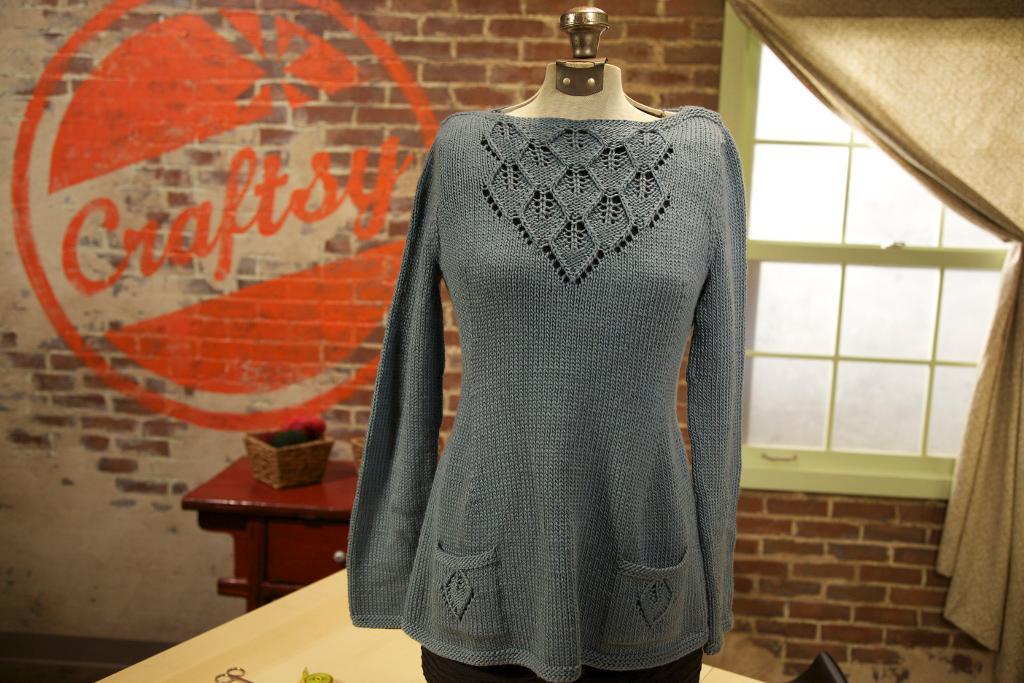 Seamless Artemisia Sweater with top-down set-in sleeves via Mercedes Tarasovich-Clark
What is a top-down set-in sleeve?
Knitting from the top down means exactly that: it's something that's knitted from the top to the bottom. When we're talking about sleeves, we're talking about knitting from the sleeve's top where it attaches to the shoulder, then down to the sleeve's edge. There are a lot of advantages to top-down knitting, including the fact that you can adjust and try on as you knit. The other unique element in top-down set-in sleeves is how the sleeve is attached to the body of the sweater. Set-in sleeves are known for being one of the best-fitting sleeves for women's sweaters. A set-in sleeve is perfect for close-fitting sweaters, and — when knitted correctly — it can eliminate any pulling or sagging in the sleeve that you might experience with store-bought sweaters. In fact, one thing that makes the set-in sleeve so great is that you can customize the size of the sleeve to your arm, so the sleeve won't be too loose or too tight. But of course, with customization comes a bit of a challenge for knitters.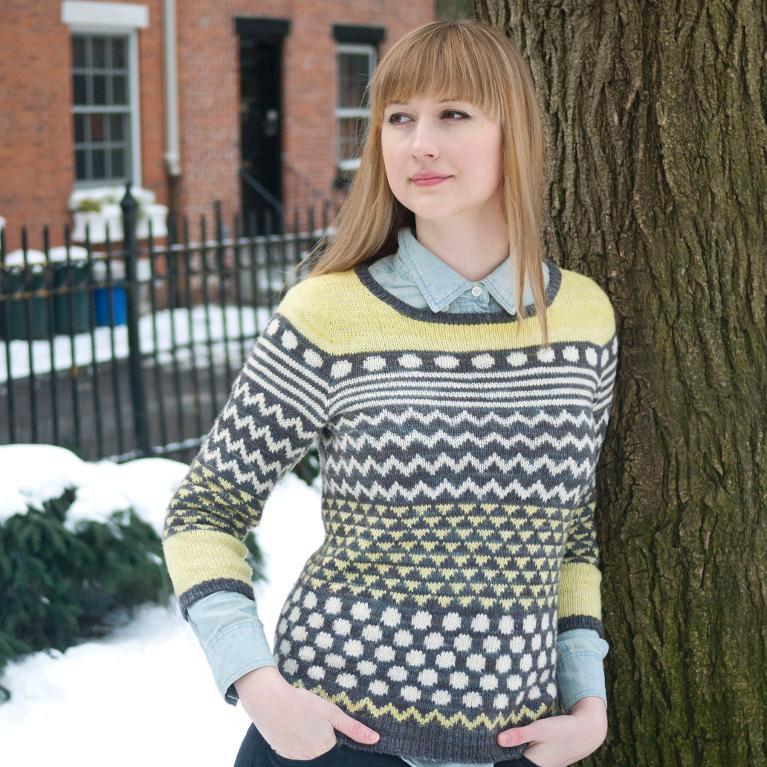 Brewster Pullover with top-down set-in sleeves , pattern via Bluprint member Alexis Winslow
Top tips for knitting top-down set-in sleeves
1. Measure, measure, measure!
I can't stress how important taking body measurements is in knitting — or any other garment making, for that matter! For set-in sleeves, you're not just going to measure different parts of your arm like the biceps and wrist. You'll also need to measure how deep the sleeve needs to go, from your shoulder to under your arm. [box type="shadow"]See our armscye how-to to determine exactly where you need to measure.[/box]
2. Take ease into account
How tight do you want your sleeve? What was the ease of the sweater body? Negative ease is used most often for fitted sweaters, so make sure you take ease into account after you find your measurements.
3. Sketch a schematic
Writing down measurements and thinking about ease can be overwhelming if you're just staring at a bunch of numbers. Sketch a schematic of your sleeve and label it with measurements. This will help you calculate how many stitches and rows you need while looking at a visual picture of the sleeve. So much easier than just trying to do a bunch of calculations without an image! You can even use knitting graph paper if that's your cup of tea.
4. Knit the sweater body first
Some knitters like to go ahead and knit the sleeves before knitting the sweater body. In the case of top down set-in sleeves, though, this isn't a good idea. Knit the sweater body first so that you can test the sleeves as you're knitting them. This way, if you need to rip out you're not losing two entire sleeves in the process.
5. Get step-by-step help
If you're feeling totally overwhelmed at the idea of knitting a top down set-in sleeve, Bluprint has the perfect class for you. The Seamless Artemisia Sweater class with Mercedes Tarasovich-Clark will walk you through knitting your own top-down set-in sleeve according to your body measurements. (The beautiful sweater you'll make in the class is pictured at the top of this post.) And if you get stuck, you can always ask Mercedes for help!
Have you ever knit top down set-in sleeves? How did it go?