I'm not much of a car guy. Which, considering I've been turning wrenches professionally for the last 30 plus years, may come as a bit of a surprise. Yet even though I'm not your typical car guy, occasionally I can't resist the allure of shiny paint, a gracefully curved fender and polished chrome. Luckily, New England Dragway, where I do most of my car photography, isn't that far away.

The car can be an art form and not just another mode of transportation. Sheet metal is the artist's canvas, where beautiful paintwork has been painstakingly laid down by the hands of a master. Also, as you'll notice, I rarely photograph the entire car. I'd rather focus on the details, the curve of a fender, the sun gleaming off of highly polished aluminum, photographing these rolling works of art in such as way as to create a compelling and artistic photograph.
Where to go to get wheels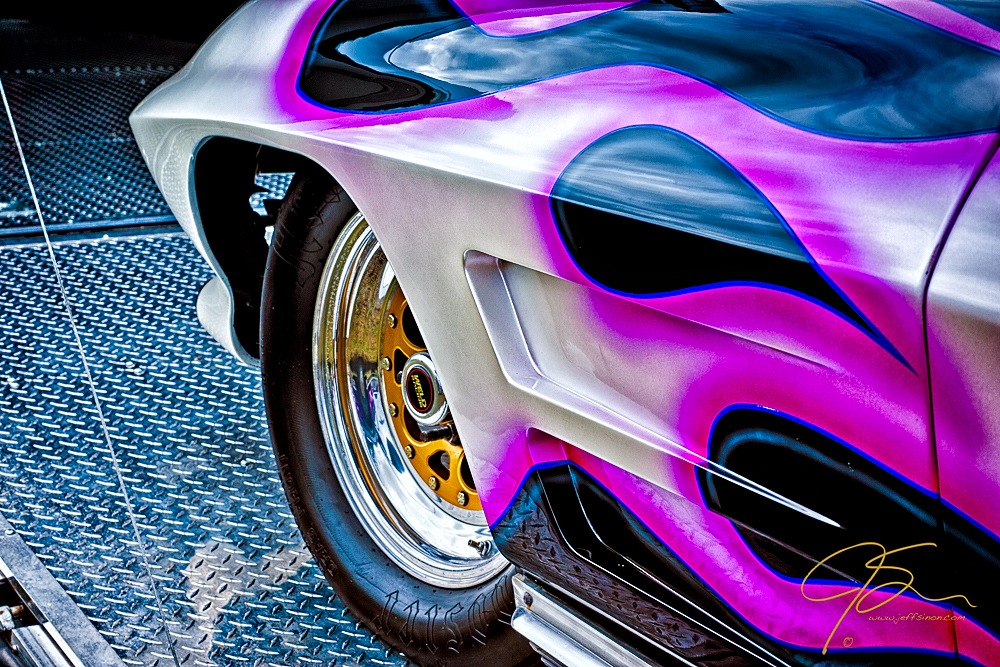 Drag races
As I mentioned, my favorite place to photograph cars is at the drag races. In drag racing, the idea is to cover 1/4 mile as fast as possible and in a straight line. Unlike stock car racing, contact between cars is avoided at all costs, so it's not a waste of money when a car owner pays for some nice paint work. Many of the cars have gorgeous paint schemes with flames, skulls or murals depicting almost anything you could imagine. Another tip for car photography is that at the drag races, there's often a car show in the pit area with some beautiful restored cars and trucks.

At the drag races, you get to wander the pits, enabling you to get up close and personal with the cars. The owners of the purple-flamed Corvette above gave me free rein to climb in and around the car and trailer to get a few photos. Did I mention drag racers are some of the nicest people? And of course there's the races themselves. While I'm not a huge race fan, I will spend some time in the grandstands. The full-body assault on the senses that takes place when a pair of top-fuel drag cars leave the line is something I think everyone should experience at least once in their lifetime. Just remember hearing protection, it's LOUD!
Car or truck shows
Don't like the noise of drag racing? Look around for a local car show.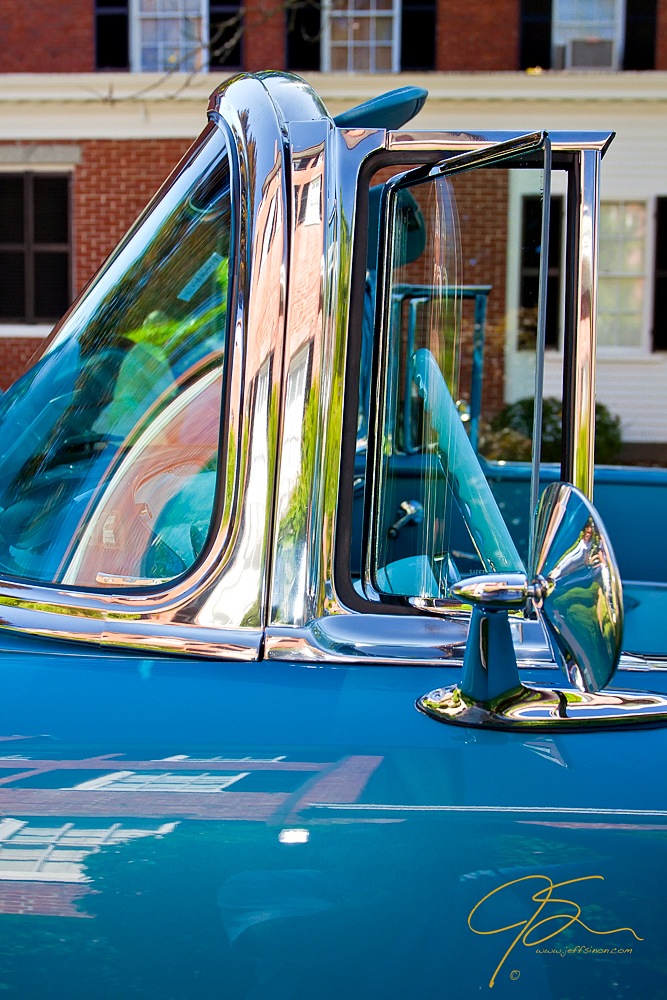 I very rarely photograph complete cars mostly for artistic reasons. I wish to capture the essence of the auto as an art form, creating a photo that will appeal to more than just car enthusiasts. This method is also for practical reasons. Whether I'm in the pits at the drag races or in a grassy field for a car show, the cars are usually packed in like sardines. This makes it nearly impossible to have an uncluttered background or to avoid having people in the photo.
Tips for car photography:
1. Bring a tripod
Though I usually preach the benefits of a tripod, most races and car shows are late enough in the day that you should have no problem maintaining a high enough shutter speed to counteract camera movement. It can also be crowded and the other spectators may not appreciate you being in their way. That being said, I always bring my tripod in case there is a shot I want to be as sharp as possible.
2. Use a circular polarizing filter
The circular polarizer isn't just for controlling glare and reflections on water and other wet surfaces. They work wonders on shiny paint and can also enable you to get a photo others can't. Due to the nature of the paint scheme, the owner of the car shown below swore I wouldn't be able to capture the flames and skull on the nose of the car. He proceeded to tell me a number of people left disappointed throughout the day. Little did he know, I had a trick up my sleeve — my CPL.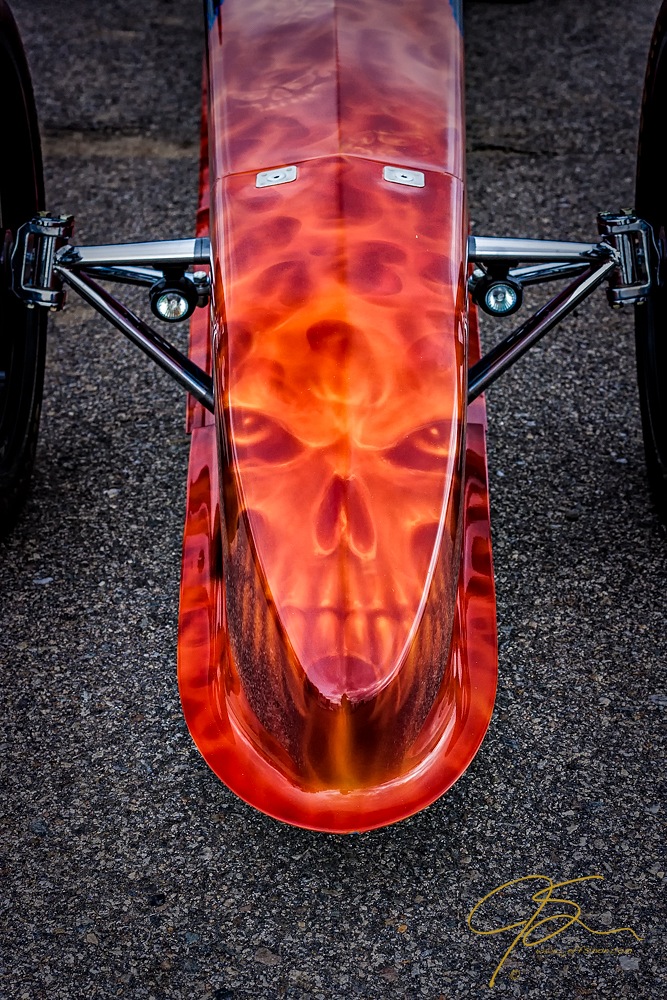 3. Dress for success and watch your reflections
When I'm photographing cars, I usually like to wear dark colors. Depending on the shot you're after, at least part of your own reflection could unavoidably end up in the photo. By wearing dark colors, the reflection will be somewhat minimized.
Another way to help minimize your reflection is to shoot at an angle to the surface you're photographing. As in the photo below, shooting straight on is pretty much going to guarantee a self-portrait. Even dark clothing wasn't going to help.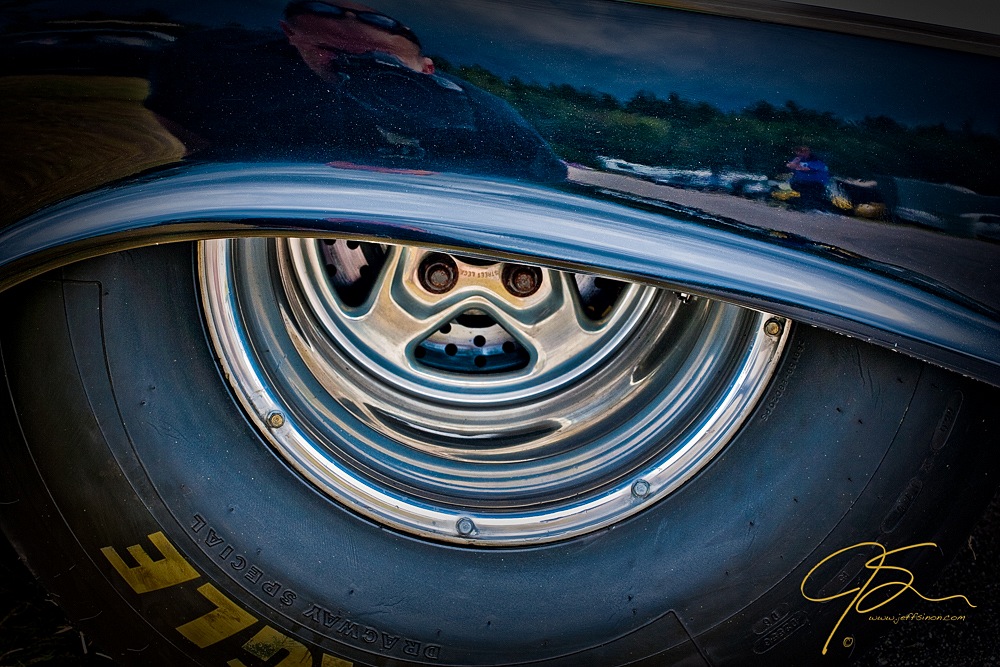 Learn techniques of product photography taught by expert Chris Grey in Craftsy's class Commercial Photography: Taking Product Photos That Sell. Sign me up!
What kind of car would you like to capture?