Knitters and crocheters! We're excited to announce the arrival of the Bluprint Knitting and Crochet Patterns App. Find your next knitting and crochet projects in this amazing catalog of over 24,000 patterns from Bluprint independent designers. Plus, it's free!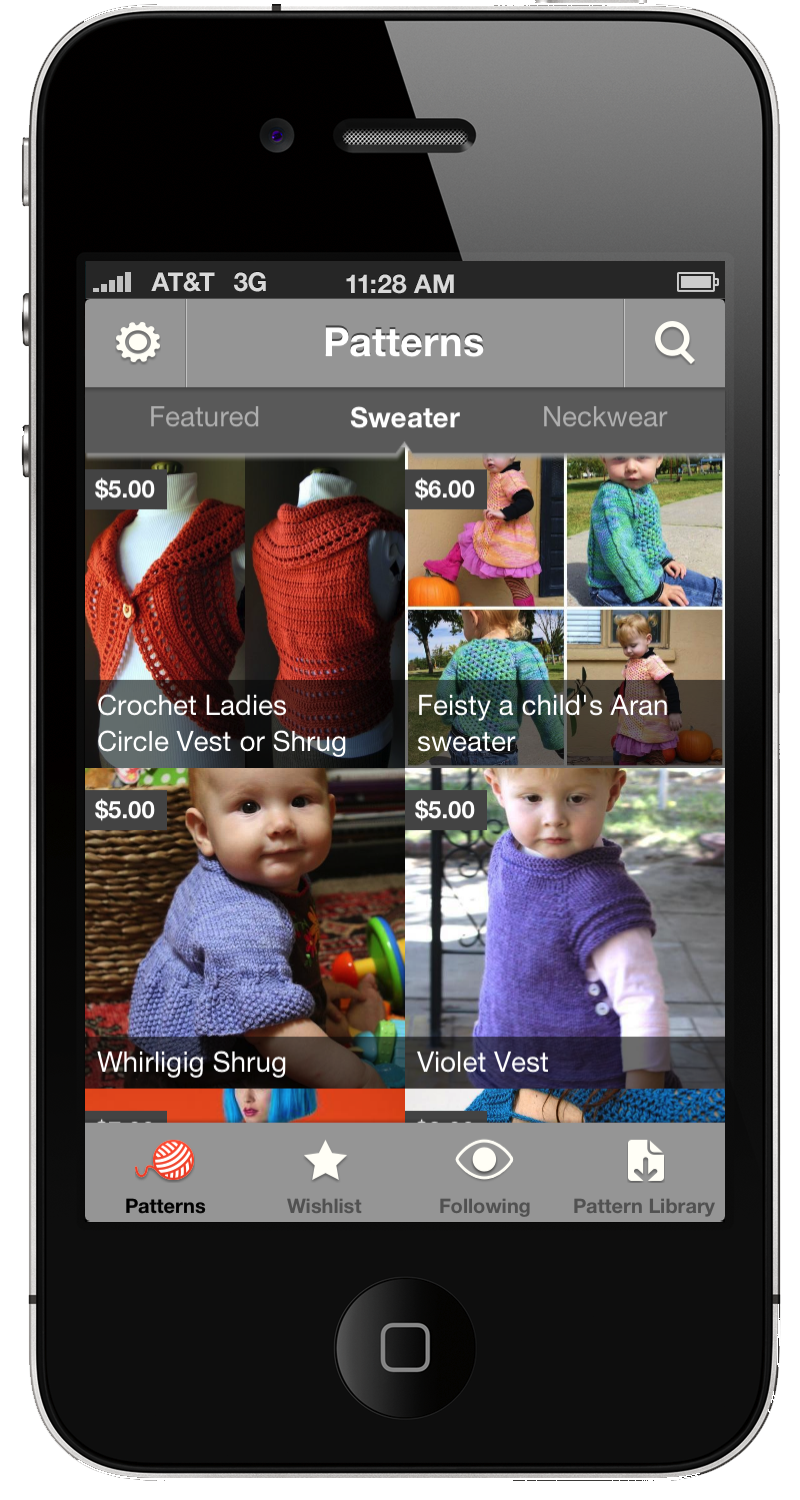 With the Bluprint Knitting and Crochet Patterns App you can instantly download the best patterns from around the world, thousands of which are free, in an easy to use PDF format. Enjoy patterns for stylish shrugs, cozy sweaters, adorable baby booties, scalloped lace hats, and so much more!
Then access your new knitting and crochet patterns, and your previously purchased patterns of any kind, from your app's Pattern Library. When patterns are on your mobile device you can enjoy them anytime, anywhere. That means you can easily stay organized and start a new project whenever you'd like. Or if you're traveling, you don't have to leave your projects behind! Take them with you to stay happy and creative on road trips, to pass the time while waiting at the bus stop, or to share with friends at a local coffee shop.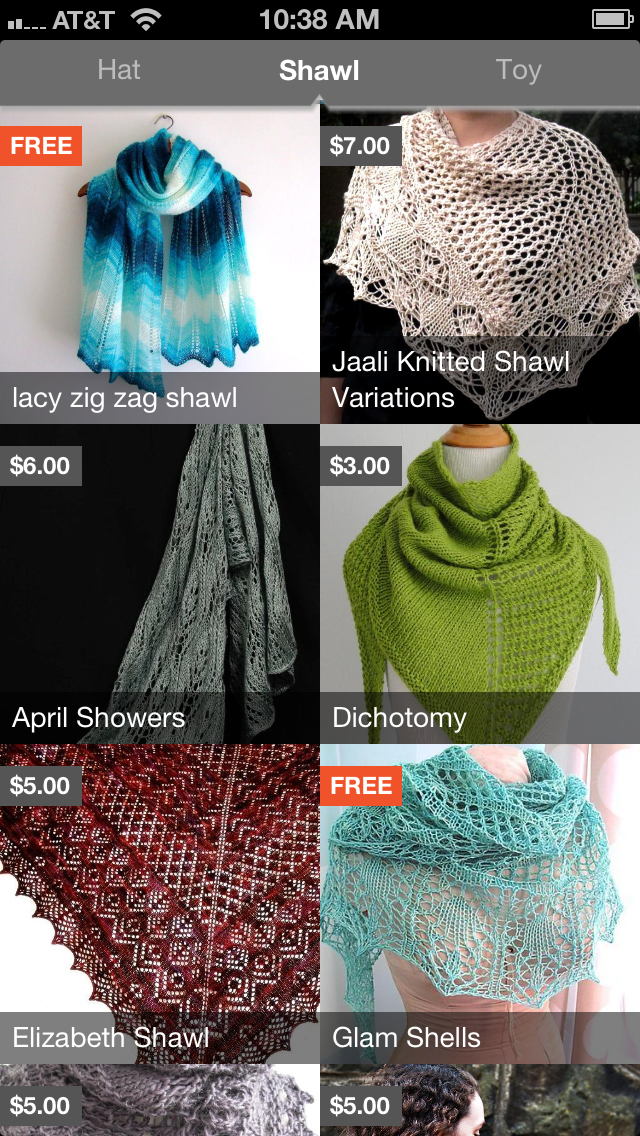 With the app, you can also keep track of your favorite patterns by adding them to your Wishlist, where you can easily revisit them anytime. Plus, customize your experience by following your favorite designers for future inspiration.
Did we mention having all this creativity at your fingertips is FREE?! Download the Bluprint Knitting and Crochet Patterns App now.