Are you wondering what to make for dessert tonight? I don't know about you, but I have a serious dessert craving in the afternoons and spend plenty of time planning all the amazing treats I could make for dessert. There are endless options when it comes to dessert, which is great for me, because I easily get bored of the same thing day after day!
When you're asking yourself what to make for dessert, it's probably a good idea to think about how much time you have available for making your sweet treats.
Not to worry, because there are plenty of options regardless of the amount of time you have to spend in the kitchen!
Desserts that are ready in 30 minutes or less!
I'm a big fan of using fresh fruit in quick desserts. It's fast, easy, and impressive to whip up a batch of slightly sweetened biscuits and top them with fresh berries and a dollop of whipped cream.
Another easy treat that my kids love are Nutella Crescents. Just add a dollop of Nutella to your refrigerated crescent roll dough before rolling them up and baking.
Looking for something a little fancier that takes even less time?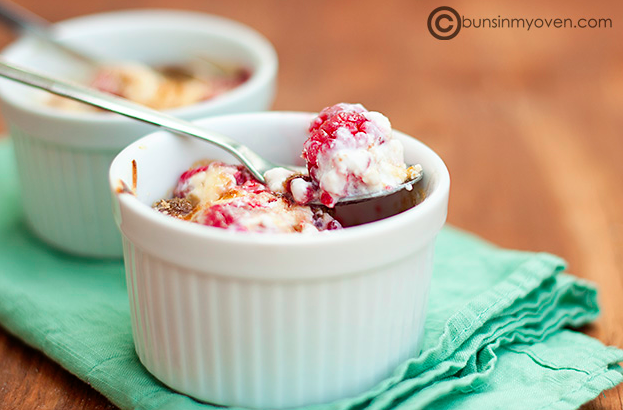 Photo via Buns In My Oven
I love to top fresh raspberries with sour cream and brown sugar and broil for just a few minutes. The sugar gets hot and melty and the sour cream and berries are just slightly warm, tangy, and sweet.
Fresh raspberry gratin
2 pints fresh raspberries
4-8 tablespoons regular or light sour cream
4 tablespoons brown sugar
Instructions
Place raspberries in 4 small ramekins and top with enough sour cream to cover the berries. Sprinkle on the brown sugar, being sure to break any clumps.
Place under the broiler for about 5 minutes or until the sugar melts and begins to caramelize. Keep a close eye on these as the sugar goes from caramelized to burnt very quickly.
Serve immediately.
Or check out this roundup of delicious 15 minute desserts.
Desserts that start with a box!
There is no shame in resorting to a boxed mix. Some of my favorite treats started out as a boring box of brownie or cake mix.
Generally, if I'm preparing a dessert from a box, I put my own spin on things. This means dumping candy in my boxed brownie batter or swirling strawberry jam in a yellow cake mix.
Doctoring up a boxed mix not only makes it your own, but it offers unlimited options for a simple dessert.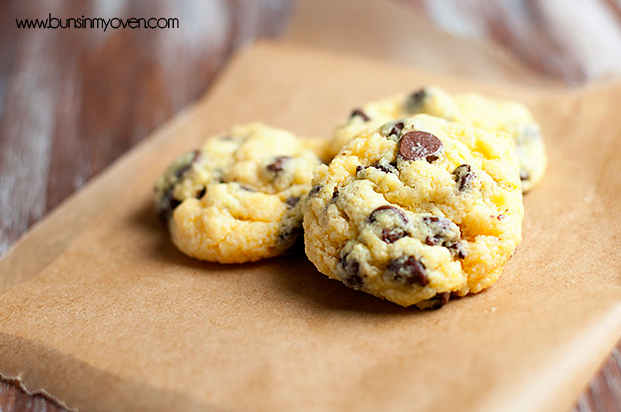 Don't stick to just brownies or cakes either! My favorite chocolate chip cookies come from a cake mix. These Gooey Butter Chocolate Chip Cookies are unbelievably soft and moist and no one would ever guess they started as a cake mix.
Photo via Cookies and Cups
These Cinnamon Roll Cookie Bars are a unique twist on a cake mix treat as well! Cinnamon cookie bars with cream cheese icing? How can you go wrong with that combination?
Classic desserts are classic for a reason!
That's right. There is a reason everyone makes pie at Thanksgiving and cookies for Christmas. That's because pie and cookies are just plain delicious– no questions asked.
Fruit pies are always a hit in my family.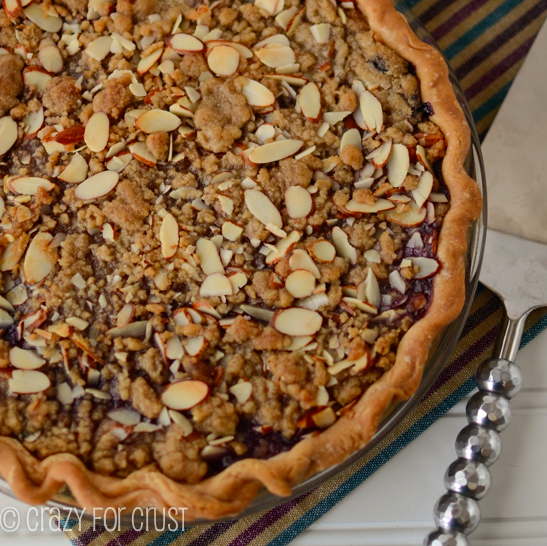 Photo via Crazy For Crust
This Blueberry Crumb Pie would make an amazing Sunday dinner dessert. With a smattering of white chocolate chips and almonds, you can't go wrong with this summer treat!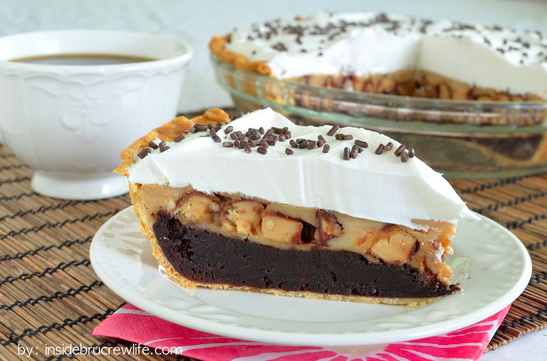 Photo via Inside BruCrew Life
I don't always have fresh fruit hanging around in the kitchen, though. This Peanut Butter Snickers Cheesecake Brownie Pie is sure to take care of anyone's sweet tooth. Peanut butter and chocolate are always a crowd pleaser, too.
Of course, good old fashioned brownies will always have a place in just about everyone's heart. Enjoy these tips for perfecting your brownies.
Desserts for special occasions
Sometimes you just need a spectacular dessert to really wow your guests! These types of desserts might be a little more time consuming than others, but they're nearly always worth it.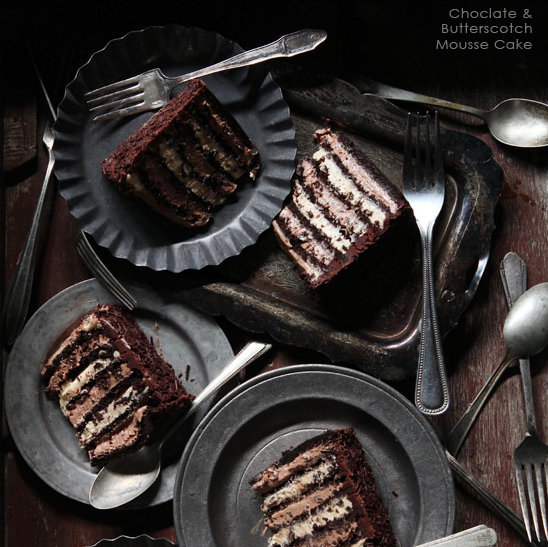 Photo via Delish Dish
This Chocolate and Butterscotch Mousse Pie will impress anyone with it's creamy layers of mousse sandwiched between chocolate cake.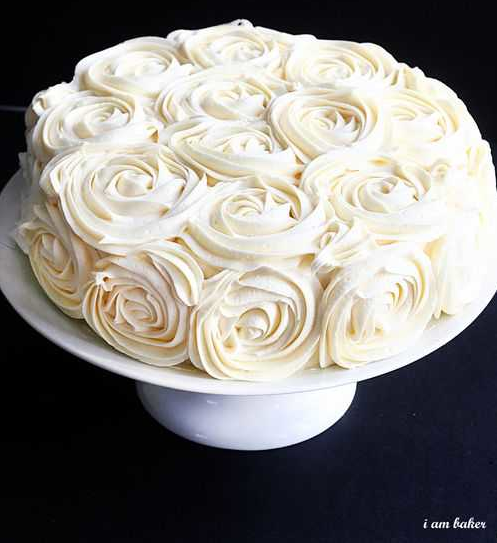 Photo via I Am Baker
Sometimes all a simple cake needs is a gorgeous decorating job and this Rose Cake from I Am Baker is stunning. Enjoy a tutorial for a rose buttercream icing cake right here on Bluprint — make this decorating job achievable for anyone.
The Ultimate Chocolate Baking Guide
Satisfy your chocolate craving with 5 helpful tutorials for mousse, martinis, your best brownies ever and more!Get My FREE Guide »