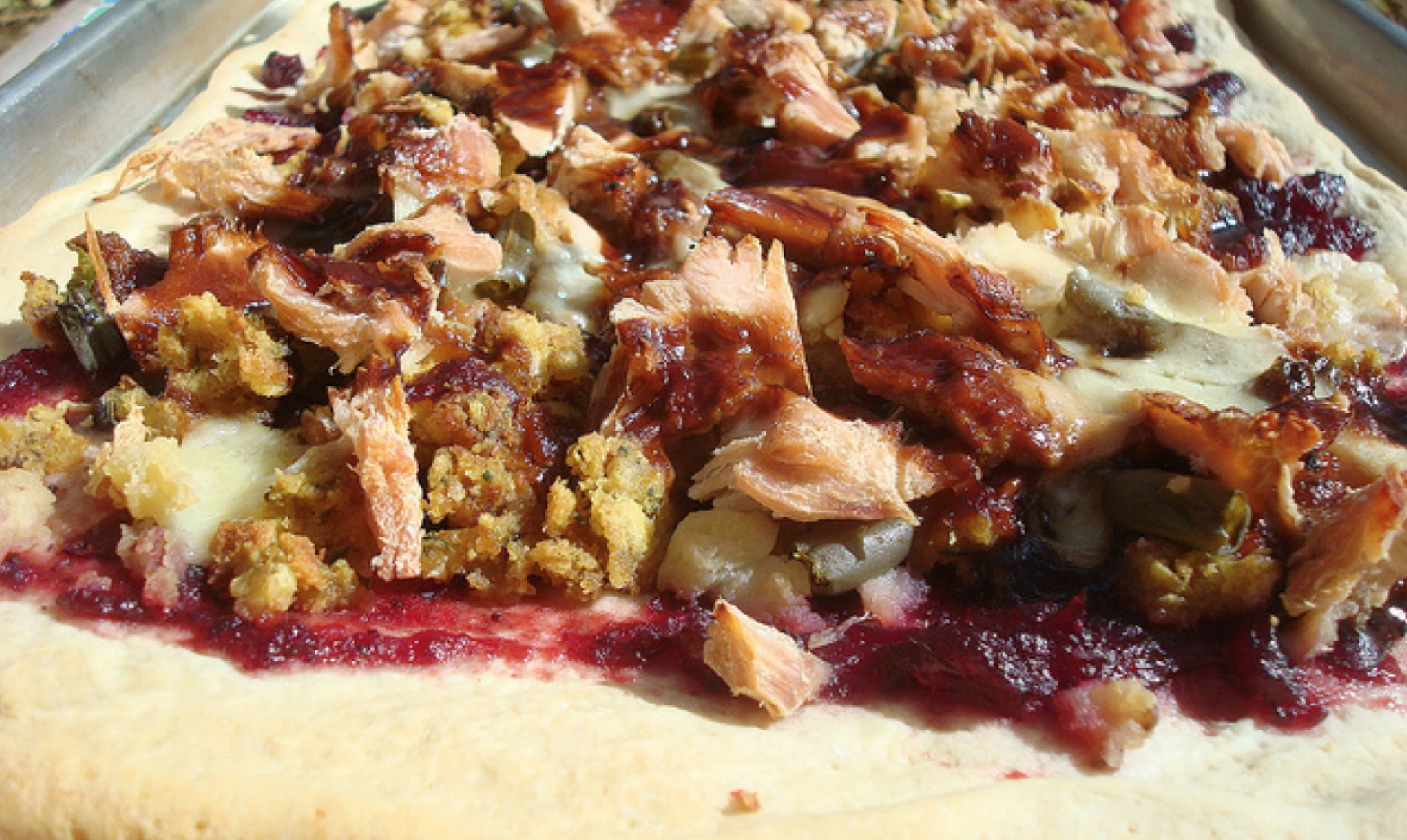 Think sandwiches are the only way to make Turkey Day leftovers meal-worthy? No way. Load 'em up on a homemade pizza crust and bake until toasty. A hearty meal like this is sure to keep you warm all day long.
Thanksgiving Leftover Pizza
Yield: 1 pizza
Ingredients
1 batch pizza dough (use your favorite recipe)
Thanksgiving leftovers (turkey, stuffing, cranberry sauce, mashed potatoes, green beans, gravy, etc)
1 cup shredded mozzarella cheese
Instructions
1. Preheat the oven to 400 degrees F.
2. Pre-bake crust for 7 minutes. You're not cooking it entirely, but because the toppings are already cooked you want to pre-bake the crust so the rest doesn't dry out.
3. Remove from oven and load with whatever Thanksgiving leftovers you'd like. We used cranberry sauce on the bottom, stuffing and mashed potatoes scattered on top, then a layer of turkey drizzled with gravy and topped with cheese.
4. Return to oven and bake for 8 to 10 more minutes, or until golden and bubbling.
5. Remove from the oven and let cool for about 10 minutes before cutting and serving.