Like Anthropologie's clothing stores, their sister store, Terrain is not just a store, it's an experience. If you visit the Philadelphia area nursery, plan for at least an afternoon to wander slowly through the beautifully merchandised garden store. For those who can't visit in person, follow along on this delightful this armchair tour!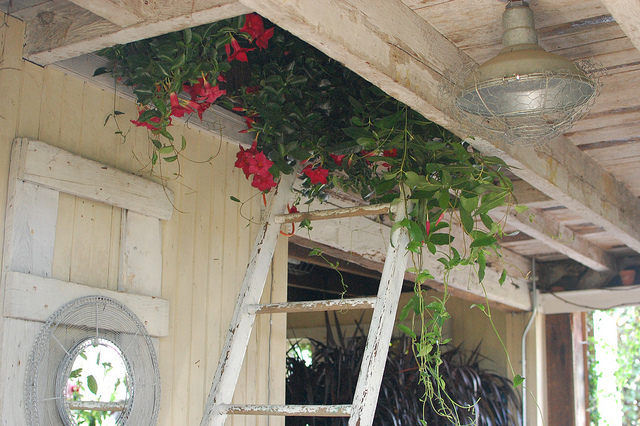 A section devoted to gifts and garden-inspired products, abounds with beautifully packaged natural products from soaps to ceramics to pickles from around the world! Like Anthropologie, a global influence is infused throughout the shop. Meander through sections of plants, a restaurant and a spa. Vignettes and stylings abound.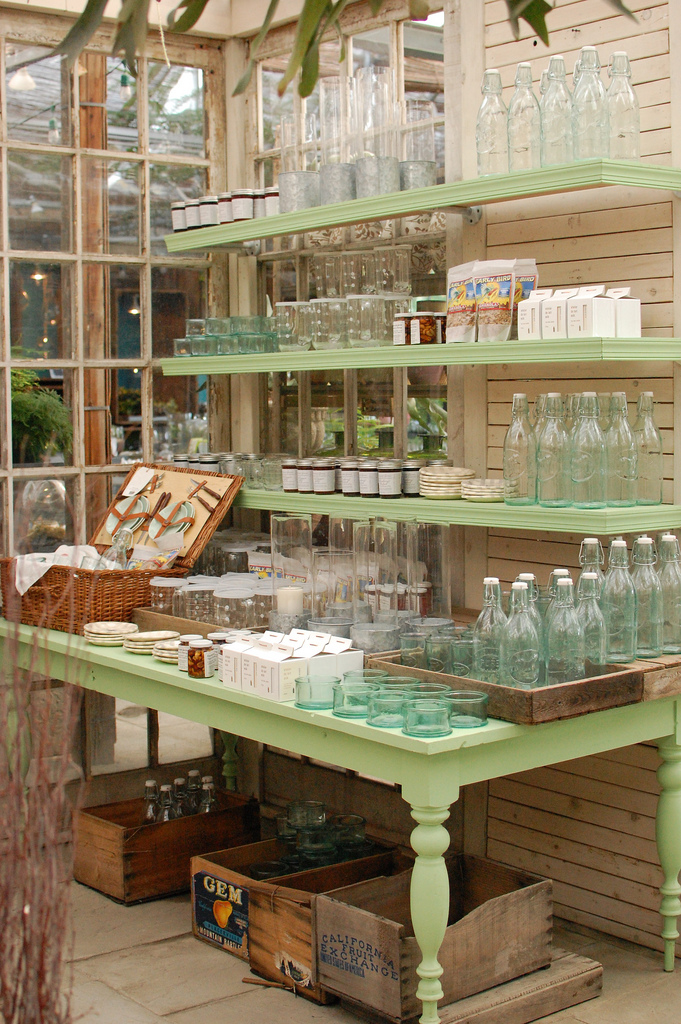 Many products are handmade or produced sustainably. I love these McClure's Pickles from Detroit!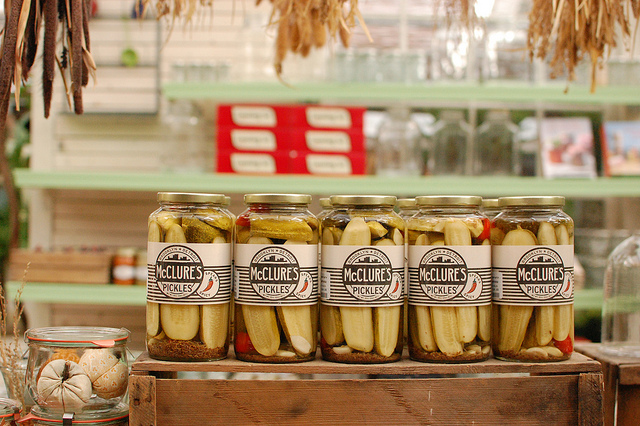 Outside, meander through topiary gardens, succulent sections, and rows and rows of perennials. Everything is displayed so thoughtfully and creatively, like these table of pots on a wooden structure from India.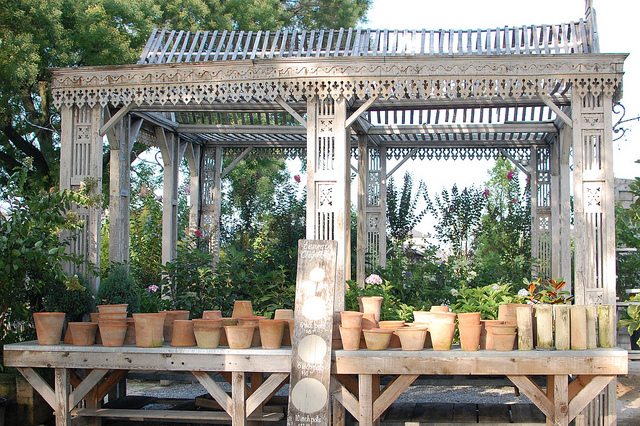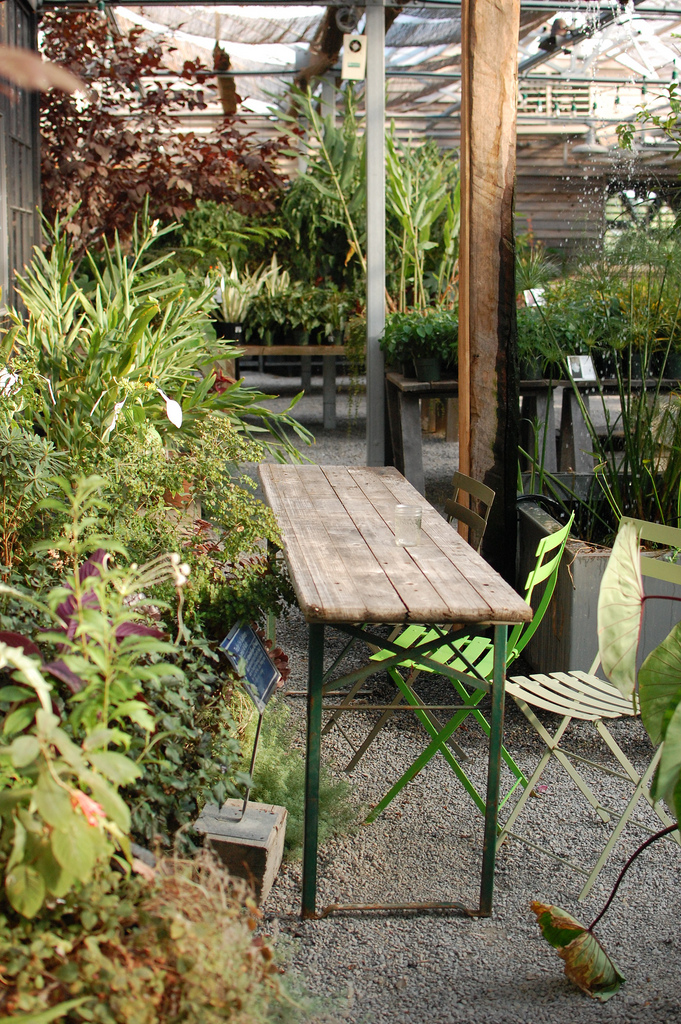 Throughout the nursery, there are "garden rooms" — places to sit and relax and take in the ambiance. There's even a delicious cafe with sandwiches and seasonal farm-fresh menu!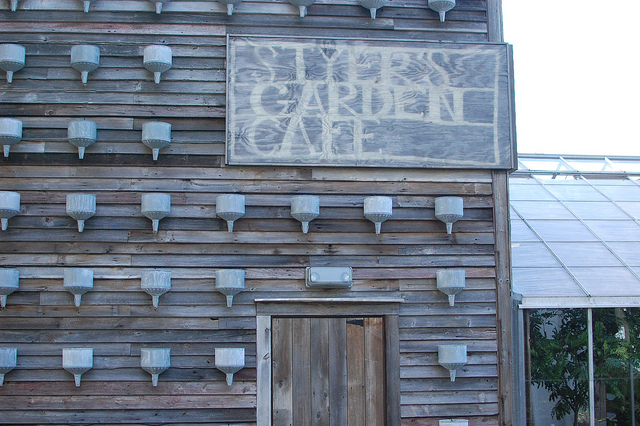 On the other side of the cafe is a gorgeous spa, where you can have herbal treatments and massages.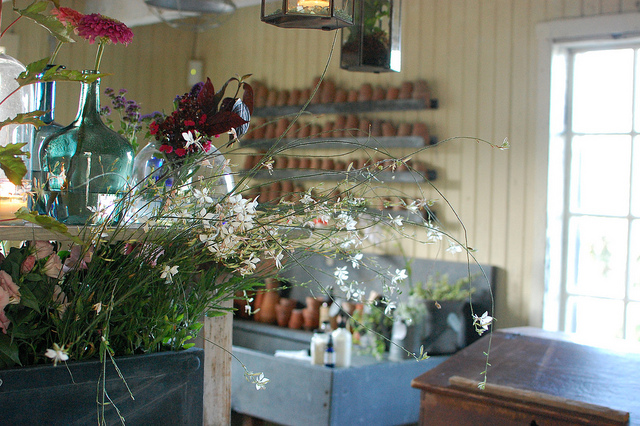 Terrain also has landscaping services and the people who work at the nursery are so incredibly knowledgeable. It's so nice to visit a plant nursery that inspires visually and offers hands-on, practical advice as well. You will leave Terrain overflowing with ideas for your own garden, whether it's a patio for meal time, a shade garden or an indoor succulent potted garden.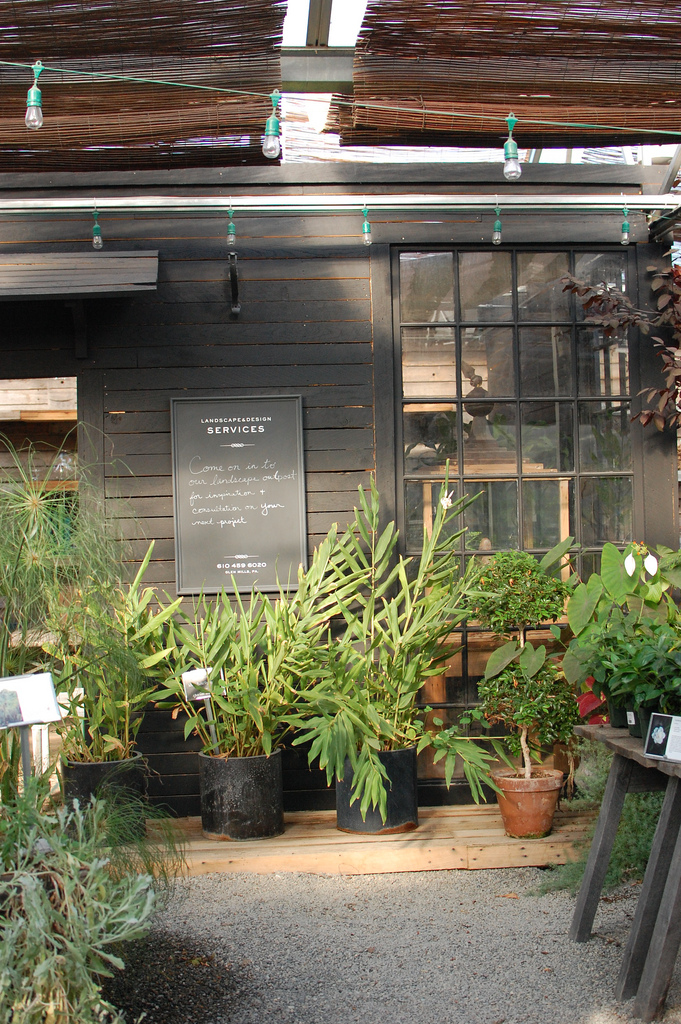 These little French bistro chairs would be charming on a deck or in a little corner of a garden to sit and take in the beautiful landscapes you've created.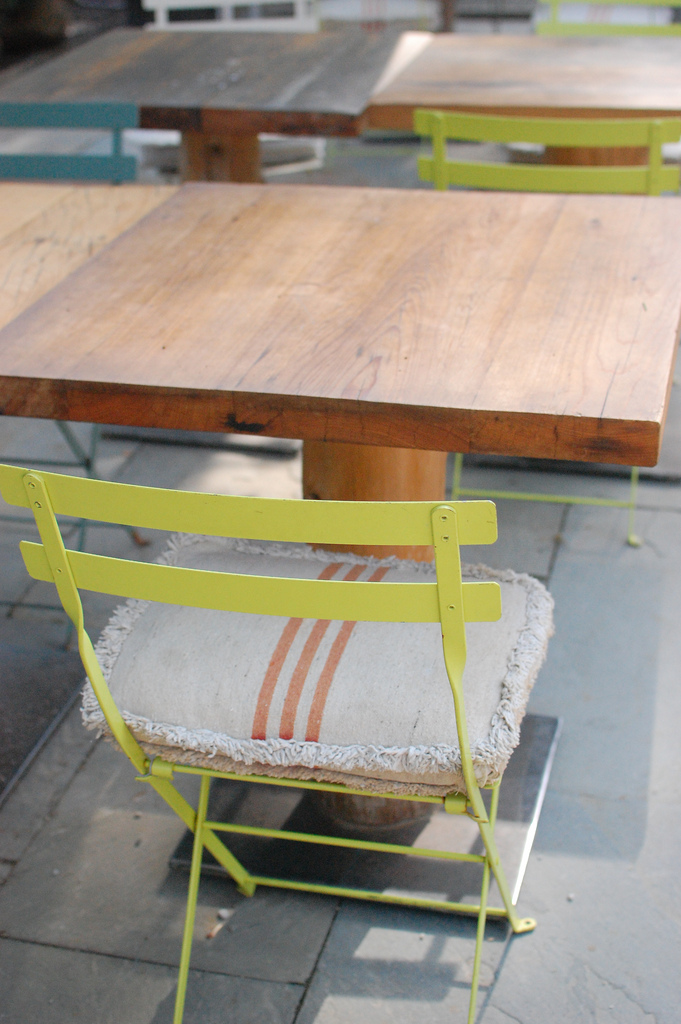 Back inside, I get inspired to do laundry when I spot this adorably packaged English Rose Linen Water!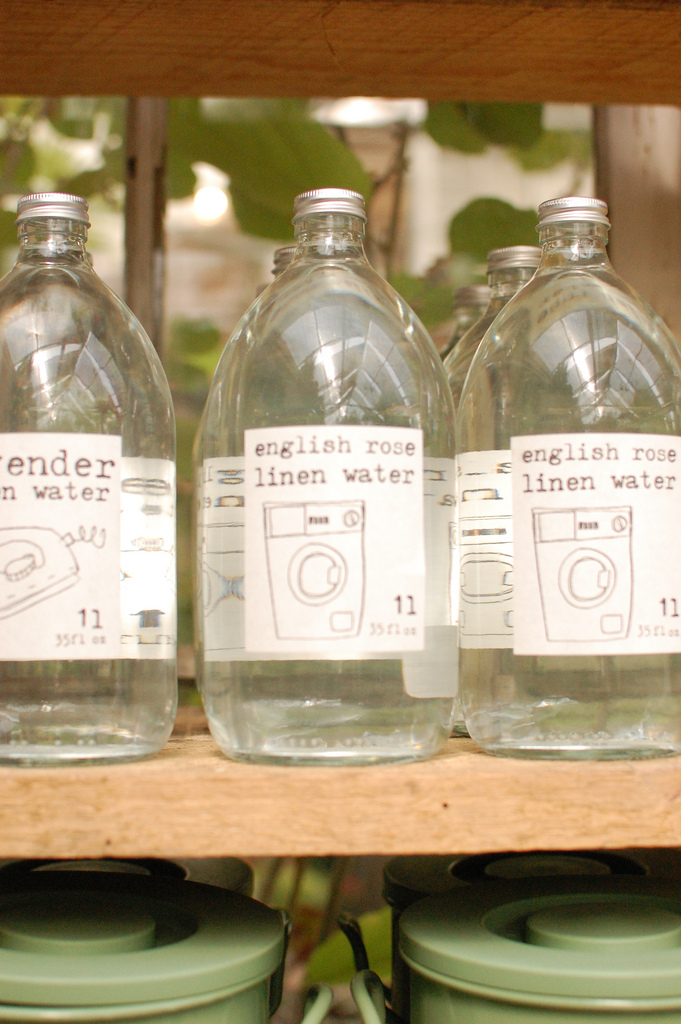 Copy this indoor gardening idea! Hang an apple basket on the wall near a window and fill with your favorite houseplants.
Or for organizing all those gardening tools or kitchen items, hand vintage sap buckets on a wall.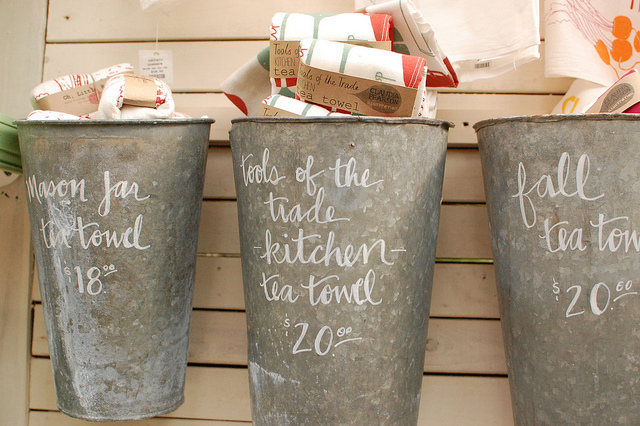 Terrain also offers tools and gardening accessories that are functional and easy on the eyes too. These Tretorn wellies are a favorite.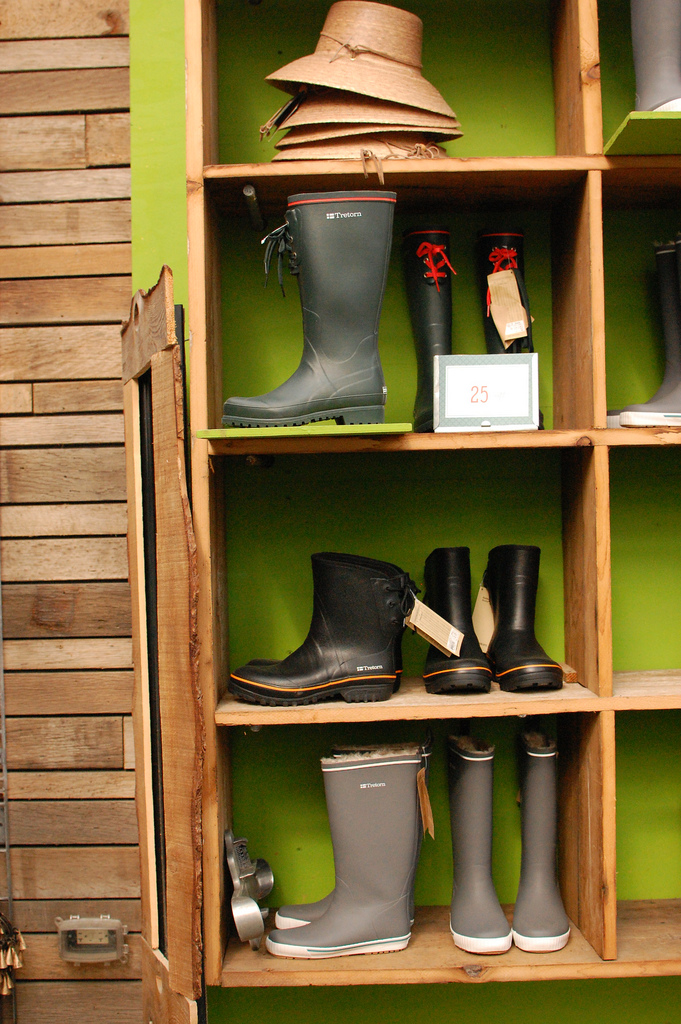 The plant selections are inspiring every season! It was late summer when I visited and I got inspired to fill my garden with a fresh burst of color using the saturated selection of annuals on display.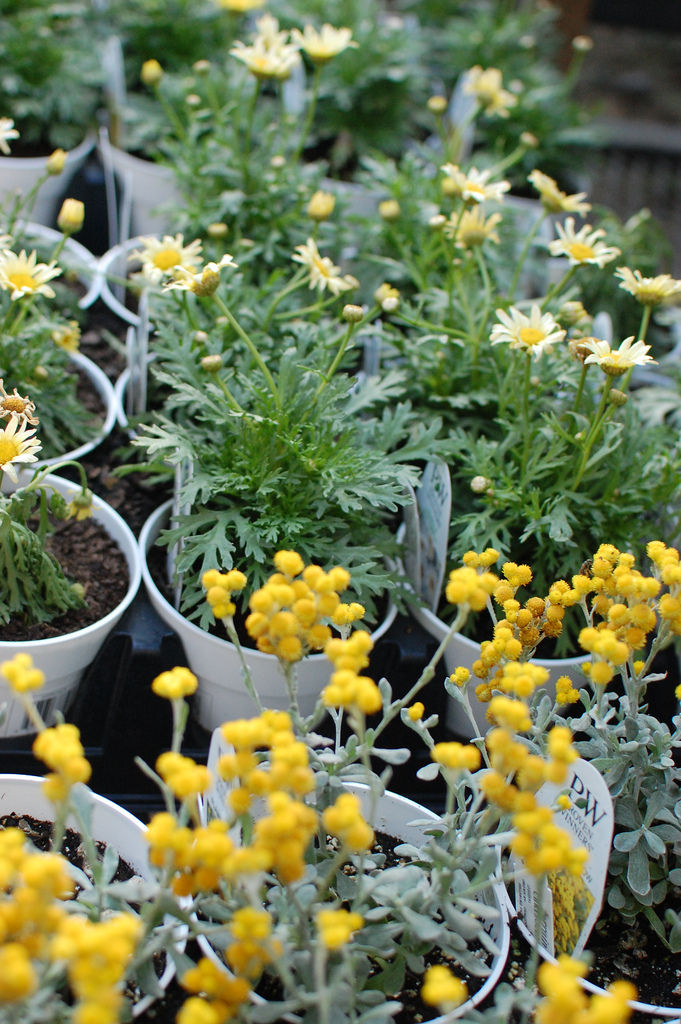 This window box was a little past its prime, but I was inspired by the super large scale and even though the blooms were gone, the greens were still lush and beautiful and softened the facade of the building.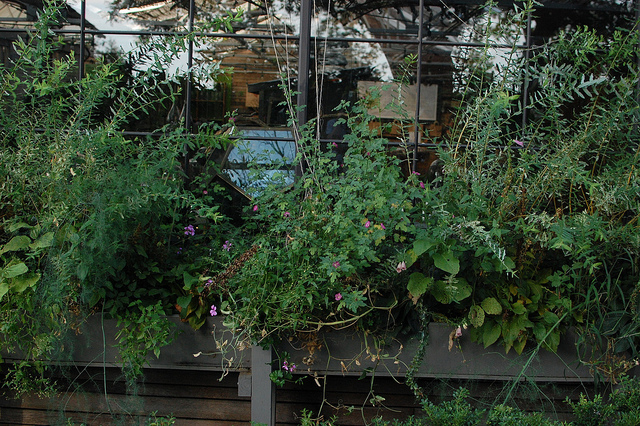 I hope you enjoyed this virtual tour of Philadelphia's own Terrain Nursery! I always love to visit plant nurseries when I travel and am especially inspired by nurseries that entice you to linger, to wander, to sit and eat, and be inspired!
[box type="shadow"]
FREE mini-class!
Join the 5000+ students who have already enrolled in Transform Your Garden Design, a completely FREE mini-class that will help you learn to see your garden through new eyes. Sign up today to discover how to make your garden the envy of all your neighbors — without an expensive overhaul!

Sign me up (free!) here >>


[/box]
What are some of you favorite nurseries to visit?