Are you cheering on your favorite team this season? Nothing shows school or team spirit quite like a handmade accessory in your team's colors!
You can wear accessories like hats, scarves, and gloves any time, but they're especially great for wearing to those chilly outdoor games. All of these spirit–filled knitting patterns can be customized for you team's colors, so don't pass up a pattern just because it's knit in your rival's colors.
Got tons of school spirit? Check out more team spirit kits here, including Lion Brand's Hat University patterns.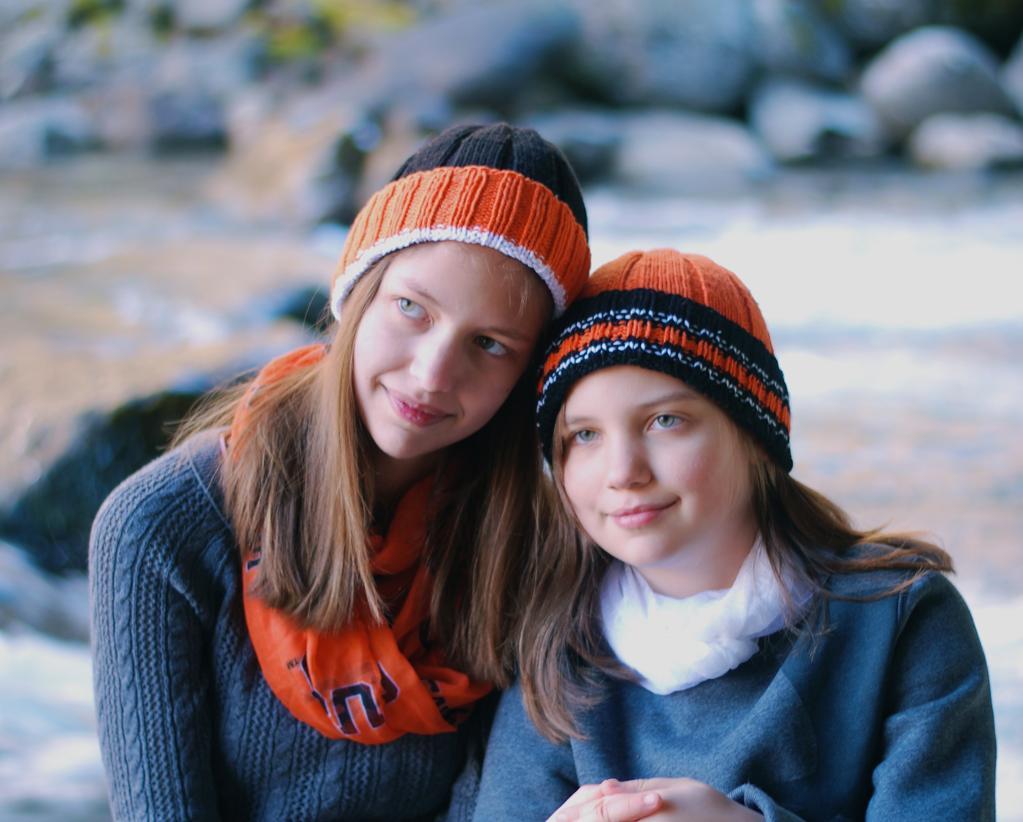 Photo via Bluprint member LittleLippyEwe
1. Knits Like Team Spirit
These hats are unisex, so you can stitch one for any fan. The brim is stitched long enough so that you can wear the hat with a relaxed slouchy style or fold it up to give some extra warmth around the ears when it's super chilly on game night.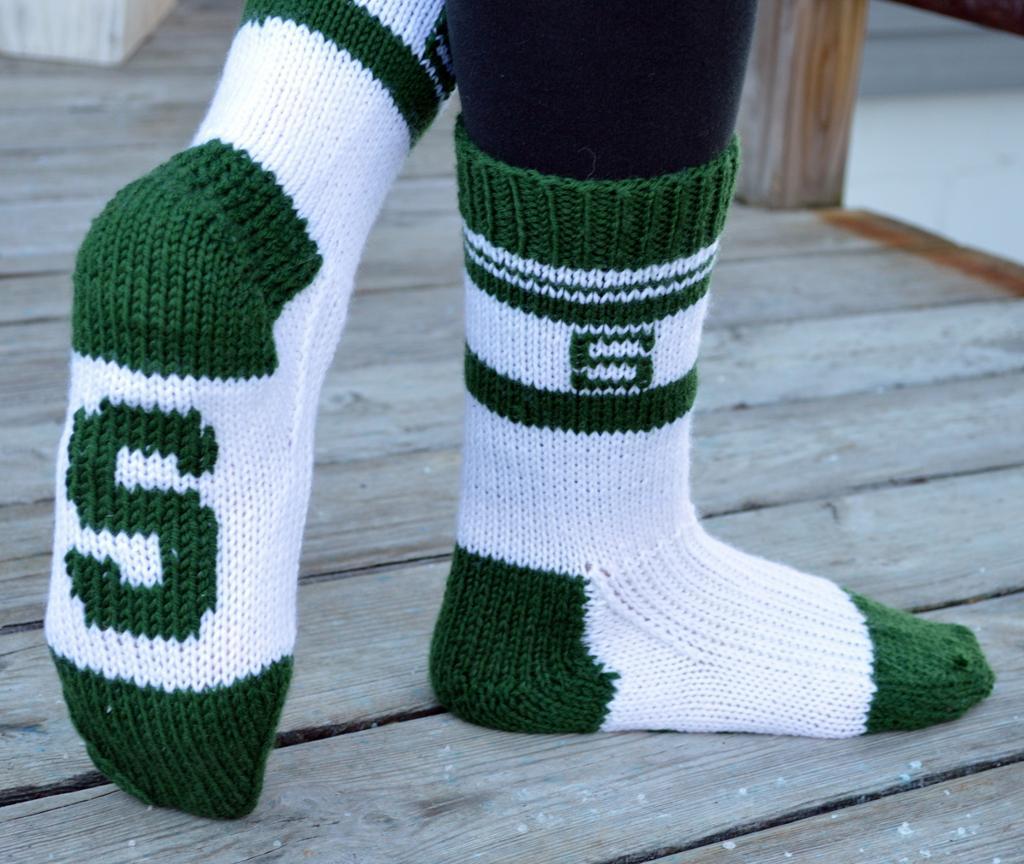 Photo via Bluprint member Laws of Knitting
2. Sports Team Slipper Socks
The letters on the sole and cuff of these socks are made using duplicate stitch, so you can customize them to fit your team name or mascot. If you're not comfortable changing colors, you can knit the socks in one color and then add the duplicate stitch lettering with the other color.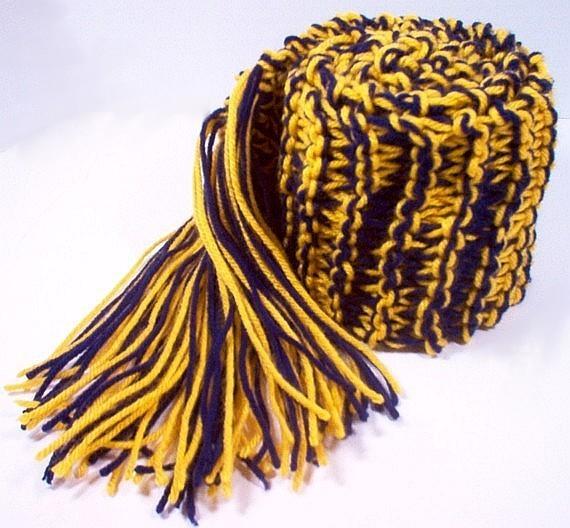 Photo via Bluprint member Stellasknits
3. Team Sports Scarf
Grab one skein each of your team's colors and combine them to create a fun, colorful scarf. Working two strands at a time on larger needles will also make this a super quick project that you can work up just a few hours before the next game.
4. Junior Knit Hat Kit
Have a hard time finding yarn that matches your team's colors? Grab one of these hat kits and choose from dozens of different hues. Then stripe them to make a cozy hat that shows off team pride no matter where you go.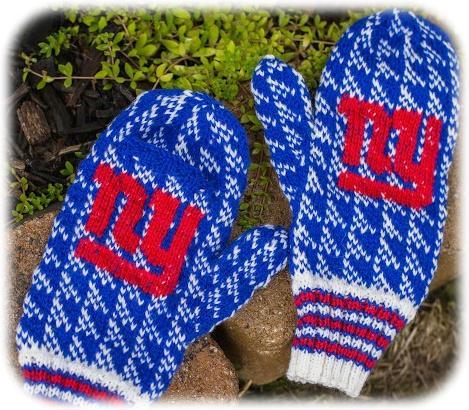 Photo via Bluprint member Colorworks by D
5. Team Spirit Convertible Mittens
Looking for a more challenging project? These mittens are stranded, so you're being challenged while also producing a doubly thick pair of mittens. You can duplicate stitch your team's logo on the mitten, as seen here, or just let the colors speak for themselves.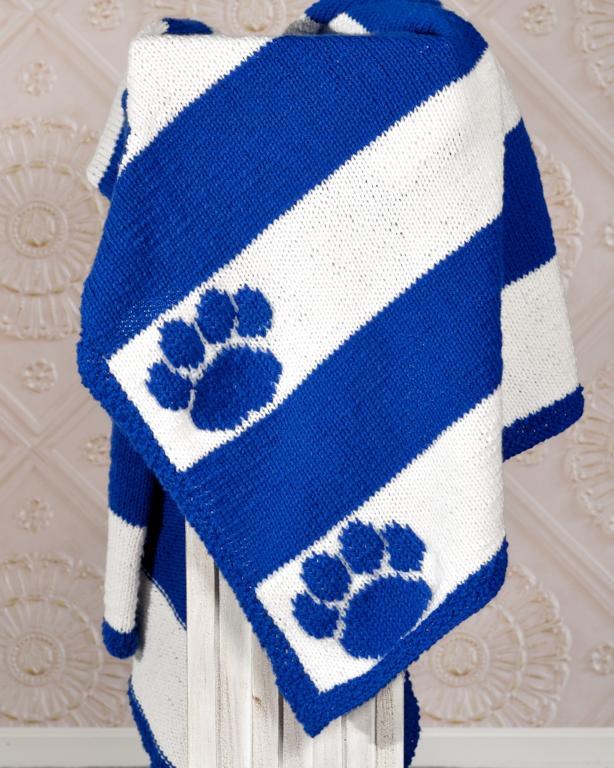 Photo via Bluprint member Woohoopepper
6. Team Spirit Afghan
This is the perfect gift for your favorite sports fan. The blanket is worked up in stockinette stitch, so the only thing you need to worry about is changing colors. The paw print seen in the blanket above was added afterwards using duplicate stitch. Go for it if you feel comfortable; if not, the blanket can still stand on its own with team colors.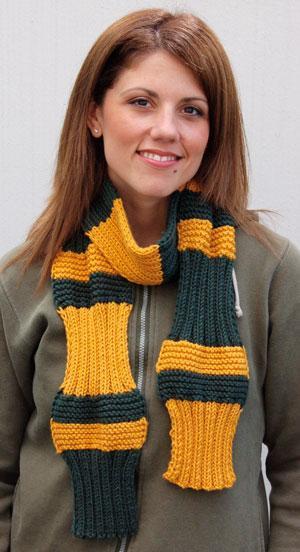 Photo via Bluprint member Skacel Knitting
7. Team Spirit Wave Scarf
Alternating blocks of ribbing and garter stitch create this scarf that is perfect for a two-color palette. You can even grab one of the team spirit hats from this collection to make a matching hat-and-scarf combo.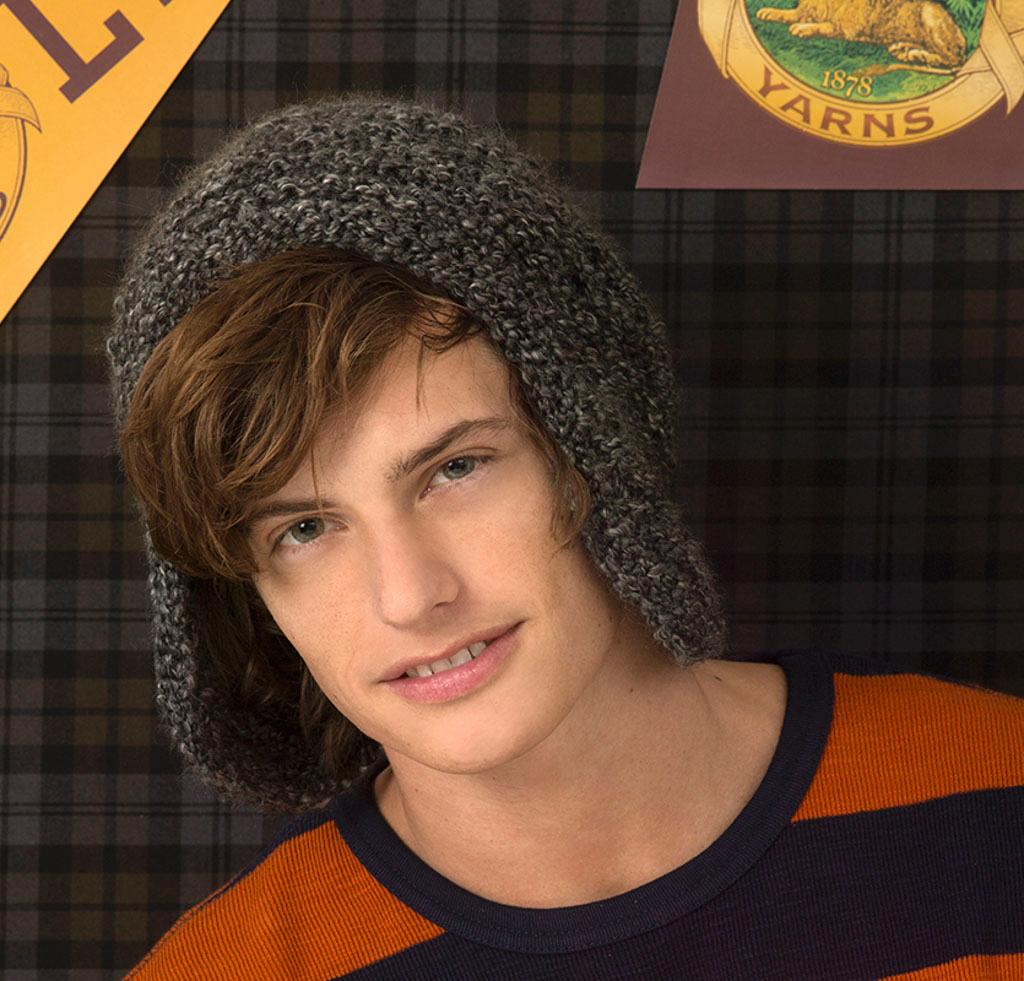 8. Senior Knit Hat
This hat is part of Lion Brand's Hat University. This is the final project of the knitting series. The kit comes with a washable yarn in the color of your choice. There are dozens of colors to choose from, so you're sure to find your team's colors among them!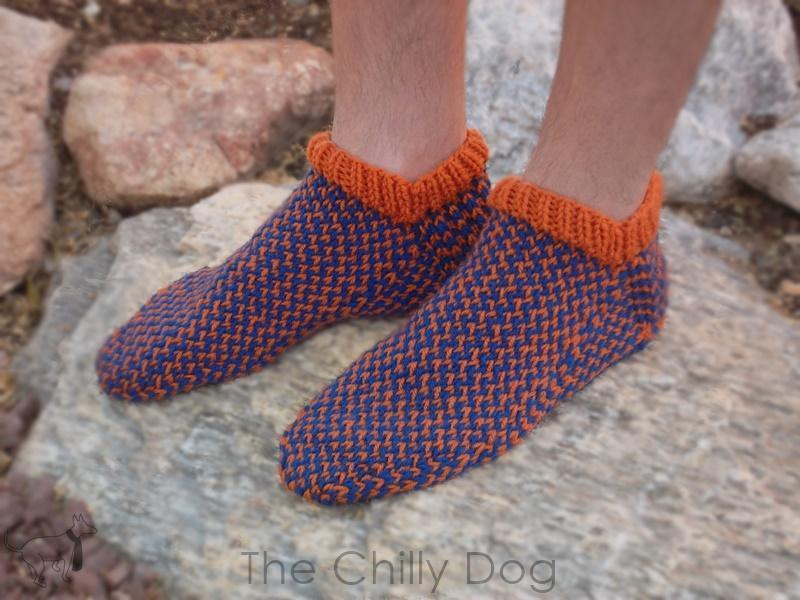 Photo via Bluprint member thechillydog
9. Team Spirit Slipper Socks for Him
These slippers are worked up just like your usual cuff-down socks, except that the cuff is a bit shorter than usual. To get the cool two-color pattern, you'll simply alternate colors each stitch.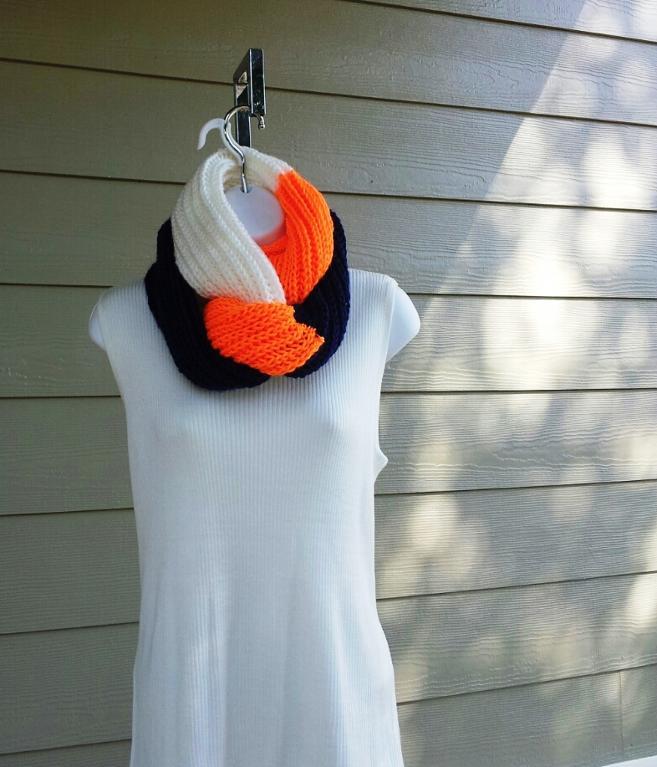 Photo via Bluprint member Karen L Bennett
10. Tri-Color Team Infinity Scarf
There's nothing like an infinity scarf to keep you cozy and warm while cheering for your team. This scarf is made with three colors, but if your team only has two colors you can omit the third color. The scarf uses a provisional cast-on to make the infinity join super neat and professional-looking.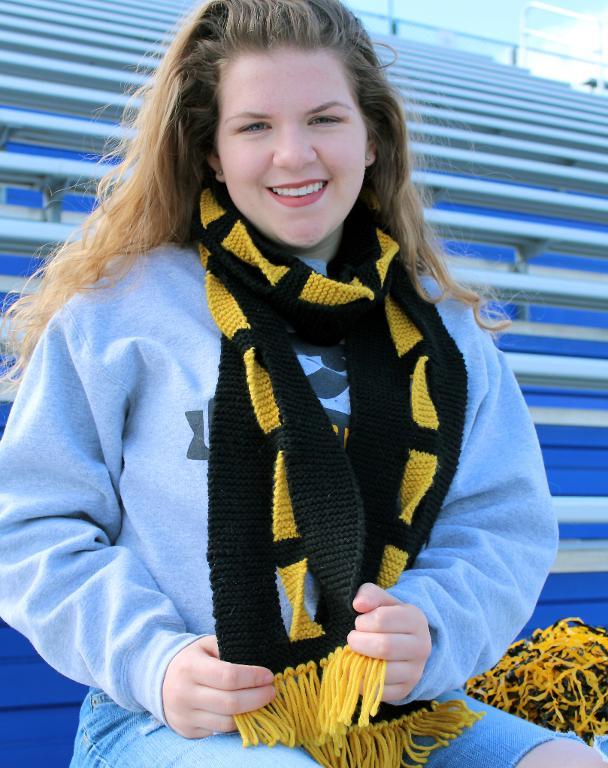 Photo via Bluprint member MeanestMommy
11. Superfan Scarf
Don't be surprised if your fellow fans beg you to make one of these for them. The secondary color is twisted every few inches to create that cool hourglass shape in each little window. (It's much easier than it looks!)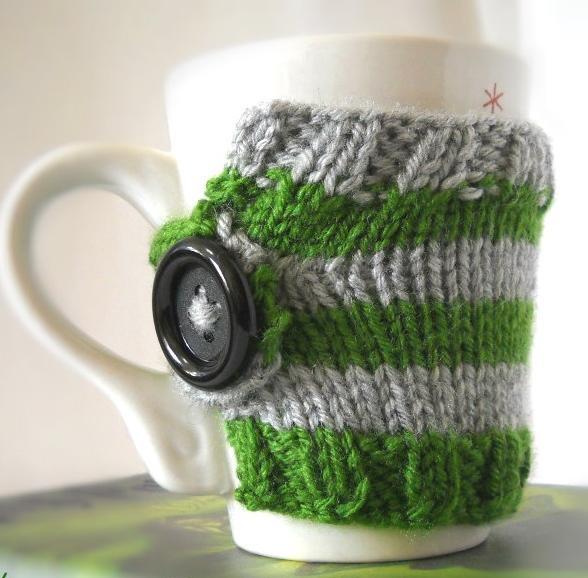 Photo via Bluprint member naturegirlknits1
12. Striped Mug Cozy
Does your sports fan drink a lot of coffee or tea? Create a striped mug cozy in their favorite team's colors so they can cheer them on, even when they're just drinking their morning cup of joe.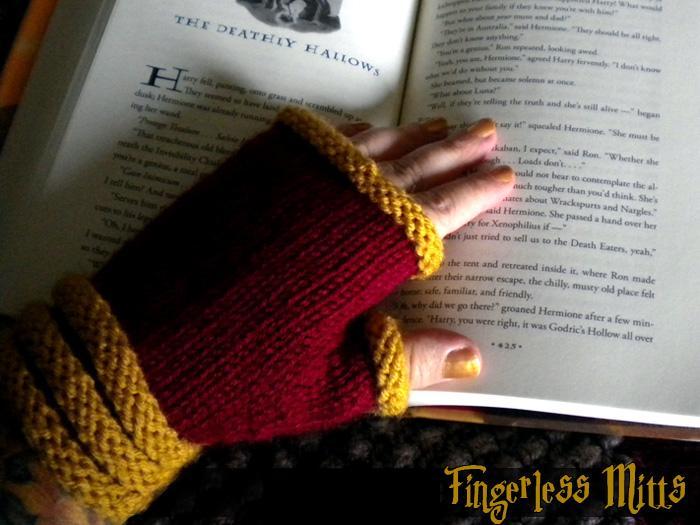 Photo via Bluprint member AuntJanet
13. School of Wizardry Fingerless Gloves
You don't have to be a Quidditch fan to appreciate these gloves. Customize them to your team's colors and sport them when the weather is just a little chilly. They're perfect for those fall football games when you need just a little bit of extra warmth.
Get more patterns in your inbox!
Subscribe to the Bluprint Knitting Blog to get tutorials, insider tips, free patterns and the best ideas delivered fresh to your inbox. Plus, enjoy exclusive subscriber perks!
These Knitting Kits Are Full of Team Spirit
Show off your team pride with one of these kitting kits, with an expertly designed pattern and perfectly paired yarn.Shop Now »