We may be a little biased, but we think Bristol Ivy is one smart knitter. If you're taking part in our Tealeaf Sweater Knit-Along, you know what we're talking about! We firmly believe that everyone should learn Bristol's gems of knitty wisdom, so we're sharing some of her best tips from the Tealeaf Sweater videos. These will come in handy no matter what project you're working on!
Look for gauge shortcuts
If your project includes multiple parts, can you use one of them as a gauge swatch? For example, in her sweater, Bristol uses the pocket lining to measure gauges, which means there's no need to knit a separate swatch. Genius!
A long tail cast-on trick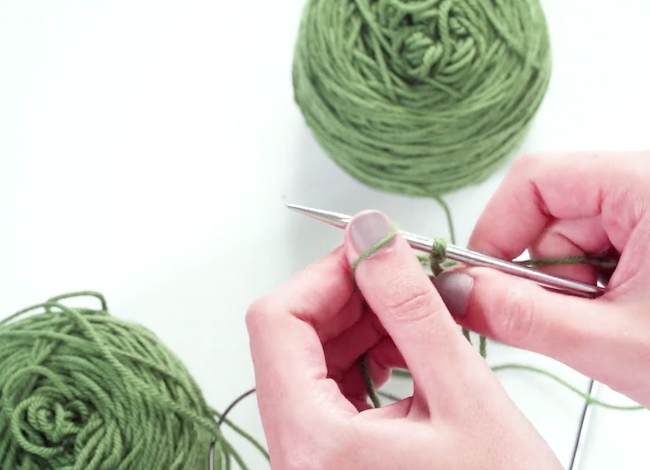 If you need to cast-on a ton of stitches (for the Tealeaf Sweater, we casted on 150+ stitches!), getting the tail just right is easier said than done. Here's an easy fix: Instead of using a tail, use a separate skein of yarn. You'll never have to worry about running out!
Secure double yarn overs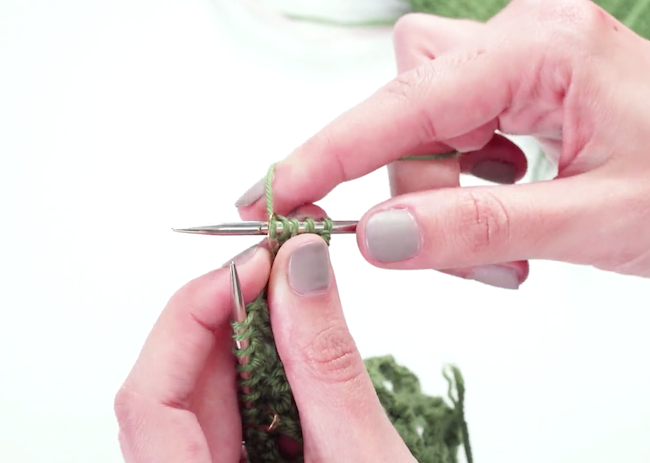 Have a pattern that calls for tricky double yarn overs? We've been there with the Tealeaf lace! To keep those YOs in place, try putting a stitch marker between them. You'll be able to easily keep tabs of where they are.
An ssk shortcut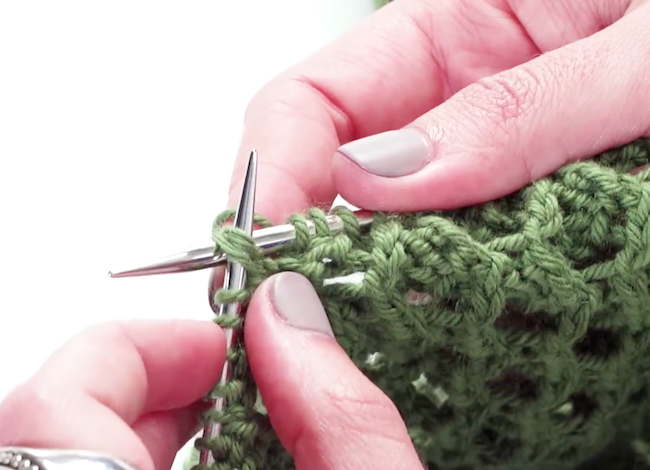 Slip slip knit is a pretty simple decrease, but Bristol knows a way to make it even faster. After slipping the two stitches to your right needle, you're supposed to return them to the left needle and then knit them together through the back loop. But you don't ever have to take the slipped stitches off your right needle. Just slide the left needle through the front of those two loops, then knit them right then and there.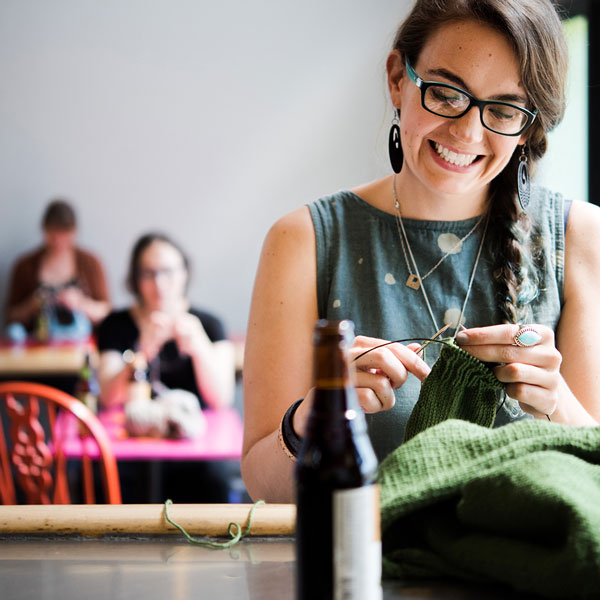 Let's #SweaterTogether
Find out what our Tealeaf Sweater Knit-Along is all about. We hope you can join us!Check It Out