If you're quilting along with us to make Monique Dillard's stunning Canyon Creek quilt, you know that our host, Callie Works-Leary, shares lots of great tips in the bonus videos included with the kit. Here, we're giving you a sneak peek at one of Callie's favorite tricks: using tape throughout the process.
Read on for 3 of Callie's favorite ways to use tape to make quilting easier, faster and more organized!
1. Label your fabric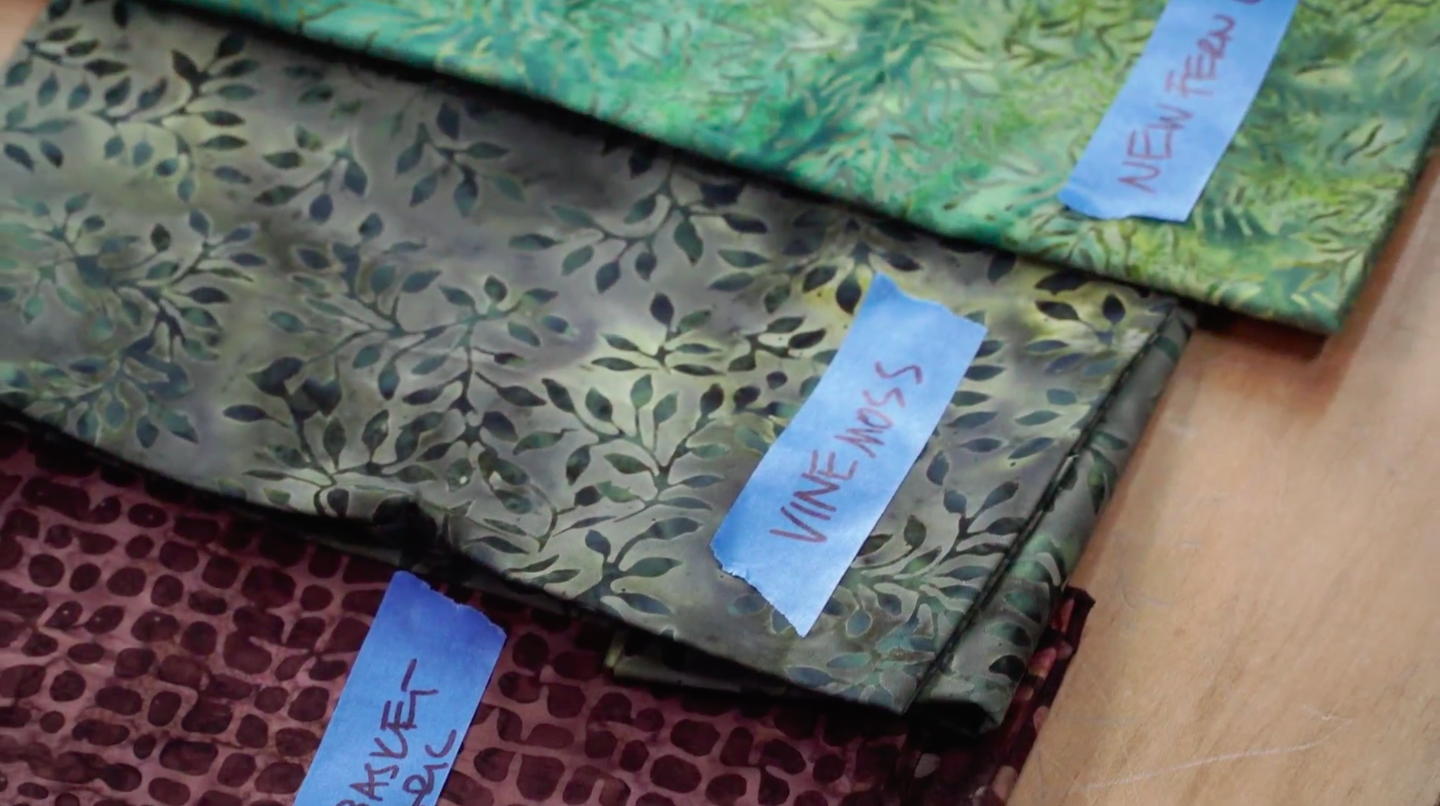 Before starting your project, sort your fabrics in the order which they're cut in the instructions. Then, use a piece of tape to label them so you know which is which.
Cut and label the entire quilt out at once — this way, even if you only have 20 minutes, all of your pieces are ready and you can start sewing. As you cut your pieces, put them in bags labeled with the name of the block that they go with so you can stay organized as you go!
2. Create a ruler guide for squaring blocks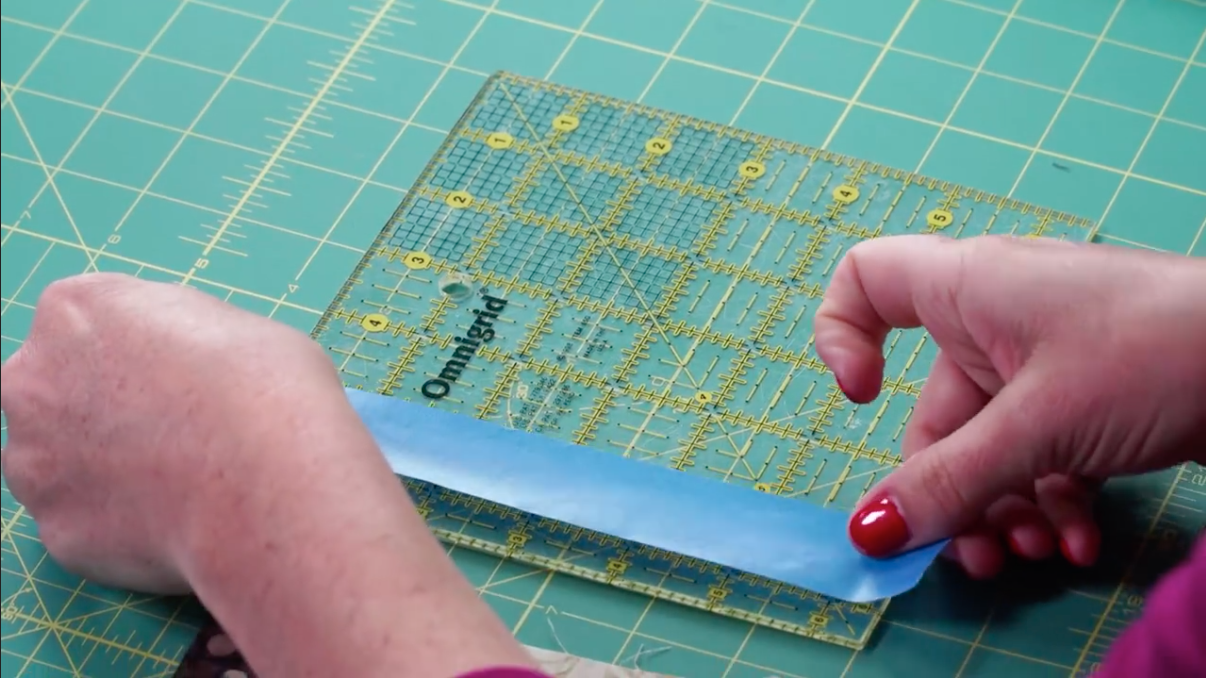 Apply some tape (Callie likes to use washi tape, but painter's tape or masking tape work too) onto your ruler, placing it next to — not on top of — the lines you're cutting. This tape line helps you quickly find the measurement you need, so you don't waste time reading numbers on your ruler.
3. Make a guide for sewing perfect seams
Instead of marking every single seam, you can use tape to create a one-size-fits-all guideline on your sewing machine.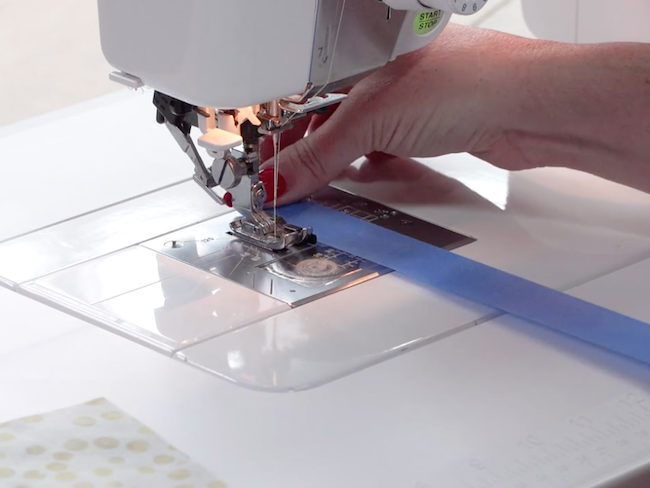 Line up the left-most edge of the painter's tape with the right edge of your quarter-inch foot. Or, if you don't have a quarter-inch foot, align the tape with the quarter-inch marking on your sewing machine plate, taking the time to reposition it until it's straight.
When you go to sew any seam, all you have to do is align the seam with the leftmost edge of the painter's tape.
As you sew, focus on keeping your fabric aligned with the tape — don't look at the needle.
Love these tips? Grab the Canyon Creek Quilt-Along Kit to learn more!
If you're already quilting along, remember to join us on Facebook and Instagram! Share progress photos and get help with your stitches using the hashtags #CanyonCreekQAL and #FeelingCraftsy.