For the last few months, we've been eagerly awaiting 2017 Quilt Designer Fellowship Winner Sylvia Schaefer's big debut. And it's safe to say she did not disappoint!
This past weekend, Sylvia — the creative quilter behind Flying Parrot Quilts — brought her quilts and patterns to Quilt Market as an exhibitor, part of her prize as our Fellowship winner. And just take a look at her booth!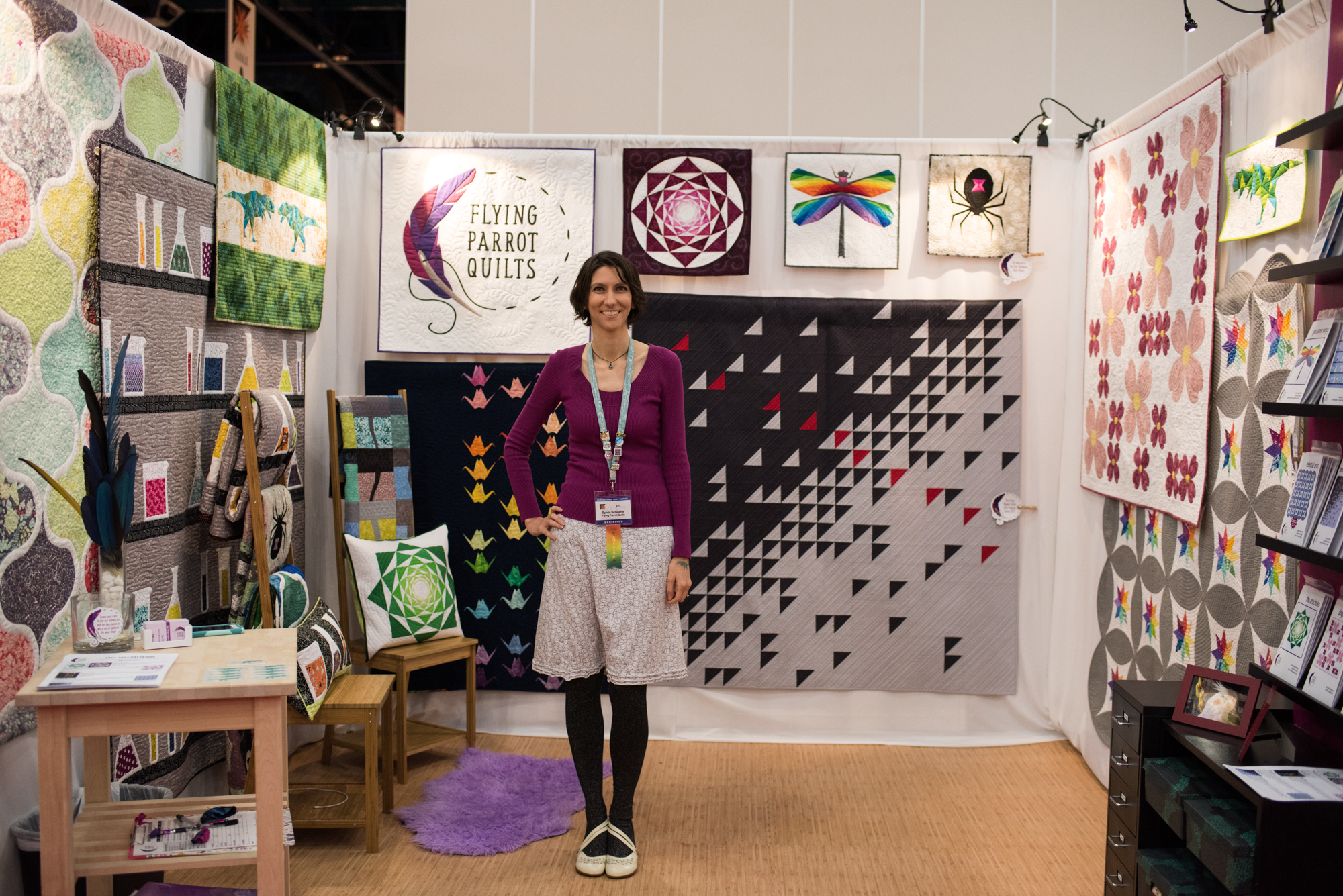 Leading up to the big event, Sylvia had some nerves, understandably. Would the other quilters at Market like her patterns? Turns out she had nothing to worry about all along.
"Everyone has been really complimentary," Sylvia says. "Some people have said this is something they haven't seen before."
And it was Sylvia's more unique patterns that really caught peoples' eye: She had guessed that her more traditional quilt patterns — like her Dogwood Dreams appliqué quilt — would be most popular among the Quilt Market crowd, but she was pleasantly surprised.
"People have been going for my paper-pieced cranes quilt that's inspired by Japanese origami and, interestingly enough, my Potions quilt."
The Potions quilt is one of Sylvia's newer patterns, and she kept its Quilt Market debut in mind when preparing it for sale. In fact, she originally designed as a science quilt. "Then, I thought, 'Well, it actually works as a Halloween quilt,'" she says. "But I've had so many people come into the booth and be so excited to see a science quilt."
Not only has this experience proved that the quilting community is full of science geeks like Sylvia (which shouldn't be a surprise — quilt designers love math!), but it also reaffirmed that Sylvia's style is unique and valuable. "When you're immersed in your work all the time, it doesn't seem that new or fresh or exciting to you," she says, "so it's nice to have people be excited about it."
It wasn't just her science- and nature-inspired designs that drew attendees into Sylvia's booth. It was the breadth of her designs. "I don't like to limit myself to only one technique. Hopefully that means I have quilts that appeal to a wide range of people, because I use different techniques and subject matters."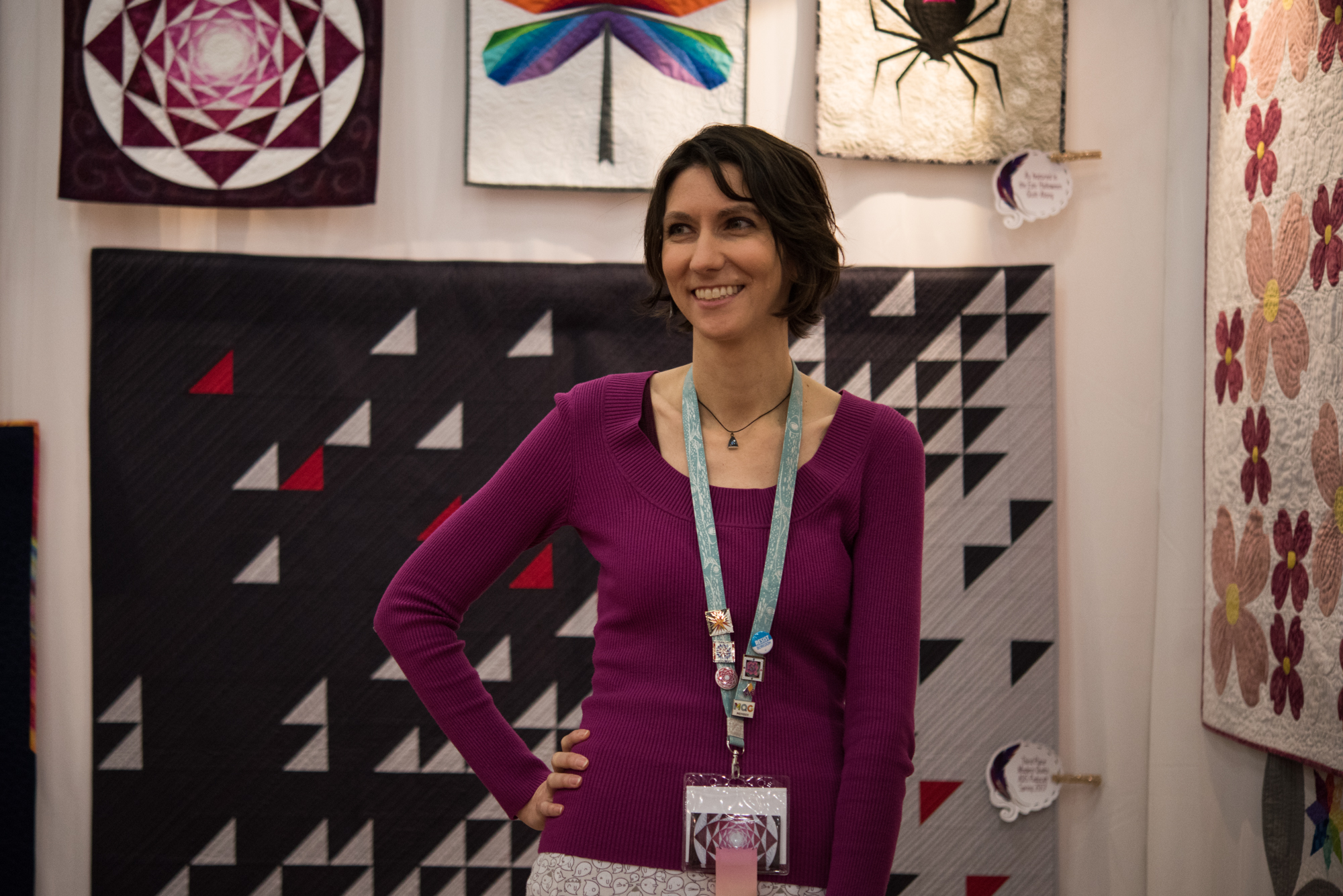 As quilt industry professionals streamed into her booth, Sylvia and her husband Adrian diligently handed out her pattern flyers and built connections with shop owners, fabric manufacturers and distributors. It's connections like these that Sylvia is excited to take home with her. "It's opening doors for me, and my first Market is just an amazing opportunity."
"It feels like it might really be possible," Sylvia says. "Like I can really make a go of it and make a career out of this."