A few months back, we announced the 2017 winner of our Quilt Designer Fellowship program: Sylvia Schaefer, the designer behind Flying Parrot Quilts! Since the announcement in May, Sylvia has been busy preparing for her debut at Quilt Market, which takes place this October in Houston.
Read on for a sneak peek at Syliva's preparation process, and find out how to follow along with her journey to Quilt Market!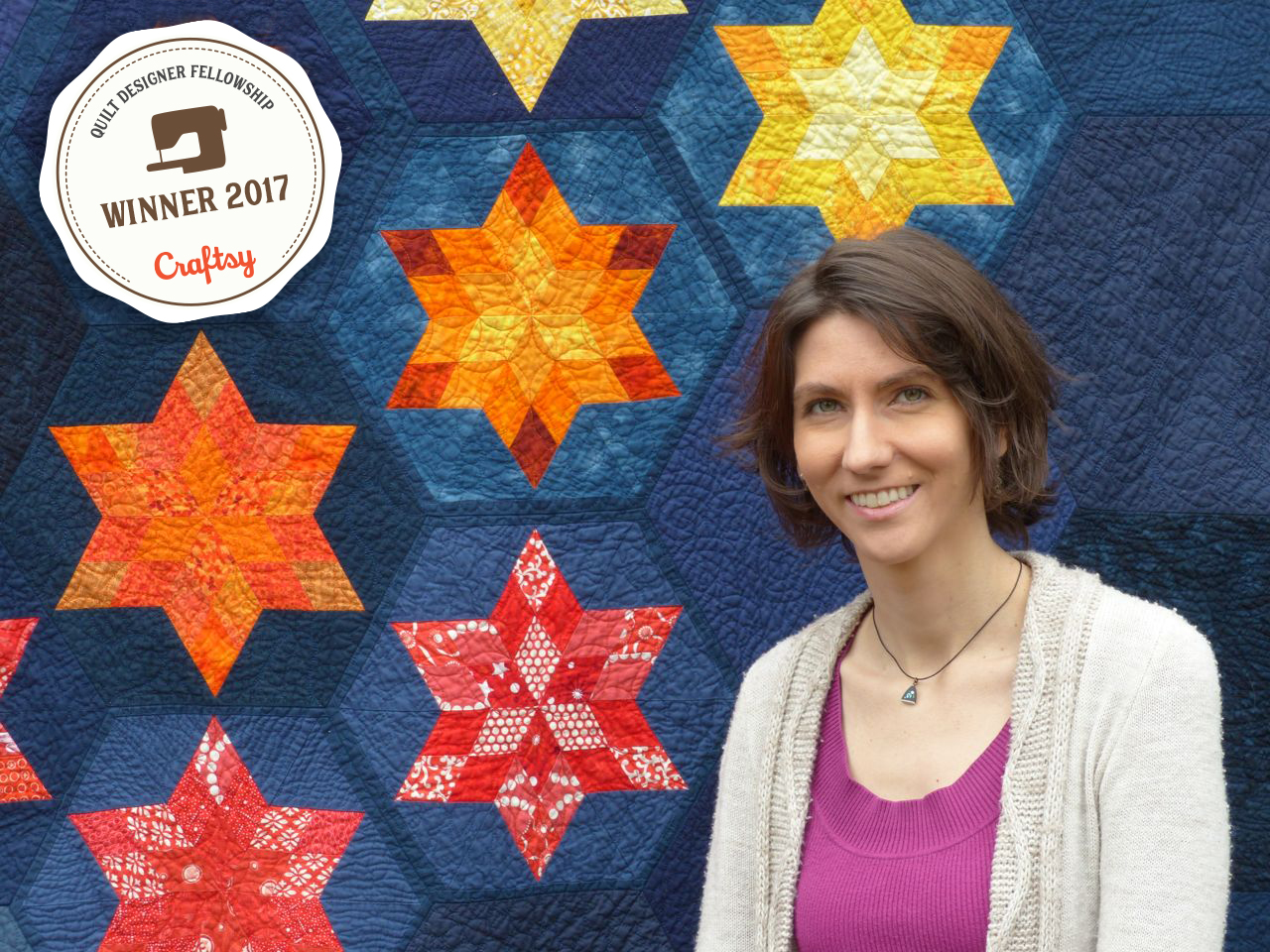 After learning that she won the Fellowship, Sylvia's first task was deciding on the patterns she would sell in her Market booth.
First, there were the logistics, like reformatting six of her existing patterns from PDFs into printed booklets. She's sending them off to the printer in the next few weeks — after that, they'll be on display in Houston!
But Sylvia went beyond what she already had: She decided to design four more new patterns to debut at Market. You'll have to wait and see what they are!
Along the way, she got a brand new logo, too.
Over the summer, Sylvia worked with one of our graphic designers to develop a new logo for Flying Parrot Quilts, her pattern company.
It took a little back-and-forth and lots of iterations on different designs. Here's what the final logo looks like: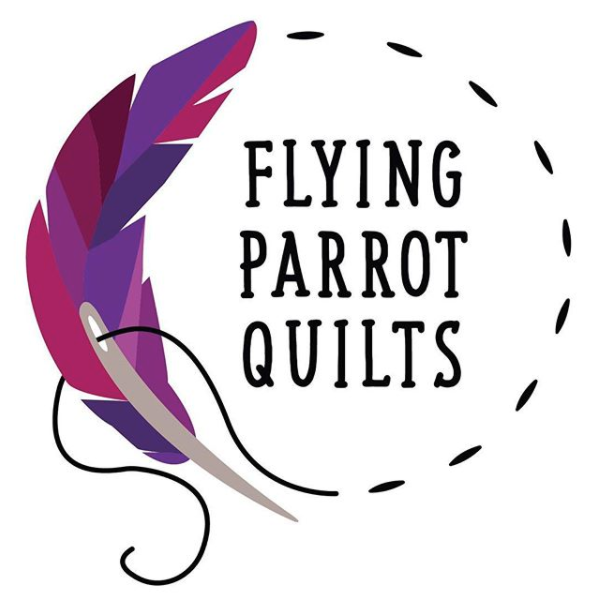 "I absolutely love the final version," Sylvia says. "It just feels so me."
Only a few weeks ago did Sylvia find out her booth assignment, which gave her a whole new to-do list.
"Now I've been really thinking seriously about getting the booth together," Sylvia says. After sketching out a rough floor plan and wall plan, she put together a digital diagram of her booth, where she could move things around and find the perfect arrangement. "There's only two days for set-up, so I want to have a pretty good idea of where everything is going to go," she says.
And that means paying very close attention to detail — think: finding drapes for the walls, getting hooks to hang her quilts and all those little pieces that bring the booth together.
From Georgia, Sylvia has a 12-hour drive to Houston, so she's renting a cargo van, packing up everything she needs, and taking the trip down to Texas. It'll be a long road, but once she's there, the fun really begins.
(Oh, and if you'll be at Market and want to swing by Sylvia's booth, she's No. 227.)
With the logistics coming together smoothly, Sylvia is mentally preparing herself for the opportunity of a lifetime.
"I'm really seeing this as an opportunity to get my name out there and make connections," Sylvia says.
Of course, she's eager to sell patterns too, but that's not her top priority. She knows, though, that getting her printed patterns into quilt shops around the country could be big for her growing business. "I'm really excited about getting my patterns into quilt shops because I know there are a lot of people who don't look for patterns online, who only buy patterns in shops," Sylvia says. "I can really reach a whole new audience with printed patterns — it's really exciting."
All that said, Sylvia still has a few nerves (who wouldn't?). "I'm feeling good about where I am logistically, but of course I'm always nervous," she says, wondering how her booth and patterns will be received.
We have complete confidence that she'll be a smashing success.
Want to follow Sylvia on her Quilt Market journey?
This year, Quilt Market will be October 28 to 30. Follow along with Sylvia on her Instagram account, @flyingparrotquilts. We'll be there as well, and we'll be sharing photos and stories on Instagram, Facebook and our blog.