Summer vests are a wonderfully versatile piece to add to your wardrobe. Not only are they lightweight coverage for chilly nights, knitting a summer vest is quick to make and easy to carry around with you on your summer travels. With so many patterns and yarn to choose from, it might be difficult to decide which vest to start with but Bluprint has made it easy by offering summer knitted vest pattern kits!
Here are a few beauties to choose from and some ideas on how to incorporate them into your summer wardrobe.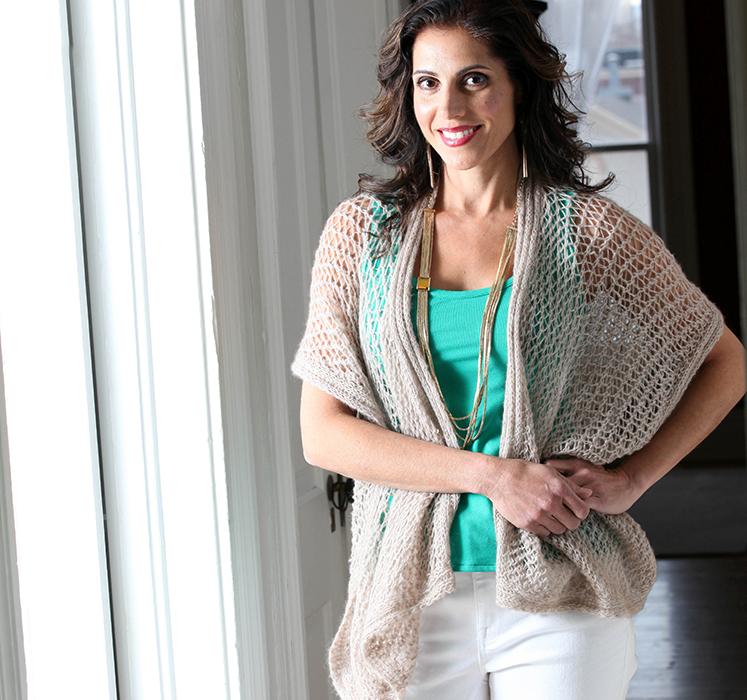 Carla Ruana Vest
The Carla Ruana Vest is knit in a luxurious blend of cashmere, silk and merino. The vest fronts are open on the front and sides allowing for quite a bit of versatility. This piece would work well as pictured: a loose cover for a bright tank. Knit in a neutral hue, this piece could compliment any outfit. Add a belt to cinch in the waist, and this becomes less of a poncho and more of a short-sleeved sweater.
This kit comes in three sizes and is worn with lots of ease.
Get the Carla Ruana Vest kit here.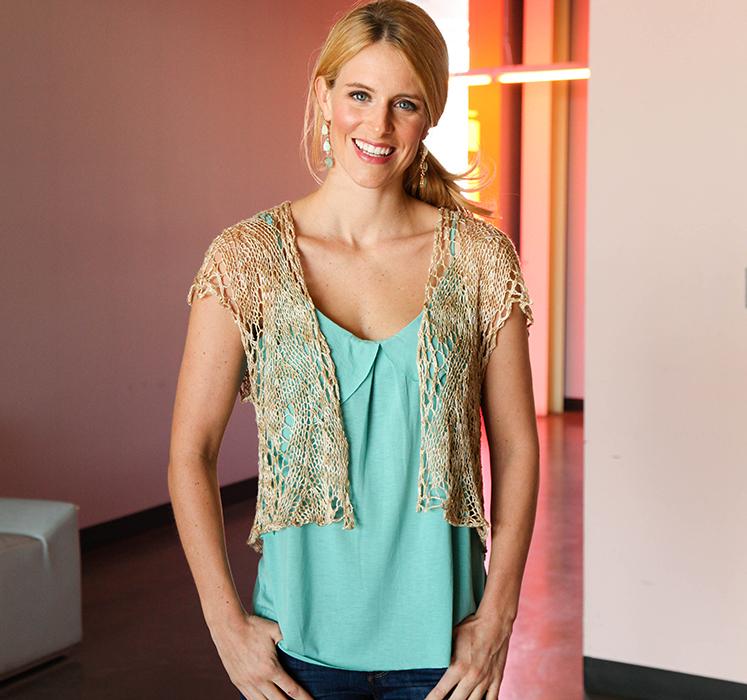 Swirling Vines Vest
The Swirling Vines Vest is a phenomenal day to night piece. Knit in a DK weight, beaded, silk yarn, this vest will become a fashion statement while keeping the chill at bay. This vest would be great to throw on over jeans and a fitted tee, adding a bit of sparkle and glizt to an otherwise everyday outfit. At night, pair this vest with your little black dress and you're ready to hit the town.
Get the Swirling Vines Vest kit here.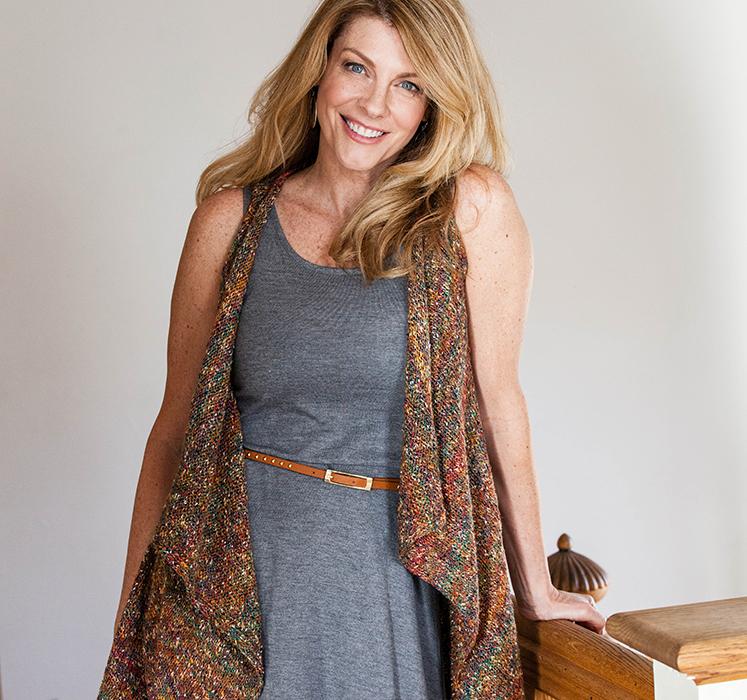 Giulia Duster Vest
The Giulia Duster Vest is another amazingly drape-y vest that would look fantastic both belted and loose. Strategically placed increases and decreases give a great shape to an otherwise loose and billowy vest. This vest would look fantastic paired with skinny jeans  or with a floaty peasant skirt. Accessorize the vest with a chunky bracelet or belt for a complete look.
Get the Giulia Duster Vest kit here.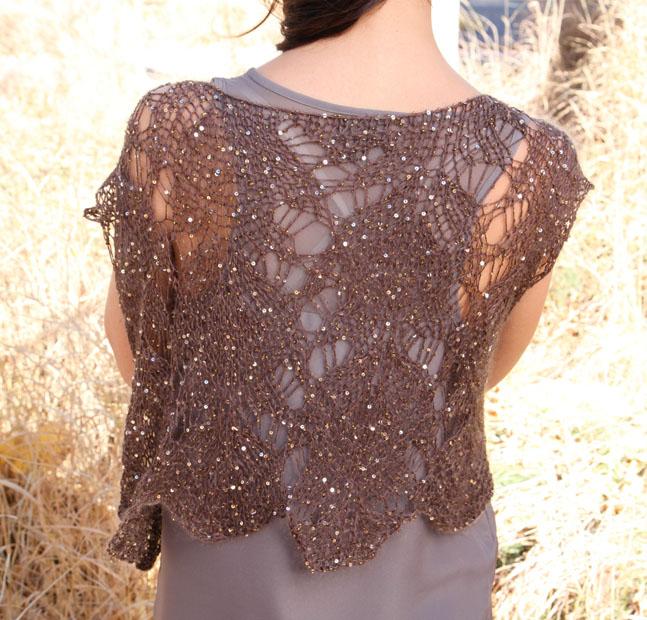 Sequined Mohair Lace Vest
How can you not love vest with so much shimmer? The yarn used in this kit has loads of sparkle and will complete any special occasion outfit you might have. When a vest has this much bling, start off with a dress or blouse in a solid and neutral color. Choose something with clean lines and a simple shape to keep from competing with the vest's scalloped edges.
Try to pick a color that is either lighter or darker than the yarn you choose for the vest. This will create a high contrast between the two, allowing the yarn to really shine. Keep the jewelry simple with this outfit and let your vest be the star.
Get the Sequined Mohair Lace Vest kit here.
With some many lovely choices, which vest will you be starting on first?