Embroidery is a popular needle craft for a multitude of reasons: It's a versatile art that includes a lot of different techniques and types, and it doesn't take many supplies to get started. Plus, the projects can be pretty portable compared to sewing at a machine. Both of those reasons make it a great craft for the summer months.
Here are some great examples of summer embroidery projects and patterns you'll be stitching, er itching, to start!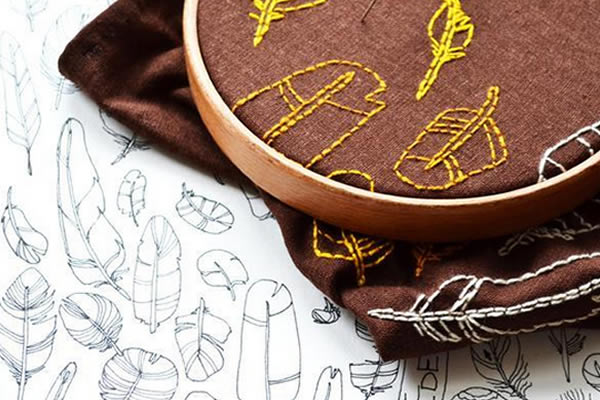 Photo via Pumora
I love this Feathers embroidery pattern by Pumora. The colors shown above are more of an Autumn palette, but this whimsical design would look great in any colors. The falling feathers would make a really cute addition to the hem of a summer skirt. Home dec projects are ideal matches, too!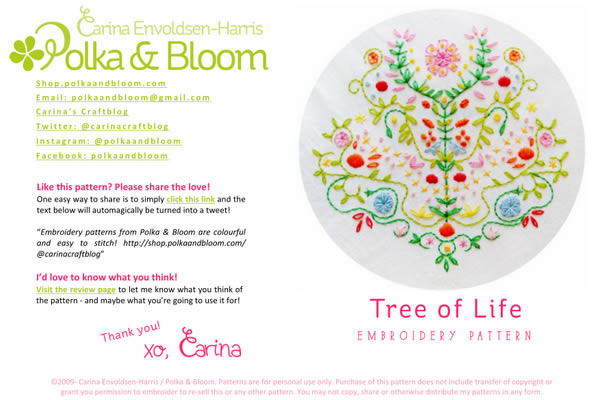 Photo via polkaandbloom
This Tree of Life embroidery pattern by Polka and Bloom shows the perfect array of summer colors. I'm picturing it on the front of a folky peasant dress, but it's sure to brighten up any outfit or project you can imagine.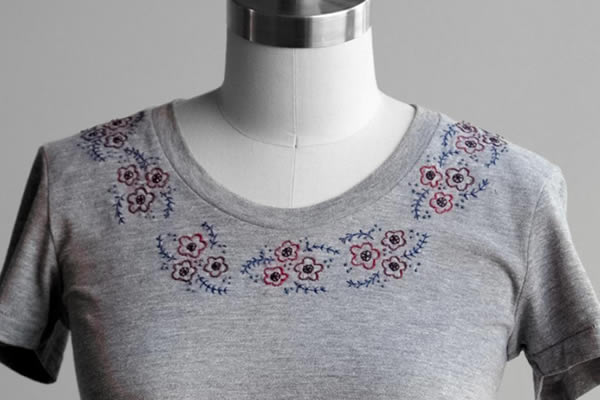 Photo via Jessica Marquez
This knit tee with hand embroidered flowers, made in the class Design It, Stitch It: Hand Embroidery, is an excellent example of how to add a new life and a little interest to a plain shirt. A floral motif like this also looks great on the yoke and cuffs of western style button-up shirts, as well as jean pockets and sundresses.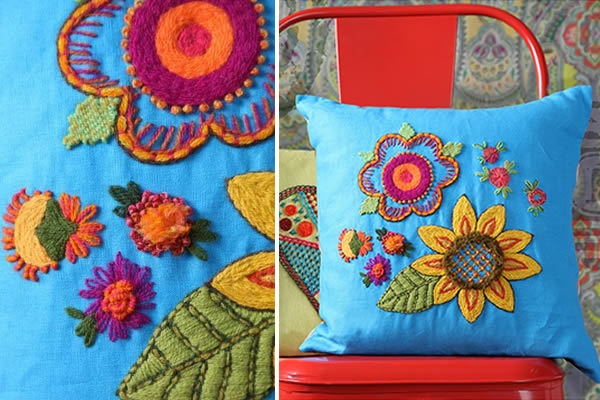 Photos via Kristin Nicholas
This decorative pillow made with wool thread is a beautiful example of crewel embroidery. It ads color, texture and dimension to compliment all kinds of sewing projects. The sunflower design is perfect for seasonal summer decorations.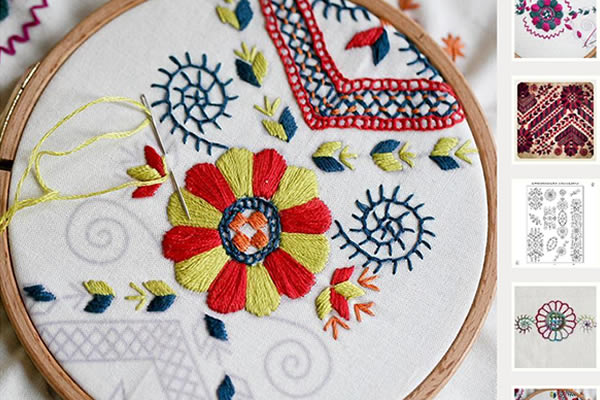 Photo via kata.
This beautiful geometric floral pattern by Kate & Rose would look beautiful on so many types of projects, but it would pair especially well with one of their own sewing patterns, like on the yoke of the Zsalya top/dress.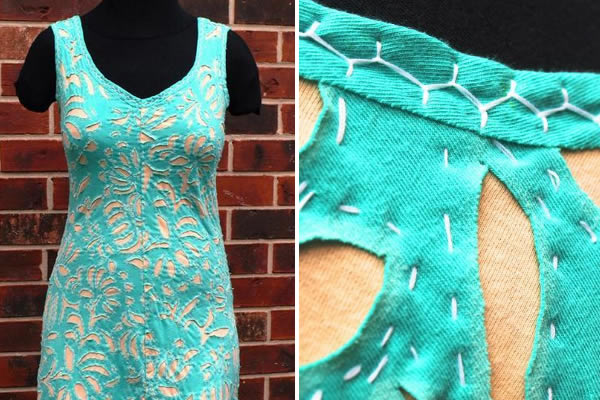 Photos via BiAnCa S
This gorgeous sundress uses a different style of garment embellishment using embroidery and appliqué techniques made famous by Craftsy instructor Natalie Chanin. The result is stunning!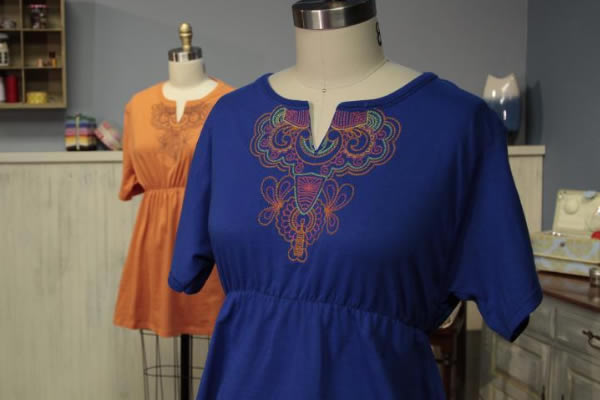 If hand embroidery isn't for you, give machine embroidery a try! Though it's not as portable, and requires a bigger initial investment than doing it by hand, the results of machine embroidery are equally as impressive. Add a tribal inspired design to a plain kaftan or tunic and be summer festival ready in no time. There are so many options out there now for machine embroidery at home, so if it's something you've always wanted to try, now it's easier than ever to get started.
What's your favorite summer embroidery project?