Many crocheters abandon their yarn and hooks during the summer, saving the crochet for cooler weather. But there are plenty of summer-friendly projects out there that are not just quick but also great for a day at the beach.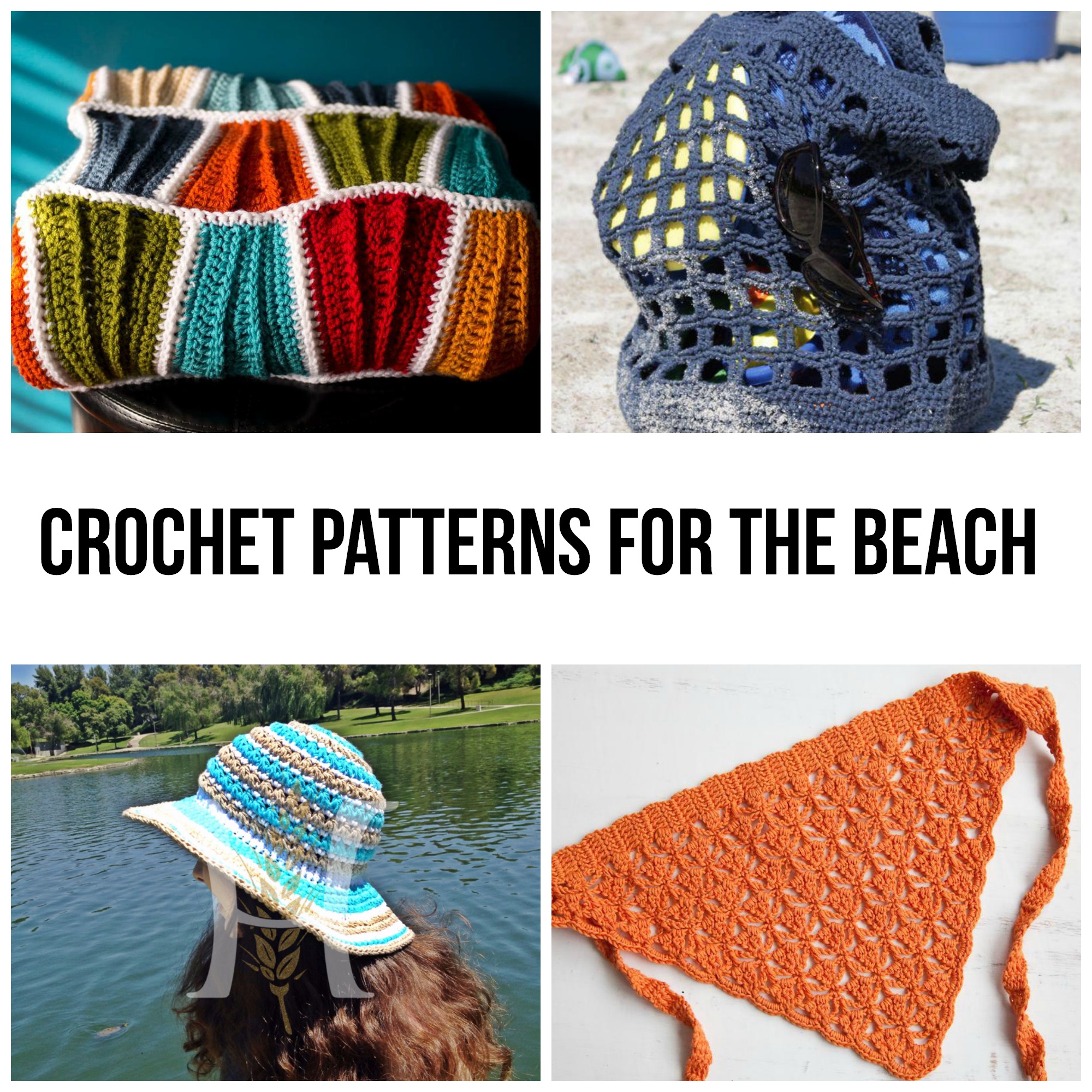 Yarn and sand don't seem like a good match at first, but if you use the right kind of yarn (washable!) then your favorite crochet stitches will fit right in. Hit the beach in style with these sun- and sand-friendly summer crochet patterns.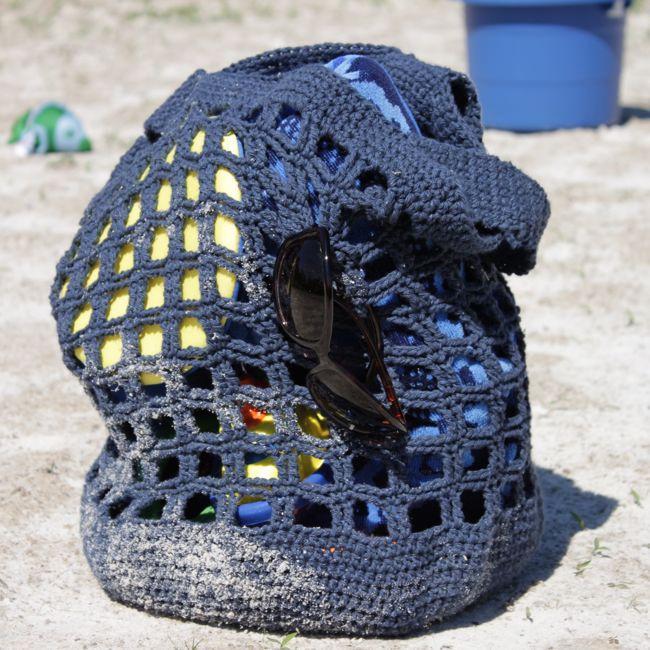 Photo via Craftsy member MicahMakes
FREE Summer Squares Beach Tote
A sturdy tote is invaluable when you're hitting the beach. This one has an open square stitch that lets you easily find what you need while also allow wet items like towels and swimsuits to breathe.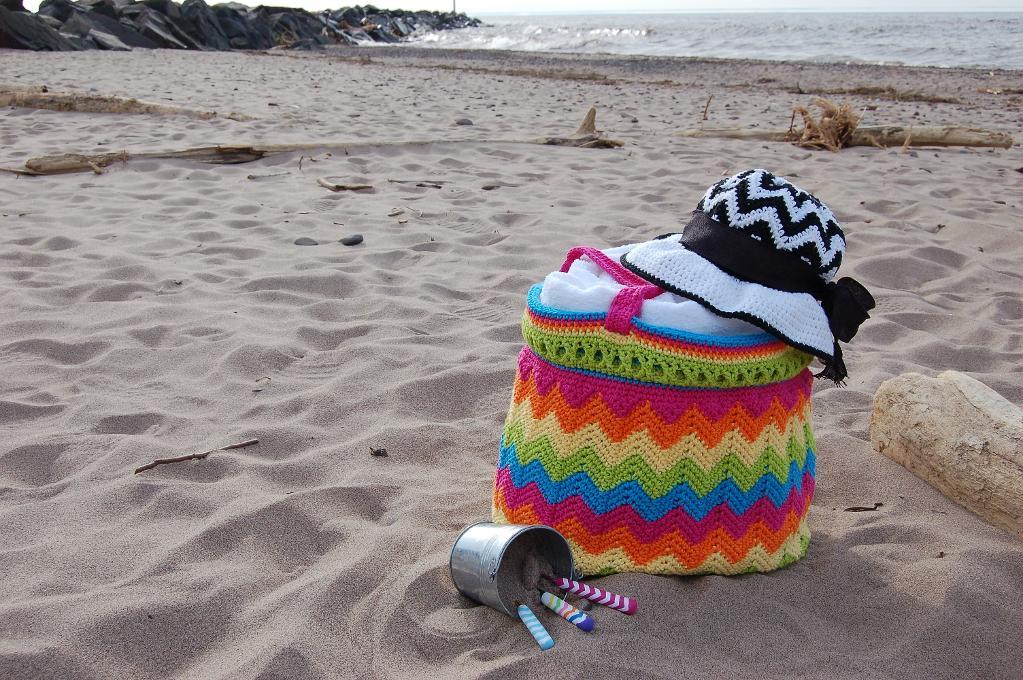 Photo via Craftsy member Jennifer Pionk
Chasing Chevrons Yarn and Beach Bag
Dig out those easy-to-wash scrap yarns and arrange a palette that is perfect for these trendy chevrons. Leave the wool out of this project; you'll want to use a cotton, acrylic or linen that is easy to care for since you'll be washing sand and sunscreen out of it.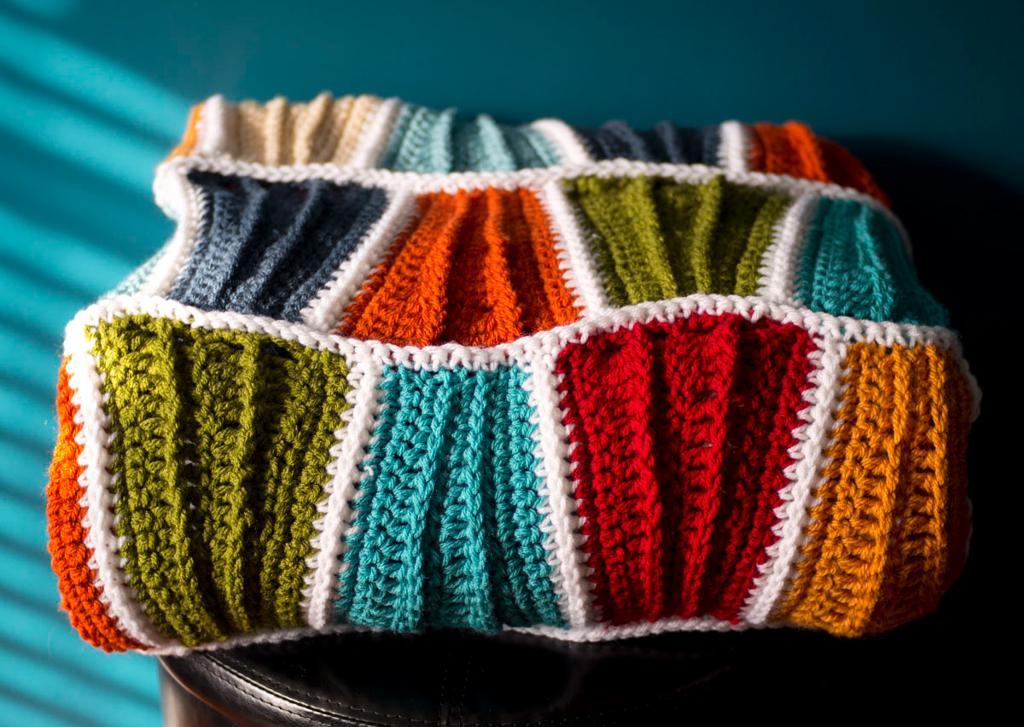 Photo via Craftsy member kraftling
Surf City Beach Blanket
Put just the right amount of cushion between you and the sand. You'll have no problems spotting this brightly-colored beach blanket even from far away. This particular sample pictured above uses nine different colors, but if you're using scraps for the project you can work with what you already have on hand.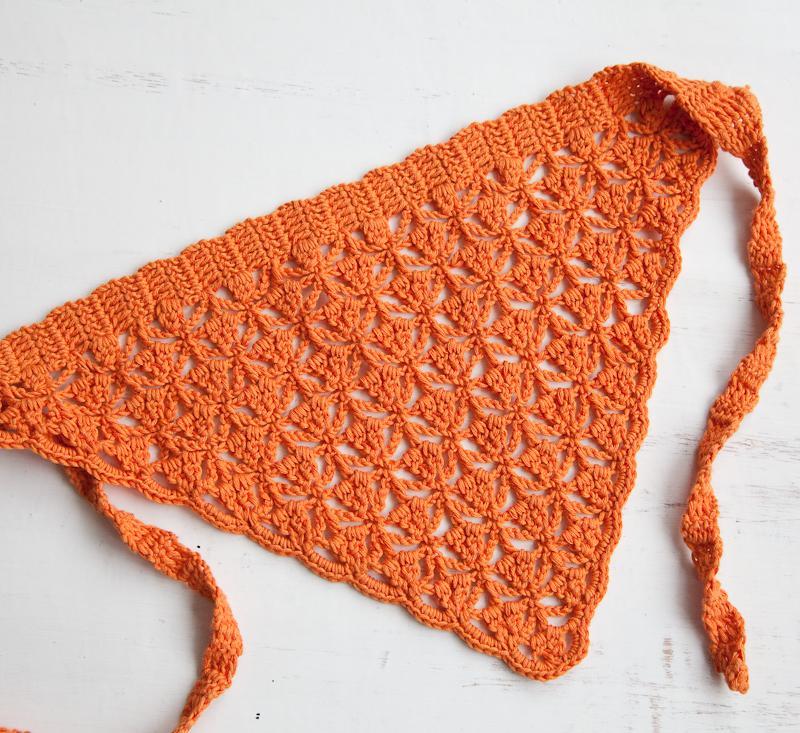 Photo via Craftsy member SashaPatterns
Beach Bandanna
Protect your hair from wind, sun, and from getting stuck to the sunscreen on your face! This bandanna can be sized for both adults and children. The project doesn't require much yarn; you could crochet a couple of different bandannas using just one skein.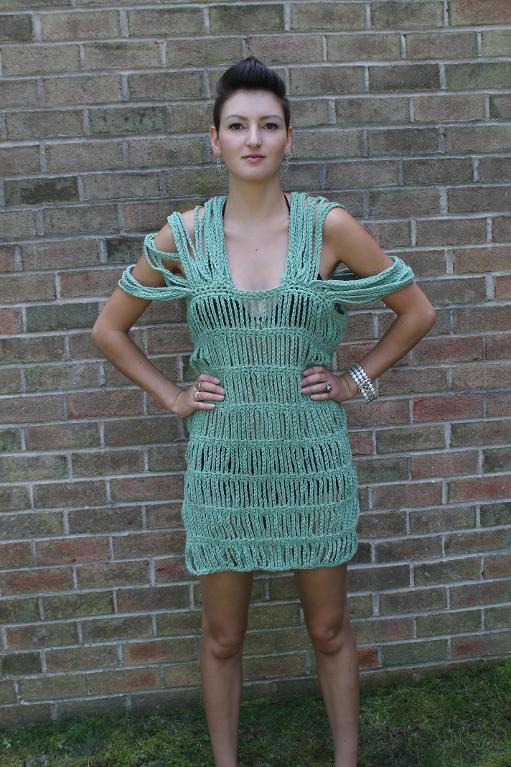 Photo via Craftsy member Abigail Haze
Ursula Swimsuit Cover-up
You won't find a swimsuit cover-up like this one in any store. The open stitches let you breathe while still giving you some coverage. The pattern is repetitive, so it works up very quickly.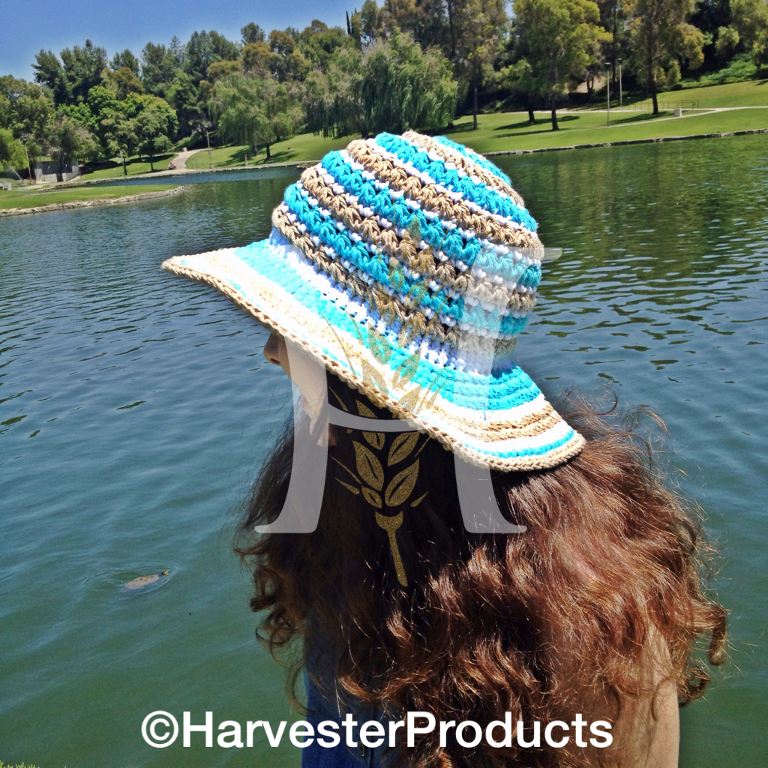 Photo via Craftsy member Harvester
Maui Beach Sunhat Ensemble
Keeping the sun out of your eyes and off your shoulders is a must for a day at the beach. The brim is wide enough to keep the sun off your shoulders a bit, too. You'll also get a pattern for a sash and a hair clip. Wear each one alone or combine them in different ways.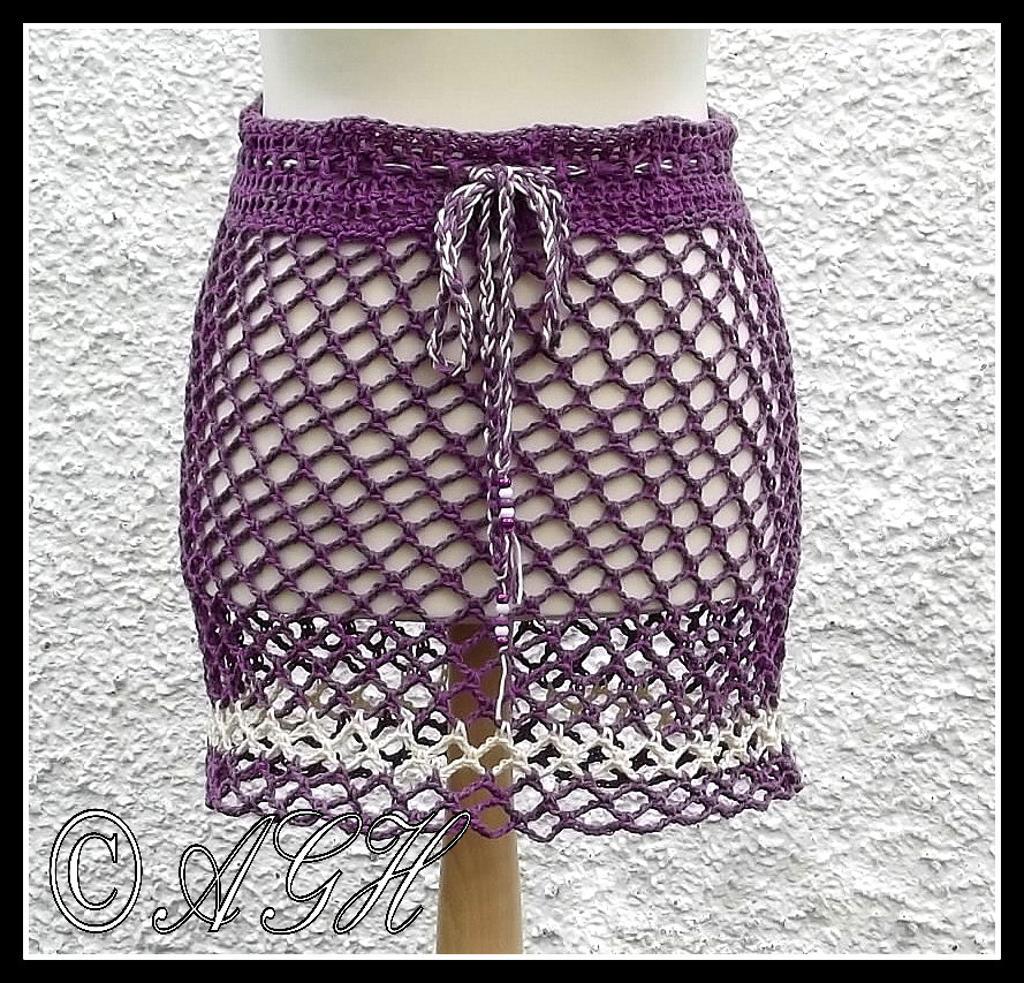 Photo via Craftsy member aghandmades
Beach Skirt/Poncho
Sometimes you need a happy medium between your swimsuit and a cover-up. This project can be either a skirt or a poncho depending on what part of your body needs the most coverage. The pattern uses just single and double crochet stitches, so even beginners will breeze right through. 
What kinds of summer crochet patterns have you worked up for the beach?