The mark of a good growing season would produce tall, sturdy stalks of corn that would approach the knee when wandering the fields by the Fourth of July. This year, unusually warm weather brought corn to the markets early and we are (pardon the pun) up to our ears in corn.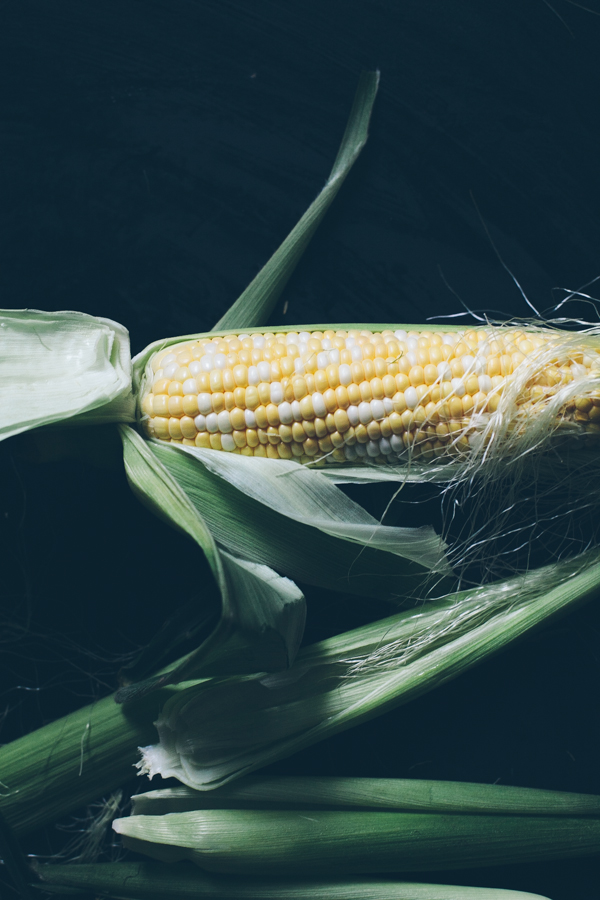 Hot off the grill, then slathered in butter and dusted in salt — that is corn to me. For most of my life I never deviated from that simple method. I mean, why should I? It is delicious, satisfying and so simple. But seeing other corn possibilities left me wondering, should I be looking beyond the butter?
Let's explore some other ways to prepare corn.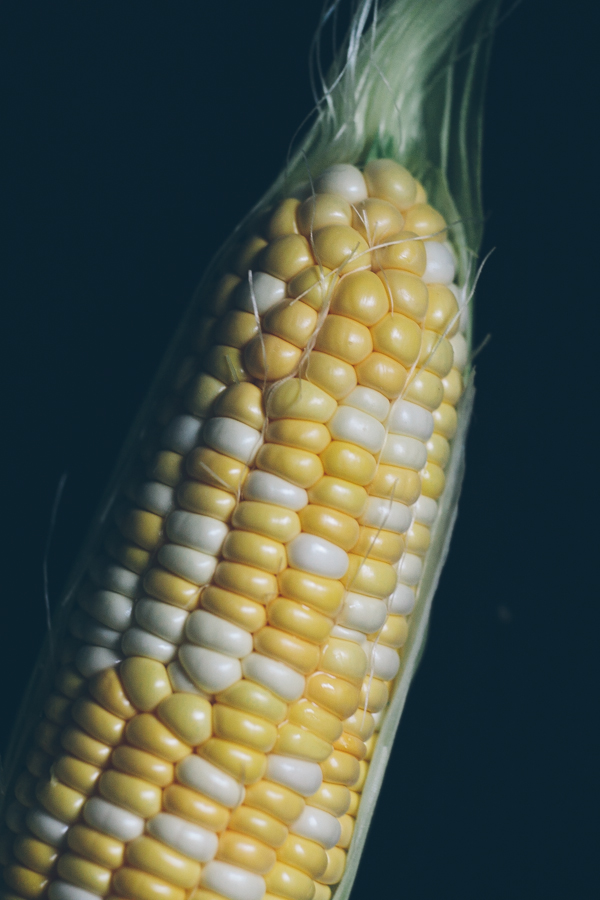 Corn off the cob
My husband is an off-the-cob sort of guy which has led me to sautés, salsas and salads. My method for getting those kernels free from the cob is to lay the cob on a sturdy, flat surface. Grasp the cob firmly with one hand while running the knife down the length of the cob toward you. Rotate the cob and repeat until all sides have been cut.
Corn milk
Have you heard of corn milk? It's that sweet, milky liquid that comes out of the cob when you run a spoon over a kernel-less piece of corn. It's worth taking that extra step to extract this corn gold.
Corn in salads and salsas
Corn is a great salad boost. Try this recipe for Grilled Chicken Salad with Avocado and Corn.
Have you ever tried raw corn? It's sweet and crisp. Just be sure to use the freshest corn when eating it raw. When the corn is off the stalk the sugars start to break down into starch so it's the best when freshly picked. Try raw corn in salads and salsas like this Raw Corn and Zucchini Salad.
Experimenting with flavor
Recently, after I grilled my corn cobs I basted them in a butter spiced with smoked paprika, garlic and onion powder. I spooned over the butter to finish the cooking and to bathe the corn in all that flavor. Once out of its bath I finished the corn with crumbled feta, chopped basil and flaky salt. It was a revelation as it hinted at the classic corn with butter and salt but was elevated with a bit of heat and freshness.
But the recipe that really started all of this corn experimenting is the one below. It is my take on Mexican street corn. Grilled corn is slathered with a cream sauce then rolled in crumbled cotija cheese. It's served with lime wedges for adding a bit of zing to all that cream and cheese. Once you try this recipe, you'll never see corn the same way again.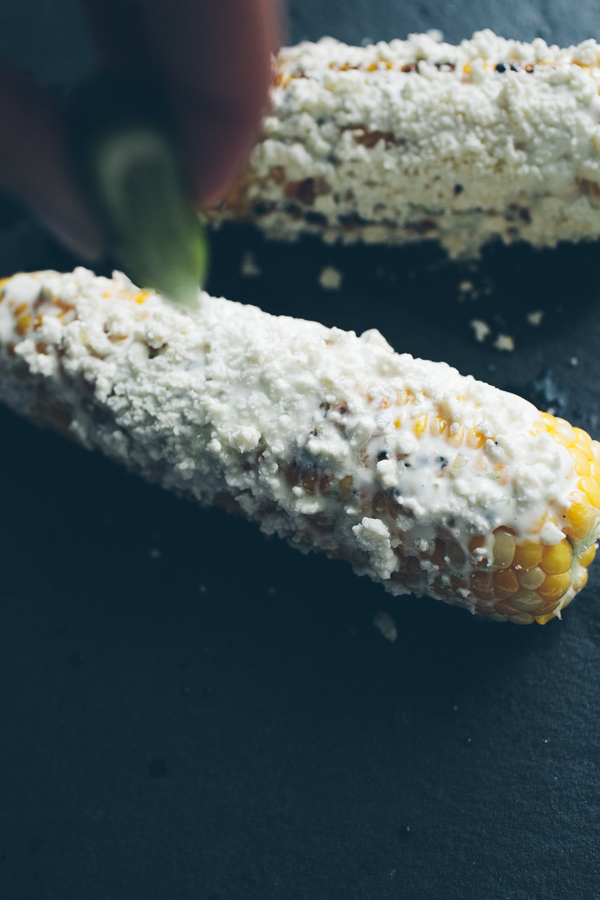 Grilled Mexican Corn with Cotija and Lime
Serves 2
Ingredients:
2 ears fresh corn, husks removed
1 tablespoon olive oil
1⁄4 teaspoon kosher salt, plus pinch
2 tablespoons mayonnaise
2 tablespoons Mexican crema or sour cream
Freshly grated zest of 1 lime
1 garlic clove, minced
1⁄3 cup / 30 g crumbled Cotija cheese
Lime wedges, for serving
Directions:
Drizzle each ear of corn with olive oil and sprinkle with a pinch of kosher salt.
Whisk together the mayonnaise, crema, lime zest, garlic, and salt in a small bowl. Crema sauce can be made 1 to 3 days in advance and then covered and refrigerated until ready to serve.
Place the Cotija on a large plate.
Grill the corn over high heat until charred in parts and tender throughout, about 10 minutes, rotating halfway through, or once charred on one side.
While the corn is warm, brush each ear generously with the lime crema mixture and then roll it in the Cotija. Serve the corn while still warm with plenty of lime wedges.
Free! Online Cooking Class