Blue skies are boring when it comes to landscape photography. Clear skies are great for a day at the beach or a nice hike in the mountains, but when I want to make landscape and seascape photos with a lot more drama, I hope for stormy weather and a sky filled with angry clouds.
Follow along for tips to get great storm photography.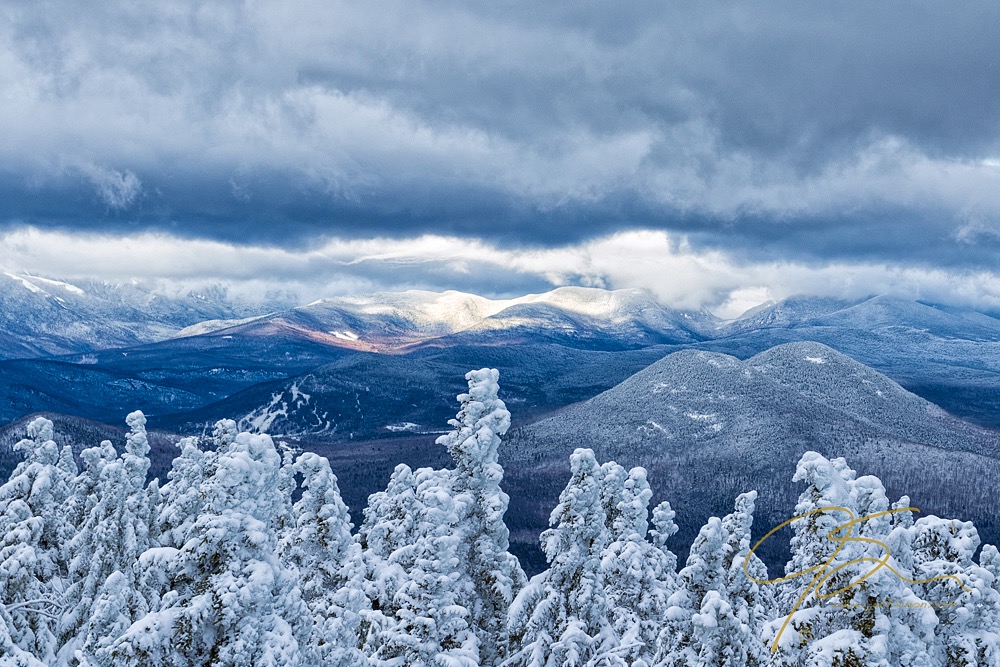 Plan ahead
When I'm planning a shoot, I watch the weather carefully. If the forecast calls for the approach or passing of a storm, I pay very close attention to know when the storm is coming through, how severe it's predicted to be, and if there's a chance I can get out to a good spot to photograph from.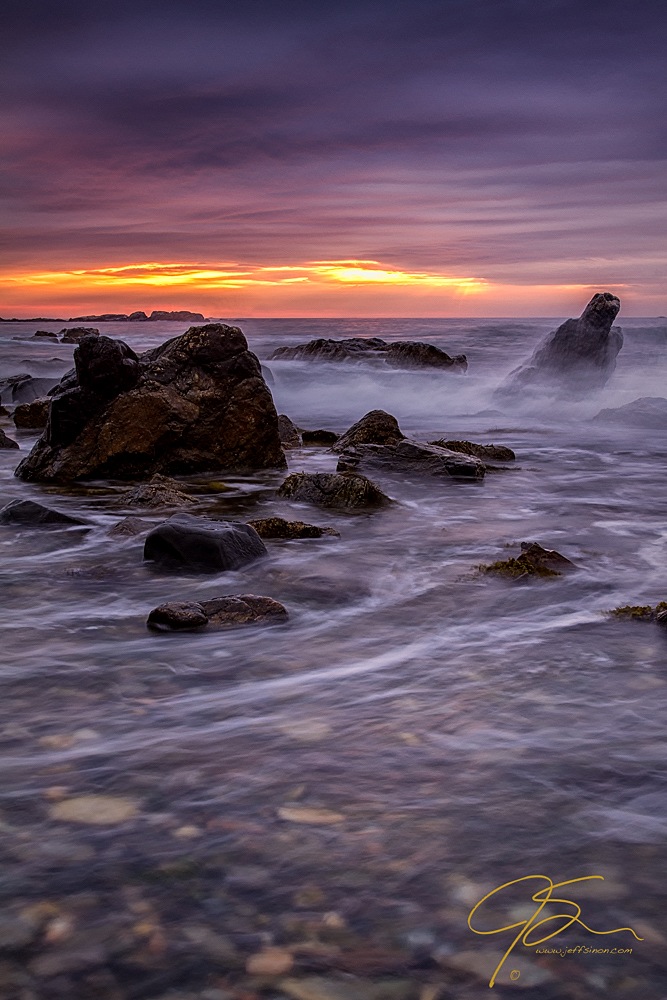 If, for example, the forecast is calling for a storm to be passing through around sunrise, and there is even the remotest chance that there will be a break in the clouds towards the horizon, I will have my camera packed and be headed to the coast, as in this photo.

Getting snowed on and rained out

Because I regularly seek out some of the worst weather to photograph in, I get rained on and snowed out a lot. For the above photo, captured in Sugar Hill, New Hampshire, I had hoped for a lot less clouds and a lot more sun in this sunrise photo. I knew by checking the weather the night before that sunrise wasn't going to be blue skies and sunshine, it was going to be a wet and rainy morning. I could have stayed in bed, but instead I chose to put on a rain jacket and head out. The resulting photo is more moody and dramatic than most of the photos you'll see from this often-photographed location.
Be prepared and play it safe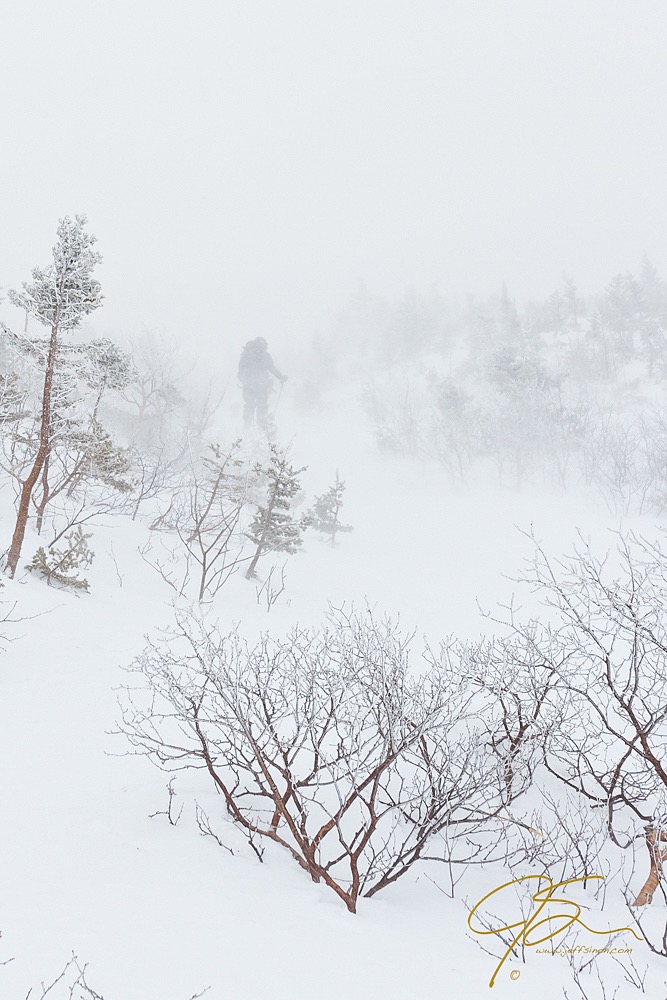 A few words of caution about photographing stormy weather. The weather can change quickly so you need to be prepared. Protect yourself and your gear, pay attention to the changing conditions and be ready to get to safety if the weather should start to turn bad.
However, if the weather does turn out worse than anticipated, yet you and your gear are properly equipped for it, you should learn to make the most of it.
Each spring I hike into Tuckerman Ravine on New Hampshire's Mount Washington in the hopes of photographing sunrise from one of the most spectacular scenic mountain locations in the Granite State. During last years sunrise hike, the mountain lived up to its reputation as the "home of the world's worst weather." High winds and near white-out conditions awaited us in the ravine. It wasn't exactly what the forecast had predicted. Because mountain weather can change drastically from one minute to the next, my two friends and I were prepared for what the mountain threw at us and we made the most of it.
Focus on the details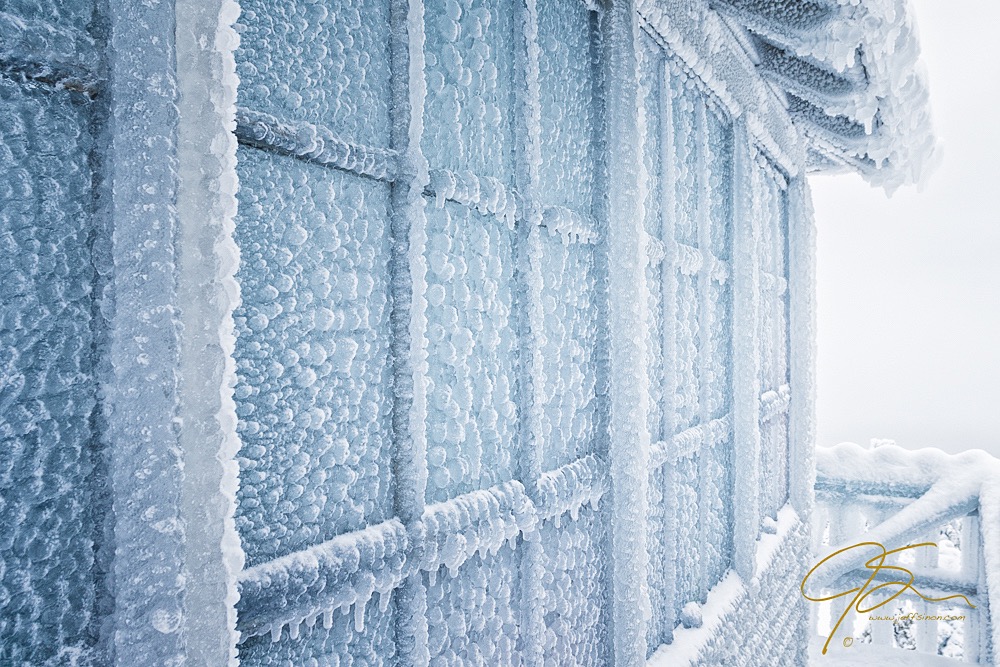 As dramatic as the weather may be, the best way to showcase this may be by focusing on the effects of the weather rather than the weather itself. We had a pretty rough winter here in New Hampshire, I think the windows on this fire observation tower convey just how rough it was as well as any stormy mountain scene could.
Your gear can take it, can you?
Within reason, most cameras made today can take a lot more than people give them credit for. While I won't go out in a downpour, anything from a drizzle to light rain isn't enough to keep me inside. If I'm not afraid to go out in it, I'm not afraid to take my camera in it either.
If your camera is more of an entry-level camera, it may not have much in the way of weather sealing. Fortunately, there are many rain covers available to protect it. From a few dollars a piece to covers costing well over $100, there is a weather protective cover out there for almost every camera. From time to time my daughter has graciously allowed me to use her umbrella as well. Child-sized umbrellas are small, lightweight and easy to hold in one hand while operating your camera with the other.
I rarely use a case as even the more expensive models tend to get in the way. Instead, I carry a small pack towel designed for hikers and backpackers. I prefer these over a regular bath towel as they are smaller, lighter and more absorbent relative to their size. When moisture does get in your camera, first, don't freak out. Simply blot, do not rub, the moisture away. Rubbing can force the moisture into more places in your camera. I also carry a microfiber lens cloth to wipe any raindrops or snowflakes off the front element of the lens.
To help keep the snow and rain off your lens in the first place, I highly recommend the use of a lens hood. Also, when I'm moving my camera from one location to the next to set it up for a shot, I always keep the lens facing down. If I'm shooing in a steady rain, I'll keep the towel draped over the camera until just before I'm ready to shoot.
Don't let a little stormy weather stop you, get out and shoot!