Stocking a vegan pantry can be an overwhelming and daunting task, so if you're vegan or thinking about following a vegan diet (or maybe you just want to add a few plant-based food options to your regimen), I've outlined a number of ingredients that have become crucial components to my (mostly) vegan kitchen.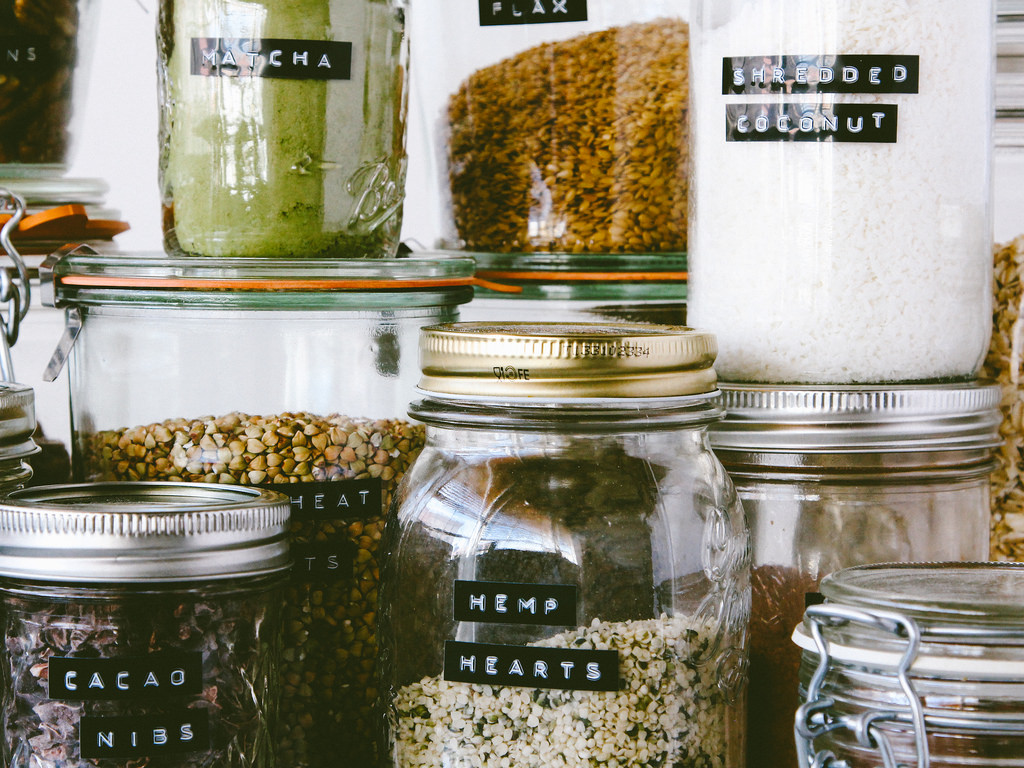 How to stock your pantry with everything you need for healthy, plant-based meals!
Whether you're wanting to start following a vegan diet or are just simply looking to add a few healthier, plant-based alternatives to your regimen, this list covers the vegan pantry necessities and will help to start you off on the right track.
But first, going vegan? Here's some important advice…
My biggest advice to those looking to make a few changes to their diet is to stay away from the overly processed stuff like faux meat, pseudo-cheese and any other vegan substitutes with over the top additives and ingredients you can't pronounce. Those foods are filled with weird chemicals that can do some pretty funky stuff to our bodies.
Not only will avoiding the processed foods help you feel your best, but it will also save you a little cash. Overly processed food items are typically seen as "convenience" foods and can add up pretty quick. Sticking to the basics and buying in bulk will save you a considerable amount of money and allow you to splurge on things like good quality olive oil and chocolate (if that's your thing).
Health benefits of a more plant-based diet (whether you're vegan or not!)
Remember, you don't have to follow a completely vegan diet to see many of the health benefits that vegans experience (clearer skin, increased energy levels, healthier digestion, etc). Simply adding a few more healthy food changes like adding fresh fruit and vegetable servings to your meals and cutting back on processed food (as well as meat and dairy), will allow you to experience many of the health benefits that are commonly associated with following an animal-free diet.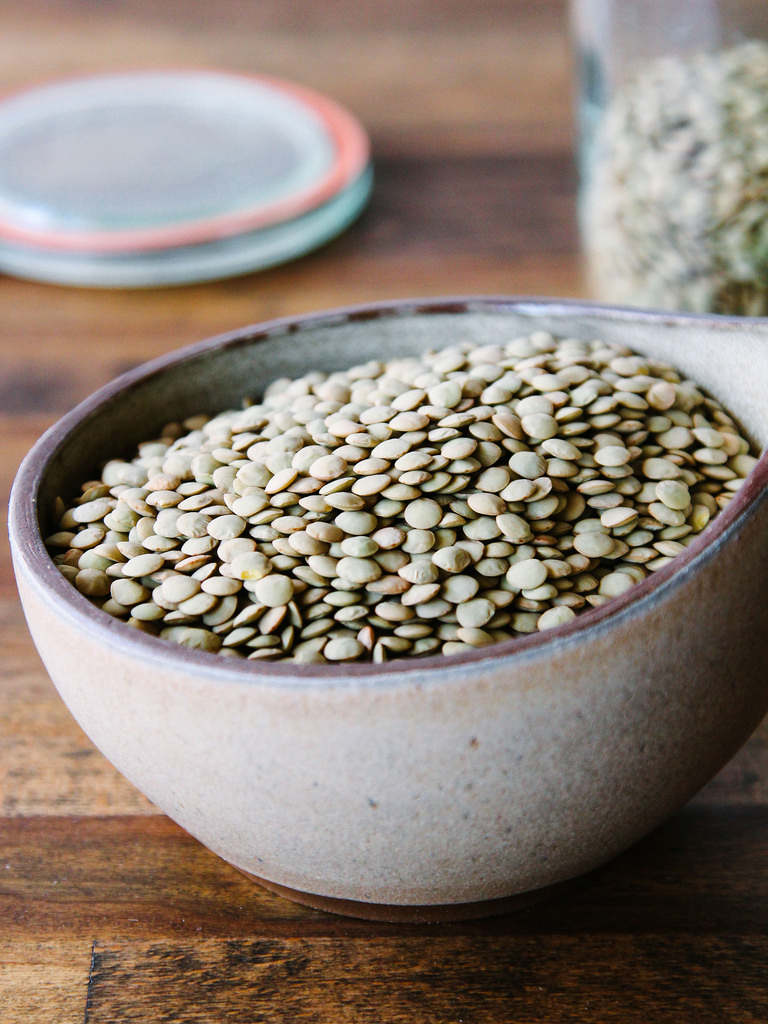 Legumes
Kidney beans: Opt for dried instead of canned, as they're significantly cheaper. When soaking overnight, add a bit of dried ginger to help with digestion.
Black beans: I stock both dried and canned varieties of black beans in the event I forget to soak them the night before. They're a great addition to tacos, soups and tofu scrambles.
Garbanzo beans/chickpeas: If you have tahini on hand, you can make your own hummus by blending soaked chickpeas in a food processor. They also make a perfect snack when tossed with oil and spices, and then roasted in the oven.
Red and green lentils: Lentils are perfect for creating curries and soups that satisfy.
Beluga lentils: These tiny lentils are my favorite addition to whole grain salads.
Split peas: Great for a filling, hearty bowl of vegan split-pea soup.
Healthy note: Did you know there are 18 grams of protein in one cup of boiled lentils? They're an excellent source of protein for vegans and meat eaters alike!
Grains
Quinoa: This super grain will probably become one of your favorites. It's incredibly filling and the nutritional benefits can't be beat.
Rice: White or brown will do, but I prefer brown.
Rolled oats: I buy oats in bulk and keep them around to make homemade granola or a quick bowl of porridge in the morning.
Buckwheat groats: I always add a cup of buckwheat to my homemade granola and will occasionally eat buckwheat porridge for breakfast. It can be sprouted and makes for a super healthy snack.
Flours & starches
All-purpose unbleached flour: A necessity for any baker, vegan or not!
Whole spelt flour: I use spelt more than any other flour. It's great in waffles, banana nut bread, chocolate cake, and a variety of other things. I also use it anywhere a recipe calls for whole wheat flour.
White whole-wheat flour: A little milder than whole-wheat flour, this flour is great for making baking healthier, without anyone every noticing the difference!
Potato starch: Great for thickening sauces, pie fillings, dairy-free pudding, etc.
Tapioca starch: Can be used in the same place as potato starch, except tapioca thickens quickly and at a lower temperature.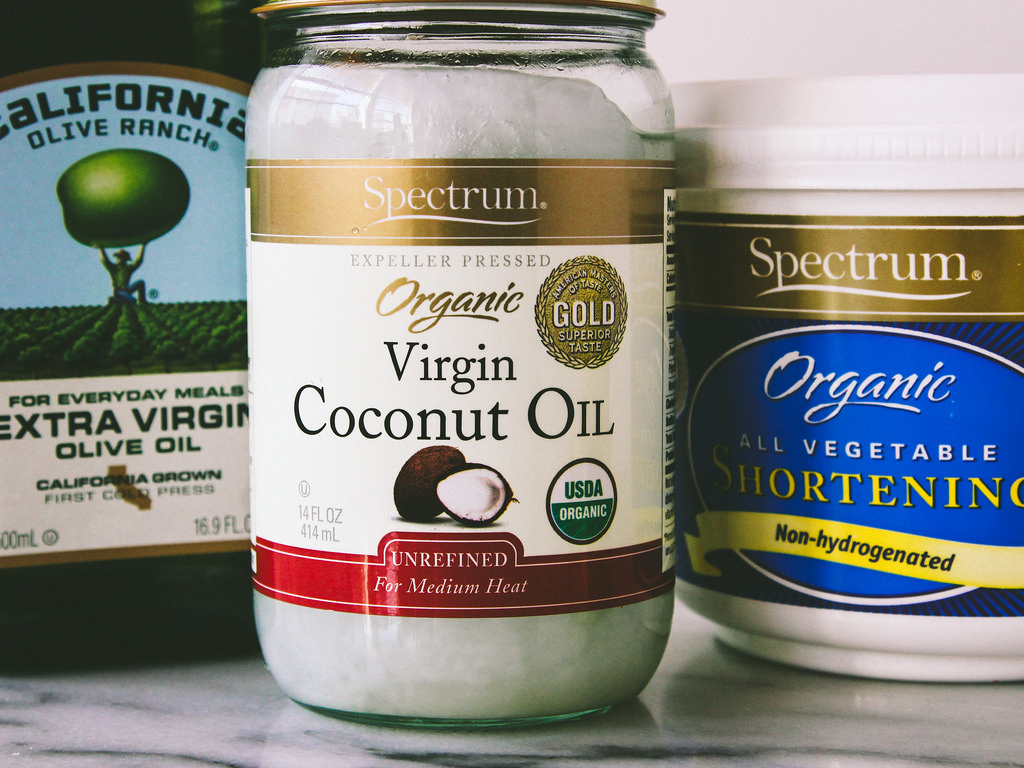 Healthy fats
Coconut oil (unrefined and refined): This is one of those oils you should keep on hand even if you aren't vegan. It's incredibly high in good-for-you fats and is delicious when tossed with roasted vegetables.
Extra virgin olive oil
Non-GMO canola oil: A majority of canola is genetically modified, so be sure you grab a bottle that says GMO free.
Nut butters: The best part about these is that they can be made at home if you have a food processor. Even better? You can mix nuts to customize your nut butter (pistachio almond butter is a personal favorite of mine)
Vegan butter: A bit on the processed side but buttery sticks are what you want for baking and the stuff in the tub will be great for topping toast, waffles, pancakes, etc.
Non-hydrogenated vegetable shortening
[box type="shadow"]
Love baking but don't now the best way to make your favorite recipes animal-free? Check out this vegan baking post for a beginners guide on how to veganize your baking!
[/box]
Natural sweeteners
Cane sugar: Just make sure it's not processed with bone-char.
Sucanat: Whole cane sugar that retains the molasses content, so it's essentially unprocessed brown sugar.
Un-sulphured molasses: Since most brown sugar isn't vegan, you can mix molasses with your bone-char free cane sugar to make homemade brown sugar. Fresh brown sugar is superior to store bought anyway!
Maple syrup: This is an excellent alternative to any recipe that calls for honey. You can use agave nectar if you'd like but I prefer something a bit more natural.
Brown rice syrup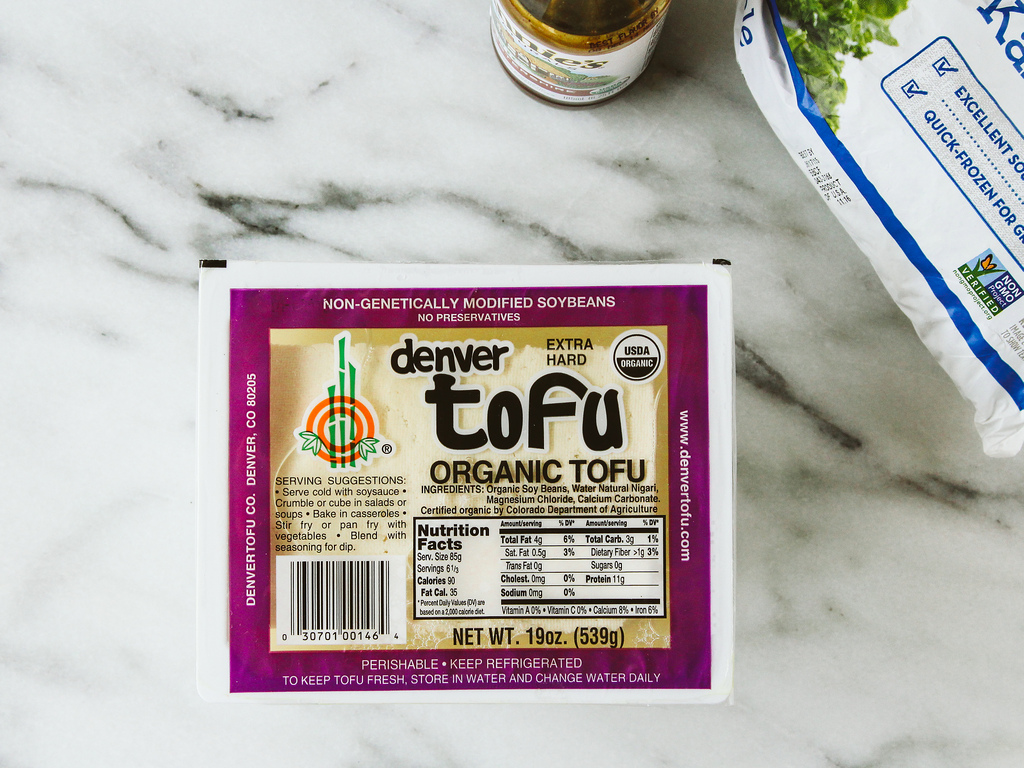 Soy
Tofu: Water-packed firm or extra firm tofu is best for cooking, while the soft silken variety (in the aseptic packaging) is best for baking.
Tempeh: Nutty, nutritious, and is excellent when smothered in bbq sauce, coated in your favorite nut meal, and roasted in the oven.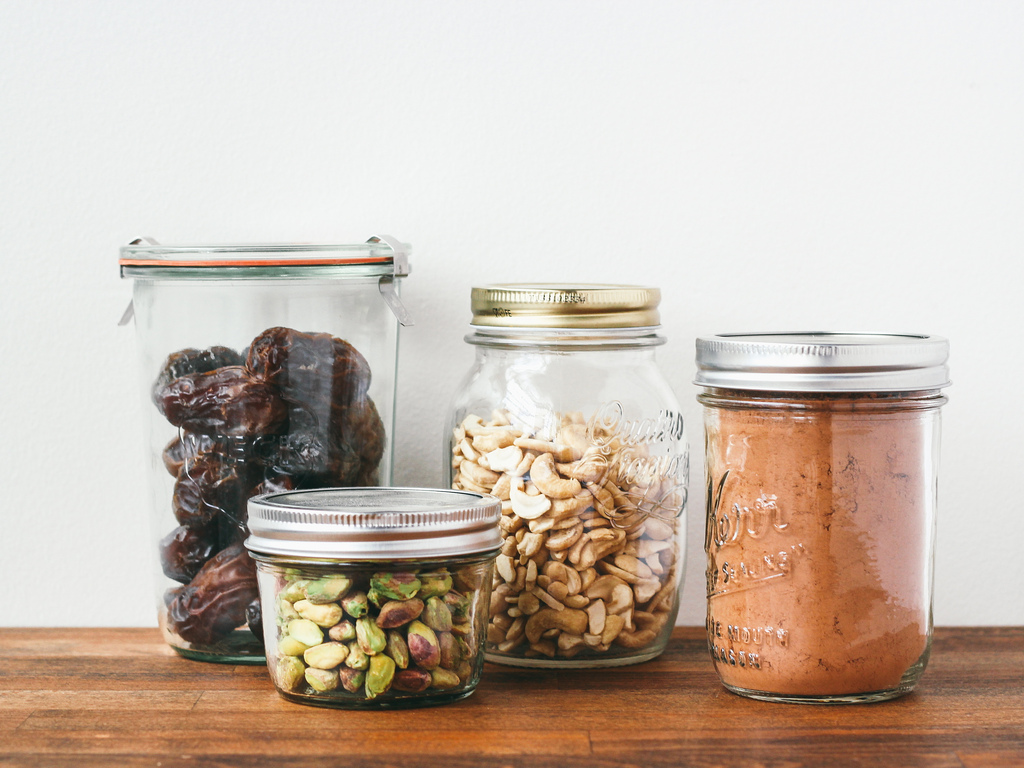 Raw nuts & seeds
Cashews: Soak cashews overnight and blend them with a bit of non-dairy milk to make a delicious cashew cream. For something a bit savory, add a small scoop of tahini, some nutritional yeast, and a pinch of sea salt. If you're in the mood for something sweet, throw in a few pitted medjool dates.
Almonds
Walnuts
Pistachios
Flax seeds: I used ground flax seeds to make my favorite egg substitute. Make sure they're ground as your body can't access the nutrients from whole flax seed.
Chia seeds: Great for making egg substitutes and thickening pudding, jams, etc.
Hemp hearts: I add these to granola and use them to top oatmeal (a tablespoon goes a long way).
Almond meal
Healthy note: Ever seen a vegan recipe call for a flax egg and wonder, "what's that?" To make one flax egg, simply mix 1 tablespoon of flax meal with 3 tablespoons of water!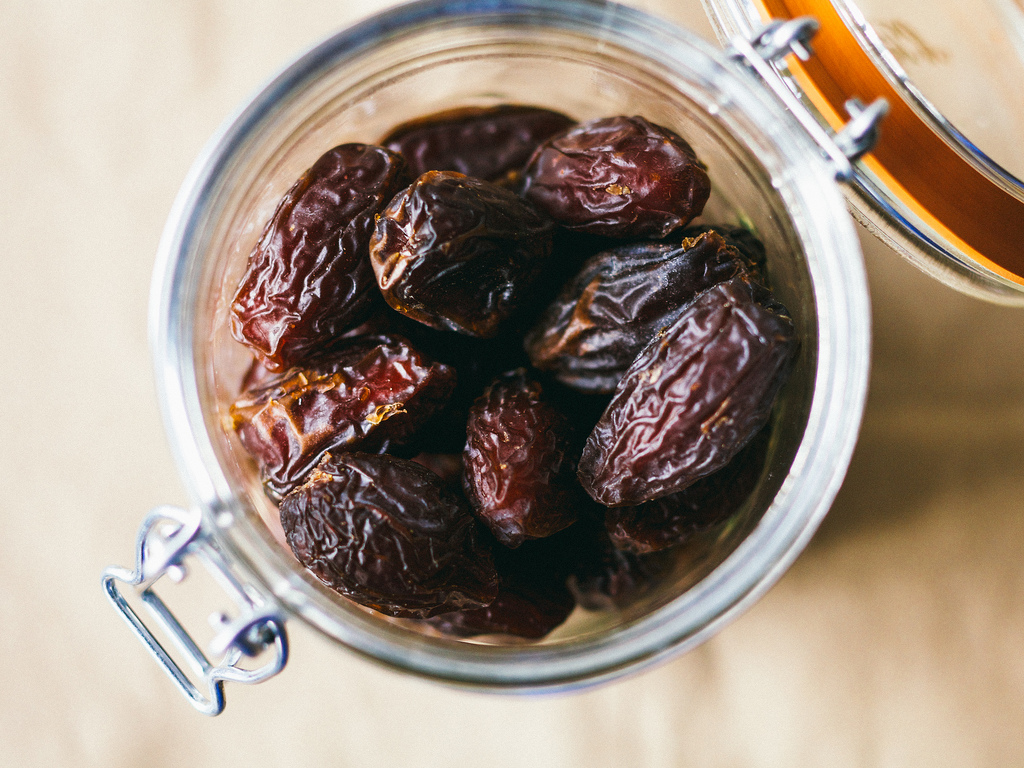 Fruits & vegetables 
Frozen fruit: I always stock my freezer with frozen cherries, blueberries, bananas, strawberries, etc. They're great to keep around when you want to throw together a smoothie, pie or even ice cream.
Medjool dates: Blending nuts and dates then mixing in cacao nibs and chopped dried fruit make for great raw energy options on the go. Dates can also be blended with a bit of water for a delicious date paste or syrup.
Raisins
Shredded unsweetened coconut: Be careful to buy the unsweetened variety and not the sugar-coated coconut used in traditional baking
Frozen kale or spinach: Just like frozen fruit, frozen kale or spinach are both great to have on hand to throw into smoothies.
Carbs
Pasta: I always keep a variety tucked away in the pantry (brown rice, whole grain, semolina, etc).
Buckwheat noodles
Corn tortillas
Rice noodles: Great for stir fries, ramen, pho, etc.
Whole grain bread: In my opinion, the seedier the better. Supermarkets typically stock a variety of vegan options.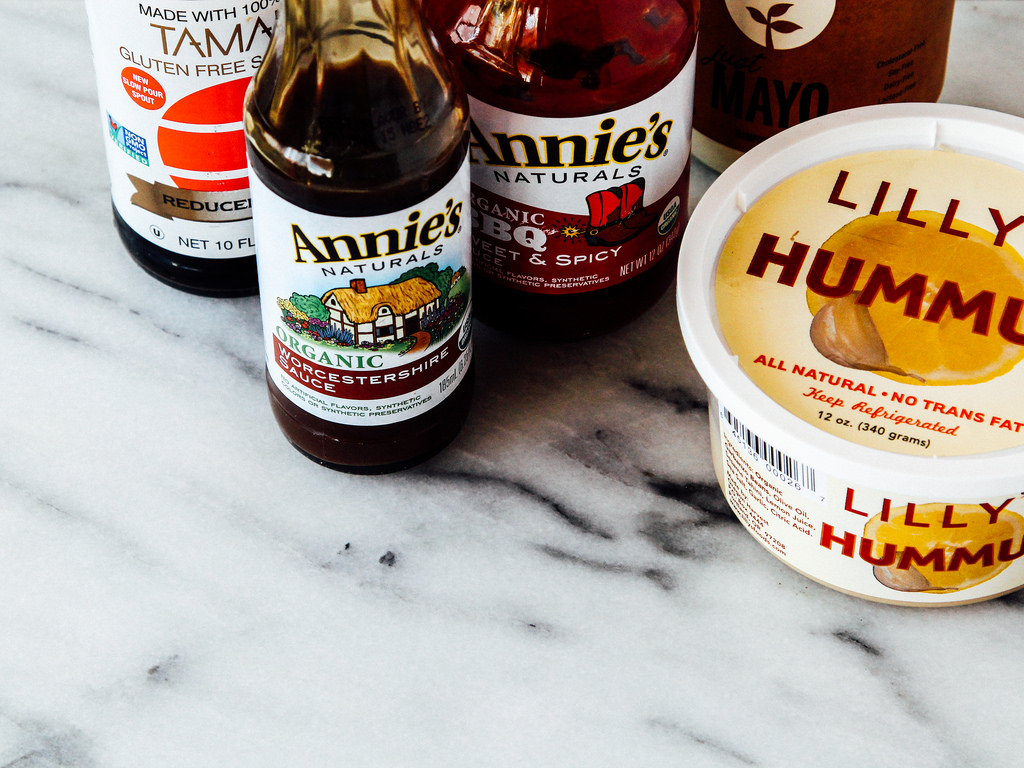 Sauces & pastes
Tahini: Tahini is sesame seed paste and is usually added to hummus, but it's also delicious when used to make salad dressing or even added to cookies.
Tamari: A gluten-free alternative to soy sauce.
Hummus
Barbecue sauce: One thing I always have in the fridge is a few different kinds of barbecue sauce. It's delicious over veggie burgers, as a marinade for tempeh or tofu or tossed with sweet potatoes before roasting.
Worcestershire sauce: Most sauces aren't vegan, but Annie's make a tasty sauce that's made sans anchovies
Salsa
Hot sauce
Curry paste: Lately, I add curry paste to everything. Mix it with vegan mayo and slather it on a sandwich, add it to a tofu scramble or use it to add a bit of kick to sautéed vegetables.
Tomato sauce
Tomato paste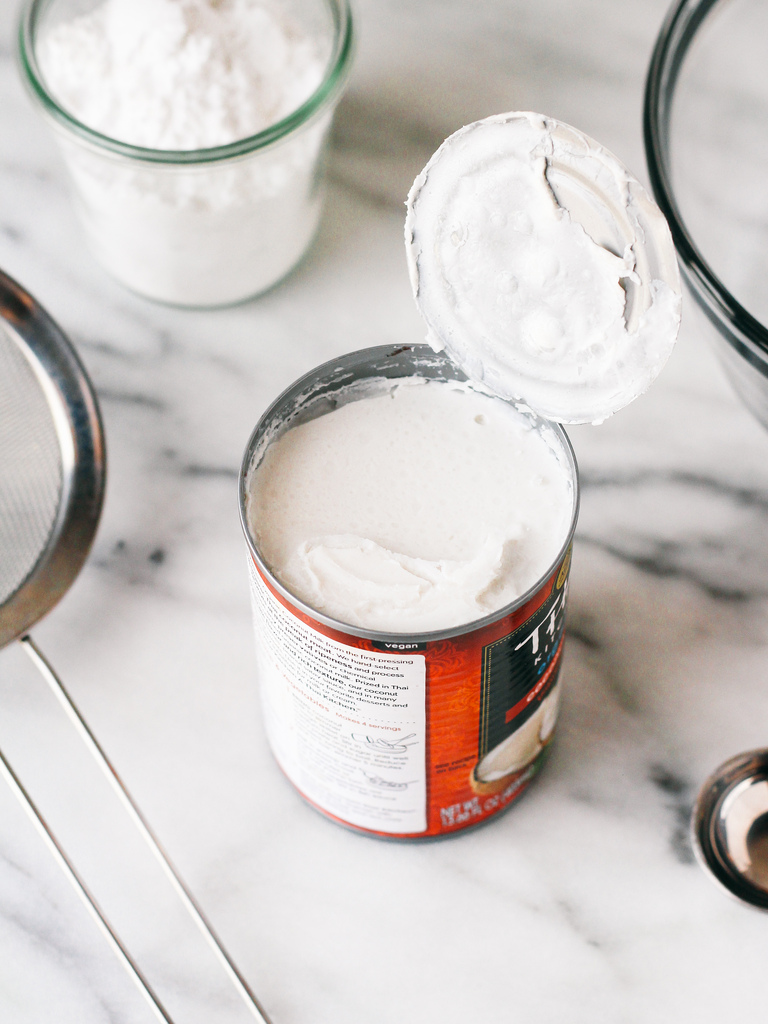 Non-dairy milk
Almond milk: My favorite non-dairy milk, plus it comes in a variety of flavors (unsweetened vanilla, toasted coconut, etc).
Soy milk: The best non-dairy milk for baking because of it's high protein content.
Full-fat coconut milk: I always have at least a few cans of this sitting in my fridge. It makes excellent dairy-free ice cream and the thick white layer of cream on top can be used to make the most delicious coconut whipped topping.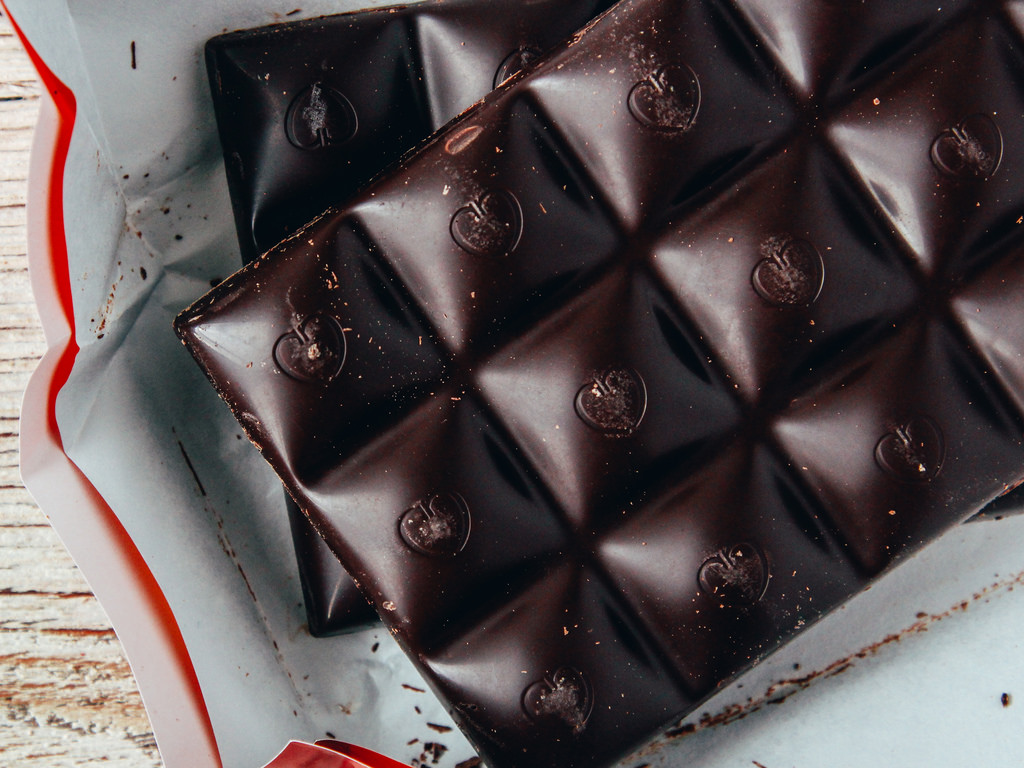 Miscellaneous extras
Nutritional yeast: This can be added to cashew cream to make a tangy cheese sauce. It's also delicious stirred into soup and pasta sauce, or sprinkled over a salad.
Cacao powder
Cacao nibs: Nature's raw version of chocolate chips. I use them in raw desserts, scones, granola, etc.
High-quality dark chocolate: Most dark chocolate is made without dairy.
Bouillon cubes: I prefer these to broth because they take up less space and are quite a bit cheaper.
Apple cider vinegar: Can be used to make dairy-free buttermilk, pickle vegetables in a pinch, etc.
Jam: Choose a jam that doesn't contain any added sugar, in the event it's made with sugar that's processed with bone char. You could even get adventurous and make your own homemade jam!
Now that you're pantry is stocked, you're ready to get explore a world of clean, 
plant-based cooking
!
What are your favorite vegan pantry staples?