When I travel, I always try to visit gardens and plant nurseries. Recently on a trip to Sweden, a friend recommended a visit to Slottsträdgården Ulriksdal. Set on a beautiful property with forests, rolling meadows, little creeks and even a large château, this charming nursery provides no shortage of inspiration for your own space. Join us for a virtual tour of this garden-lover's paradise!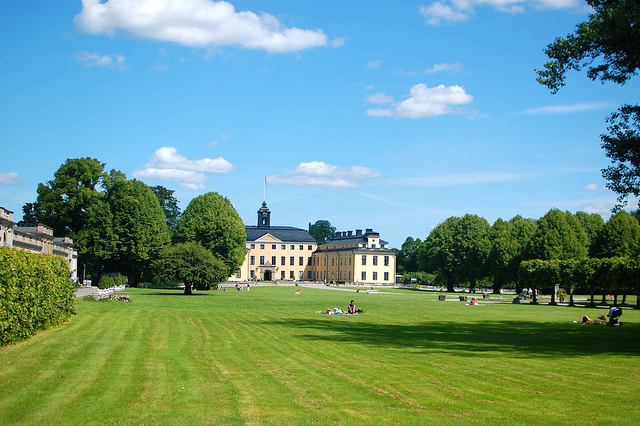 The displays of plants alone will offer endless ideas for your own garden, whether it's a color combination, a texture story or a seasonal plant pairing that you'd never thought about before! You'll wander through the beautiful grounds of the château to get there and through a bit of forest as well. Both offering their own inspiration for your home garden.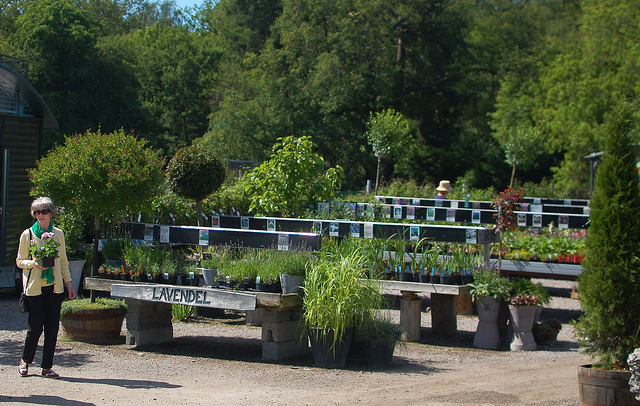 At the entrance are herbs, perennials and shrubs. Here, herbs and grasses are displayed alongside topiaries in modern cement planters. The gray stone creates a nice contemporary look for these favorite greens. If your tastes lean more modern, it can be a challenge to create a fresh twist on traditional gardening, so containers like these are always a welcome find.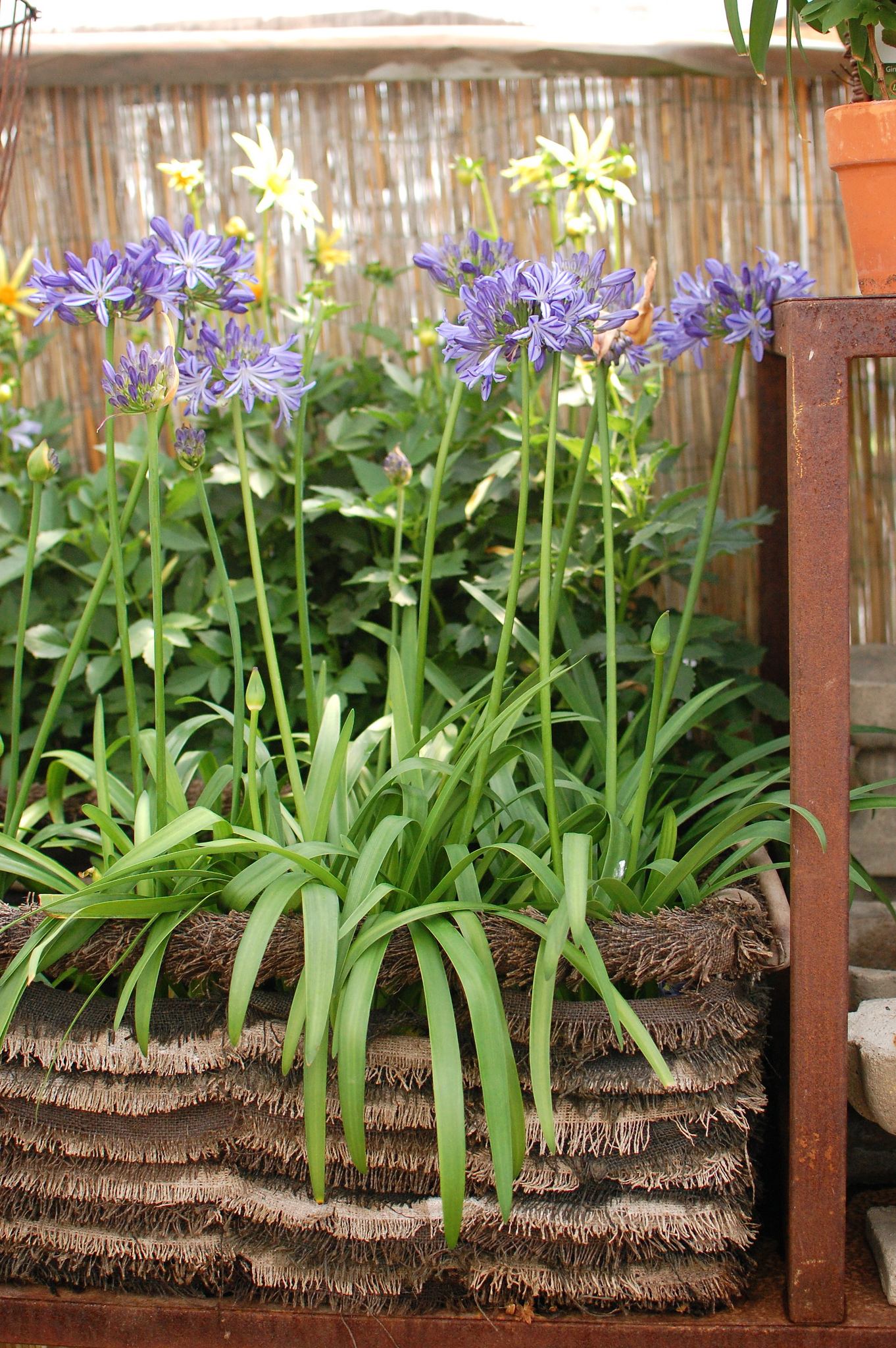 Agapanthus looks charming in this raffia planter. Consider this idea for a pebbled patio, a deck or a balcony. They've paired it with creamy white dahlias, which make a lovely color story! Agapanthus blooms for so long, providing a great option for after your spring color has faded.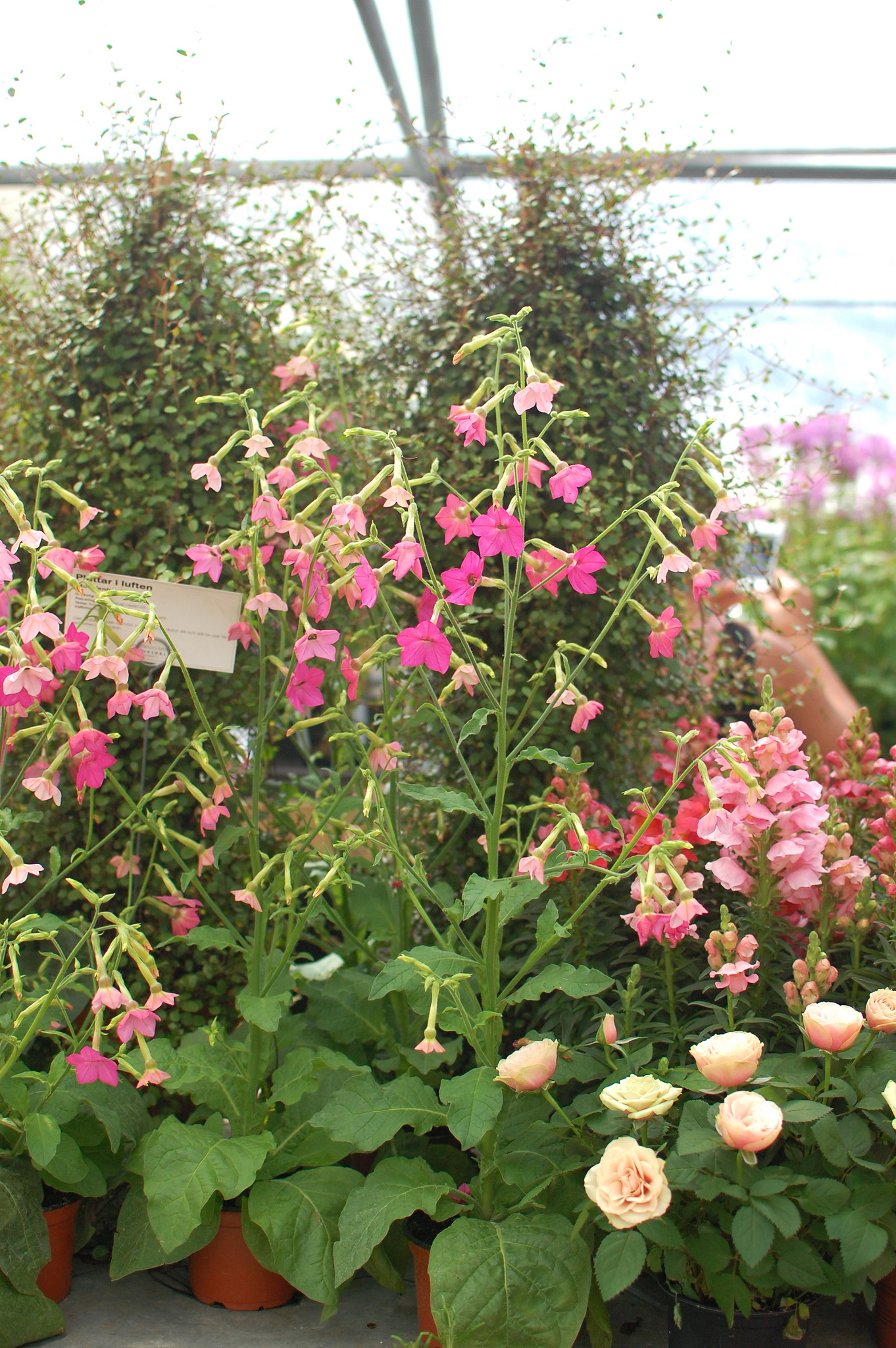 If you favor a sweet, more feminine look, this display might inspire you! Create a pink planting with nicotiana, baby tears, snapdragons and roses. These would be super sweet in a container garden.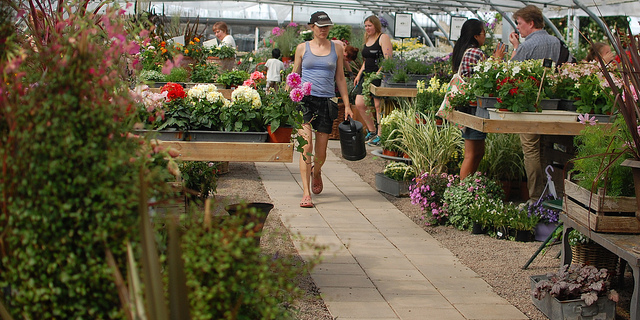 There are several indoor sections devoted to annuals, house plants and a not-to-miss citrus section with incredible lemon and orange trees in gorgeous weathered ceramic pots.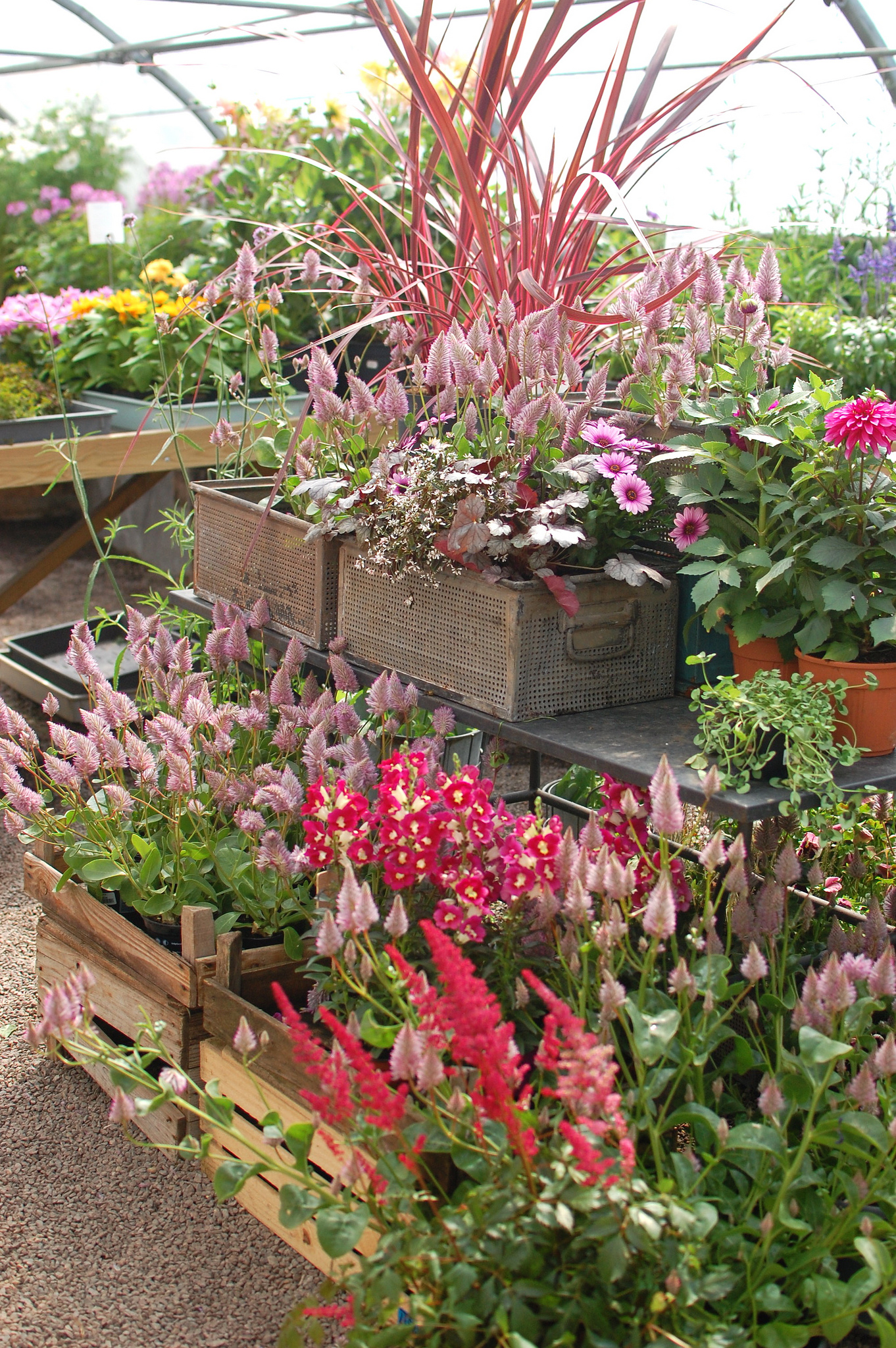 The tool and container section is crazy good! Choose from a selection of galvanized metal,  dip-dyed baskets, Italian terra cotta or cement. The array of sizes and finishes seems endless. You could incorporate containers into sections of your garden to define the spaces. Perhaps it's at the center of an herb and veggie potager or containers to define a garden eating area.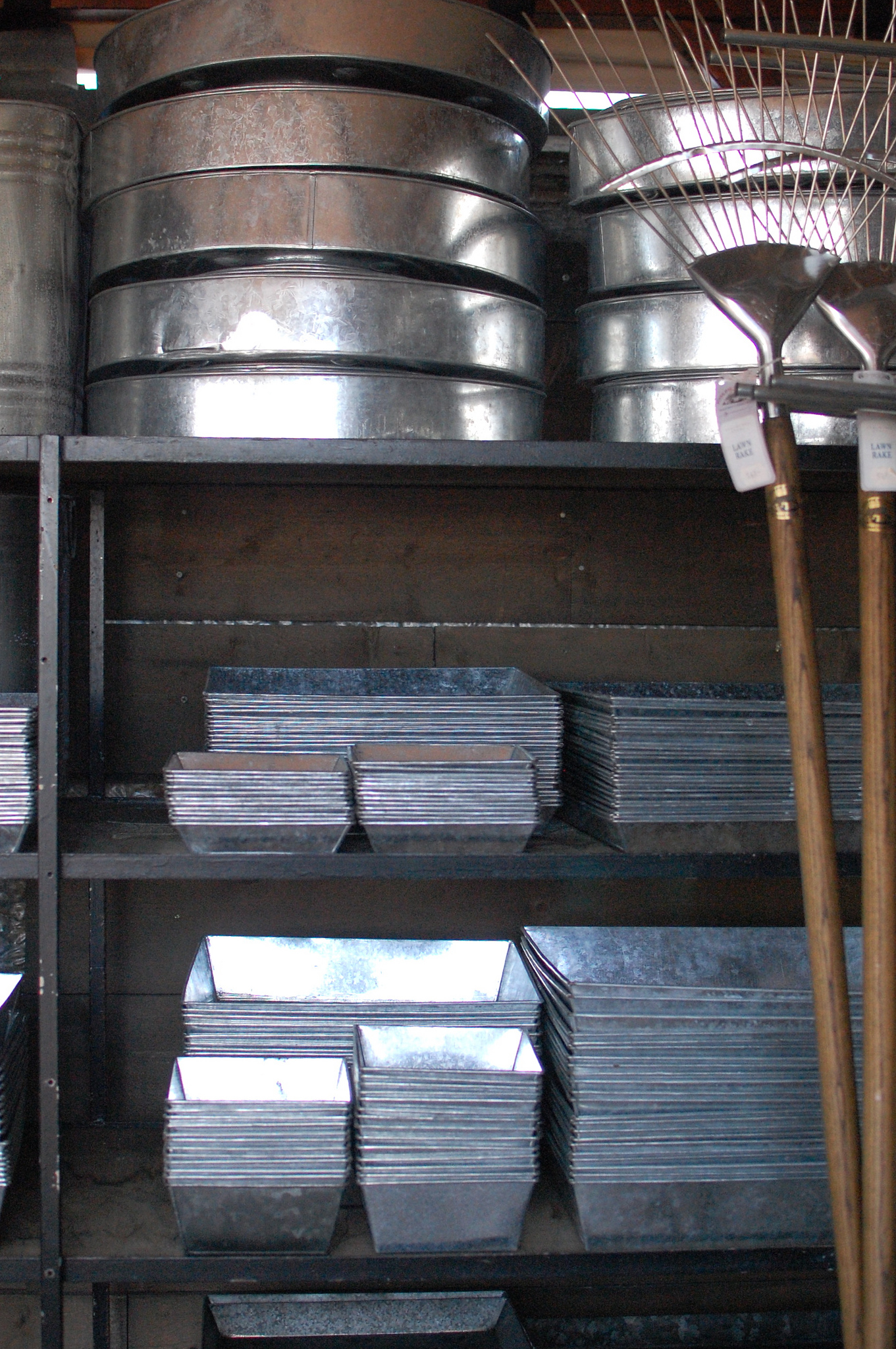 The container garden possibilities are limitless with all these choices! These dipped baskets would be charming with geranium, grasses or herbs on a deck or balcony. They'd also be lovely in a kitchen with herbs. Remember any container can work for plantings or flower arrangements. Just add a liner and make sure there is drainage. You can purchase plastic liners from floral and garden suppliers or just re-use plastic pots from the nursery.
[box type="shadow"]
For more container garden tips, check out our FREE PDF eGuide Success With Container Gardening.
[/box]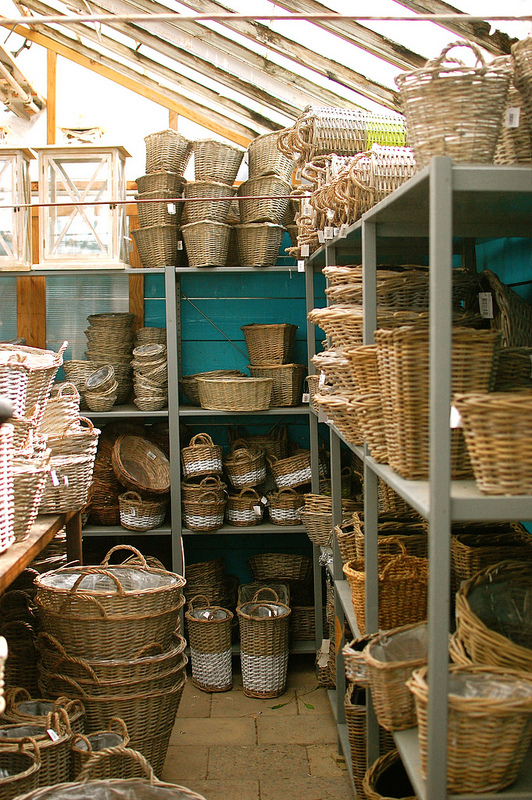 Create a Mediterranean look for your garden with charming geraniums, herbs, grasses and salvia.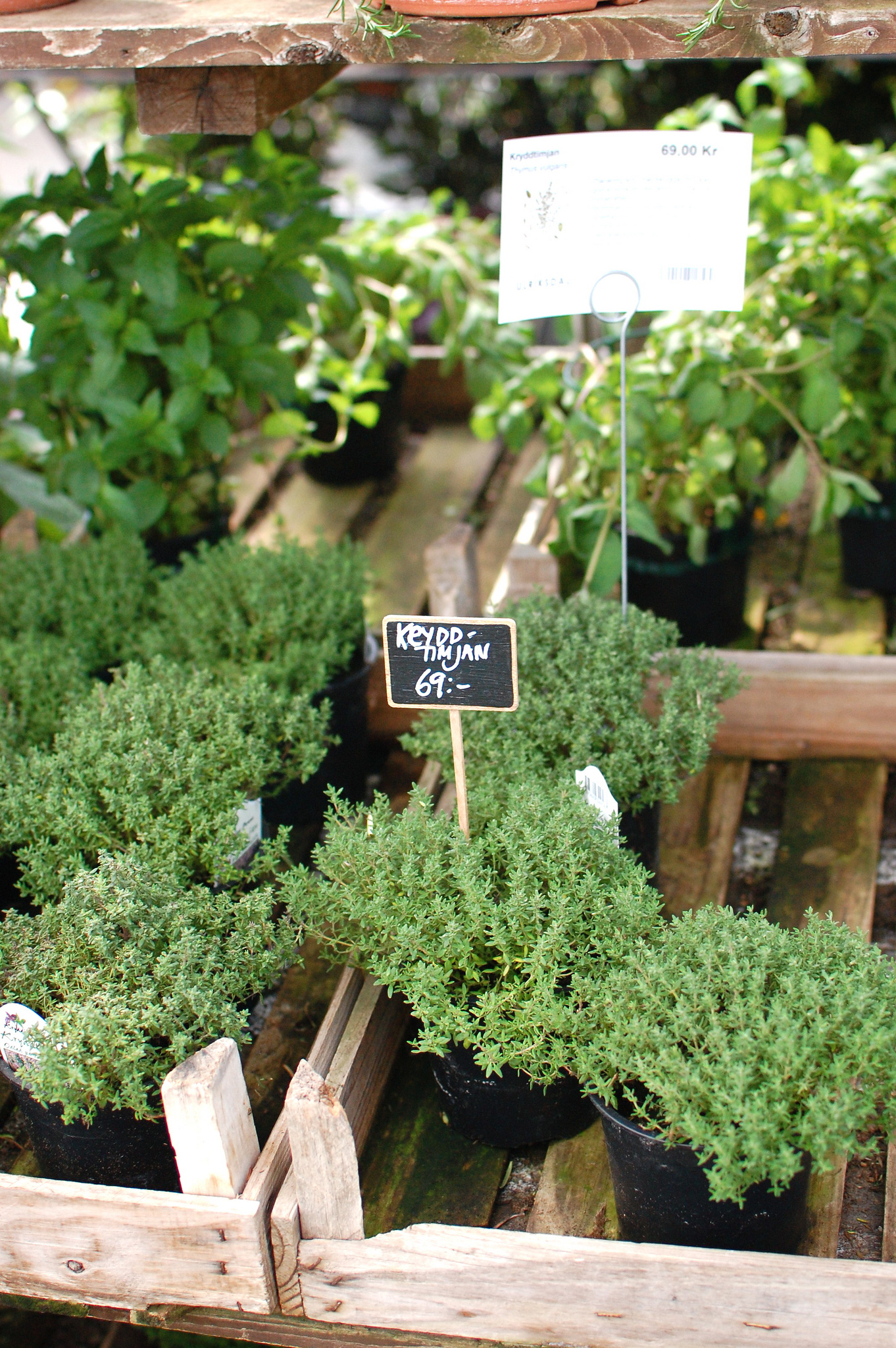 At the end of it all is a delicious cafe with fresh salads and sandwiches and drinks and inventive veggie dishes. The deep red and lavender makes a gorgeous summertime color combination after the spring blooms have faded.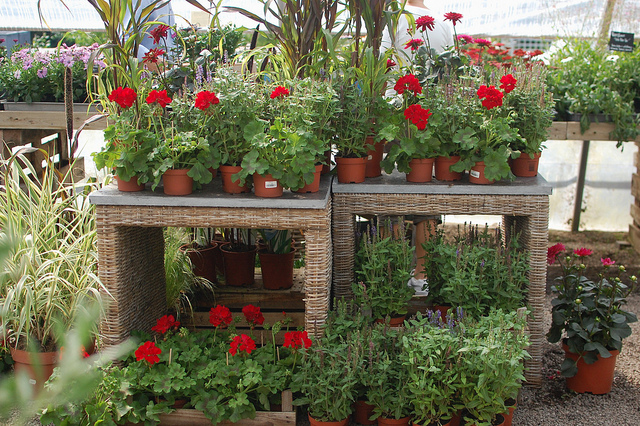 If you ever find yourself near Stockholm, be sure to stop by this inspiring garden nursery!
[box type="shadow"]
Like what you've read?
Subscribe to the Bluprint blog today to have more gardening inspiration, tips and tutorials delivered to your inbox.

Subscribe to the Gardening Blog >>

You might also enjoy our post on inspiring gardens around the world.

[/box]
What's the most inspiring nursery you've toured?