Do you need a reason to stay inside and sew today? We can help with that! Here are some very believable excuses to leave your family and friends to their own devices while you retreat to your sewing room.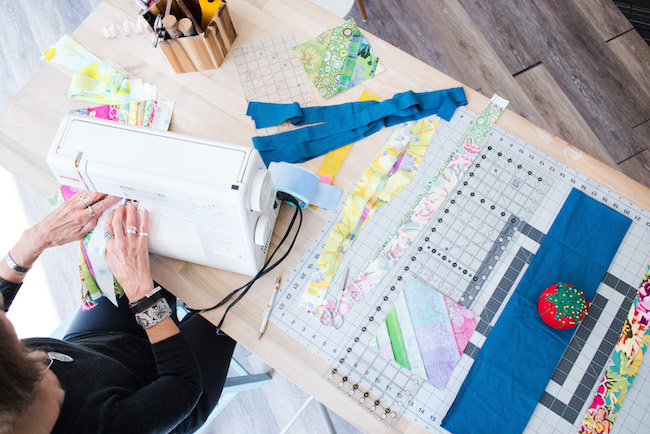 1. You really don't want to brave the weather.
Thank Mother Nature for this excuse! Take the grown-up version of a snow day and stay in all day and sew. You've been waiting for this excuse, so take advantage. While the weather outside may be frightful, you can spend a delightful day stitching in your warm cozy sewing space.
If it's not chilly where you live, don't let that stop you. Rain, extreme heat, humidity — they're all valid reasons to stay in the great indoors.
2. Your fabric stash is taking over.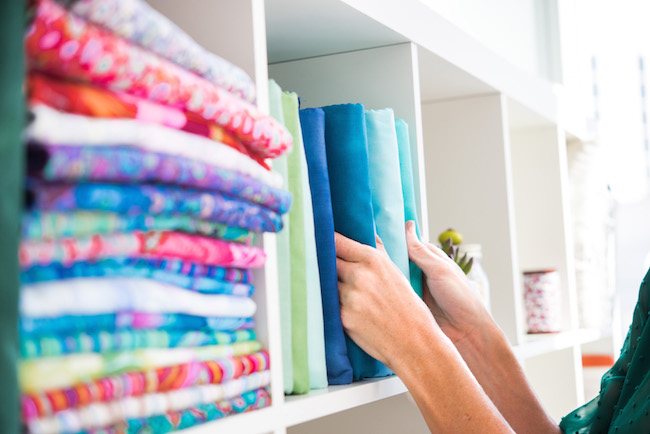 Consider it a safety issue — your fabric stash is threatening to topple over and cover you in an avalanche of knits, denim, cotton, fleece and wool. Don't let that happen! Forget all other responsibilities and keep your home safe with a day in, making a dent in that fabric mountain.
3. Your household chores will be there tomorrow.
Why do today what can be done tomorrow? Or, more poignantly, why clean the house when you could sew instead? That sink full of dishes will be there later. Someone else in your house can do the laundry. You can order groceries online. But there's no time like the present so stay in and do some sewing.
4. Catching up with a friend? Make it a sew day.
When one of your best friends calls noting you haven't seen each other in ages, instead of meeting for dinner or drinks, make it a sewing day! Invite her over to your place, get some delicious treats, some good coffee or tea, a stack of magazines and settle in your sewing area. What could be better than catching up with a good friend and sewing at the same time?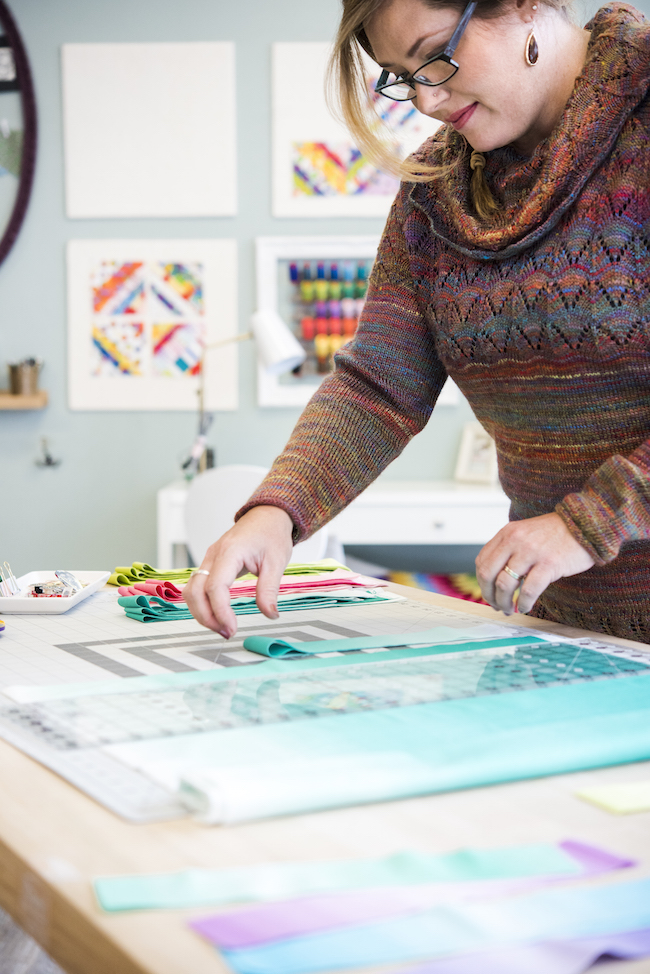 5. Your new fabric is just begging to be used.
New fabric is always a thrill, and it doesn't do you any good just sitting there in your fabric stash. Put that fabric to use right away — stay in and sew it up! Another bonus? You don't have to find a spot in the stash for the new yardage.
6. You can binge watch and sew.
Has there ever been a more perfect combo than movie streaming or TV binge watching plus sewing?Close the door, turn on the TV and "watch" your favorite movie or addictive TV show — even if that means "watching" with your ears and taking a periodic glance at the screen (you can rewind to see that fabulous bit of costuming). Such a great way to stay up-to-date on popular shows, trendy news and current events — while working on a sewing project!
7. You've got the house to yourself.
A silent house is music to the ears of those of us who want some uninterrupted sewing time. Maybe the kids are busy at a basketball tournament, or the significant other is away on a business trip, or you just have a few brief hours home alone before life's obligations kick back in. Dash to your sewing space and settle in for some concentrated sewing time — you'll be surprised what you can get done when you focus on using that precious time.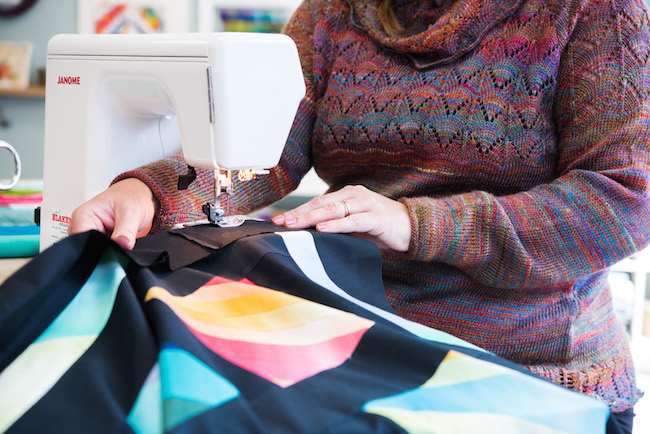 8. You just have to start that new pattern.
Have you succumbed to the siren song of a newly released pattern? Perhaps you just got a big envelope with new patterns or read a blog post detailing a super cute project and thought, "I need to make that right now." Stay in and get going on that new pattern — everything else can wait.
9. Gift-giving season is approaching.
When you think about it, gift-giving season is always approaching, whether it's wedding season, the holiday season or someone's birthday. Get ahead of your gift list and start stitching some of those outfits or accessories. When you think of it that way, staying in your studio is actually really good planning — and might save you from some hectic last minute sewing or shopping.