St. Patrick's Day is filled with so much fun at my house! With green food, shamrocks popping up and leprechaun sightings everywhere! If our recent four-leaf clover quilt block left you wanting more ideas, take a look at these luscious green holiday-inspired quilting patterns and whip one up just in time for the arrival of the little guys dressed in green!
These St. Patrick's Day quilts will have you seeing green!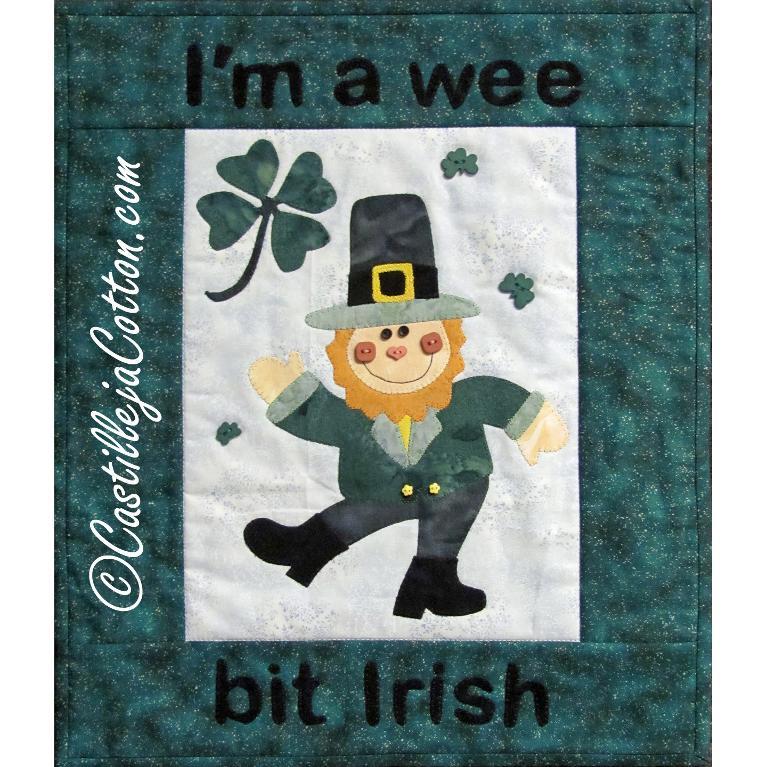 Photo via Bluprint member Castilleja Cotton
Irish Jig
Everyone is looking for this darling on March 17th, and you have already found him dancing a jig on a 15″ x 18″ wall hanging. With some simple fusing and easy piecing you can embellish the quilt with some fun buttons or other embellishments to put a zing in his step.
Photo via Bluprint member Patrick Lose Studios
Rockin' Shamrocks
This pattern is a cute 12″ square with easy piecing and fusing that puts it all together for a cute wall hanging or table centerpiece. And to really kick off the day of magic, the maker includes a couple of great recipes! These small quilts are perfect for practicing your free motion quilting on or using your fancy threads that you are often hesitant to pull out. When the project is not huge, it allows you more freedom to try new methods.
Photo via Bluprint member Sher's Creative Space
Mini quilt
This quilt also measures 12″ square and uses fusible shapes to create an adorable leprechaun hat. And not only that, if you don't want the month on your quilt, the pattern supplies extra shamrock shapes to use. With this quilt you can experiment with different prints of green to get a combination that pleases you.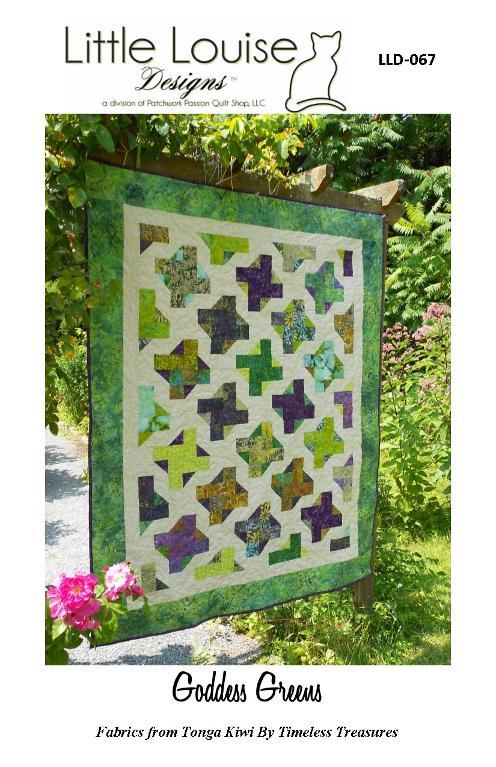 Photo via Bluprint member Jude Spero
Goddess Greens
Green is the theme with this fun bed quilt that gives measurements and instructions for crib to king sized quilt! With a repeating pieced block and green fabric, this quilt is a March treasure!
Photo via Bluprint member Pure Joy Patterns
Irish Blessings
Celebrate your Irish heritage or those of Ireland! This table runner can be substituted for a bed runner as well. Using only the shamrock and Irish Chain block, it goes together quickly. Measuring 19″ x 72″ it can be easily adapted to any size by simply adding or removing blocks.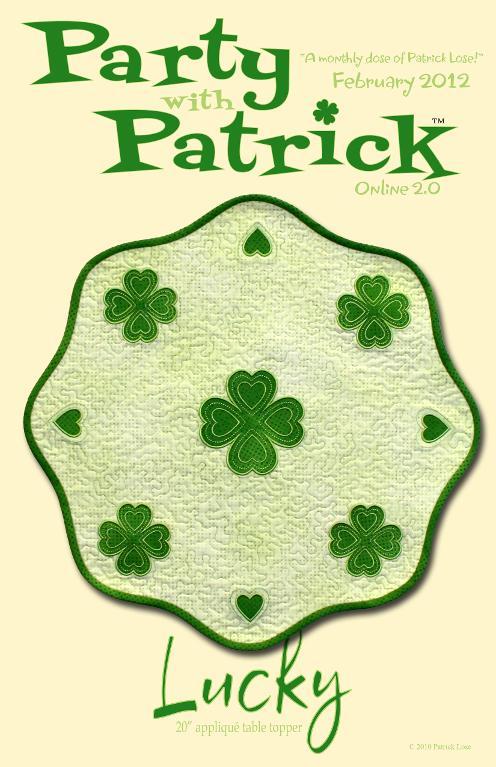 Photo via Bluprint member Patrick Lose Studios
Lucky Table Topper
This 20″ table topper shouts the love of the Irish! It has a fun scalloped edge and links for the free embroidery designs are provided as well. A perfect gift for a St. Paddy's party!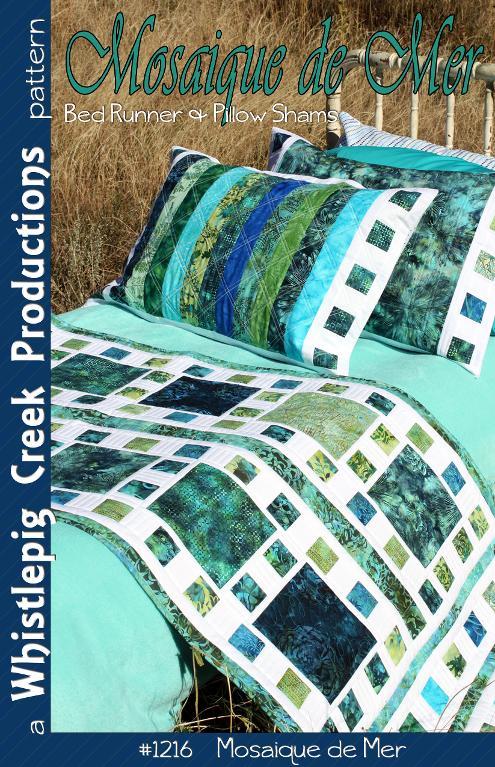 Photo via Bluprint member Whistlepig Creek Productions
Mosaique de Mer
A bed runner in cool greens complete with matching pillow shams is a must have for March. Fat quarters and jelly rolls are perfect for this pattern. But it doesn't stop there, with the luck o' the Irish, the pattern includes a bonus pattern to turn the bed runner into a queen sized quilt. Leprechauns will be crawling onto your bed to get a snuggle!
FREE Guide: Genius Hacks Every Quilter Should Know
Download this FREE PDF guide to discover insider quilting tricks for making every project easy & efficient!Get My FREE Guide »