When you need a quilt in a hurry, there's no time to waste with cutting and piecing tiny bits of fabric. But you can still create something stunning without too many extra steps. Just let the squares do the talking!
These free square quilt patterns showcase your favorite fabrics and will be ready to quilt in no time.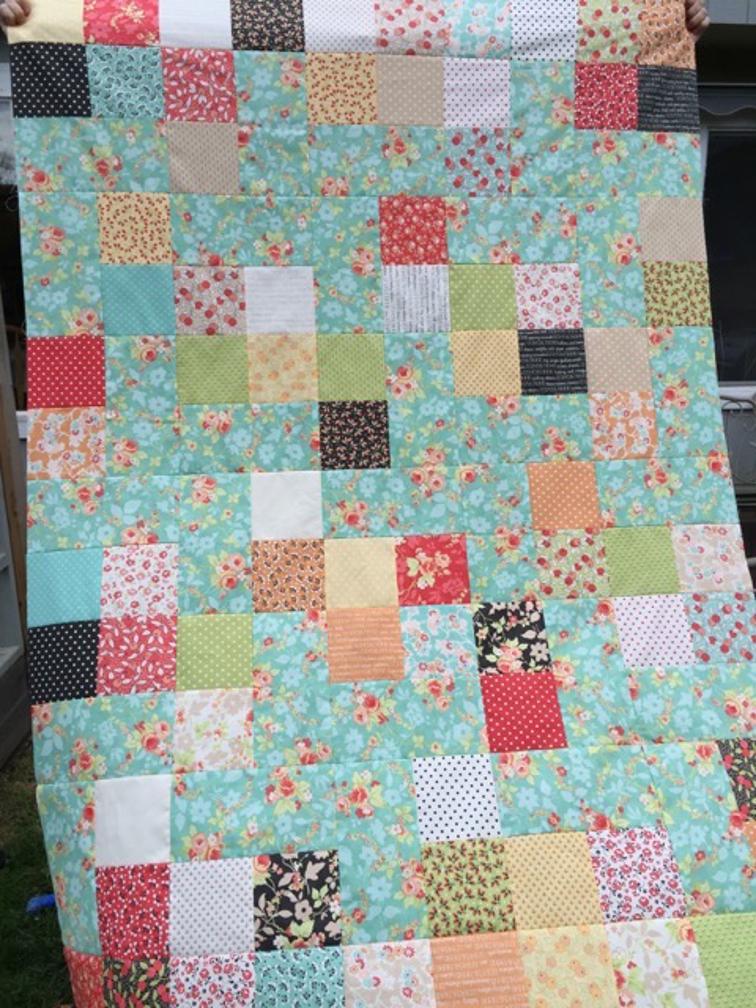 Photo via Craftsy member Heather Spence Designs
1. Sweet & Simple Pinwheel Quilt
Pinwheels make most of us think of half-square triangles, but there's more than one way to create the spinning design element. This quilt uses squares, saving you lots of cutting time.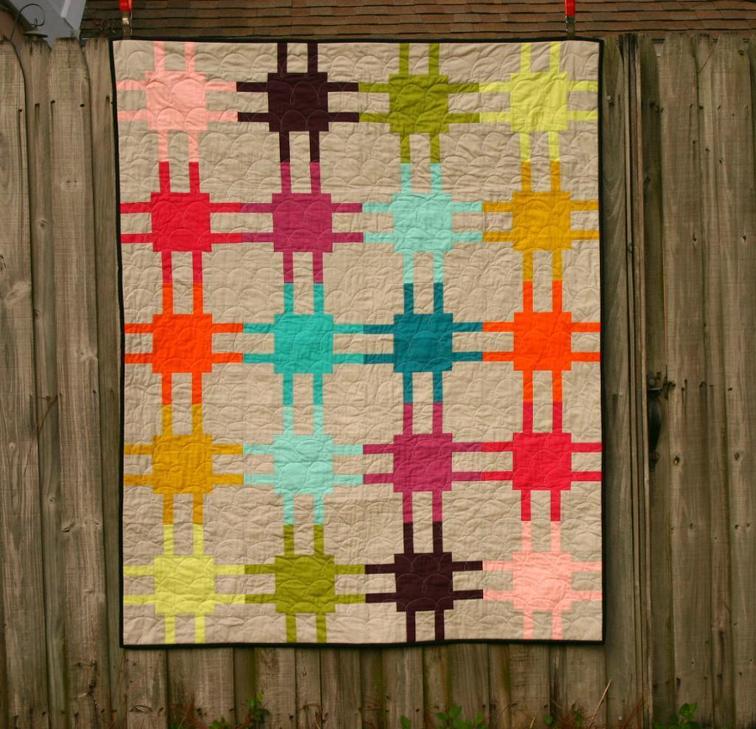 Photo via Craftsy instructor Elizabeth Dackson 
2. Mod Circuitry Quilt Pattern
Squares and strips come together in this modern — and speedy! — quilt top pattern. Whether you lean toward solids or prints, this pattern lets you showcase those fabrics you've been saving in your stash.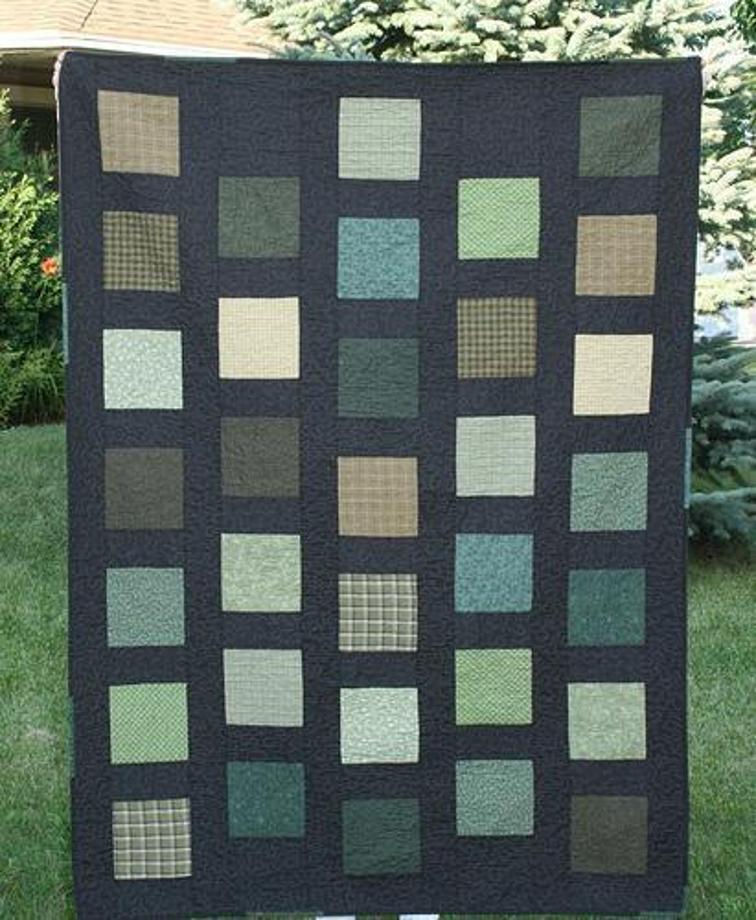 Photo via Craftsy instructor Amanda Jean Nyberg
3. Fair and Square
Here's a pattern that proves how much fabric choice can change a quilt. Click through to the pattern page to see even more color and fabric combinations.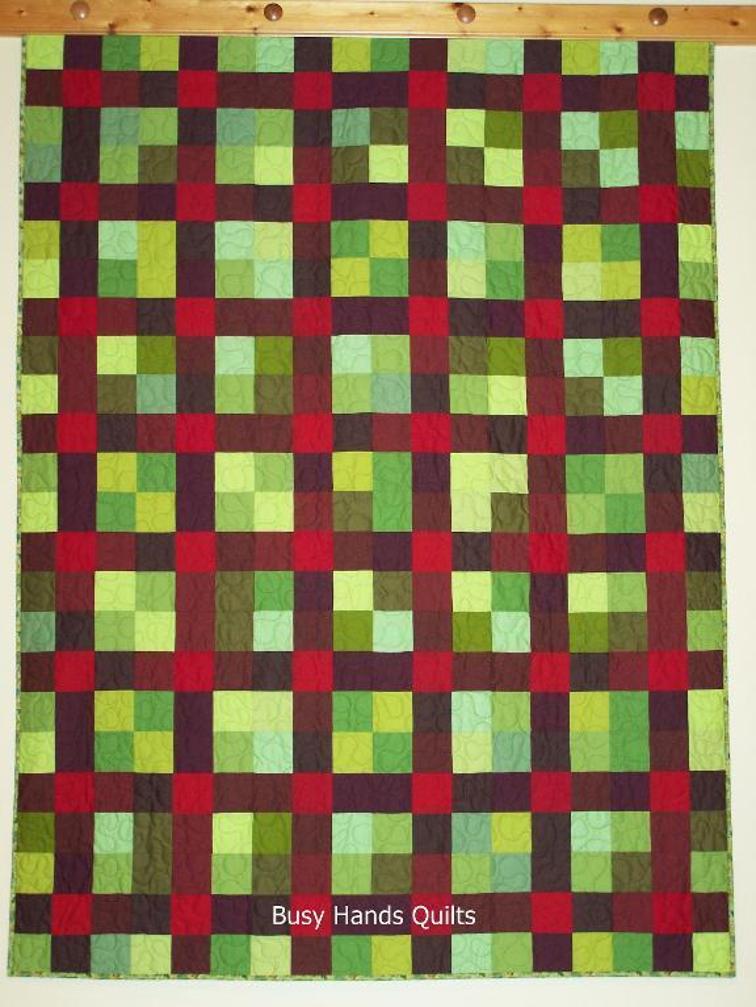 Photo via Craftsy member Busy Hands Quilts
4. 9-Patch Plaid Quilt Tutorial
It may seem like a lot of squares, but don't worry — you won't be cutting each one out individually. This lap-size quilt pattern uses the nine-patch method to help you create more blocks faster and create the plaid design.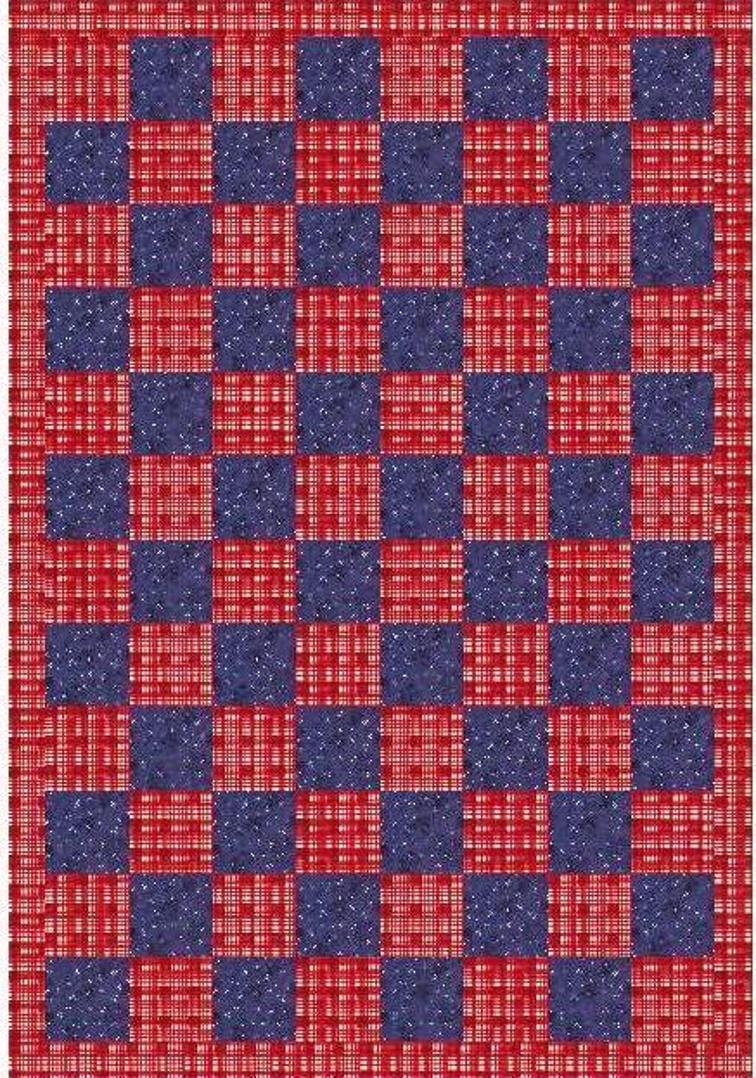 Photo via Craftsy member Julee's Thread and Needle
5. Go Together Throw Quilt
This quilt's name comes from the fact that it can "go together" so quickly! The designer uses this pattern as her go-to design for charity quilts, since the chain piecing makes it a cinch.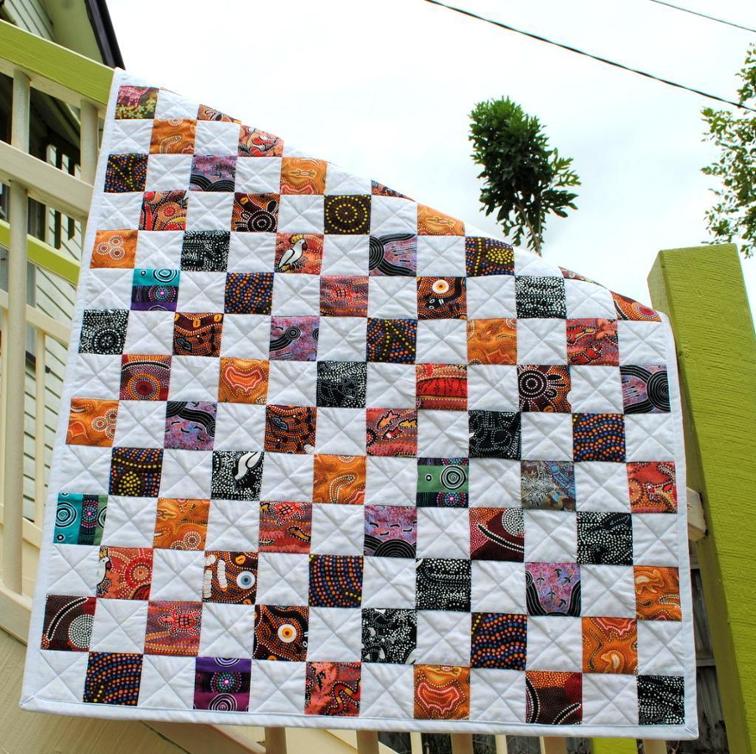 Photo via Craftsy member Blue Jacaranda
6. Simply Squares Baby Quilt
The right fabrics and the right quilt design can turn this very simple baby quilt into something really striking. Make larger or smaller by adding more or taking away squares.
Photo via Craftsy instructor Amanda Jean Nyberg
7. Just Four Fun
Turn eight coordinating Fat Eighths into this playful square quilt! With a contrasting background fabric, the small squares will stand out.