Spring is coming and that means it's time to get your wardrobe up to speed. When we make our own clothing, we look to fashion trends for spring sewing inspiration and ideas. Sometimes it's harder to find sewing resources that keep up to date with current fashion. This collection of sewing patterns and tutorials inspired by fashion trends for spring should help you impress even your most stylish friends.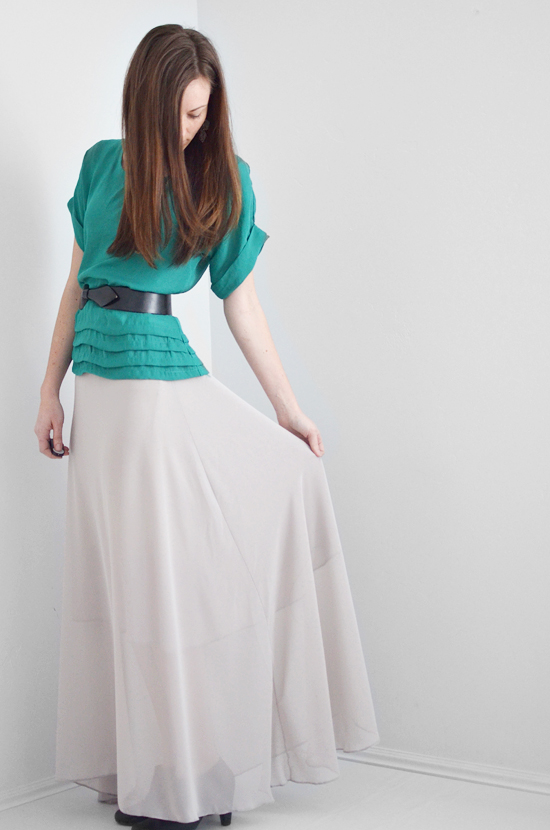 Photo via Melissa Esplin
Look no further than this season's fashion trends to inspire your own spring sewing projects!

Photo via Elle Apparel
The trend: midi/tea length
I am absolutely in love with tea length or midi skirts and dresses. It's all about how you wear it. Pairing this length with heels is your best bet if you are worried about looking "too granny," but I would even dare to wear flats. This dress is by Leanne Barlow of Elle Apparel and she shares her tutorial for the Day Date Dress on her blog. This dress really updates the length with a modern fit. Accessorize this look properly and you will turn heads without having to be revealing at all!
Photo via CraftFoxes 
The trend: skirts paired with knit tops or sweaters
I have been seeing a lot sweaters paired with simple circle skirts on the spring runway. You can re-create this look with this simple skirt sewing pattern. All you will need for this skirt is fabric for the length you want, I suggest right above the knee, some elastic for around your waist, and thread. Pair it with a simple sweater and a pair of pumps or flats and you'll be good to go.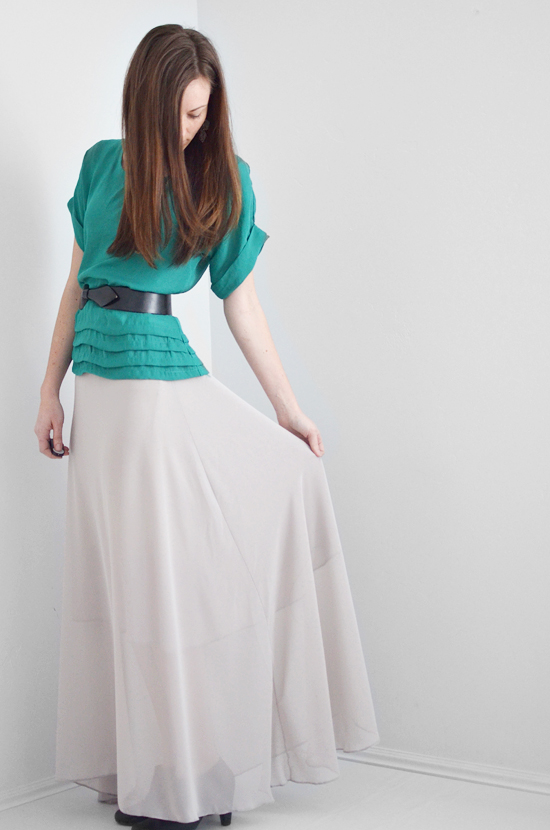 Photo via Melissa Esplin
The trend: maxis
We saw this trend start to pick up last year and this year it will be in full force. The maxi is a great option for spring and summer. They are super easy to make and even easier to wear! Many are making maxis that double as both a skirt and a dress. This gorgeous chiffon maxi skirt by Melissa Esplin will get you to the head of the pack with the maxi trend.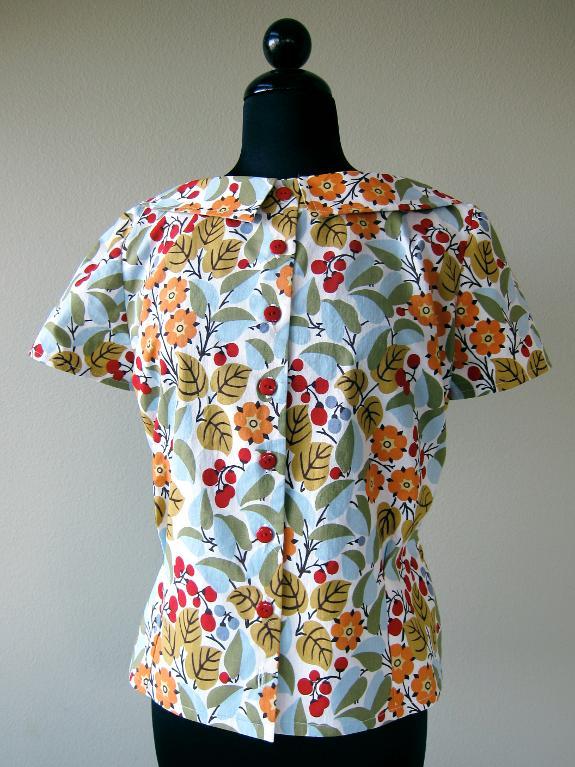 Photo via Craftsy member MissMarnie
The Trend: boxy tops and interesting necklines
Boxy tops and jackets are coming in full force this spring. Along with them are interesting necklines and collars. This year I am seeing a lot of mandarin collars, contrasting colors and even collarless tops. Craftsy member MissMarnie learned how to stitch up this boxy spring top, which comes with two options for collars, in Christine Haynes's Sassy Librarian Blouse class. She did an amazing job!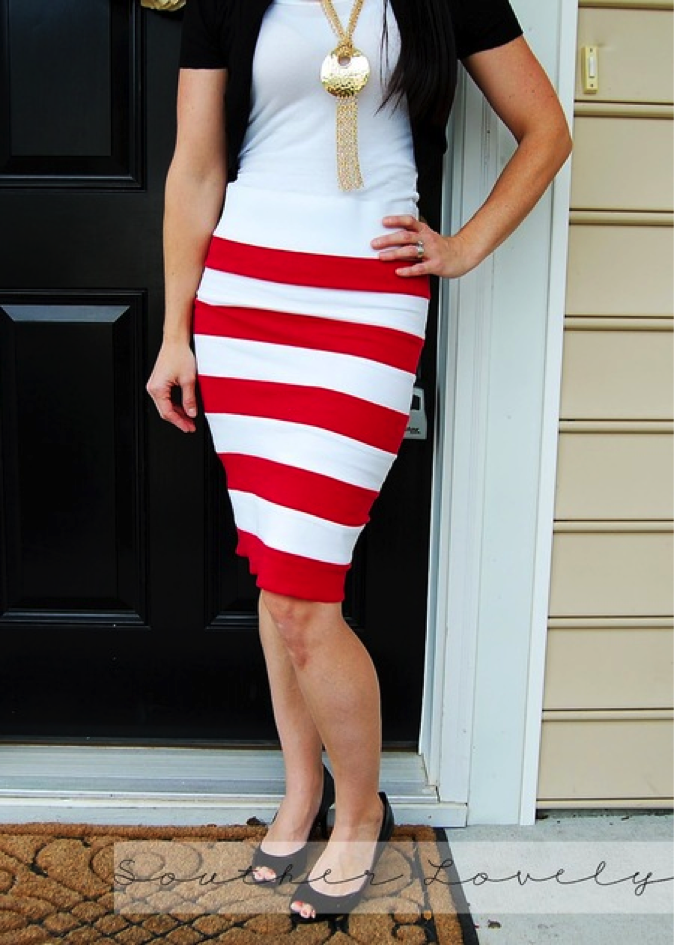 Photo via CraftFoxes
The trend: dresses, dresses and that's right dresses
I really love the fact that skirts and dresses are becoming more and more popular again. There are tons of dresses out there to choose from. We suggest this easy jersey knit dress. It is a great option if you are looking to get started sewing your own wardrobe. This tutorial will show you how to upcycle clothing and refashion them into a versatile dress.
Knit fabrics are perfect for spring and summer. Discover how easy working with knits can be in Sewing With Knits. You'll learn how to sew cute hooded sweatshirts, scoop-neck T-shirts, yoga pants, dresses and more at home with expert guidance from Meg McElwee.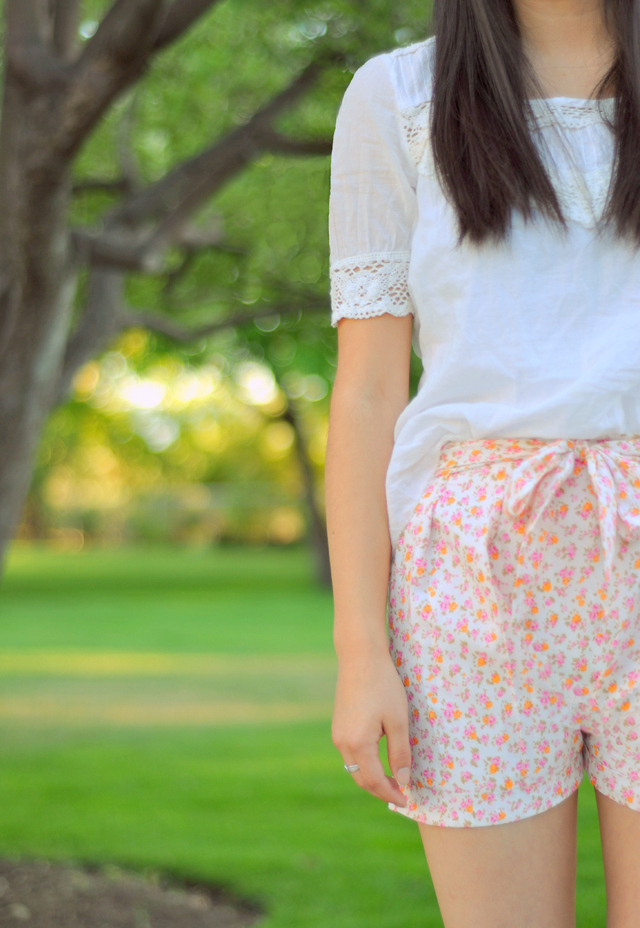 Photo via Cotton and Curls
The trend: fabric shorts
This year I am excited to use my favorite floral fabrics and make some pleated shorts. Roomy fabric shorts are so comfy and great for lounging but will also get up and go wherever you need them to. This pair is a high-waisted pleated short with a super cute bow by Liz over at Cotton and Curls. She shares her tutorial to make these on her blog. I know high-waisted shorts aren't for everyone; this is a more basic alternative with pockets. I love me some pockets!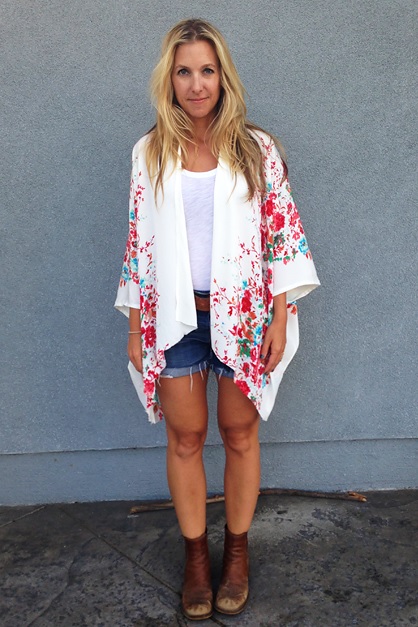 Photo via Kristin Eldridge
The trend: kimono cardigans
You will not believe how easy it is to make these gorgeous kimono cardigans. They are great for crisp spring days and will go from day to night very easily. You can use a number of different types of fabric but if you want to stay on trend I would go with a semi-sheer floral fabric. Kristin Eldridge shares the the tutorial on her website.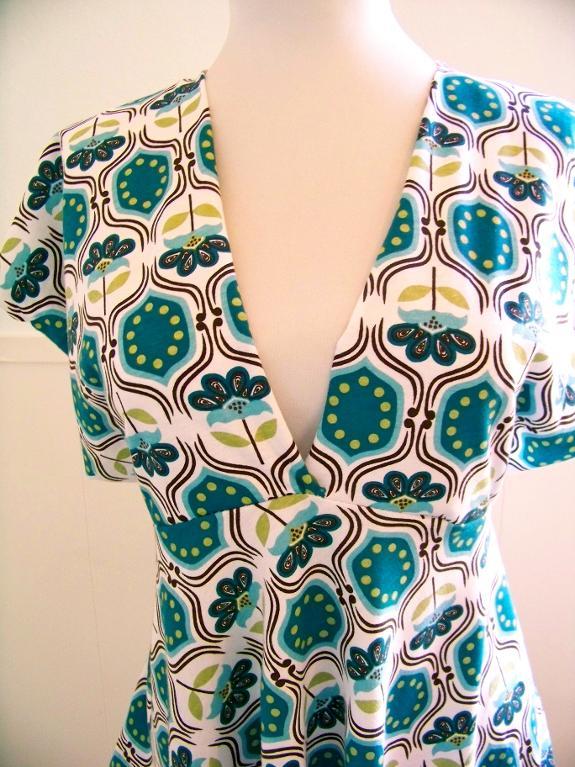 Spring Blouse pattern via Craftsy member CraftHabit
The trend: classic tops
For those not trying to blaze trail into the world of trendy fashions there's the classic flowy top option. The classic shape and flattering fit will make you feel great! You can't go wrong with this type of top. Designer CraftHabit shares the free pattern right here on Craftsy.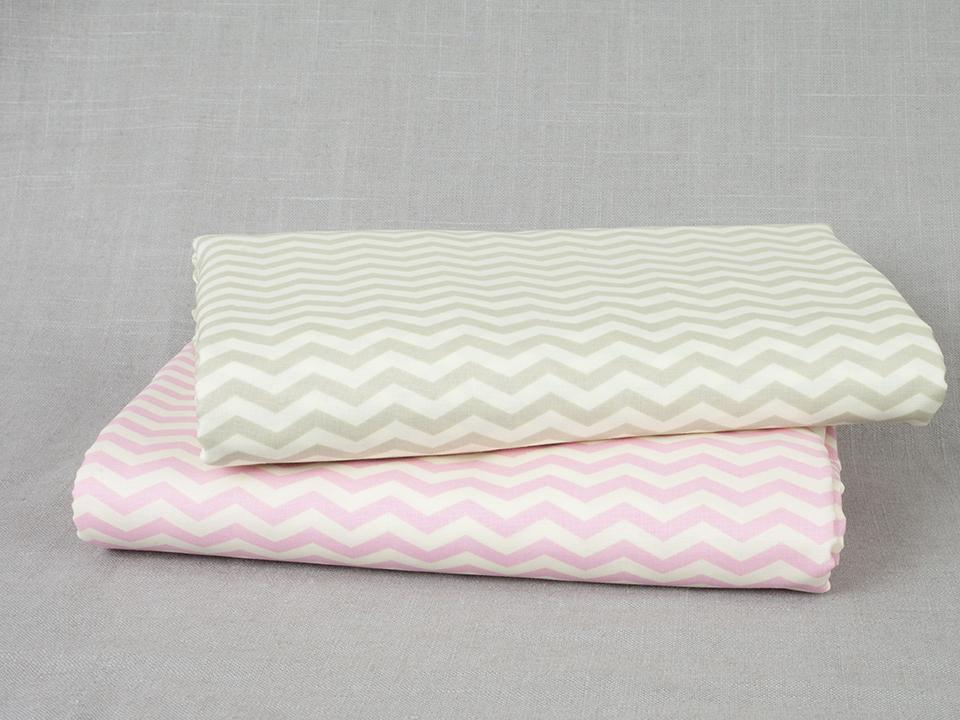 We're pretty lucky that many of the fashion trends for spring 2014 are sew-friendly. They are easy enough to make for almost anyone that can use a sewing machine but they offer room for creativity for more advanced seamstresses as well.
For picking fabric for your projects, I would recommend graphic and bold options and pastels are also trending. So something like Heather Bailey's Chevron (seen above) in either pink or green would be perfect for a dress or skirt.
Don't forget to upload photos of your finished projects so we can be jealous of your new spring wardrobe!
What are you planning to sew for the spring season?
About the author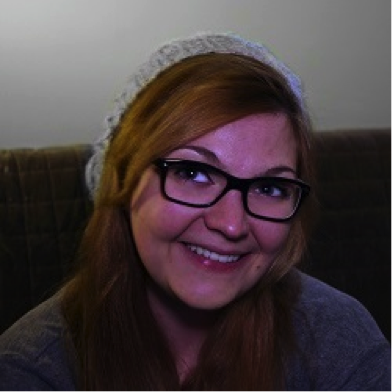 Jessica is a goofy free-spirited lover of all things handmade. She is a geek at heart and loves to knit and stitch in her free time. She also loves finding and talking to other hand makers that create beautiful things. She works with CraftFoxes.com and helps organize the marketplace, blog, and general crafty activities. Maybe one day she will fulfill her dream of starting her own blog, but for now you can visit her over at CraftFoxes or email her at jessica@craftfoxes.com.