April showers bring May flowers, and we couldn't be happier that spring is here! Have you noticed the spring quilt patterns and fresh fabrics popping up in the Craftsy community? Here are a few quilt patterns that will make you spring to life with their bright color palettes, flowery appliqué and fun paper-piecing!
Craftsy's Fabric Buyer's Pick of the Week
Looking to update your fabric collection with some spring colors? Check out our fabric buyer's Pick of the Week: the Kaffe Fasset Charm Pack. You'll find all the all lovely florals, pastels, brights and polka dots you could ever need for any of these fresh spring quilt patterns!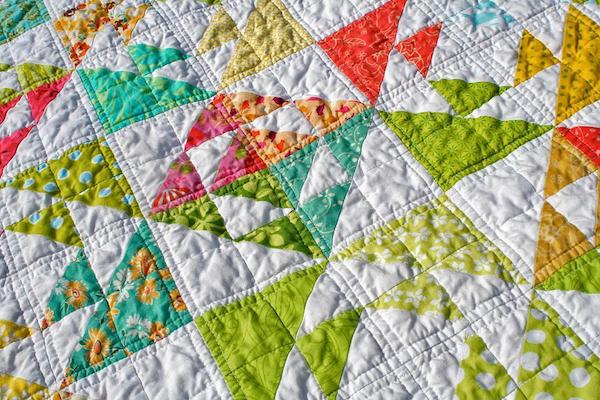 Photo via Craftsy member Freshly Pieced
Kissing Fish Baby Quilt Pattern
The end of winter means it's time for new life to spring forth. And in case you have any babies in your life that are in need of a quilt, consider the Kissing Fish Baby Quilt Pattern. This versatile spring quilt pattern looks incredibly fresh in seasonally bright fabrics (with plenty of green!) and it's great for using up scraps. Quilters of all levels will be able to tackle this simple block, which looks like kissing fish when joined together.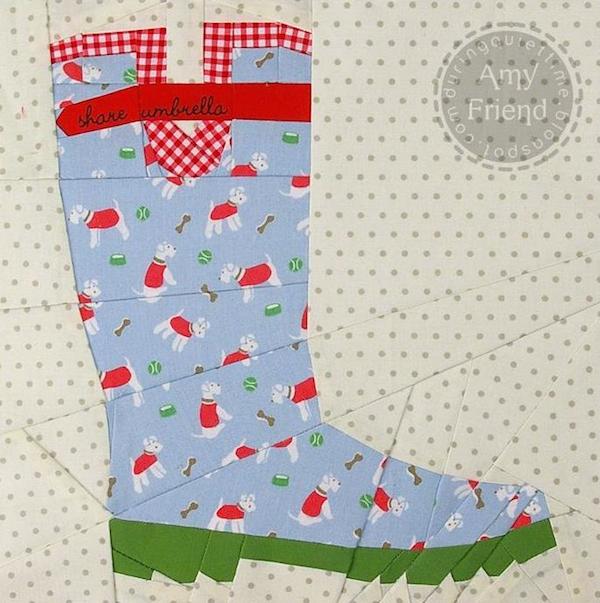 Photo via Craftsy member DuringQuietTime
Gardening Boot Paper-Pieced Pattern
Do you love gardening? Celebrate your hobby or make a gift from this adorable Gardening Boot Paper-Pieced Pattern. With its clever design, this quilt block shows off a cute novelty fabric and has some incredible details, right down to the realistic rubber tread. You could pair this block with some others below to make your own spring quilt sampler pattern!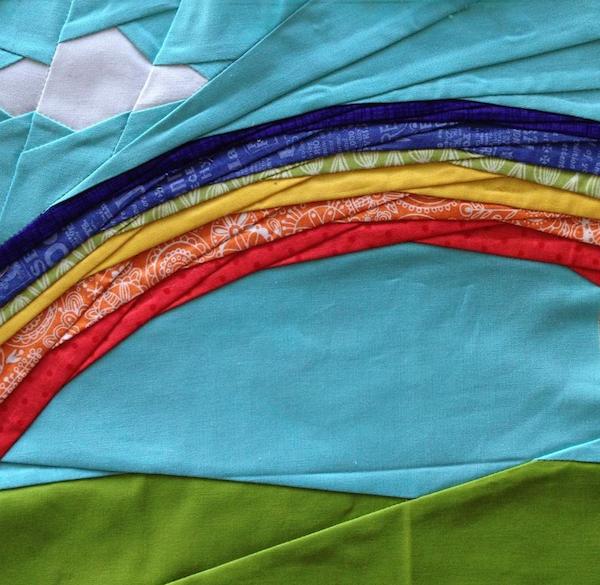 Photo via Craftsy member Trillium Design
Rainbows for Spring Fling Quilt-Along Pattern
If you're feeling lucky, you might celebrate spring by spotting your first rainbow in the sky. Or, better yet, you can always quilt one with a free rainbow quilt pattern. The foundation-pieced quilt block pattern is great for scraps, and it will help you build your paper-piecing skills.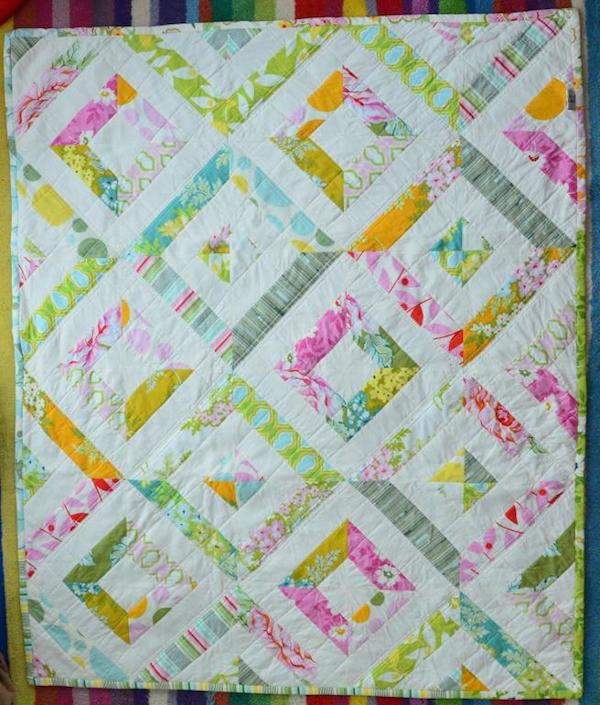 Photo via Craftsy member Anna_Theodosis
Spring Baby Quilt
If you are itching for a quick quilt pattern that utilizes your favorite spring fabric collection, you might like this Spring Baby Quilt in Heather Bailey fabrics. Incorporating bright, floral fabrics into your quilts is a great way to transform any top into a spring-like quilt.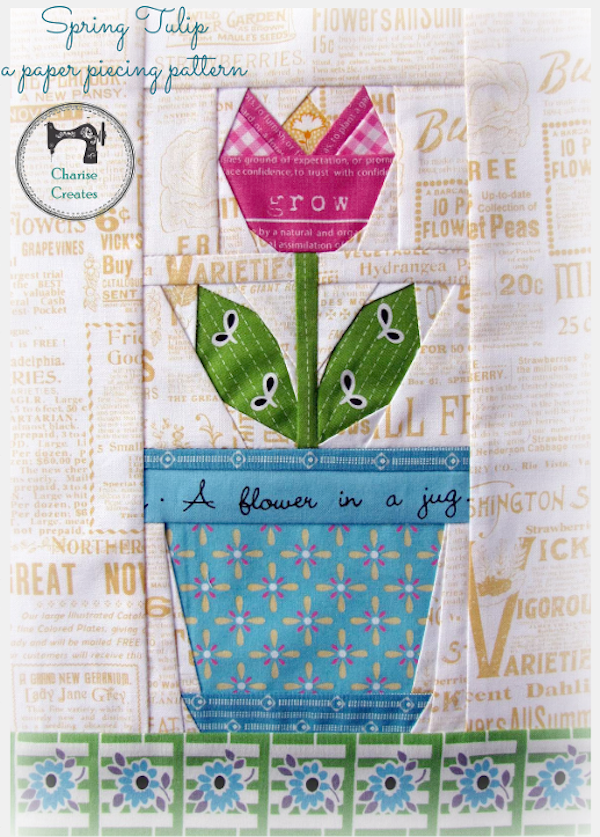 Photo via Craftsy member Charise Creates
Spring Tulip: A Paper-Piecing Pattern
Birds are chirping and the grass is covered in morning dew. There is perhaps no better sign of spring than the first flower to pop up in your yard! Celebrate this season with the free Spring Tulip Paper Piecing Pattern, which looks especially fun in garden-themed fabrics.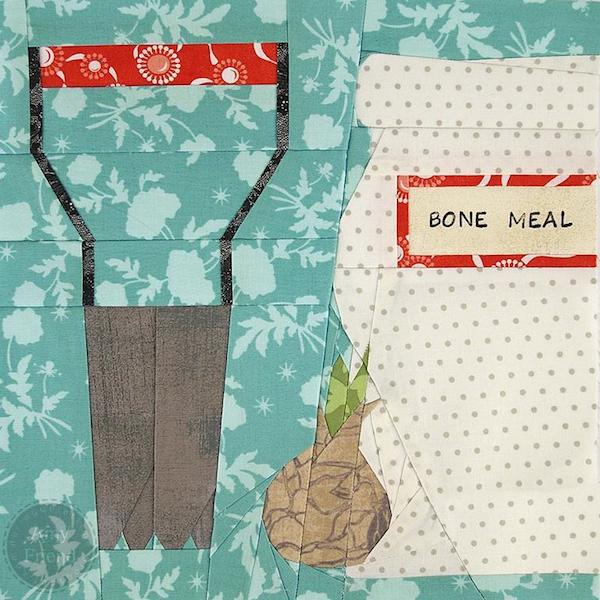 Photo via Craftsy member DuringQuietTime
Planting Bulbs Paper-Pieced Pattern
This advanced paper piecing pattern would make a great quilted gift for the gardening lover in your life. The Planting Bulbs Paper Pieced Pattern makes a 10″ block, but the spring quilt pattern can be made larger for a nice-size wall hanging or table topper.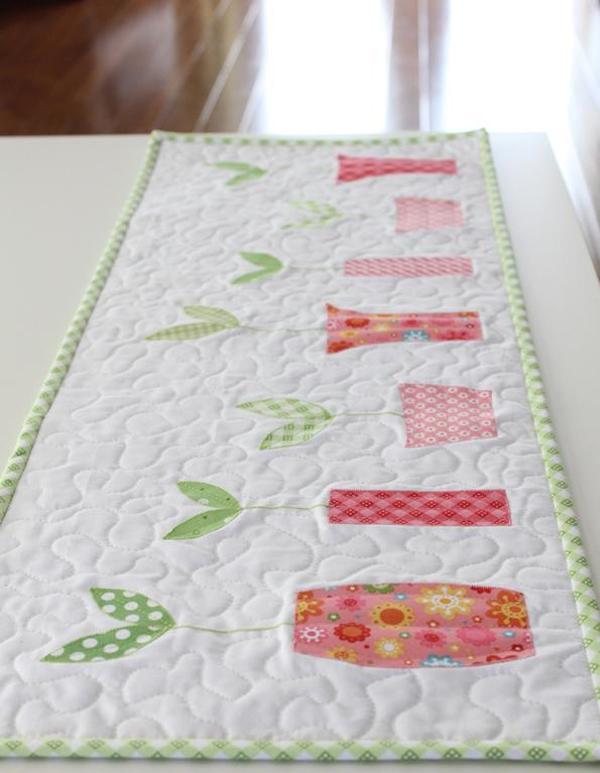 Photo via Craftsy member A Bright Corner
Sprouts Table Runner and Topper Pattern
With sweet appliqué leaves and vases, there's just something refreshing about the Sprouts Table Runner Pattern. Available in three sizes (one of them a round mini quilt), this runner is suited for advanced beginners. Try pairing some vibrant floral fabrics with different shades of green to simulate the look of spring foliage.
We hope you enjoy these spring quilt patterns, and that they inspire you to get started on a bright and sunny spring quilting project!
and use it to stitch up these projects in your favorite spring colors today!
What's your favorite way to enjoy the nice weather?