Even if you're not making the Flower Basket quilt, there's a lot you can learn from the kit's online tutorials. Today we're sharing a few of designer Kate Colleran's tips that you can use for the Flower Basket or another quilt project!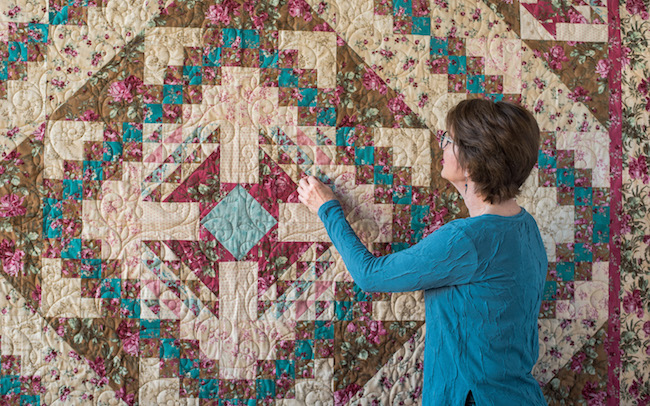 #1: Choosing thread colors
The thread colors you use are totally up to you! For the Flower Basket, Kate suggests a neutral hue for piecing and beige for quilting, though pink might look nice with the Boundless Rosemoor fabric included in the kit. When in doubt, go for the Aurifil Rosemoor Thread Pack.
#2: Making half-square triangles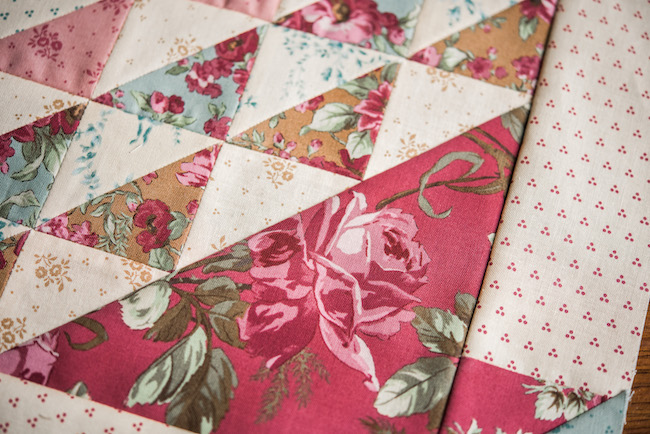 Half-square triangles got you down? Try cutting your fabric a bit larger – this works wonders especially for some of the half-square triangles in the Flower Basket quilt.
#3: Non-slip grips
Does your ruler slip when you're cutting fabric? Try one of these slip-proof tools: