Most people think knitting projects are reserved for the chilly fall and winter seasons. But, this is so not true! Spring is a great time for a knitting project! Open, lacy tops and colorful accessories are perfect for the transition to warmer weather.
Get inspired to add knit to your spring wardrobe with these gorgeous looks. Every look has a corresponding pattern you can find right here on Bluprint. Plus, each is paired with the perfect yarn to make shopping even easier. The only hard part will be choosing which project to do first!
1. Be prepared for chilly nights with a spring wrap.
It's getting warmer outside, but that doesn't mean a chill won't hit you now and then. Be fashionably prepared for any type of weather with this Kaw Valley Wrap. Our kit comes with both the pattern and the luxurious alpaca-silk blend yarn that's ideal for spring. We chose the soft, blue plume colored yarn because not only is it gorgeous, but it also reminds us of a robin's egg!
[one_half_last]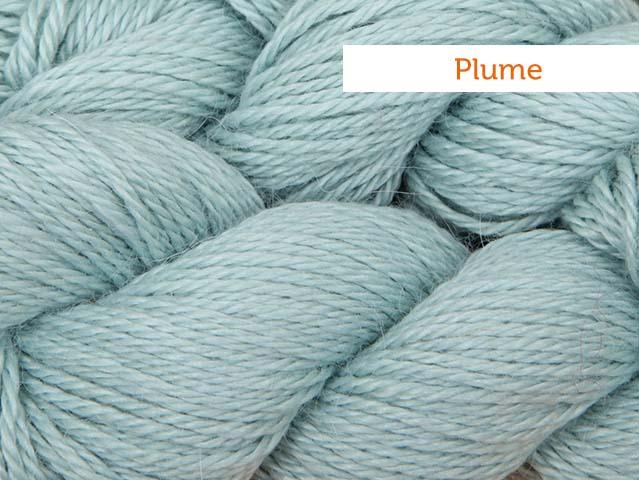 [/one_half_last]
2. Mix knits with casual wear for a comfy-chic look.
Knits shouldn't be reserved for special occasions! Dress them down by pairing them with a fun T-shirt. We love how designer and Bluprint member TheSexyKnitter dressed this cardigan down to perfection with a leopard T-shirt, feathered fedora and fun domino bracelet.
[one_half_last]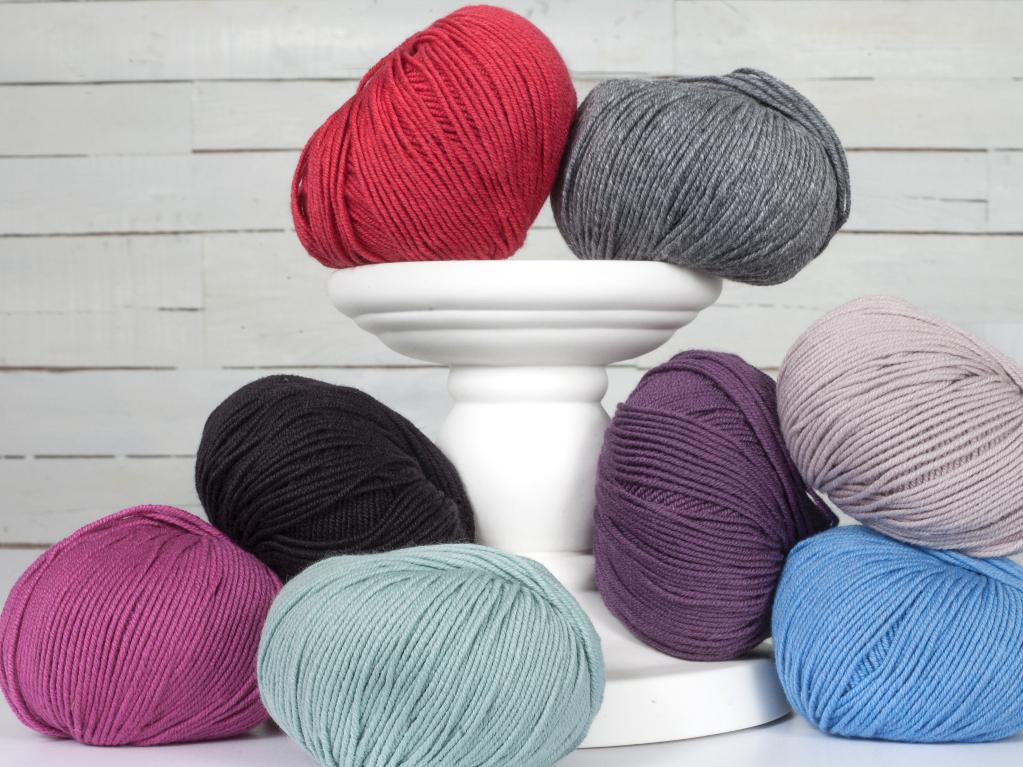 Get the Rowan Wool Cotton yarn here.
[/one_half_last]
3. Trade your bulky winter scarf for a lightweight, chic spring scarf.
A scarf can be the perfect accessory, even for spring. This Queen of the Nile scarf has the perfect amount of warmth for the changing weather, not to mention maximum sparkle-factor thanks to the sequins in the Artyarns Beaded Mohair and Sequins yarn.
[one_half_last]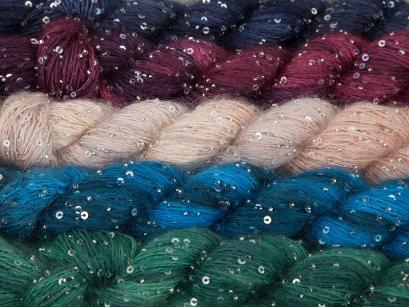 Get the Artyarns Beaded Mohair and Sequins yarn here.
[/one_half_last]
4. Add a pop of color to any outfit with a bright bag.
Spring is all about bursts of colors. Translate this into your wardrobe with a colorful bag, like this textured bag from Bluprint member Evelyn_S. The bag requires a worsted-weight wool, and we're really digging the bright colors in the Rowan Pure Wool yarn's palette.
[one_half_last]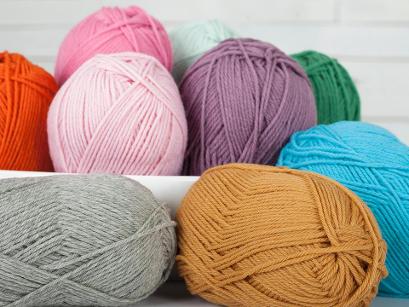 Get the Rowan Pure Wool yarn here!.
[/one_half_last]
5. Show off your skills with jewelry.
The moderate temperatures of spring are just begging for a pretty statement necklace. We're obsessed with this Seashell Necklace from Bluprint member Vanessa Ewing. Pair it with Lion Brand Cotton Ease — cotton is ideal for spring temperatures because it's not too hot or itchy. Plus, it comes in a rainbow of colors, so you can make one to match every outfit!
[one_half_last]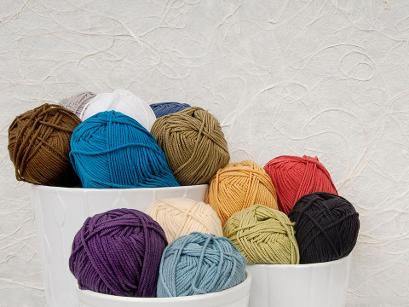 Get the Lion Brand Cotton Ease yarn here.
[/one_half_last]
6. Take hats from functional to fashionable.
Donning a hat in winter means you're saving your ears from frostbite, but donning a hat in spring makes a fashion statement. The Eucalyptus hat shown here was knit in denim-colored yarn, but you could also be super trendy and try Orchid Haze, which is comparable to Radiant Orchid, Pantone's Color of 2014.
[one_half_last]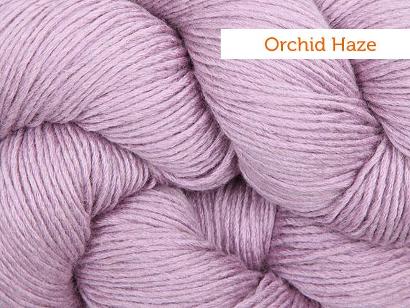 [/one_half_last]
7. Pair spring dresses with pretty cardis.
Some spring dresses could use an extra bit of warmth, at least until you can transition over to summer. Show off your knitting chops with pretty lace edging like the one on Cecily's Silk Cardigan.
[one_half_last]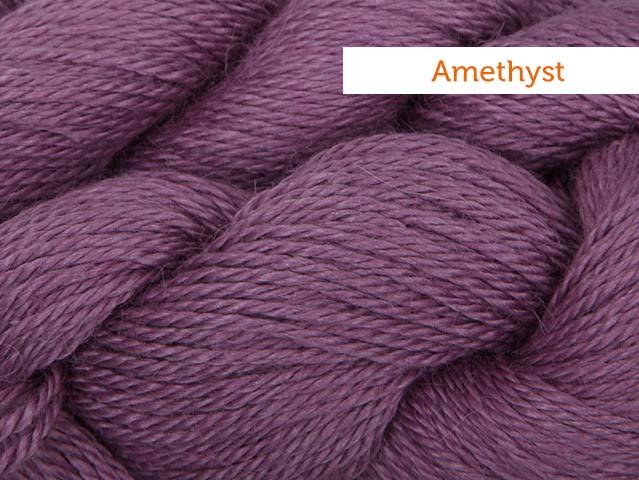 [/one_half_last]
8. Take advantage of open, lacy knits.
Open, lacy knits are lovely, but they don't come in handy in winter when you want to be covered in wool from head to toe. Spring is the perfect season to sport lace, like this Obsessio lace cowl made from kid mohair and pure silk yarn. Knit it up in natural to match any outfit, or try one of the other gorgeous colors!
[one_half_last]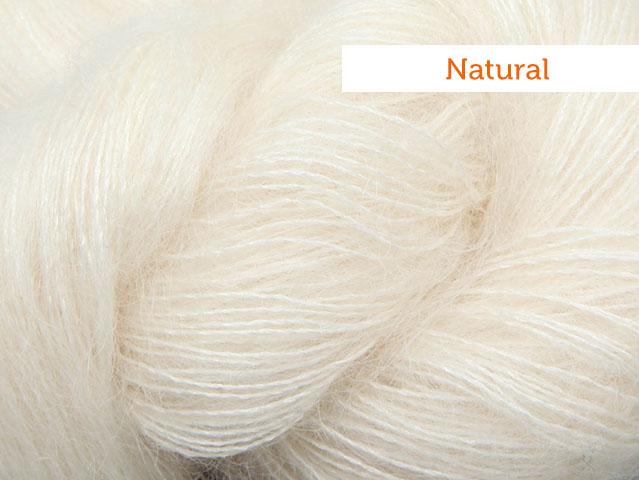 [/one_half_last]
9. Embrace fingerless gloves.
Just because it's spring doesn't mean your hands will be warm all season. Trade heavy winter gloves for light, fingerless gloves like these Brooklyn Mitts. The sport-weight merino wool ensures the yarn is both light and soft, and we can't imagine more spring-appropriate colors than this pretty Sky Heather and Silver Grey!
[one_half_last]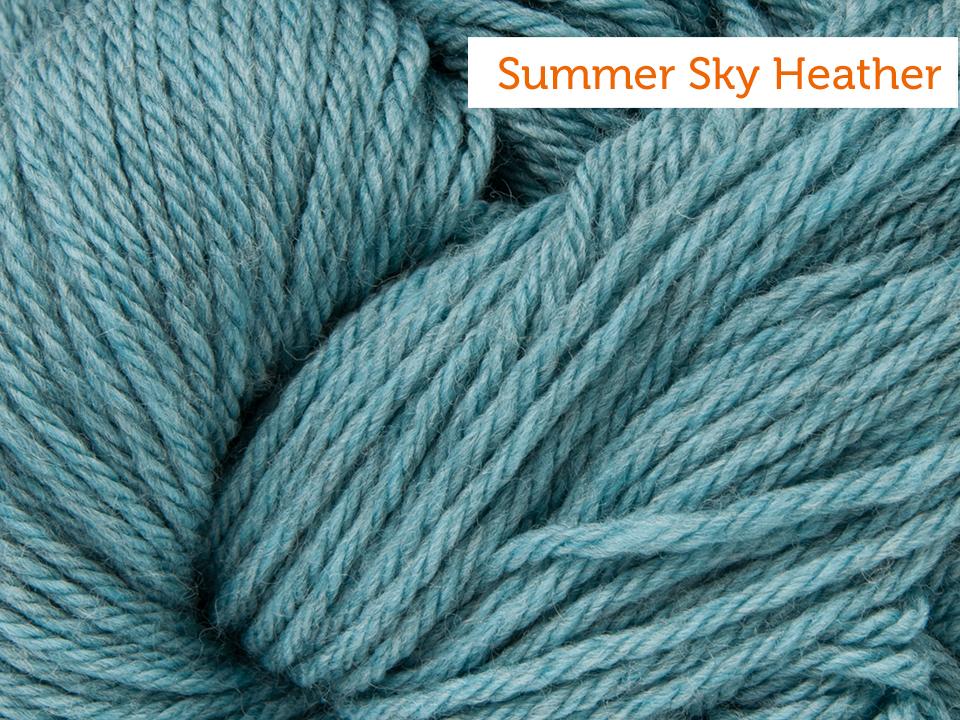 [/one_half_last]
10. Prep for farmers market season with a knit grocery bag.
Fresh fruits and veggies are on their way! Tote your produce in eco-chic style with a knitted bag like this market bag from Bluprint member AllysonD. Plus, you'll do some good with this project as it at benefits the nonprofit WORK + SHELTER, which helps women in India work for a fair wage and find adequate living conditions. Use Lion Brand Kitchen Cotton yarn for a yarn that's sturdy and can hold up to stains.
[one_half_last]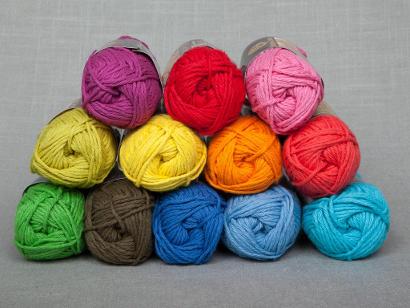 Get the Lion Brand Kitchen Cotton yarn here.
[/one_half_last]
What's your favorite idea for updating your spring wardrobe with knitting?