Spring weather is a fickle thing. Just when we think the chilly winds are behind us, a cold spell hits and reminds us that spring is totally unpredictable.
Warm weather also seems to be the time when a lot of us take a break from crocheting. But rising temperatures doesn't mean you have to stop crocheting completely. In fact, many crochet items can be used in spring and right into summer. (Fun new handbag, anyone?)
Don't trade that crochet hook for a swimsuit just yet…
Move through spring without worrying about the weather when you add one of these spring crochet projects to your to-make list!
4 Ball Market Bag Kit
For many of us, springtime means trips to the farmer's market. Whip this durable 100% cotton bag up and tote all your groceries in it this season — even the heaviest veggies.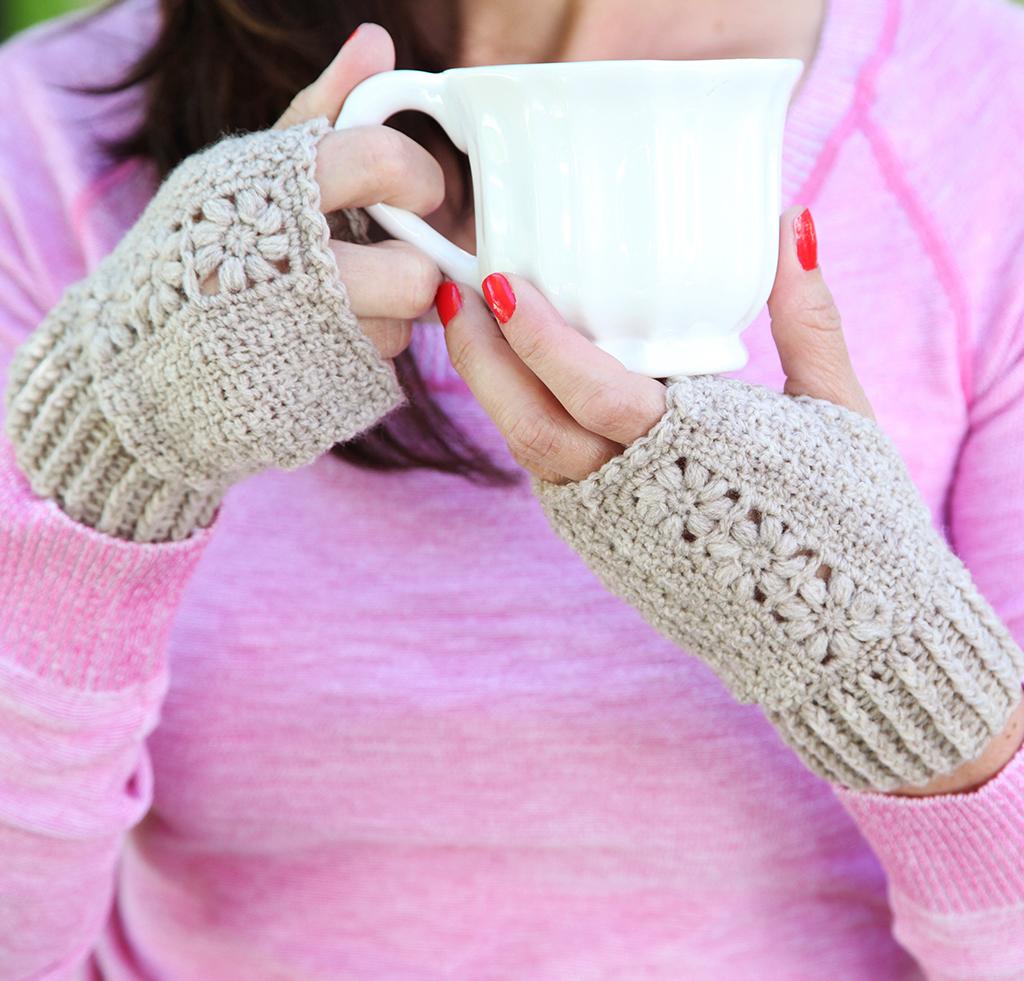 Flora Mitts Kit
Spring weather is fickle, so don't say goodbye to those mitt projects just yet. These fingerless gloves are light enough for spring. You might even get some use out of them in fall and winter.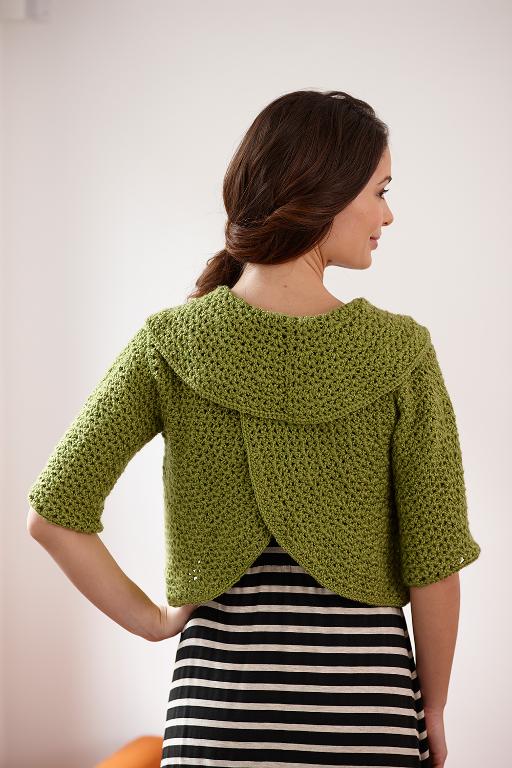 Round-About Cardigan Kit
If you're eager to start wearing summer dresses and tops even though the weather isn't cooperating, this could be your solution. Throw this cardigan on over any spring dress — even a sleeveless one — until the weather warms up.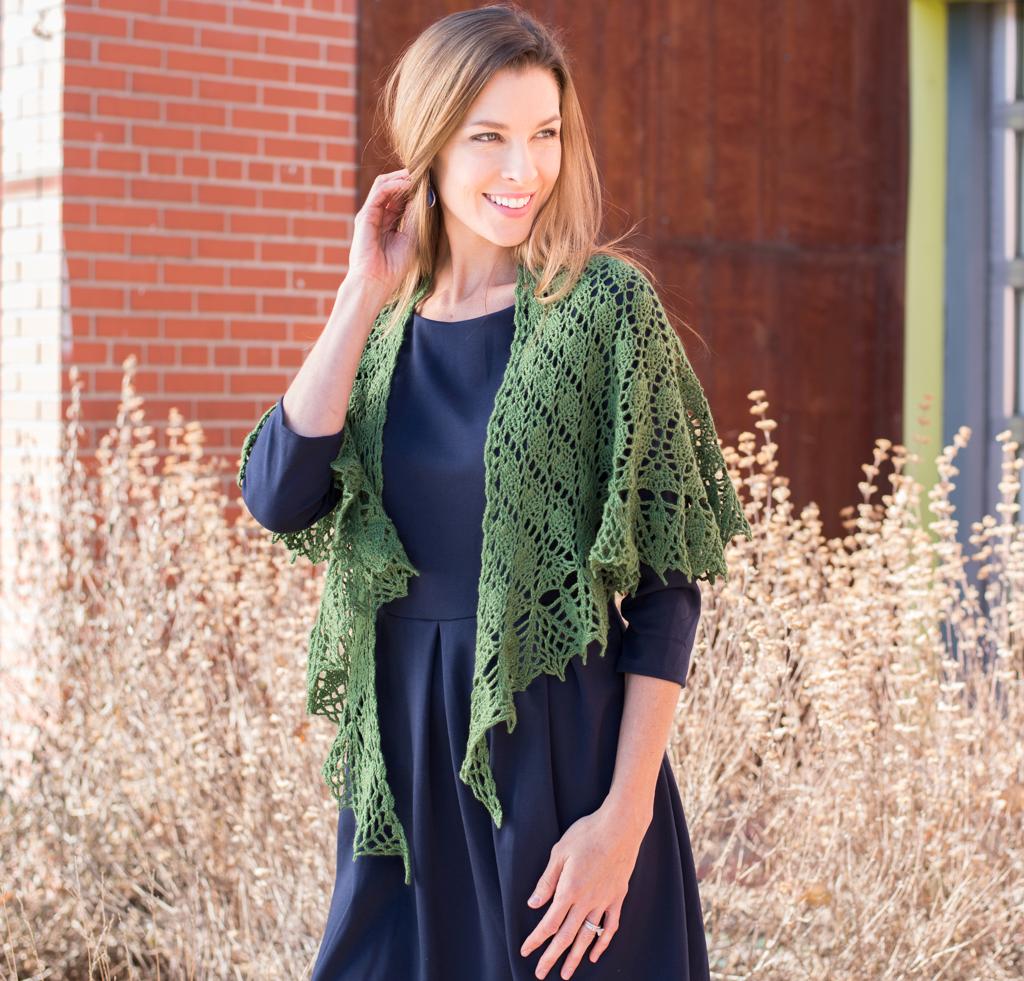 Small Talk Shawl Kit
Shawls are one of the most popular spring accessories. They're lightweight, so you can carry them around in your bag when you don't need them. They're also great for adding the perfect amount of warmth when you need it. This kit comes with superwash wool, so you can wash your shawl if you've been toting it around for a while.
Seaside Shells Sock Crochet Kit
Any socks count as year-round projects, but these are particularly perfect for spring. Treat your toes to a lacy sock made with lightweight yarn — you'll be warm but not too warm all spring.
Simple Waves Headband and Boot Cuffs Kit
Spring still gives us plenty of opportunities to don boots. Dress them up and add whatever warmth you need with the cuffs, and you can even crochet a matching headband. Wear those crocheted headbands while you can, before the weather turns unbearably humid!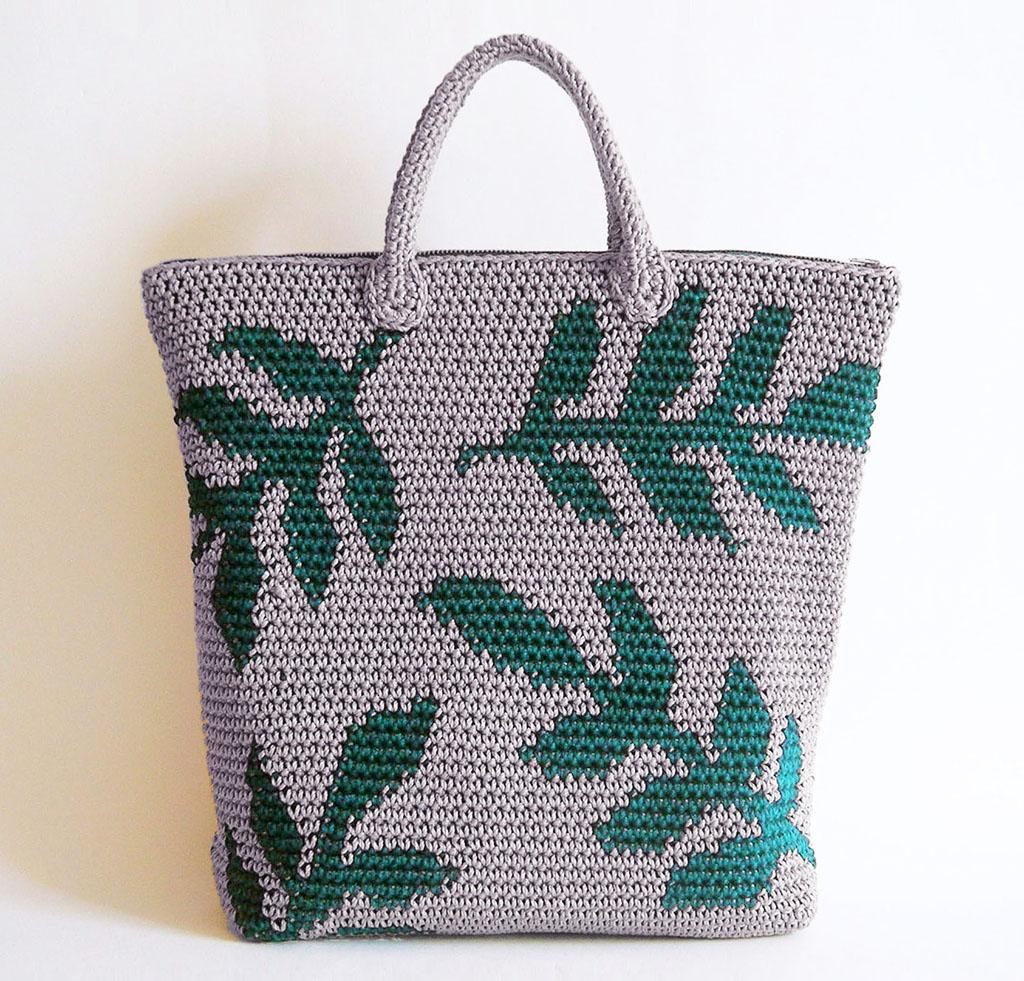 Leaves Backpack Kit
This bag doubles as a handbag or a backpack — your choice! You'll use tapestry crochet to make the colorwork. The pima cotton yarn ensures the bag is sturdy enough to hold all your essentials.
What are you crocheting this spring?