Crafters are often both thrifty and creative — we don't want to waste anything because we know that there is a unique way to use every last bit. The only problem with that? We end up with a whole lot of scraps in our craft closets! The only way to make room for new yarn is to clear out those scraps (even the smallest pieces!) Here are our best knit and crochet stash-busting ideas.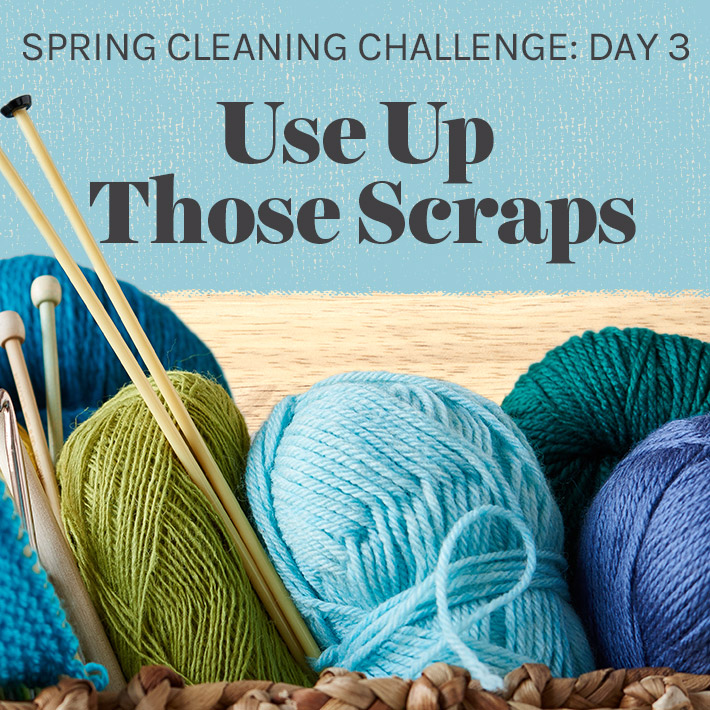 5 ways to knit away your scraps
Get your needles ready, burrow into your yarn stash and use these five ideas for turning your extra yarn into knit wonders: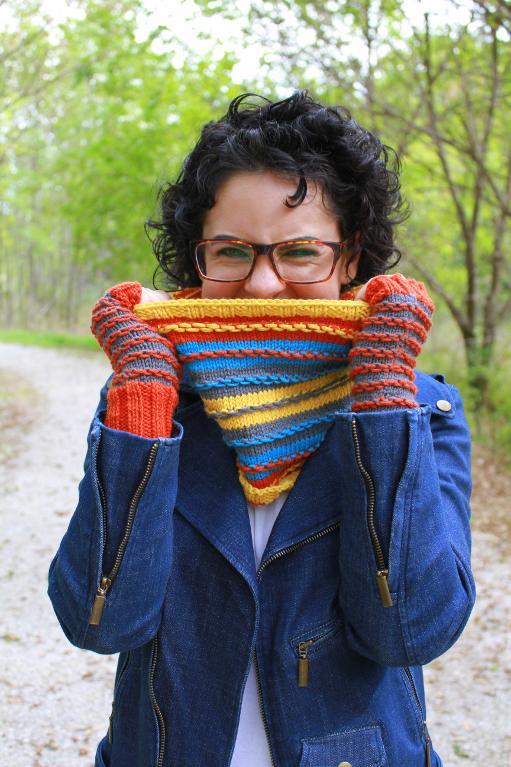 Surplus Stripes pattern by Bluprint instructor Sarah Wilson
1. Knit in stripes
Nearly any knitting pattern that is based on stripes is a great stash-busting project. You don't have to stick to the color scheme suggested in patterns; you can just stripe away with whatever colors you have on hand.
Click here to get 6 striped knitting patterns!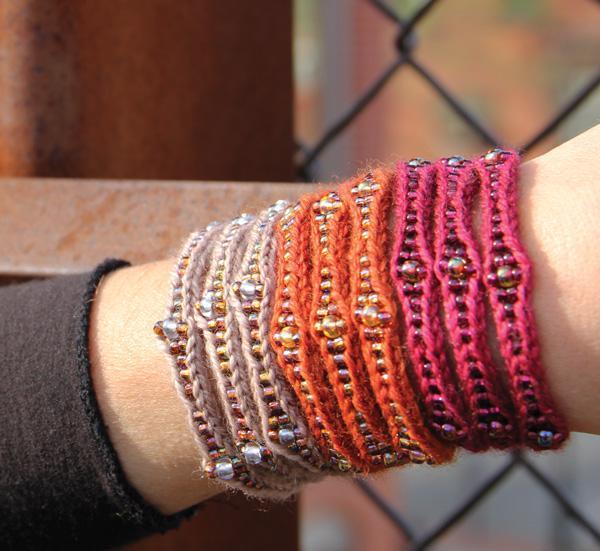 Mudra Cuff pattern by Bluprint instructor Laura Nelkin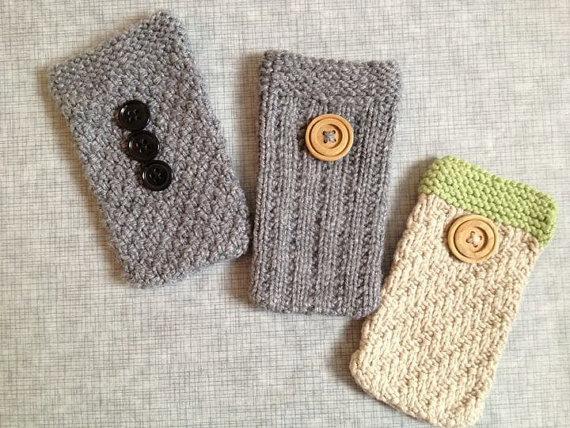 Phone Pouch Collection patterns by Bluprint member Yummytripletmum
2. Knit small items and accessories
Any item that doesn't require a lot of yardage is a great item to make if you want to use up your stash. Cell phone cozies, jewelry and other accessories are great small stash-busting projects that pack a big punch.
Click here to get 10 small scrap-busting patterns!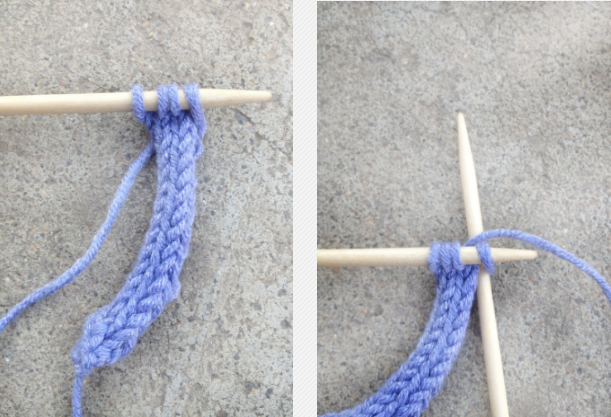 3. Learn to Knit I-cords
You can turn all of your scraps into I-cords and use them liberally on all of your different projects —turning them into purse handles, decorative details and more. This is great because you can bust your stash as you go, making I-cords with the leftovers at the end of any project, so that they are already ready for use.
Click her to learn how to knit an I-cord.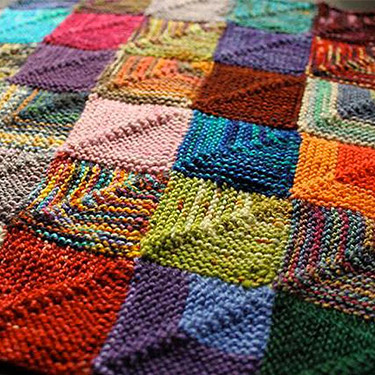 Knitting Patchwork Recipe by Bluprint member iMake
4. Knit a big blanket of small squares
Each little scrap of yarn can be made into a small square. Each square can be joined together with the others to create a cohesive and cozy project like the Knitted Patchwork Recipe by iMake shown above.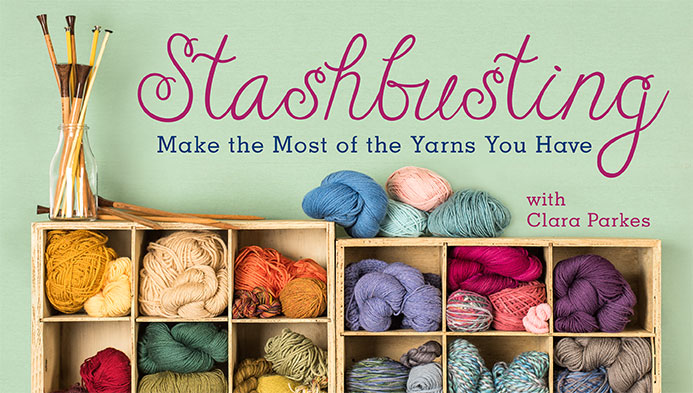 5. Properly pair yarns
If you really want to take your stash busting to the next level as a knitter, be sure to take Clara Parkes' Bluprint class, Stashbusting: Make the Most of the Yarns You Have. One key thing you'll learn in this class is how to pair all different types of yarns, including different weights and fibers, in the right way so that you can use all of your scraps together in the same project. You will also find some tips for this in our post "Ways to Mix Yarn: A Brilliant Solution for Stash Busting."
5 ways to crochet away your scraps
Hook in hand and yarn scraps close by, these five ideas will empty your scraps into crochet creations: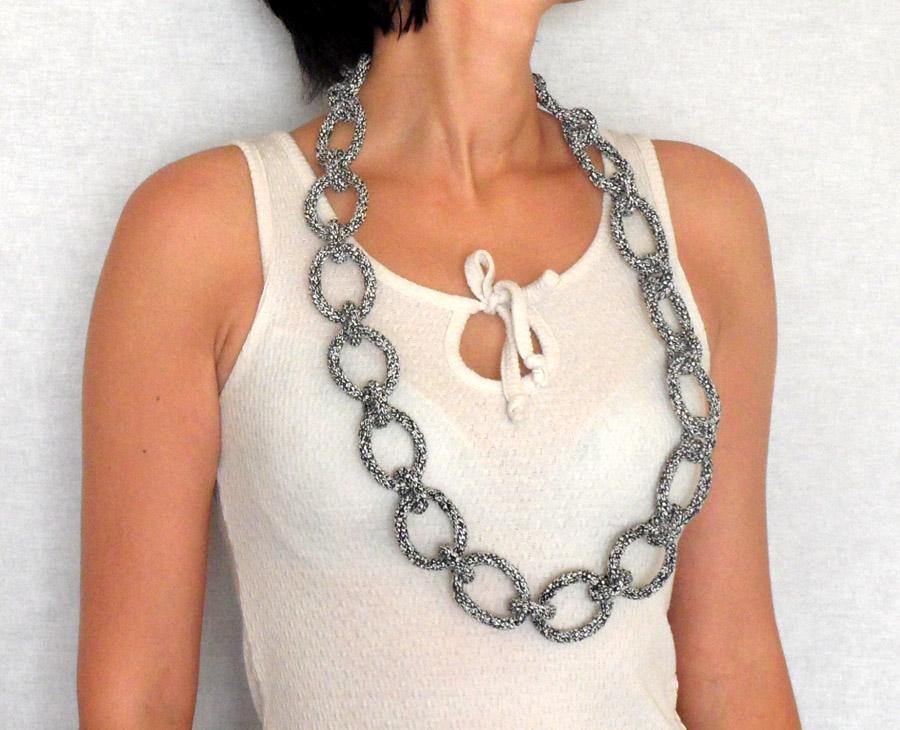 Chain Necklace pattern by Bluprint member AimarroPatterns
1. Crochet jewelry
As with knitting, the best stash-busting projects in crochet are the small items. Jewelry is a great choice, allowing you to make beautiful accessories with just a little bit of yarn. Appliqués and glasses cases are other good small stash busting crochet projects.
Get started with 10 crochet necklace patterns!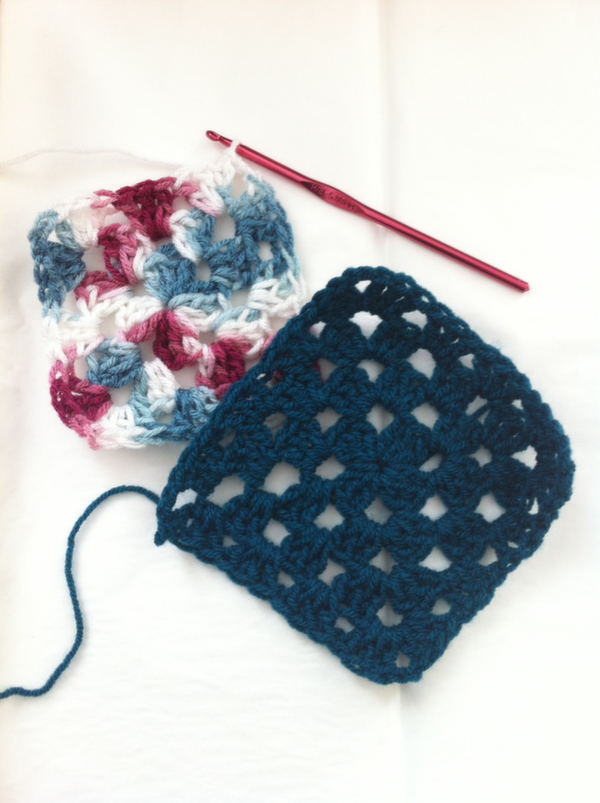 Photo via Bluprint writer Kathryn Vercillo
2. Crochet granny squares
You can make beautiful granny squares of all sizes with your scrap yarn, and you can turn those granny squares into numerous varieties of projects. This is one of the best ways to use up your leftover yarn with crochet!
Get a FREE granny square tutorial here.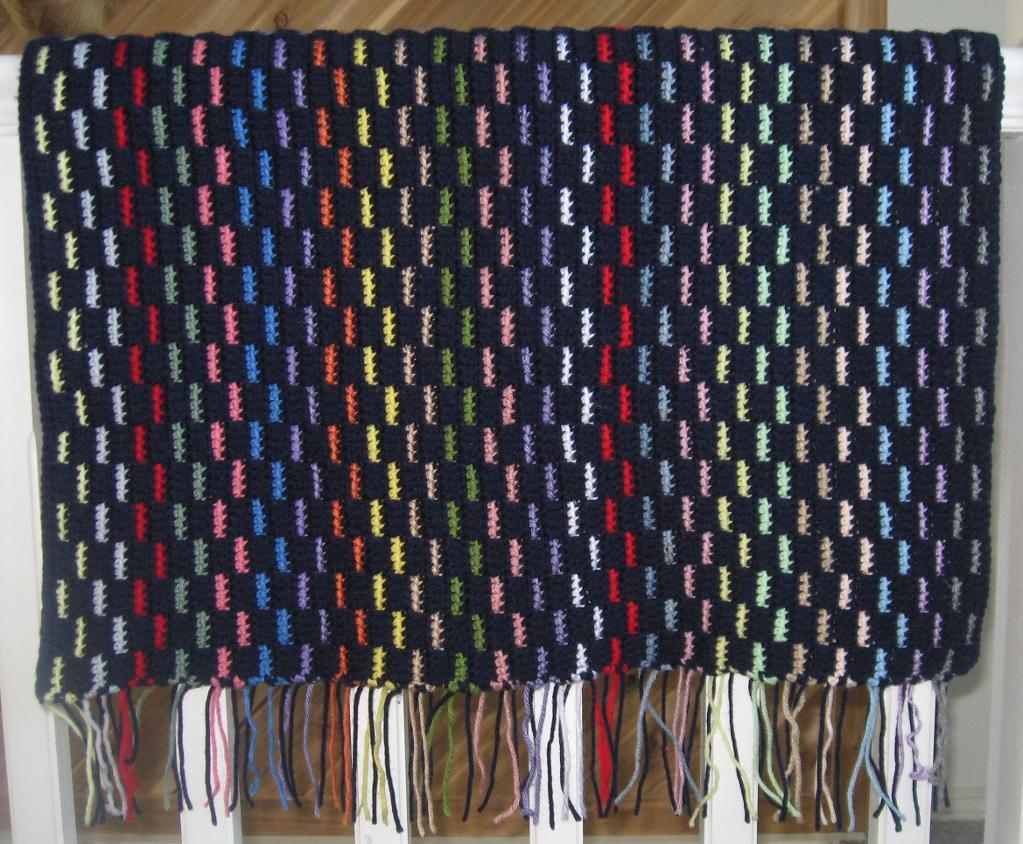 Woven Blanket pattern by Bluprint member MyBabyBoutique
3. Stash-buster patterns
Every crochet designer out there knows that leftover yarn is an issue for everybody. They have answered the call with many different patterns dedicated specifically to using up scraps. Just look up "stashbuster" or "stash busting" or "yarn scraps" in your project searches to find terrific patterns. The Woven Blanket by MyBabyBoutique (pictured above) is just one of many, many examples.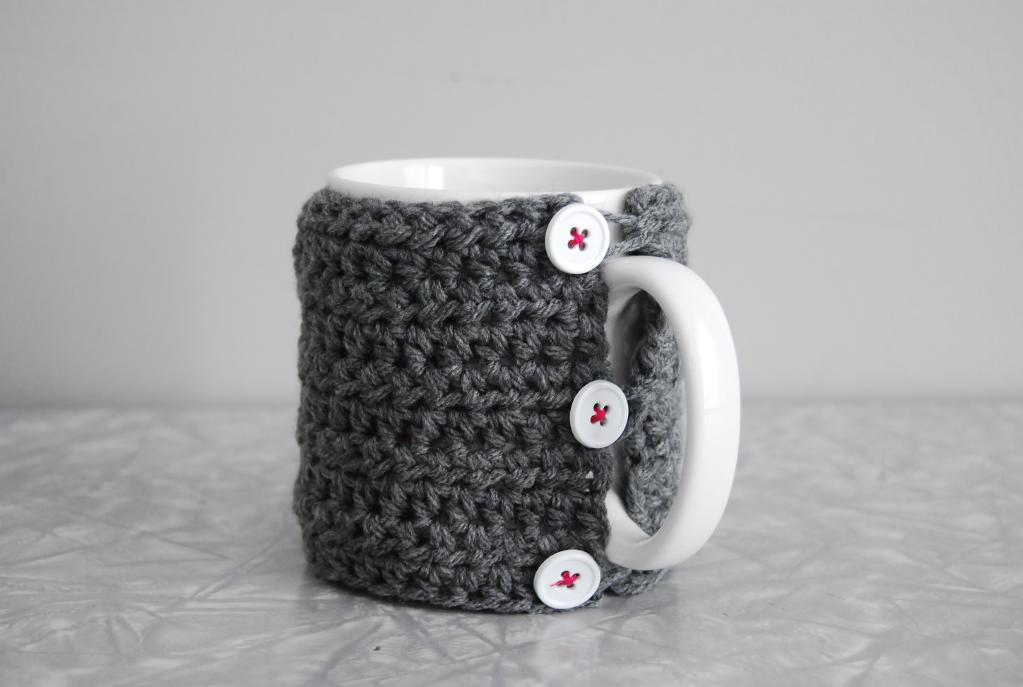 Simple Mug Cozy Pattern via Purl and Company
4. Make a mug cozy
These adorable projects almost always use just a little bit of yarn — plus, you can likely use up some buttons in your stash, too! Whether you want to find a solid color project or use several different scraps, you'll find the perfect pattern in this roundup.
Get 10 free mug cozy crochet pattern »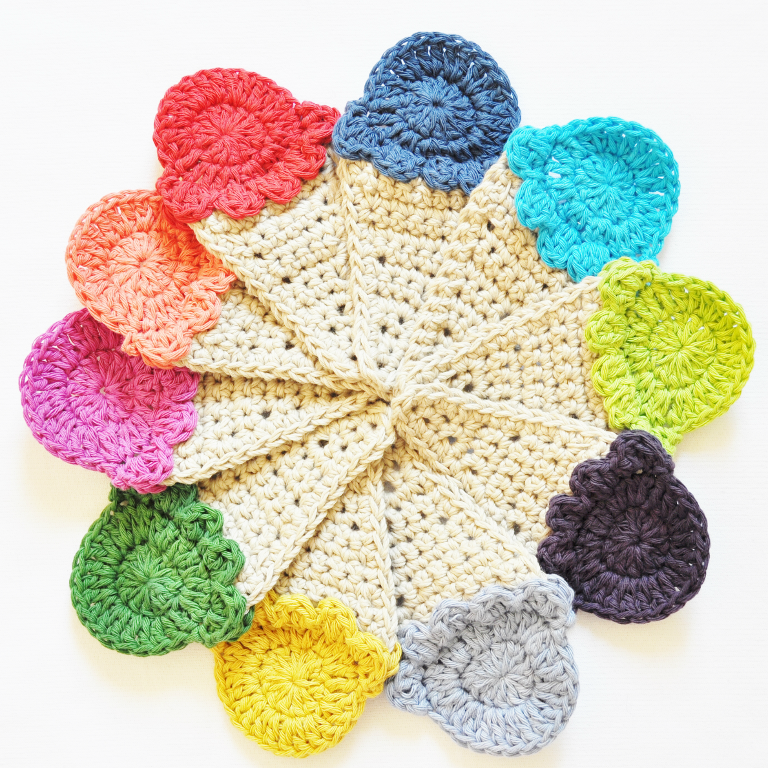 Ice cream pattern via Bluprint member mamadiypattern
5. Crochet appliqués and embellishments
Patterns for appliqués and embellishments (or whatever you prefer to call them) are perfect stash busters. Since they're always small, you can use your tiniest bits of yarn on them. You can add the finished piece to a blanket or garment, or you can use it as a keychain or home decor.
Here are 7 fun appliqué patterns to get you going.
4 more creative ways to use up yarn
There are some really cool things that you can do with your yarn scraps that don't require the use of your hooks and needles. Here are a few ideas: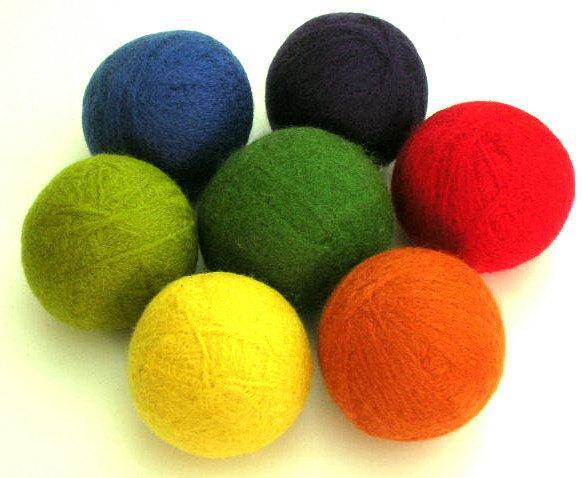 Image via Bluprint member TimaryArt
1. Recycled yarn dryer balls
This is one of the suggestions in my previous article, "10 Creative Things to Make With Yarn — No Stitching Needed." Use yarn scraps to make eco-friendly dryer balls that are good for Earth: First, they're made from your leftover yarn, and second, they replace eco-unfriendly dryer sheets.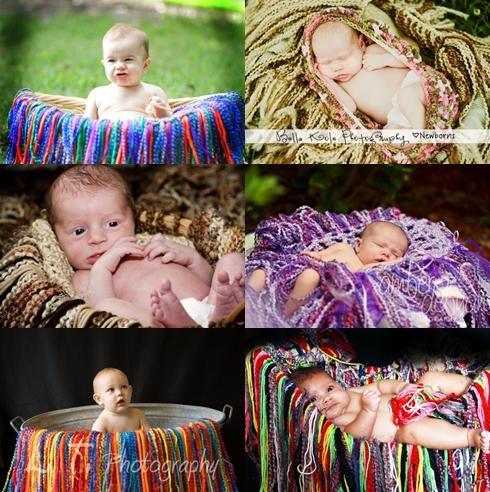 Image via Bluprint member Tricity Hokes
2. Add fringe
Any project can be made more eye-catching with just a little bit of fringe. And the great thing about fringe is that it can be made using any type of yarn in any weight or color. Fringe is perfect for your scraps!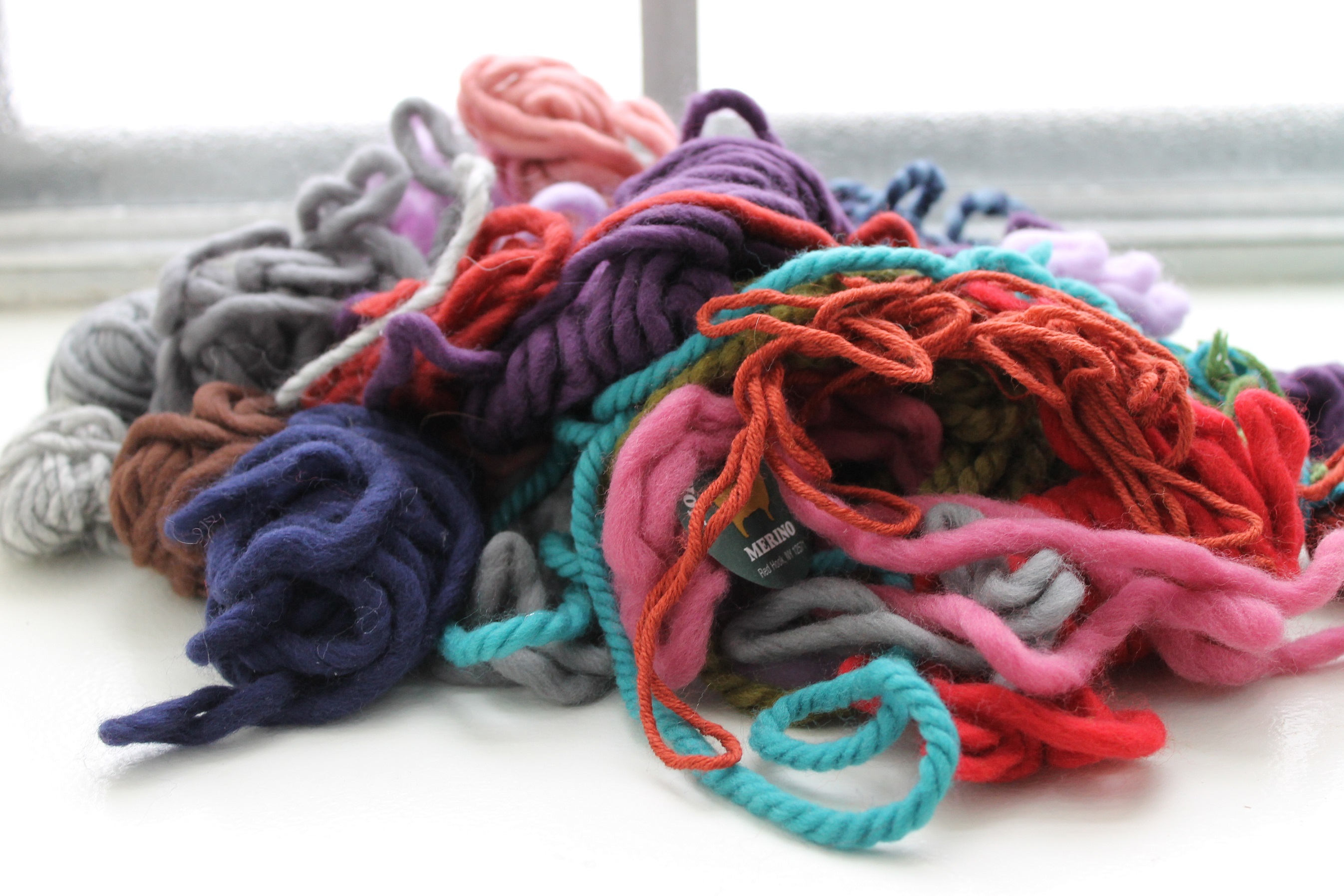 3. Use yarn as stuffing
Even the smallest scraps can be balled together and turned into stuffing for amigurumi toys, pillows and other projects. Whether you knit, crochet or sew, yarn leftovers can provide a frugal, green option for stuffing your projects.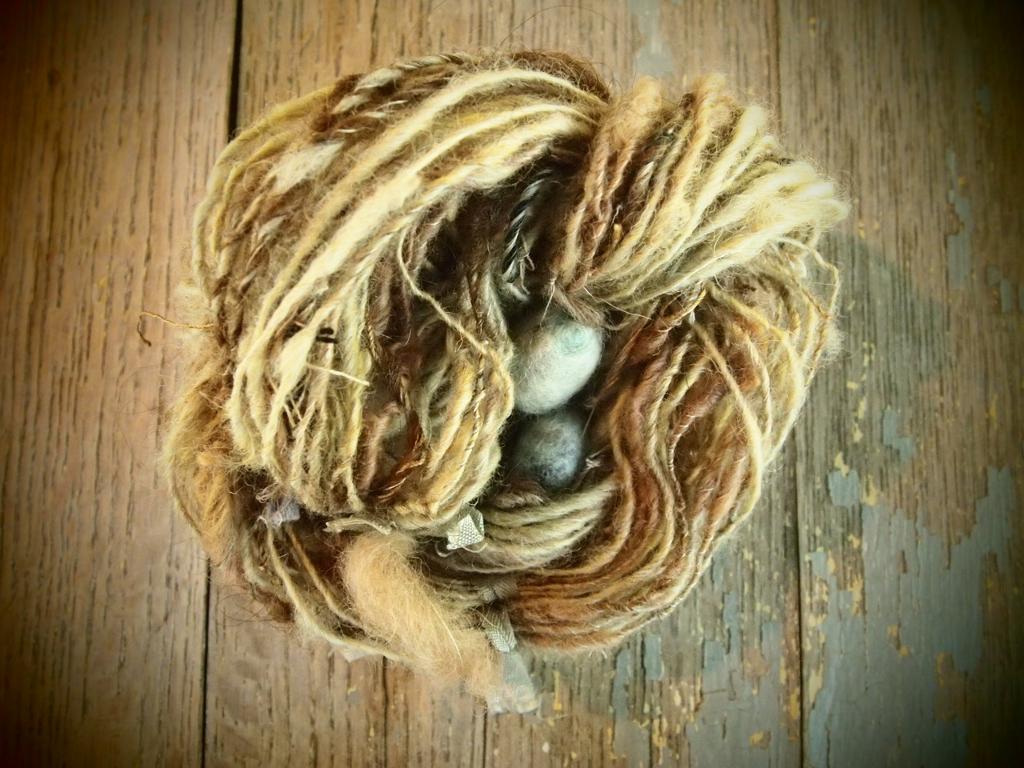 Image via Bluprint Instructor Dru Pettibone
4. Yarn is for the birds
It's true: Birds out in nature will use your yarn scraps to build their nests! Just leave it out for them, easily accessible in a safe place and watch your leftovers disappear into thin air! Learn more about this from my article "10 Earth Day Tips for Eco-Friendly Crochet."