The traditional Christmas song "Silver and Gold" isn't on heavy rotation this time of year like a lot other songs. (If I hear "Frosty the Snowman" one more time today…)
But when it comes time to think about holiday knitting patterns, those silver and gold colors are often the first we turn to. They're classic, often sparkly, and are versatile enough to match nearly any holiday party outfit.
Silver and gold don't discriminate when it comes to holiday knitting patterns, whether you want a basic pair of gloves or just a shimmery wrap to go over your party dress.
Ready to show off some sparkle this holiday season? Snag some of these sparkly silver and gold holiday knitting patterns and yarns!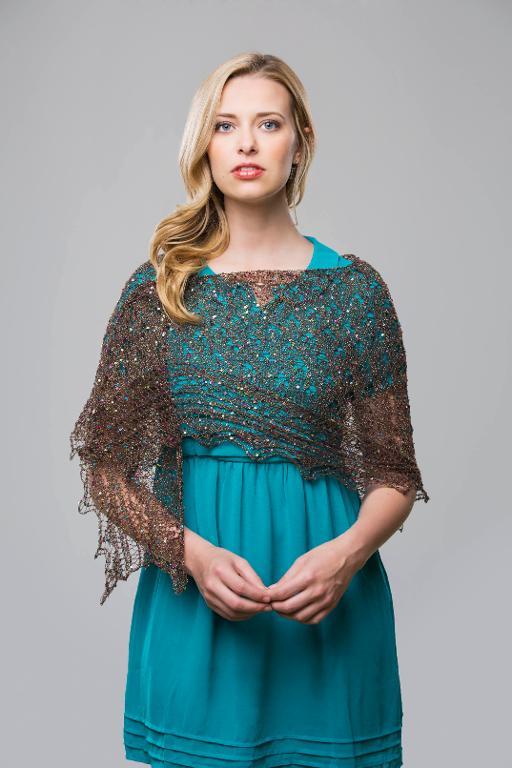 Photo via Bluprint member Universal Yarn
Sparkle Fine
I want to wear this outfit to a party! This pattern comes with not one but FOUR sparkly patterns that range from fingerless gloves to a cardigan and wraps. The patterns are so sparkly and gorgeous that they might even outshine your holiday party dress!
Get the Sparkle Fine patterns here.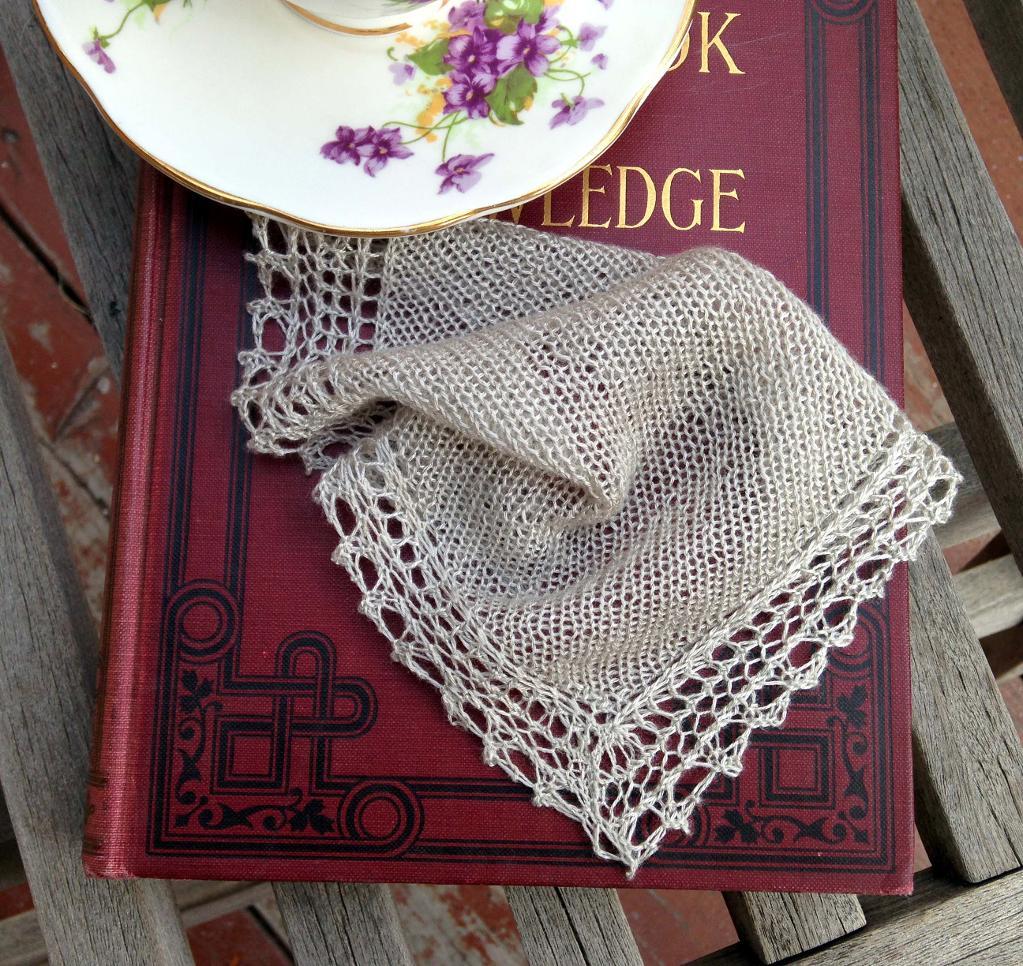 Photo via Bluprint member vcatherall
Silver Queen Handkerchief
Even if you're not interested in knitting this beautiful handkerchief, you might want to check out the story behind the name of this pattern, based on Utah's Silver Queen. If you do decide to knit the pattern, you'll need uber-tiny needles to complete it. Be sure to take frequent breaks for those hand stretches! Oh, and did I mention that the pattern is free?
Get the FREE Silver Queen Handkerchief pattern here.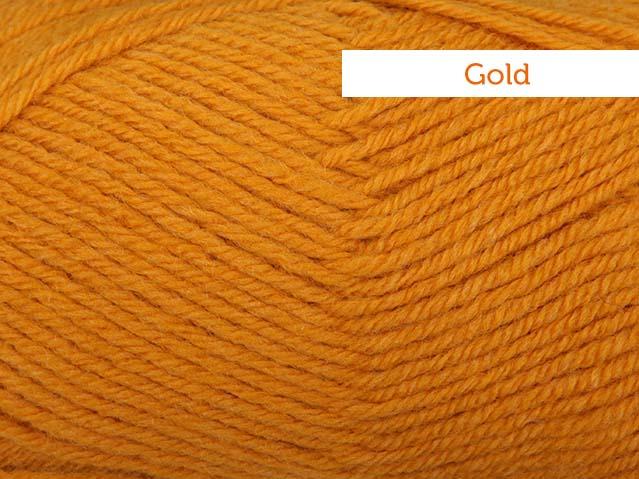 Lion Brand Wool-Ease
Already have a project in mind but not sure where to find the perfect gold yarn? This Lion Brand Wool-Ease yarn in Gold is soft, washable, and very affordable. It's perfect for patterns that call for a chunky-weight yarn.
Buy the Lion Brand Wool-Ease Yarn in Gold here.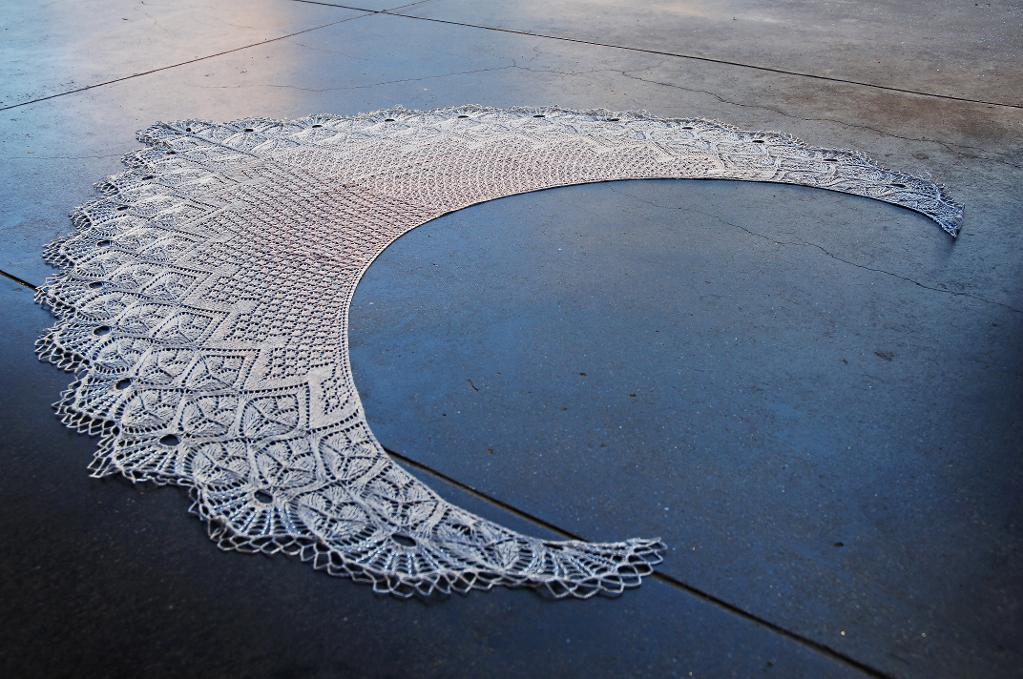 Photo via Bluprint member Melissa Lemmons
Silver Bells and Cockle Shells
This shawl gets its name from the "Mary, Mary, quite contrary" nursery rhyme. I love the vintage-inspired edging almost as I love the crescent shape that comes in three different sizes. This would look gorgeous knitted in a silk or bamboo that has just a little bit of shimmer.
Get the Silver Bells and Cockle Shells pattern here.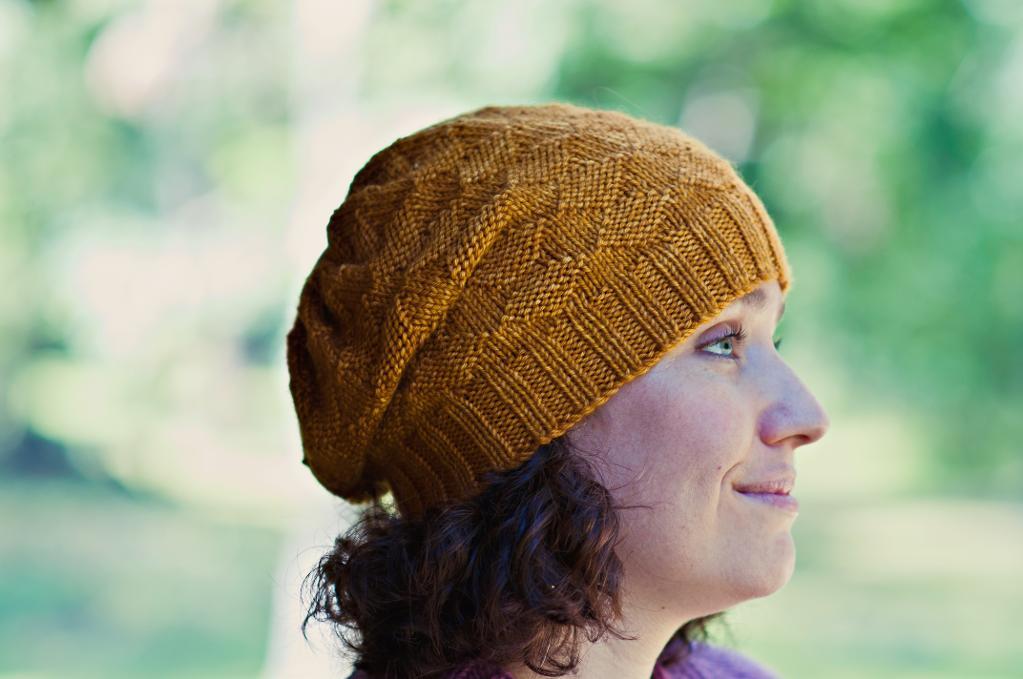 Photo via Bluprint member tricotbec
Sparkling Hat
Not all of us get fancy during the holidays. For those of you keeping it casual, you can still show off a bit of sparkle. This hat boasts a pretty diamond pattern that's made up of knits and purls. You can control the amount of slouch in the hat by adding or subtracting diamond repeats.
Get the Sparkling Hat pattern here.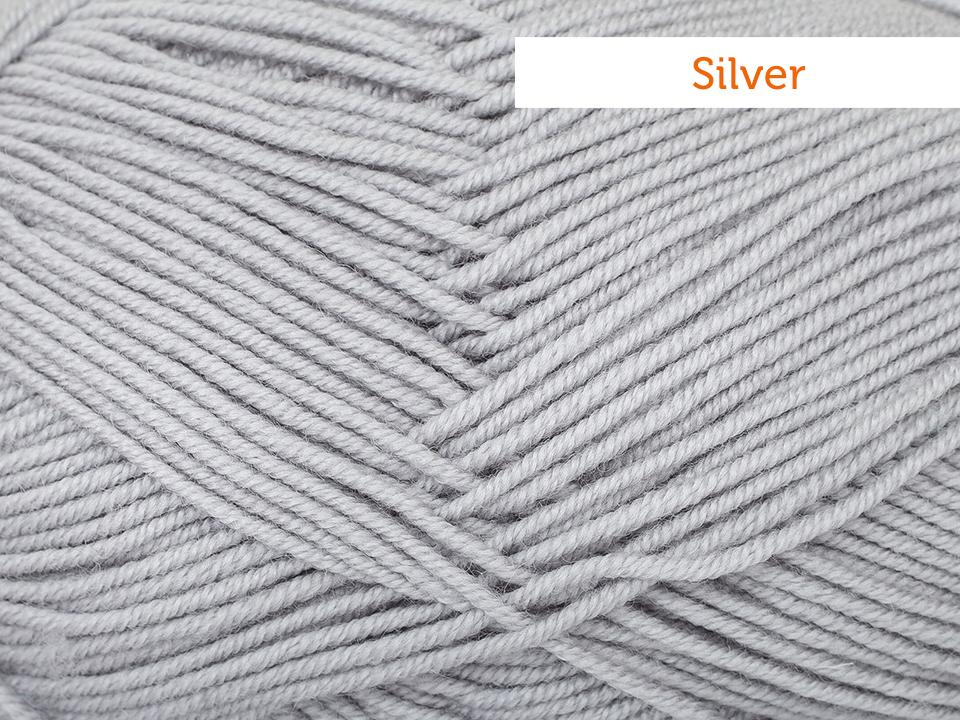 Cascade Elysian Yarn
Going glam doesn't mean you have to sacrifice comfort. This Cascade Elysian yarn is made of a combination of merino wool and acrylic for a yarn that's soft but still washable. (Party stains have nothin' on this yarn.)
Buy the Cascade Elysian Yarn in Silver here.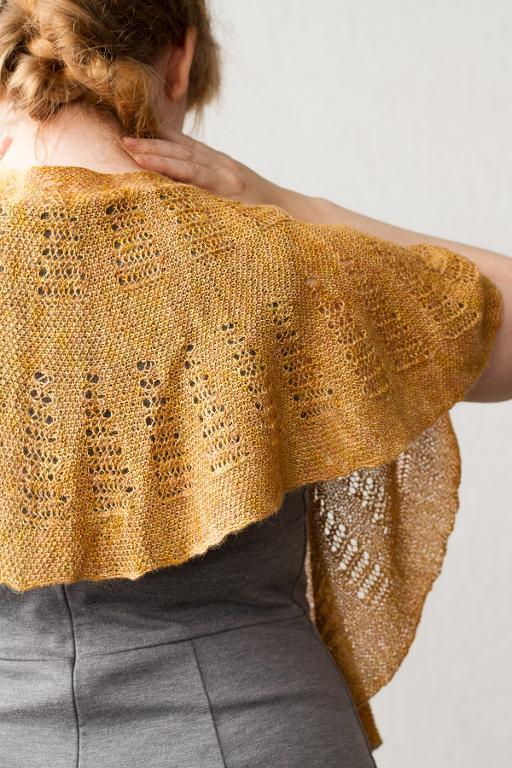 Photo via Bluprint member Cooperative Press
Egyptian Gold Shawl
The Egyptians were just as crazy about gold as you are, so embrace that with a shawl that gives a little nod to them. This pattern can be dressed up or down, which means you can wear it throughout the year even when you're not celebrating the holidays.
Get the Egyptian Gold Shawl pattern here.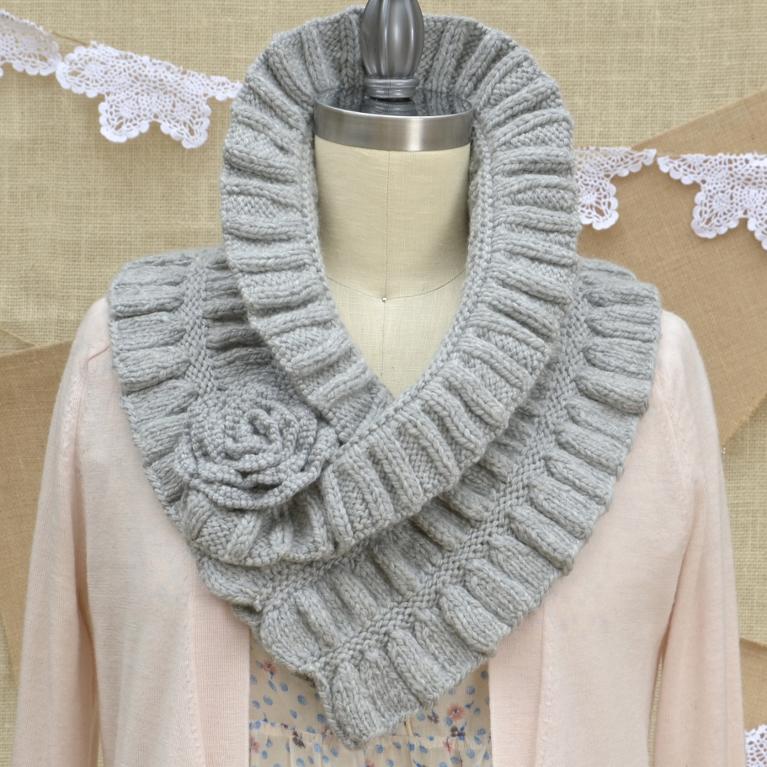 Ruffled & Ruched Scarf Kit
There's no time to mess around when it comes to holiday knitting, and that's why Bluprint's kits are so handy. Everything you need for this ruffled and ruched scarf will come in the mail. All you have to do is provide the needles! Wouldn't this scarf look nice over your winter coat or even worn solo over your party clothes?
Get the Ruffled & Ruched Scarf Kit here.
Which is your favorite: silver or gold?