This pizza is missing something: grains. It's a grain-free spaghetti squash pizza crust. It's a highly delicious way to make a gluten-free variation of a universally beloved food.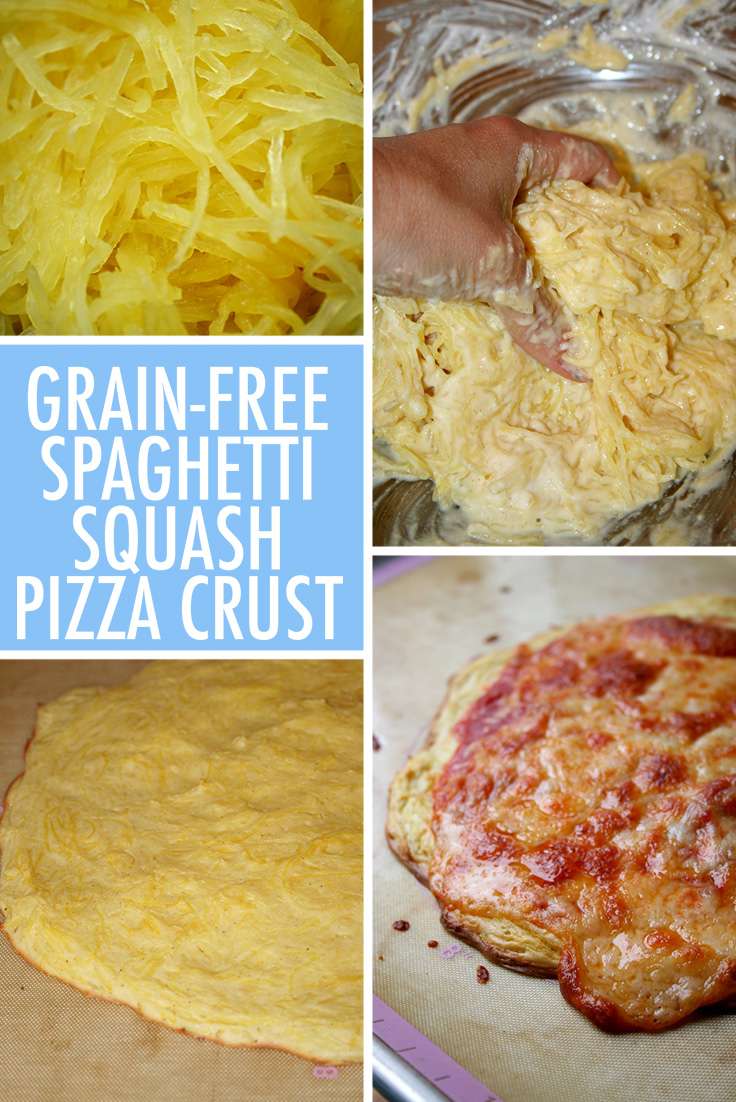 Photos via CakeSpy
Where a typical pizza crust recipe calls for flour, this version contains a healthful and gluten-free alternative: spaghetti squash. In this recipe, roasted spaghetti squash strands are mixed with a little grain-free potato starch flour and an egg for structure, with a little sour cream and salt added for flavor. The resulting crust can hold its shape once baked and topped, and has a rich, creamy flavor that pairs fantastically with pizza toppings. 
Note: Curious about how to cook spaghetti squash? Check out our post detailing all the different ways to cook spaghetti squash.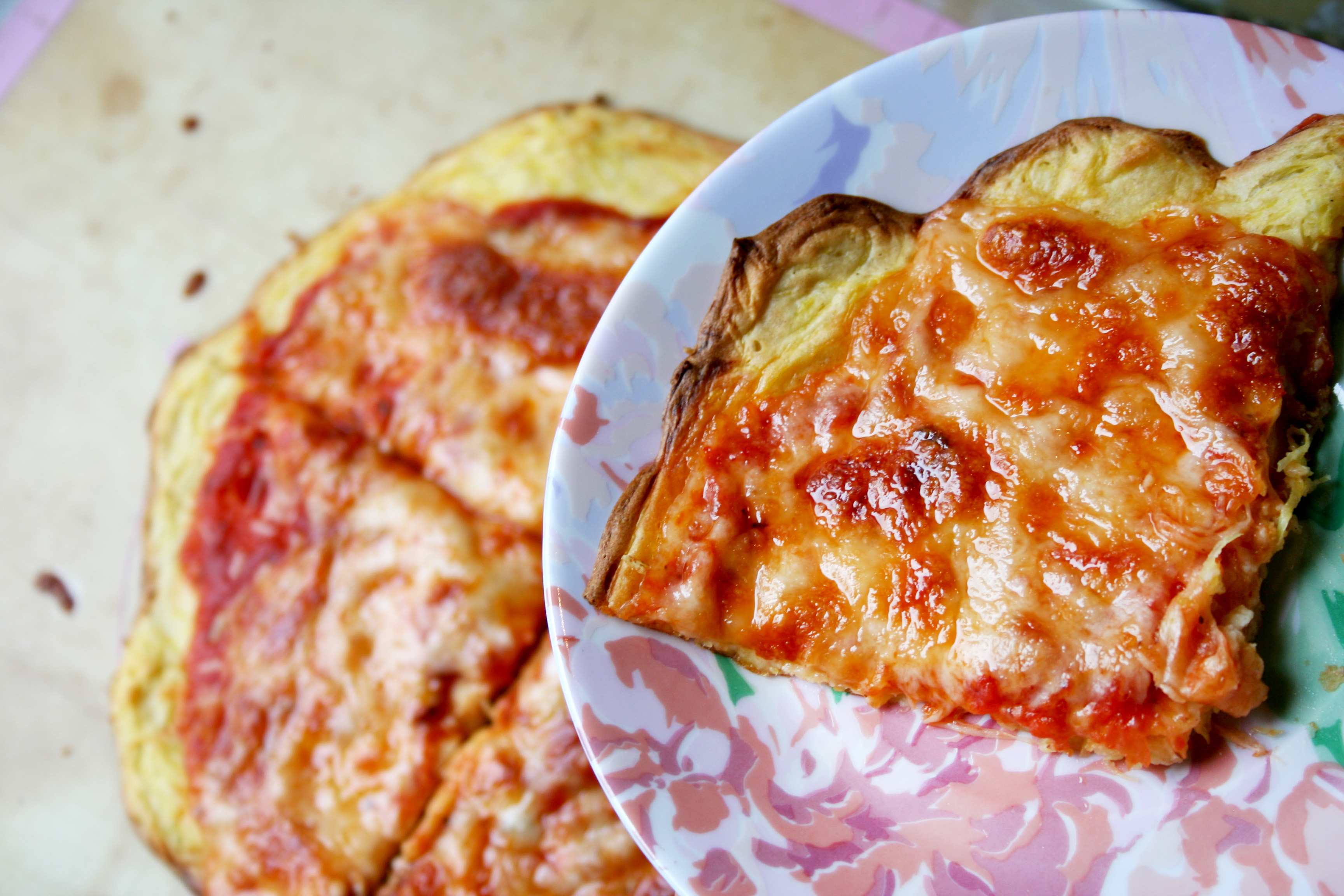 Grain-free spaghetti squash pizza crust
Makes one approximately 8-inch pizza crust.
Ingredients:
1 cup cooked spaghetti squash strands, packed
1/4 cup potato starch flour (not potato flour)
1 egg
1/4 cup sour cream
1/2 teaspoon salt 
Pizza toppings of your choice 
Note: International readers may enjoy our handy metric conversion guide.
Step 1:
Preheat the oven to 400F. Line a baking sheet with a heatproof silicone mat, or a sheet of parchment paper. If using parchment paper, spray with non-stick spray. 
Step 2:
In a large bowl, combine all of the ingredients. Mix using a spoon, or your clean hands, until everything is well combined. The strands will impart a slight bit of texture, but it won't make the eating experience distracting.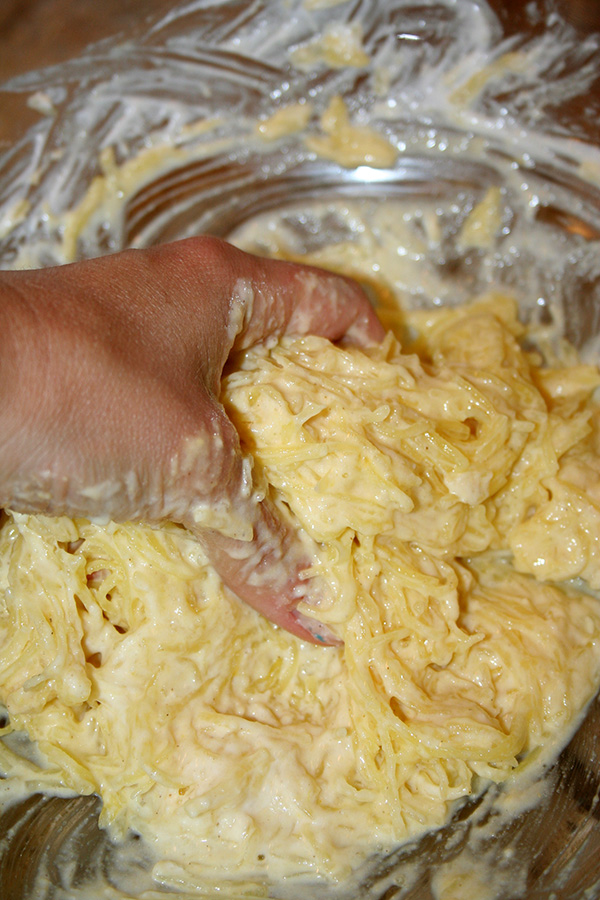 Step 3:
Spoon the sticky mixture onto your pan, and spread into a circle. It will spread slightly, so make the crust slightly smaller (about 1/2 inch) than you'd like it to end up once baked.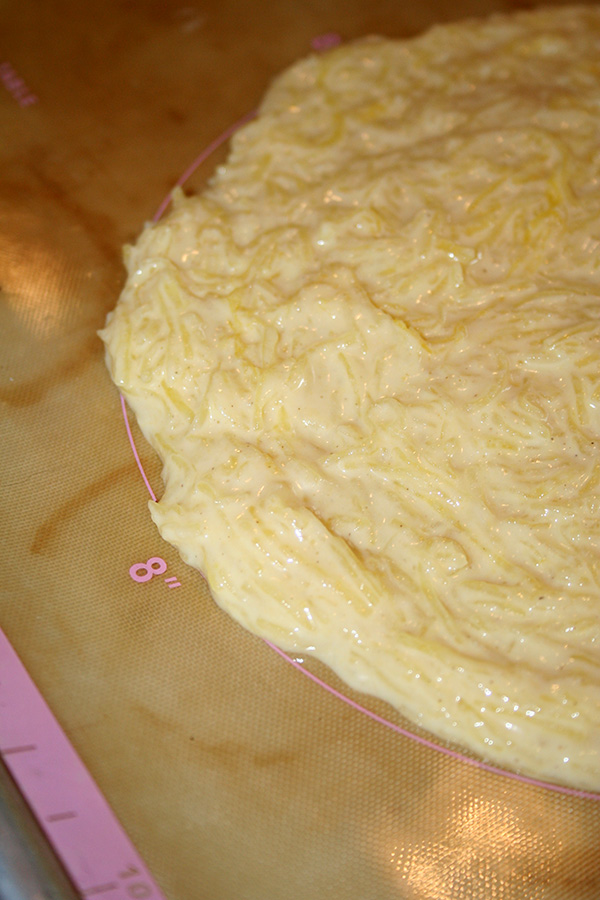 Step 4:
Place the tray in the preheated oven. Bake for 20 to 30 minutes, or until the bottom is crispy and the top of the "dough" looks matte in finish. You'll be baking it a bit more when you add your pizza toppings, so don't let it get too toasty on top.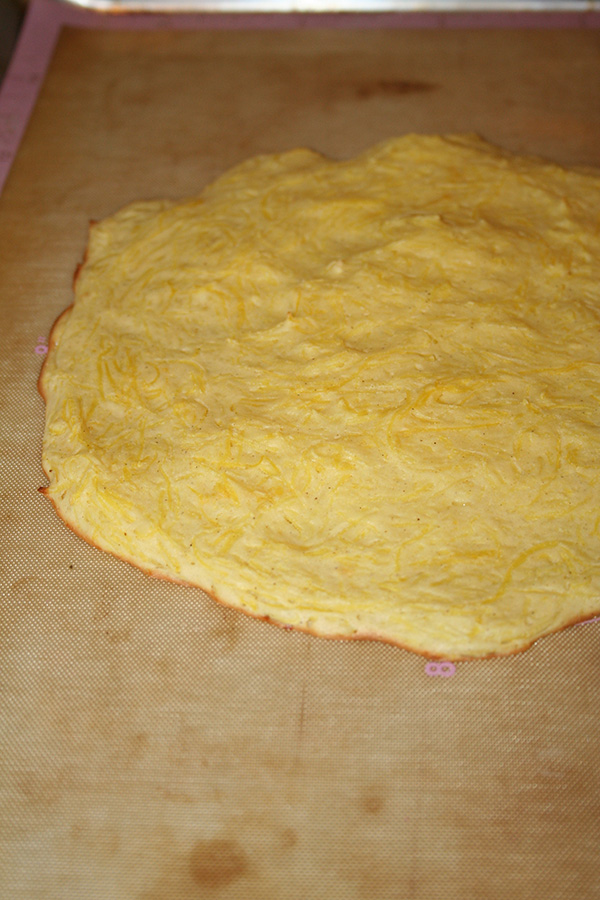 Step 5:
Remove from the oven, but leave the oven heated. Carefully (the tray is still hot) add the pizza toppings you'd like. In this case, tomato sauce and a blend of shredded mozzarella and parmesan cheese.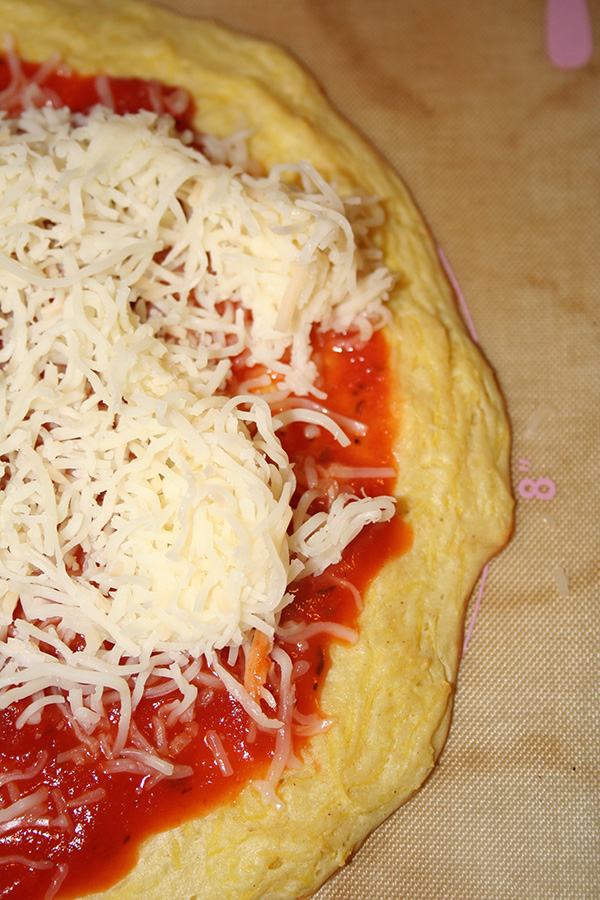 Step 6:
Place the pizza back in the heated oven until the cheese is melted and browned to your liking. Remove from the oven, let cool for a few minutes on the pan so the pie can "set" a little bit.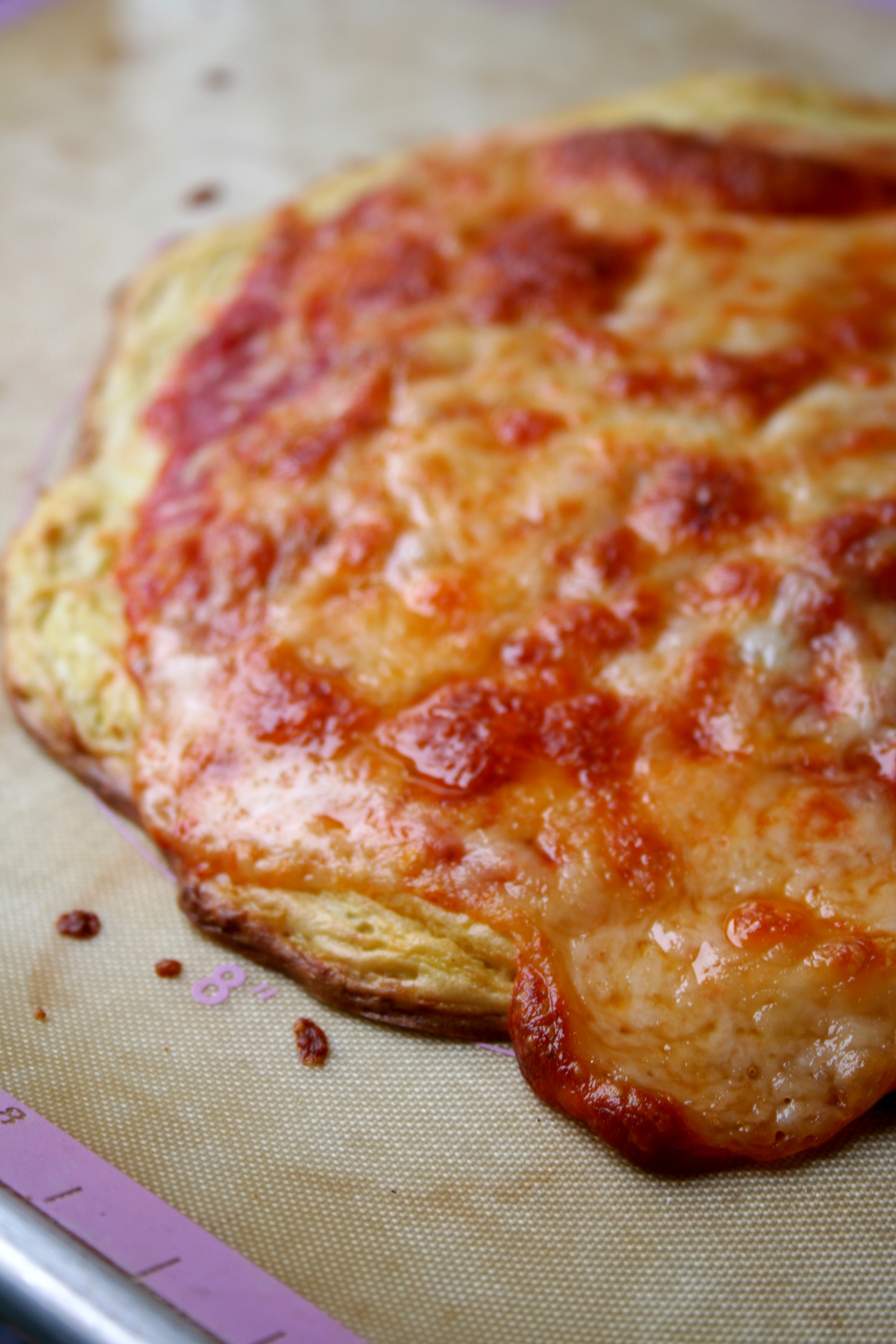 Step 7:
Slice with a pizza cutter and serve.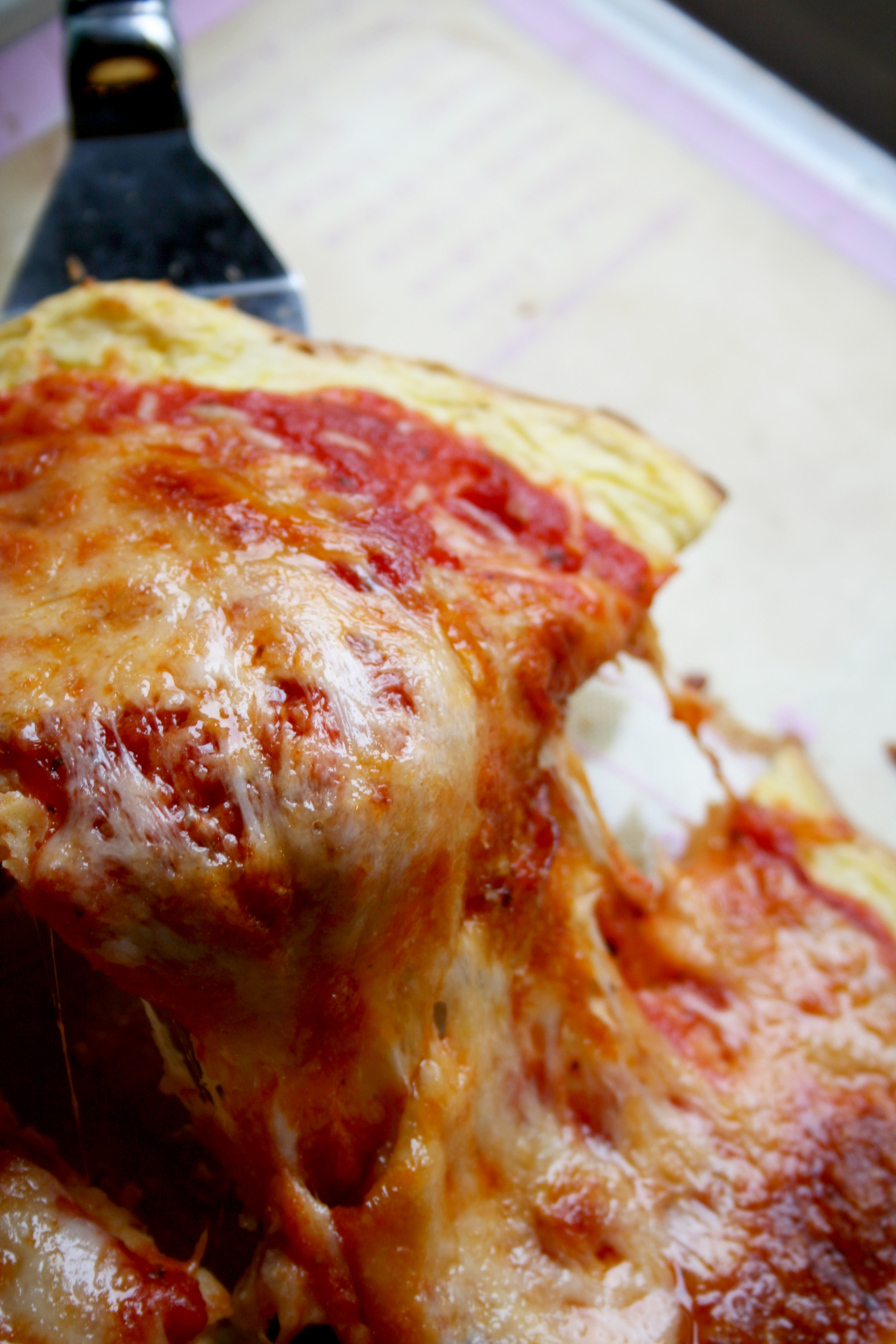 Substitution notes 
If you do not have potato starch flour, there are several alternatives you can use: a gluten-free "all purpose flour blend," commonly found in stores, is a great substitute. Another possibility is masa harina, which is made from hominy and has a fine texture. However, whether or not corn-based flours are grain-free can be a controversial subject, so if you have a corn sensitivity, do not use masa harina.
Interestingly, it is also possible to make this crust while completely omitting the gluten-free flour. However, the slices will not hold their shape as well when held, and your finished pizza will definitely be a fork-and-knife affair.
You can substitute two egg whites for the egg in the recipe. 
You can substitute cottage cheese, ricotta cheese, low fat sour cream, or greek style yogurt for the sour cream in the recipe.