What if I told you that every day could be a spa day?
Fall can be a stressful season for many of us. It's back to school season, plus we're all getting geared up for the insanity that is the holidays. I can't promise strong hands massaging your feet daily, nor can I promise a relaxing atmosphere. (That one's especially tricky if you have kids!) But if you take the time to relax and unwind, you can create a spa-like atmosphere right at home — and Bluprint has some knitting patterns that can help with that!
Give these luxurious spa knitting patterns a try, and pair them with a few of our favorite DIY beauty recipes for ultimate relaxation.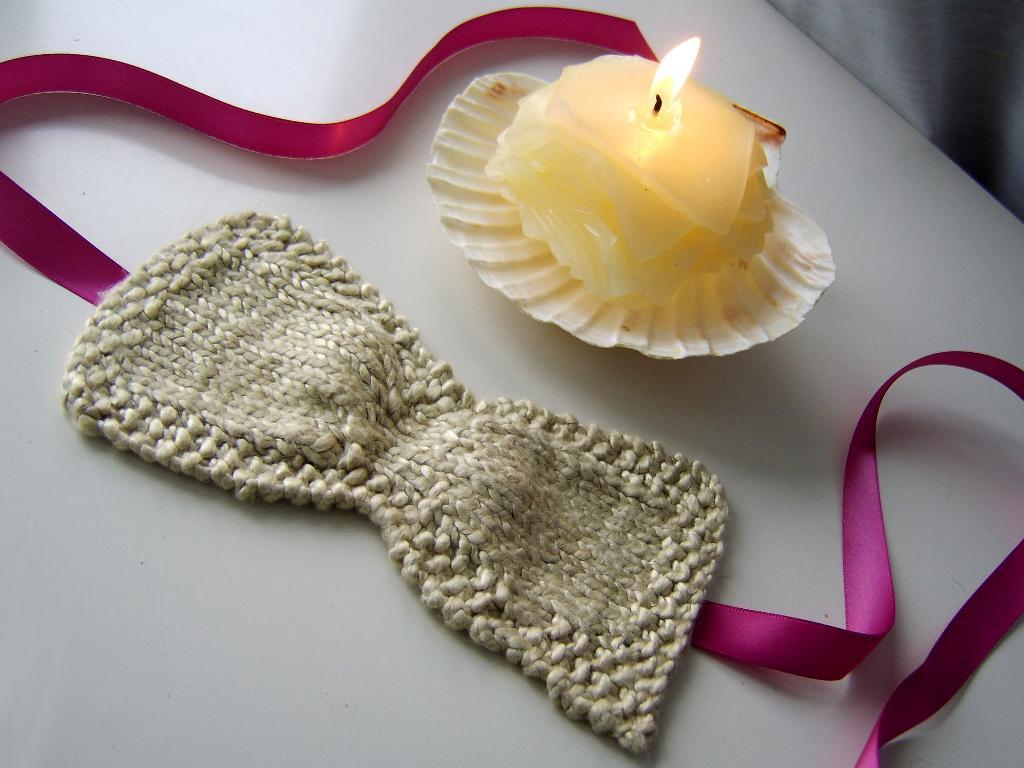 Photo via Bluprint member LadyDanio
Ruched Sleep Eye Mask
Use a soft, lofty yarn to knit up this sleep mask. It's perfect for people who need total darkness to sleep, and it's a way better solution than burrowing under the blankets like designer  LadyDanio tried to do before she knitted this for herself.
For ultimate relaxation: Read a few pages of your favorite book before you drift off to sleep. Want to dream of yarn? Try The Yarn Whisperer by Bluprint instructor Clara Parkes.
Get the Ruched Sleep Eye Mask pattern here.

Photo via Bluprint member ImpeccableKnits
Organic Cotton Spa Cloth
With just one ball of sport-weight cotton, you can knit up all three of these luxurious spa cloths. Swap them for your usual wash cloths — or just break them out for those days when you need a little extra pampering.
For ultimate relaxation: Pair your spa cloth with this DIY mint sugar scrub recipe for soft skin.
Get the Organic Cotton Spa Cloth pattern here.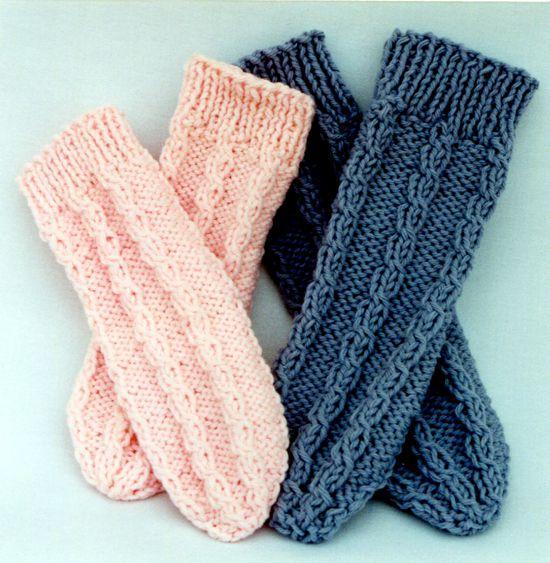 Photo via Bluprint member Frugal Knitting Haus
Knitted Slippers
I love chunky, cozy socks like these to wear around the house when the weather turns chilly. These knitted slippers would be perfect for just that.
For ultimate relaxation: Right before bed, apply your favorite lotion to your feet then slip these socks on to hold in that moisture.
Get the Knitted Slippers pattern here.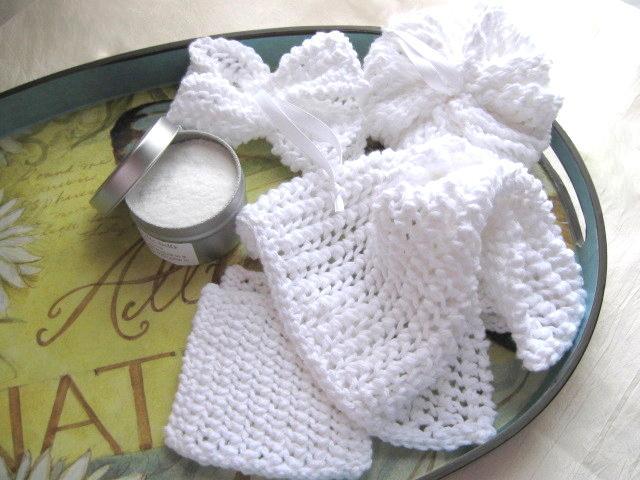 Photo via Bluprint member Lori_R
Ridge Line Spa Set
We're not fooling around here. This set has everything you need for a successful spa night at home, including a bath scrubbie, face scrubbie, wash cloth, and pouf.
For ultimate relaxation: Light a DIY soy candle while you bathe.
Get the Ridge Line Spa Set pattern here.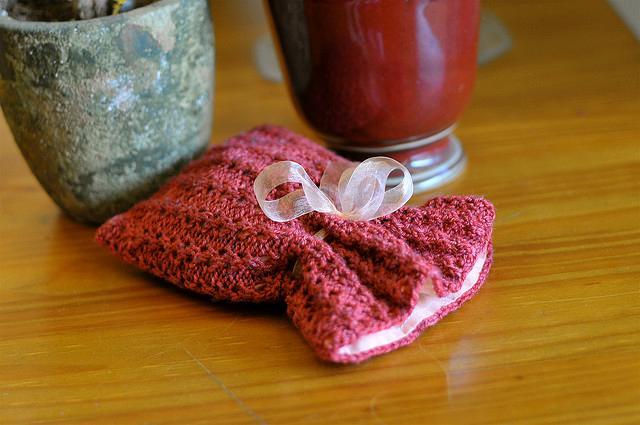 Photo via Bluprint member Grace Akhrem
Lace Spa Bag
Use this bag to store your best-quality soap so that it doesn't melt away in the shower. The bag also lets other household members know that this soap is only for those special, relaxing occasions!
For ultimate relaxation: Make your own soap with a scent you love! I'm dying to try this Carrot and Honey soap recipe.
Get the Lace Spa Bag pattern here.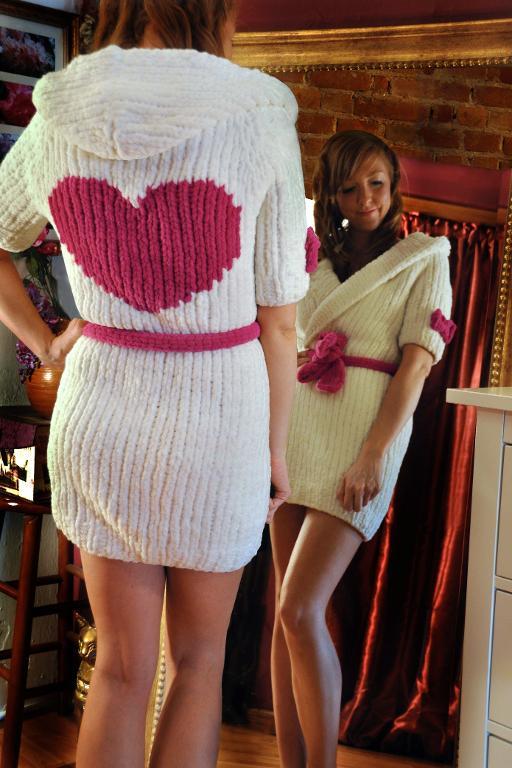 Photo via Bluprint member girlyknits
Cuddle Bunny Robe
I'm finished with those itchy robes that offer more bulk than warmth. And what better way to get what I want than by knitting my own? This robe uses Lion Brand Quick & Cozy, a soft fluffy yarn that's perfect for staying warm.
For ultimate relaxation: Get cozy in your robe while you soak your feet in a peppermint tea foot soak.
Get the Cuddle Bunny Robe pattern here.
Are you relaxed yet? Don't forget that knitting can help you feel relaxed, too. Treat yourself to a Bluprint class and watch it while you soak your feet. I'm really excited to try Plug & Play: Custom Scarves & Shawls with Amy Singer so that I can learn how to put different elements together to make my own fall and winter accessories.
How do you relax when you're stressed?