Chances are, you've used solids in at least a part of your quilts—the sashing, binding or a border. But have you ever had the chance to make a quilt completely from solid fabrics?
One of the advantages of making solid quilts is the ability to "paint with fabric" and have the ultimate control in the way the colors interact. Using solid quilting cottons as the primary design element in your quilt can be liberating and open you up to exciting new design possibilities. Some solid quilts have a greater visual impact than the same quilt pattern made with print fabrics.
Here are some stunning and surprisingly simple quilts made from all solid fabrics. You can also check out the Flickr group Simply Solid Quilts for a fresh dose of inspiration for your next project!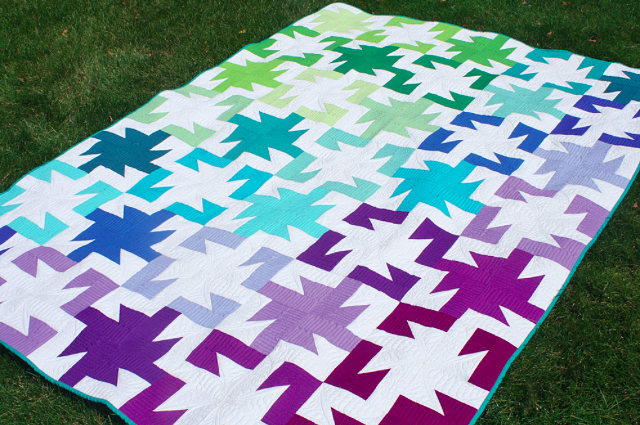 The Sparkler Quilt by Freshly Pieced combines cool-colored solids with a white background for a design that really plays with positive and negative space. Each block has an inverse of the same color, which adds great movement to the modern quilt design. Notice how the free-motion quilting design shows up beautifully across the solid quilt.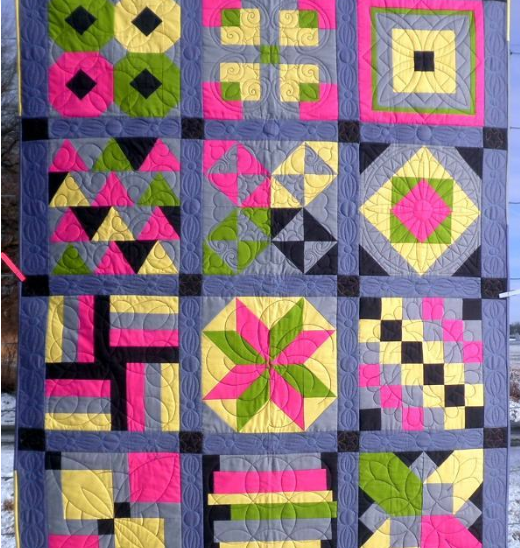 The Modern Solid Sampler by PersimonDreams gives an example of how you can use just a few colors to achieve a striking solid quilt. Two shades of blue and black act like neutrals, while the yellow, green and hot pink solids really make the sampler blocks pop! Each block in contains all of the colors, which ties them together into a cohesive collection of blocks.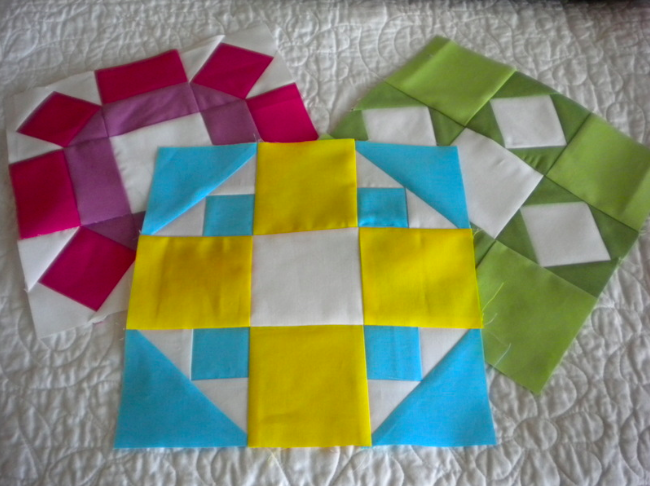 If you're not sure how you'd like quilting with only solids, a good place to start is with just a few blocks. Sherri of A Quilting Life created these solid quilt blocks while taking part in the Moda Friendship Quilt Along. Each block looks bright and cheery using just two colors against a white background. One advantage to solid quilts is the vast array of colors that pair well together—there's no need to worry about prints, scale or style of fabric.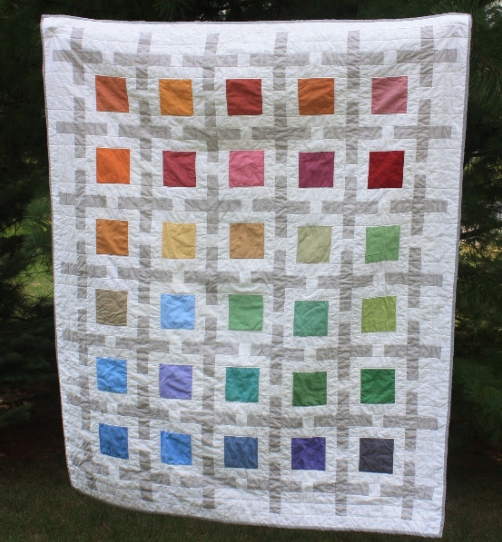 If you'd rather not spend your time choosing colors for your quilt, take a cue from precuts. Craftsy member howtobejenna created her Positive Space Quilt, not once or twice… but three times! Each quilt was made using precut squares; the solid quilt shown is made from a Kona Dusty Charm Pack.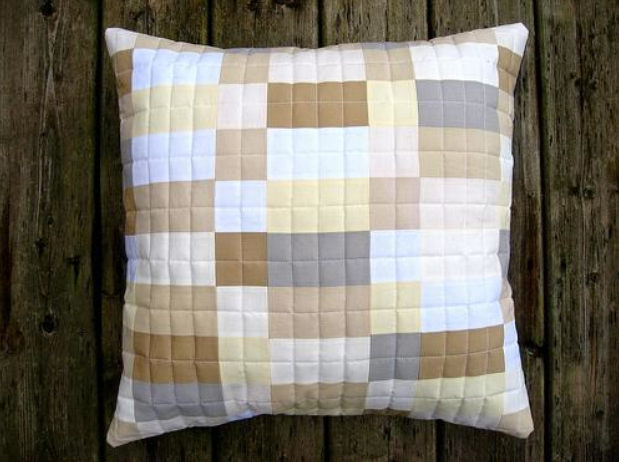 You can also skip the rainbow effect by piecing an array of neutral solids. This Neutral Grid Pillow by Sheila combines quilting cottons that are normally relegated to the background, making them the star of the show. The straight-line quilting forms a grid across the piecing for a grid for an understated yet contemporary solid quilt design.
If your stash is short on solids, try substituting small-scale, monochromatic prints. Rainbow Quilt II by QuiltDude combines some solids with near-solids, like the dark blue print. From a distance, this overlapping rectangles design looks like it's made from solid fabrics.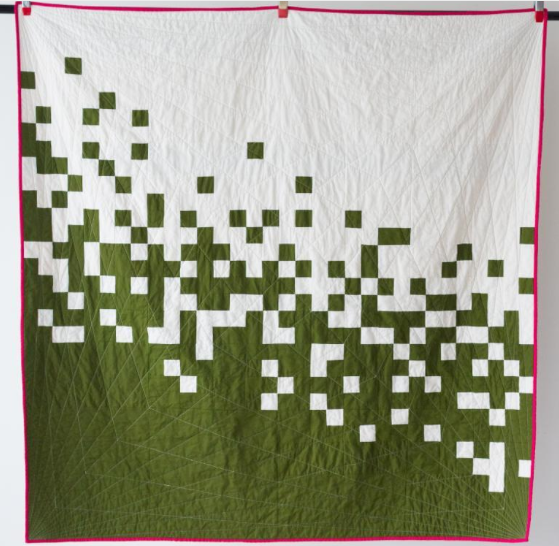 When quilting with solids, don't feel like you have to use every color in your stash. Using just two colors to paint an entire quilt design, the Pixel Pusher quilt by Caro Sheridan is a great example of the drama that can be created with solid fabrics. To make this design your own, try pixelating an image with photo editing software and recreating the design in solid colors. Learn how in Caro's Craftsy class, Pictures to Pixel Quilts. It's free!
Do you stock up on solid fabrics for your quilting stash? If so, would you rather buy yardage or precuts?