Do your feet freeze throughout the entire winter? The only time I see my toes during cold weather is when I shower, because I'm constantly wearing socks and slippers.
Knowing how to wield a crochet hook certainly comes in handy when you always have cold feet — and so do cozy slipper crochet patterns! Whether they're felted, made to look like animals, or just basic slip-ons, slipper crochet patterns will give warmth to freezing tootsies.
Did I also mention that any of these slipper crochet patterns would make great gifts for everyone on your holiday list?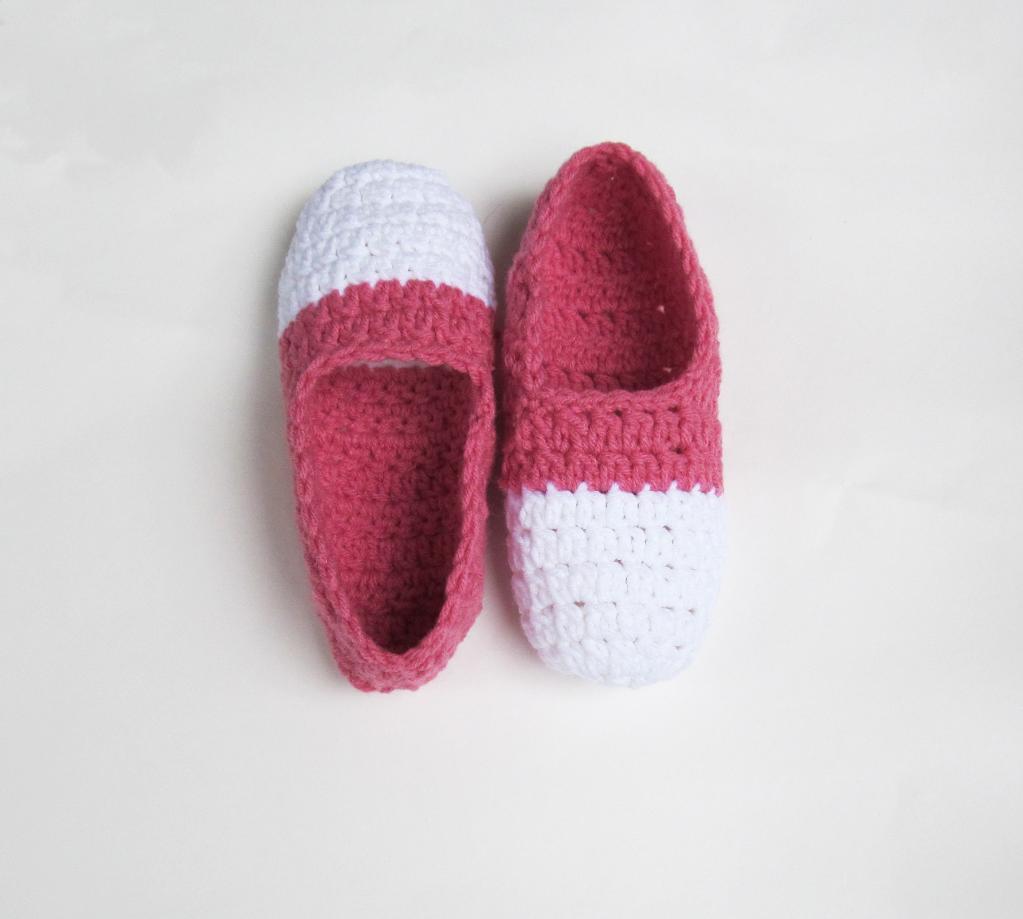 Photo via Craftsy member TampaBayCrochet
FREE Two-Tone Ballet Slippers
I love a two-tone shoe, and these slippers remind of the shoes I've often spotted in stores. Crochet these in your two favorite colors and decorate them with anything from flowers to pompoms and buttons.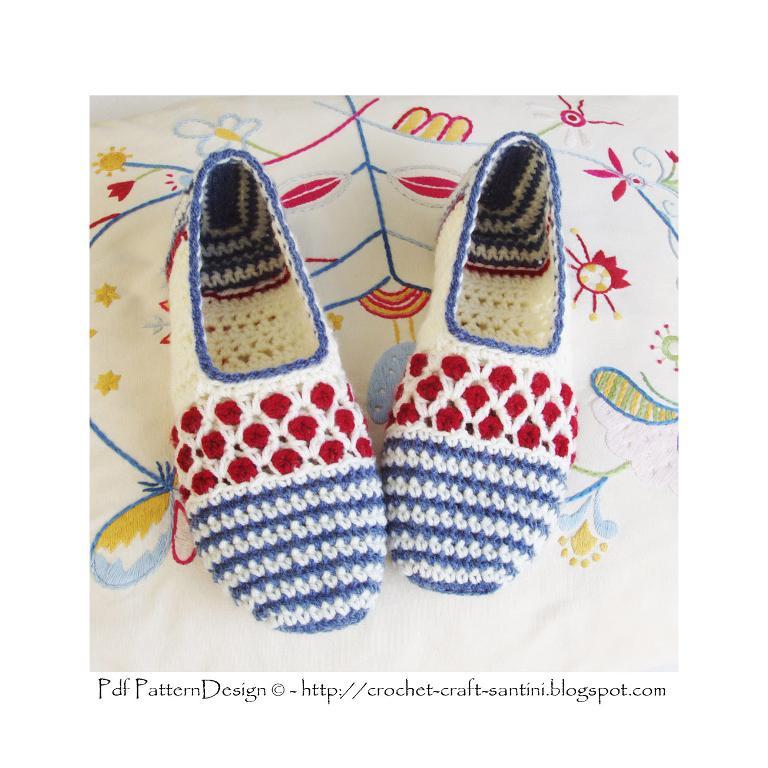 Photo via Craftsy member SOPHIE AND ME
Stripe and Dot Slippers
Pull the colors for the stripes and dots right from your stash and you may not even have to spend money on these pretty slippers. You'll also get tips for applying soles that extend the life of the slipper, plus make them sturdier against wear and tear.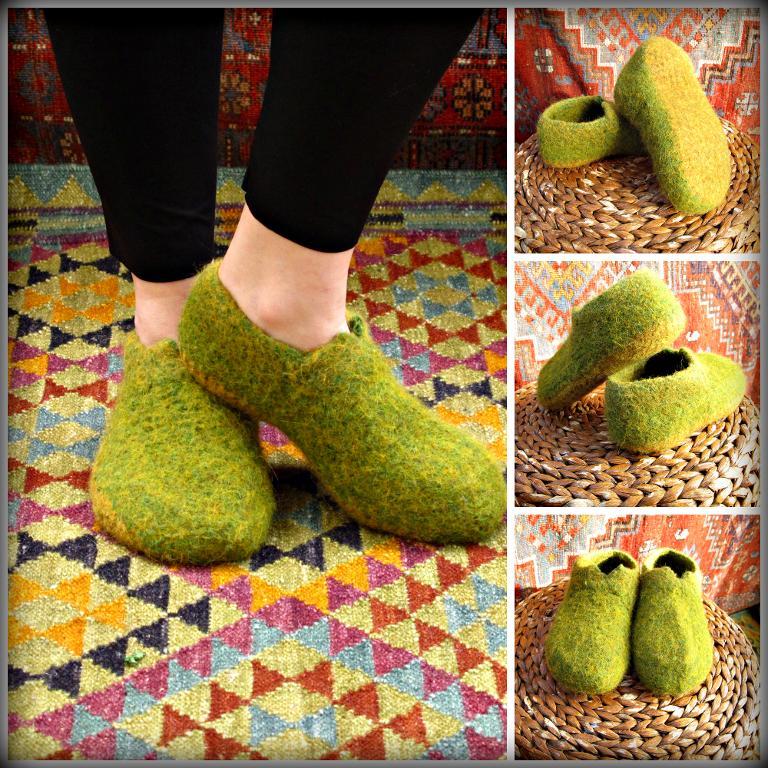 Photo via Craftsy member mosscroch5228942
The Hobbity Slipper
There's just something about felting that's so satisfying. Plus, in this case, felting makes the slippers super warm! Never tried felting before? No worries. The slippers come with instructions for felting in the washing machine.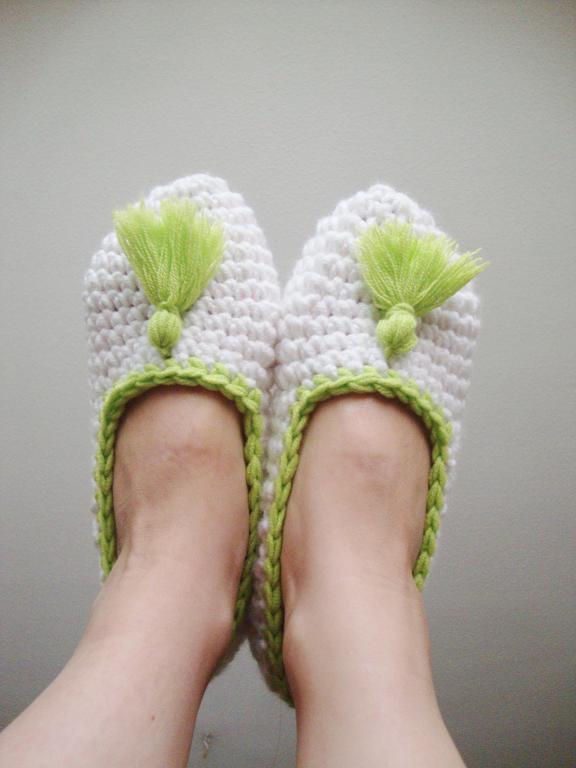 Photo via Craftsy member rochelle.899375
Slippers with Tassels
Designer rochelle.899375 says you might be able to whip these slippers up in just one evening. The pattern includes instructions for making the tassel, too, which will come in handy for a lot of other projects that need an extra embellishment.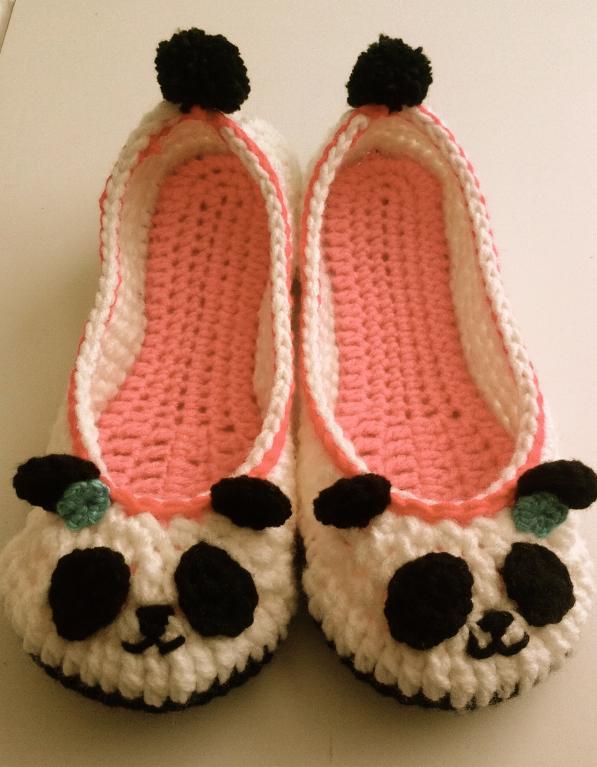 Photo via Craftsy member prettythings55
Panda Slippers
I can immediately think of at least four people on my list who would go crazy for these panda slippers! You'll need to do some light finishing work to embroider the panda face details and attach the ears, so have that yarn needle handy.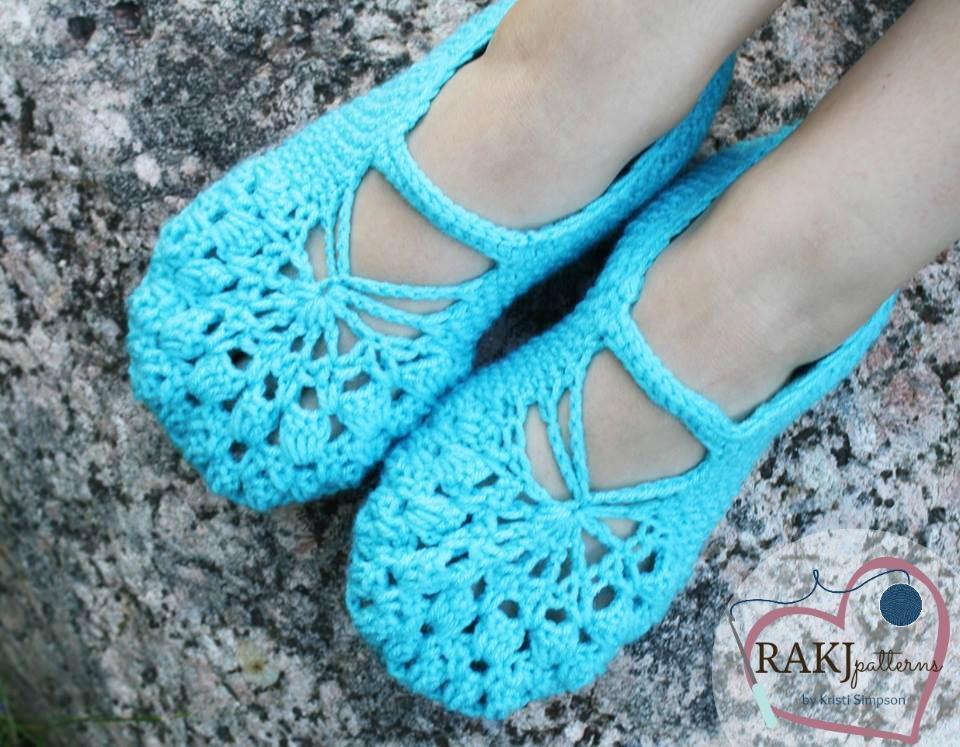 Photo via Craftsy member Kristi Simpson
Brooke Slippers
Tired of making the same old pair of slippers over and over? Try slippers that have unique shaping that you won't find just anywhere. These Brooke Slippers are so pretty that you'll want to wear them out in public. Try to resist that urge.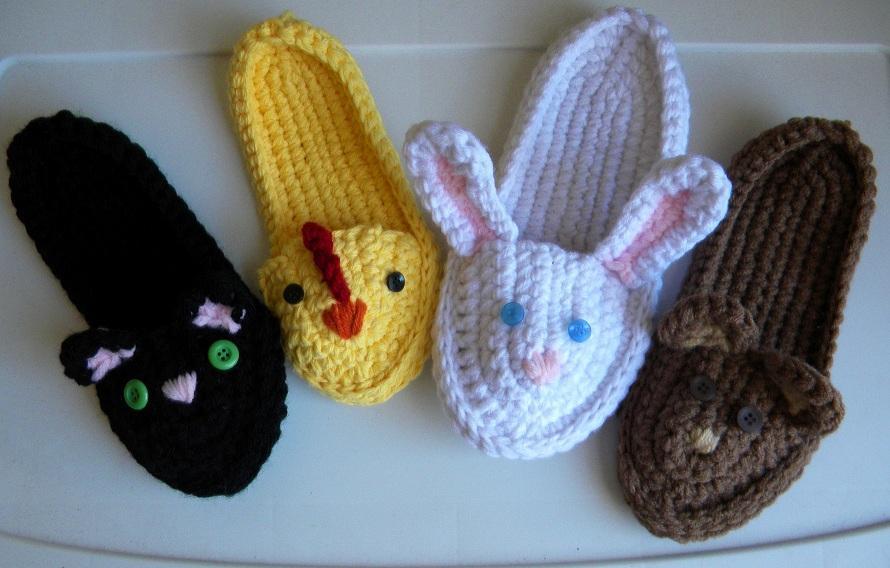 Photo via Craftsy member SmeckybitS
Animal Slippers
I just can't resist these animal slipper patterns! Aren't they adorable? Choose from these animals, or combine different features to make your favorite animal. It's a great way to use up the extra buttons you may have hanging around.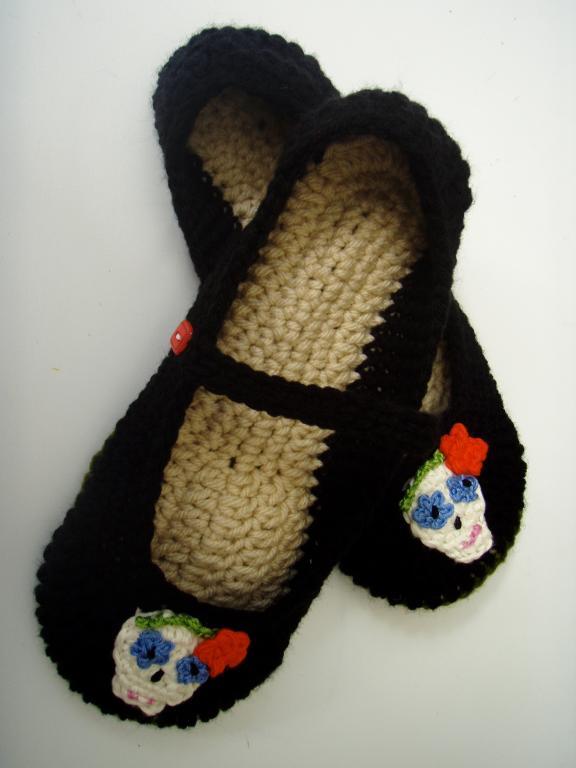 Photo via Craftsy member prettythings55
Sugar Skull Slippers
Mary Jane-style slippers — the kind with the strap — are one of my favorites. The strap helps them stay put and makes them look a little fancier than your usual slippers.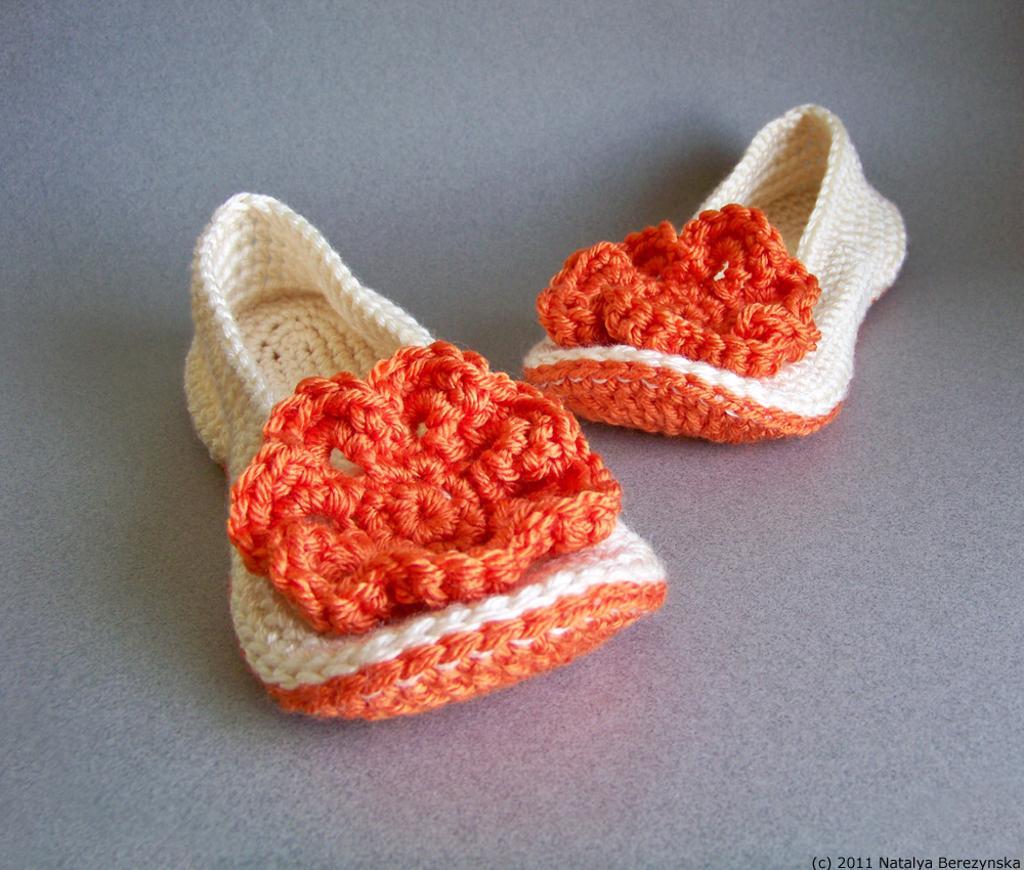 Photo via Craftsy member natalya1905
Crochet Slippers with Flowers
You have plenty of options for customizing this pattern. Make them with or without the flower and test out different color combinations. You could crank out several pairs of these as holiday gifts, and they could all look completely different!
What do you wear to keep your toes toasty-warm? Do you prefer socks or slippers?