As much as I love dresses, skirts come in a close second. There are so many great skirt patterns available on Bluprint, it's hard to pick a favorite!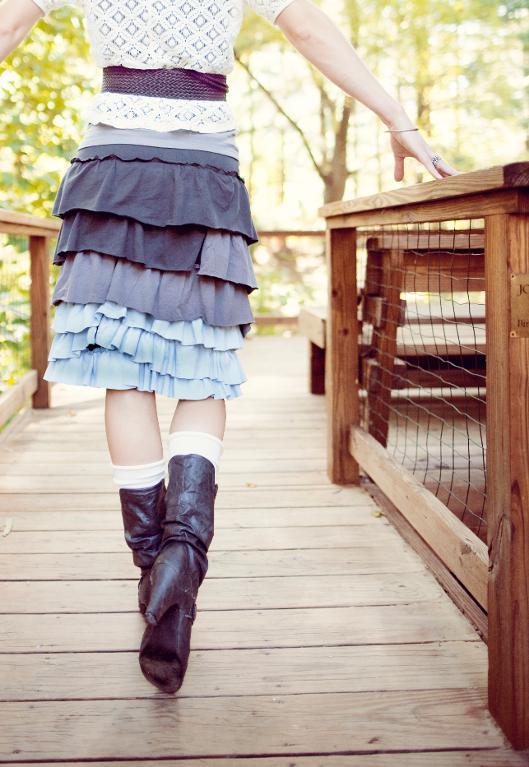 Upcycling
I'm a big fan of upcycling old clothes into something new because it's cheap and environmentally friendly. If you've ever come across a stash of vintage bed linens and wondered how to repurpose them, the I Like My Skirts Fast and Cheap pattern is your answer. If you have old jeans that have served their purpose, you could turn them into a denim maxi skirt. Or, you could turn a pile of T-shirts into a layered ruffle skirt.
Pencil skirts
Pencil skirts are such a classic shape and they're a great addition to your wardrobe if you need office-appropriate options. I love the surprising ruffle detail on the back of this pencil skirt pattern, while this pattern puts the details front and center.
This knee-length pleated skirt pattern is suitable for a bunch of different fabrics, so it's one you can make over and over again for different seasons. This pencil skirt with front pockets also has a cute scalloped hem. I love the clean, tailored look of the Fitted Panel Skirt pattern. And the Color Block Pleat Skirt would be a great addition to a work wardrobe.
A ruched pencil skirt is a new take on the classic shape. While, this pencil skirt has an unexpected bow detail on the back, and this pattern has interesting all-over ruching. A flat-front gathered skirt is easy and cute. A peplum skirt is also unexpected.
If none of these options suit you or you're looking for the perfect fit, you can also draft your own custom-fit pencil skirt.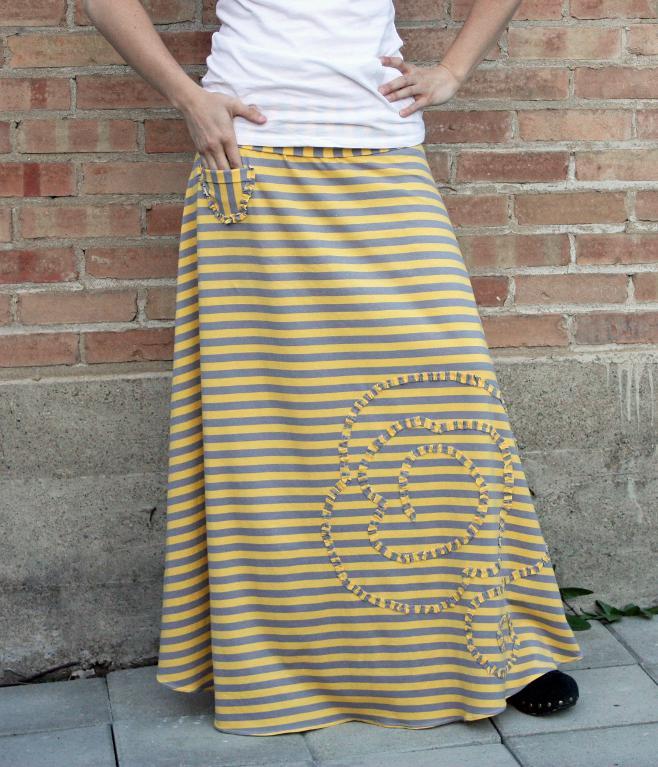 Maxi skirts
Maxi skirts are super comfortable, but a lot more polished looking than your favorite pair of sweats. I like the detail on the front of the knit Mixi Skirt. A tiered maxi skirt is another option. This maxi can be made with or without a ruffle, while this peasant skirt can be made long or short.
Petite women can still pull off a maxi skirt, too! The XXS-L Maxi Skirt pattern was sized with petite women in mind, but taller women can use it, too.
Shorter skirts
Not into maxis? There's plenty of casual skirt options available on the shorter side, as well. The Flared Mini Skirt is fun and flirty, while the Paper Bag Waist Skirt would be perfect for work. The Julep Skirt has a high-low hem and is a fun alternative to shorts in the warm summer months.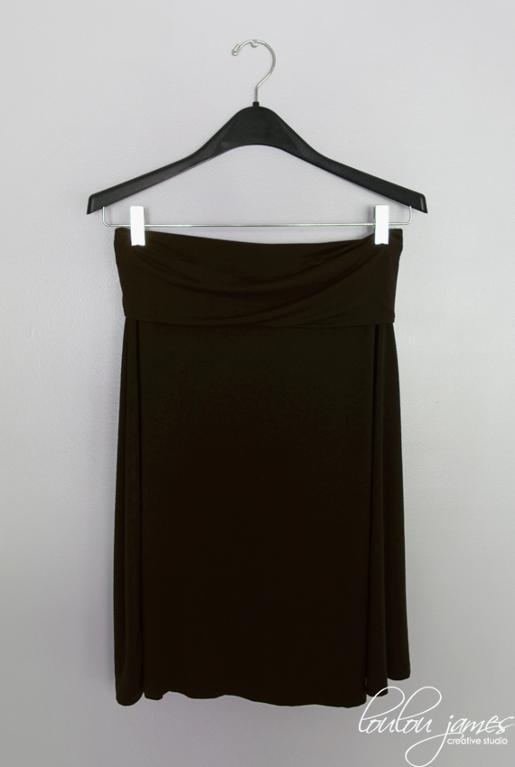 Maternity skirts
Baby on board? You still have plenty of skirt pattern options. Olivia is a breezy A-line-style skirt. Ava has a fold-over waistband that can be unfolded when your belly needs more coverage. Emily can be made with a scalloped hem and either a high or low waistband. And Meg is a sleek pencil-skirt option.
Specialty skirts
Skirts don't all fit into neat little categories, but some were too great not to share! You don't have to give up shorter, fitted skirts just because you bike to work (or anywhere else). You can convert a skirt. Can't decide between pants or a skirt? How about a pair of culottes? If you need a little something to go underneath your skirt, here's a great half-slip pattern. And if your style sensibilities run towards goth, or if you're looking for an option for a costume party, a Victorian skirt will fit the bill. Or maybe a tutu is more what you're looking for.
Learn skirt constructing techniques, including pattern drafting and how to add waist support and pockets, in the Bluprint class Design & Sew an A-Line Skirt. Also, be sure to check out our roundup of cute dress patterns.
Which skirt is next on your "to sew" list?