I've knit — and, let's admit it, frogged — a lot of garments in my life, but the one garment I've never knit before is a skirt. This year, skirts are definitely on my to-knit list!
Skirt knitting patterns satisfy a lot of my wardrobe requirements. They're comfortable, plus they can span different seasons if you style them the right way: Tights and boots are your friends! Check out these Craftsy skirt knitting patterns and start planning for your transition from summer into fall.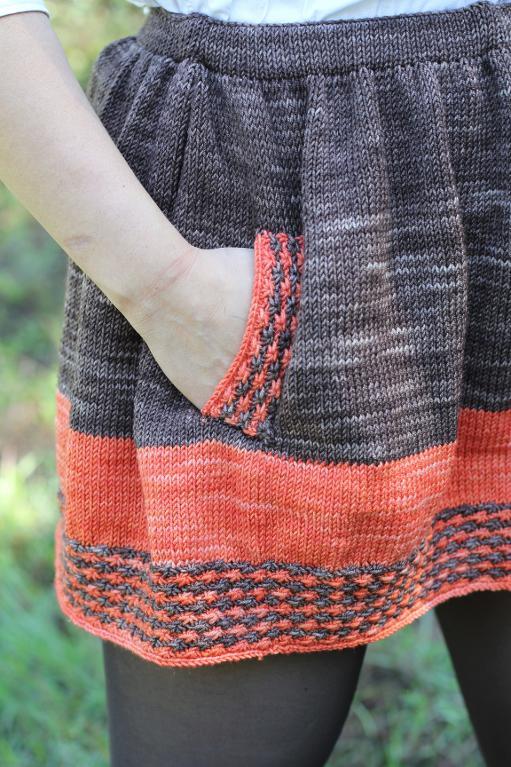 Photo via Craftsy member AllysonD
"New Girl" skirt
There are so many reasons to love this skirt, but my favorite element is the textured border on the hem and pockets. And what gal doesn't love a nice comfy elastic-waist skirt? You can sport this skirt with or without tights, making it wearable all year round!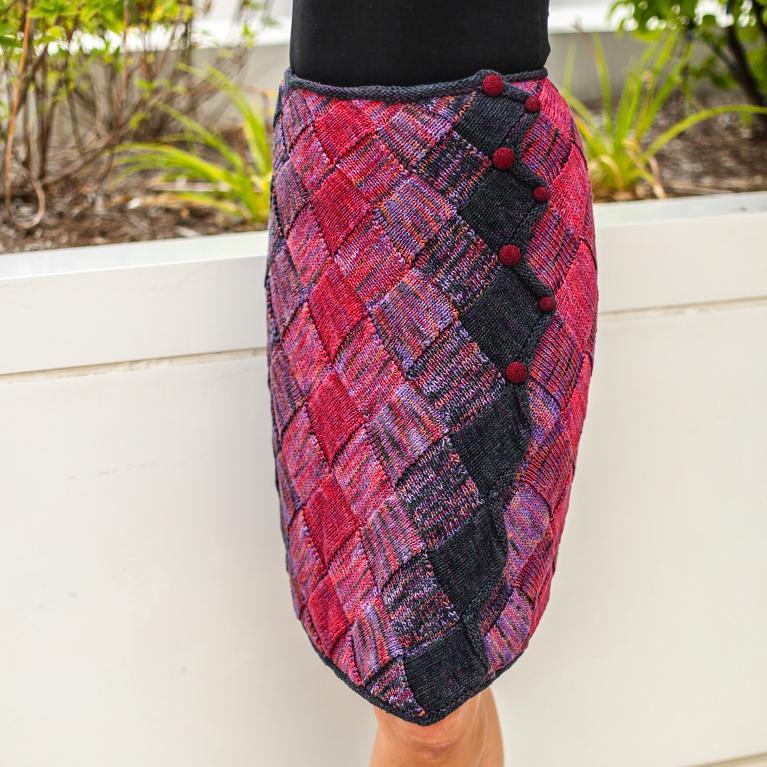 Photo via Craftsy instructor Gwen Bortner
Entrelac wrap skirt
I bet you'll never be able to find a skirt like this in any clothing store! Craftsy instructor Gwen Bortner designed this skirt using the entrelac knitting technique. Not familiar with entrelac? The technique might look complicated, but it's not! Gwen's Entrelac Knitting class is a great intro to this technique. Check out the class, and you'll see that even though the skirt looks like woven strips of knitted fabric, it's actually not!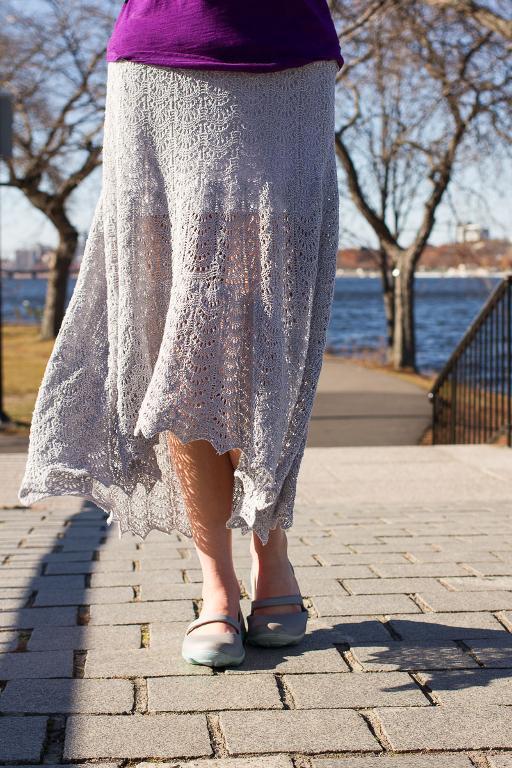 Photo via Craftsy member PattyNance
Tanana skirt
Love flowing skirts? This one's for you! The sloped hem really sets this skirt apart from the rest. It's knit with a linen yarn, so it's great for summer. But I could totally see myself pairing this skirt with boots in fall, too.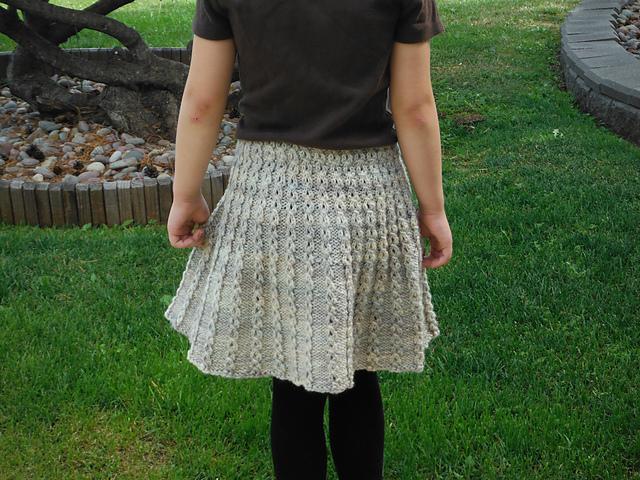 Photo via Craftsy member Taiga Hilliard
Girl's Marian skirt
The little ladies need knitted skirts, too. This skirt is sized from newborn to 10 years old, so it can be knitted for any little one. The skirt is knit in the round, meaning you don't have to seam anything. Adjust the length to fit the wearer by simply adding or omitting rows once you reach the bottom of the skirt.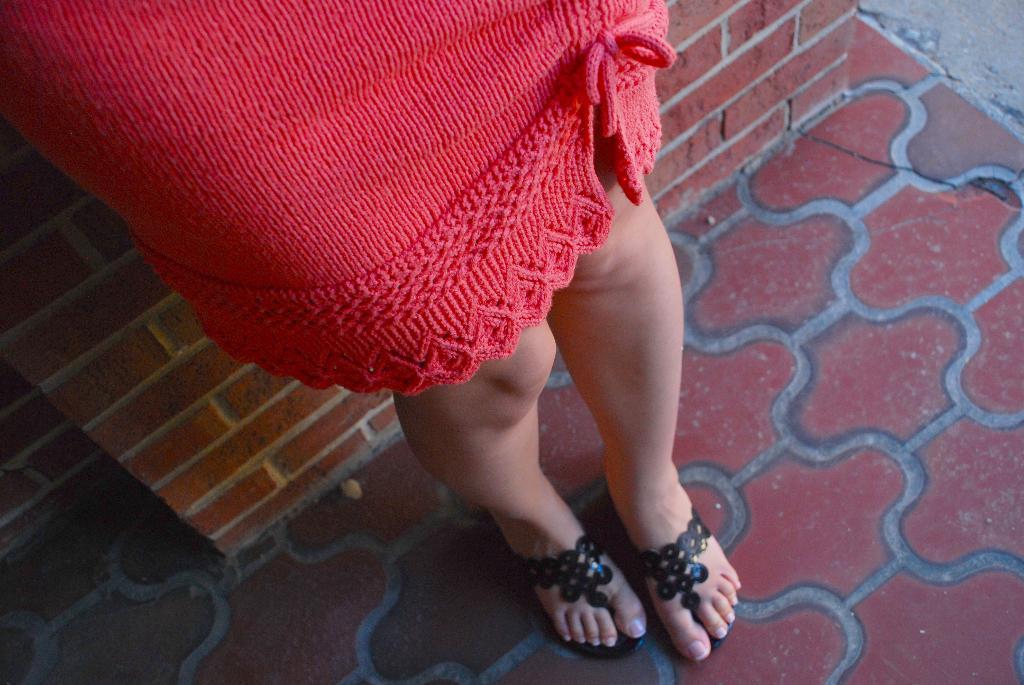 Photo via Craftsy member TheSexyKnitter
Sundance square pencil skirt
If you have the confidence to pull it off, go for a pencil skirt. Knitted skirts are great for the pencil silhouette because the knitted fabric hugs those curves in all the right places. In fact, this skirt was designed with a 5-6″ negative ease for just that reason.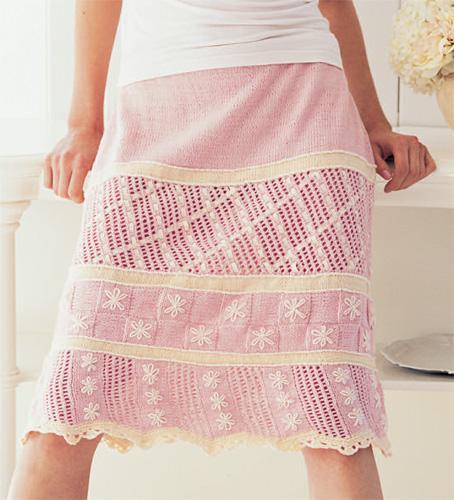 Photo via Craftsy member Vogue Knitting
A-line skirt
You'll need to break out your all-around craft skills for this skirt! Knitting this multi-panel skirt is like knitting three different skirts in one. You'll stitch a lace, stockinette, and basketweave panel to make up each part of the skirt, plus finish it off with a crochet edge and embroidered daisies.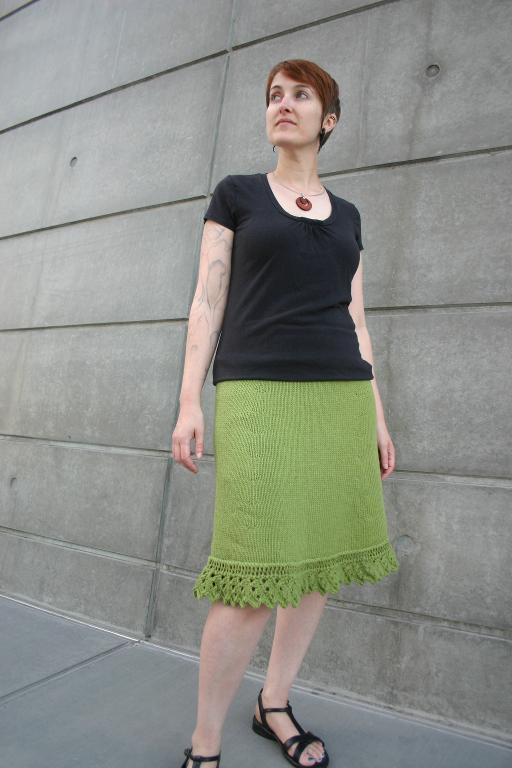 Photo via Craftsy member Kirakdesigns
Sawtooth skirt
This skirt is super basic until you reach the awesome sawtooth edging at the bottom. The edging is actually knitted separately and then sewn onto the skirt. This is another one of those skirts that I could definitely see paired with some brown boots for fall.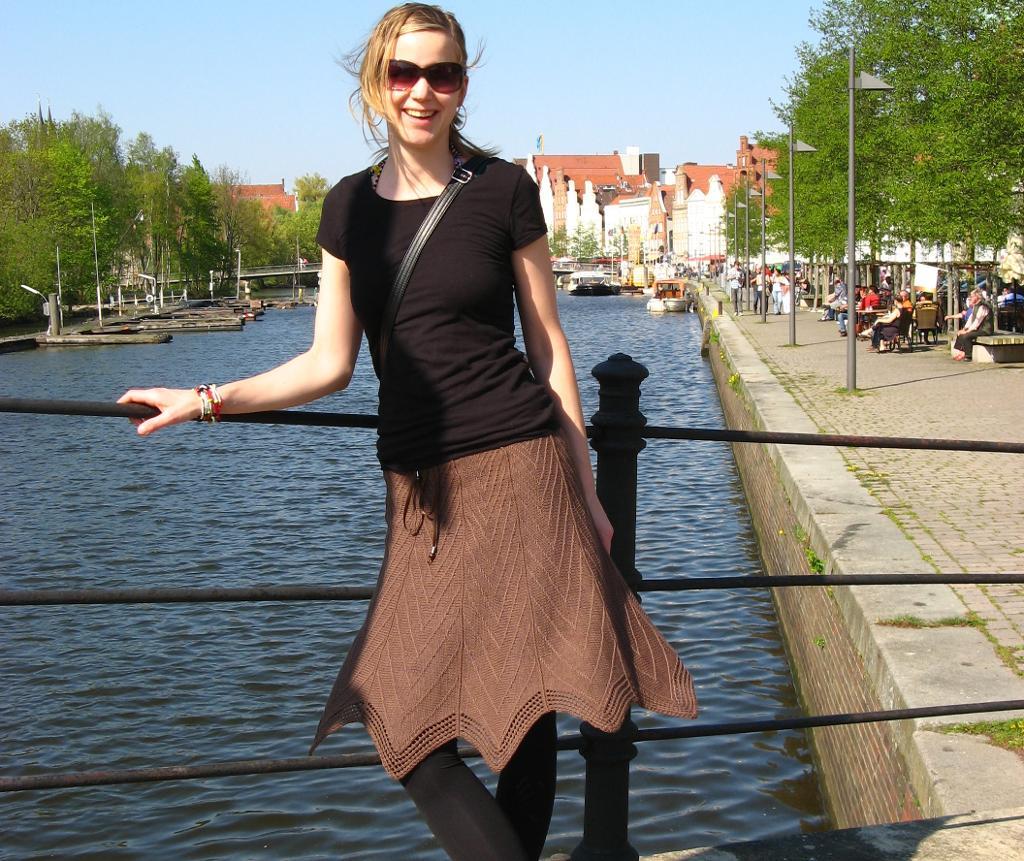 Photo via Craftsy member janukke
Ronja skirt
I'm in love with the hem of this skirt. This skirt is knit in panels, making it an ideal project to take with you on vacation. There are also instructions for making a shorter version of the skirt for knitters who want to show off a little more leg.
Have you ever knitted a skirt before? What seasons do you wear it?