Did you know that with just a piece of wire and a few basic tools, you can create your own simple wire jewelry in no time at all?
It really is easier than you think! Believe it or not, in just five minutes, you can create this chic spiral bracelet, and your friends will be asking where you bought it.
Follow along to make your own 5-minute wire bracelet.
Materials:
16-gauge wire or thicker (your choice of metal)
Hammer
Steel block or other very hard surface
Needle-nose pliers
Wire cutters
Instructions
Step 1:
Cut a 12″ piece of wire. Grab one end of the wire with your needle-nose pliers and begin curling it around in a spiral.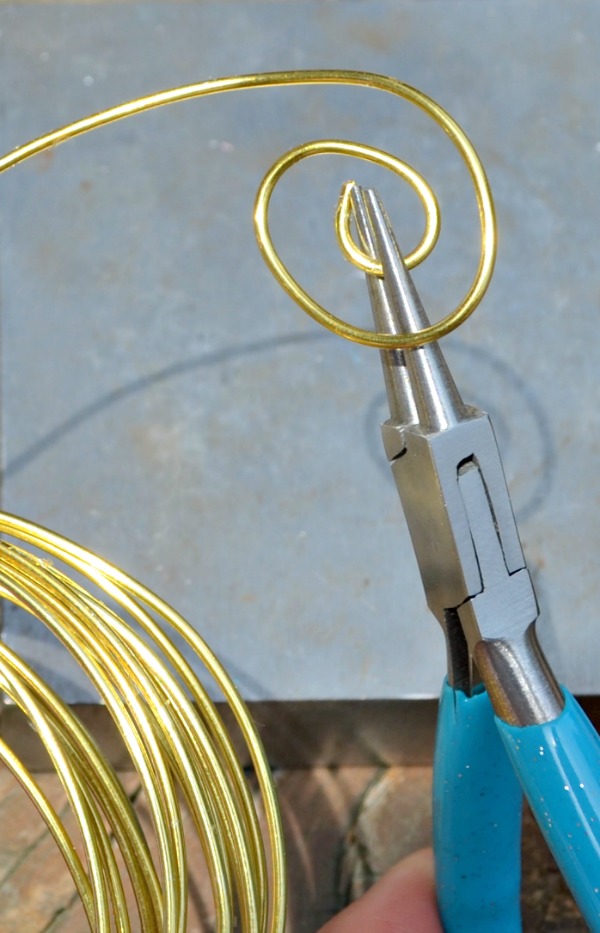 Step 2:
Once the spiral is as big as you'd like it to be, use your pliers to bend an angle into the wire so you can begin to shape the bracelet part.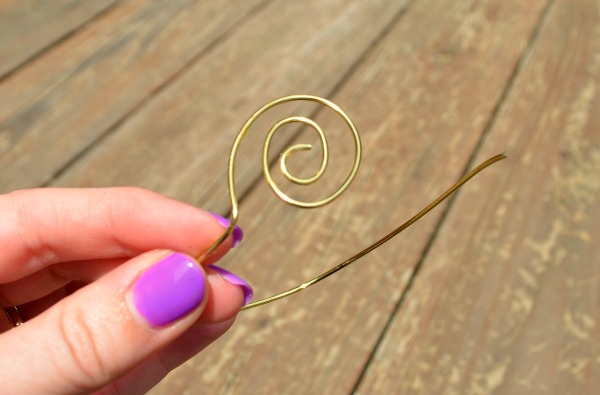 Step 3:
Place your wire onto your block and hammer it flat. This creates a textured, finished look.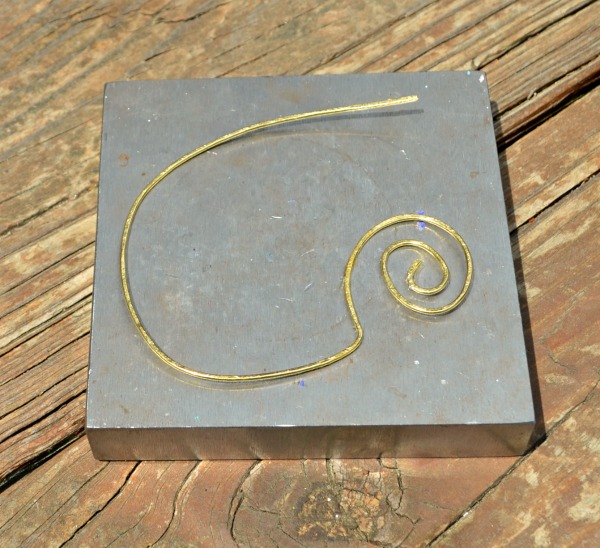 Step 4:
Wrap the wire around your wrist for sizing. Cut off any excess, then use your pliers to form a loop/hook on the end. Make sure not to close it all the way because hooking it into the spiral is how you will fasten the bracelet onto your wrist.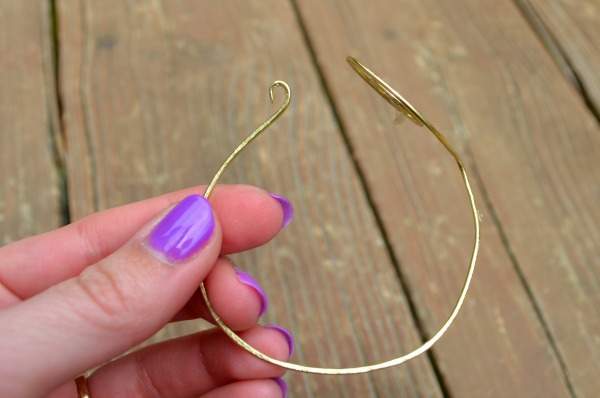 Step 5:
Gently shape the bracelet into a circle or oval. If you happen to have bracelet bending pliers, those are great to use for this step.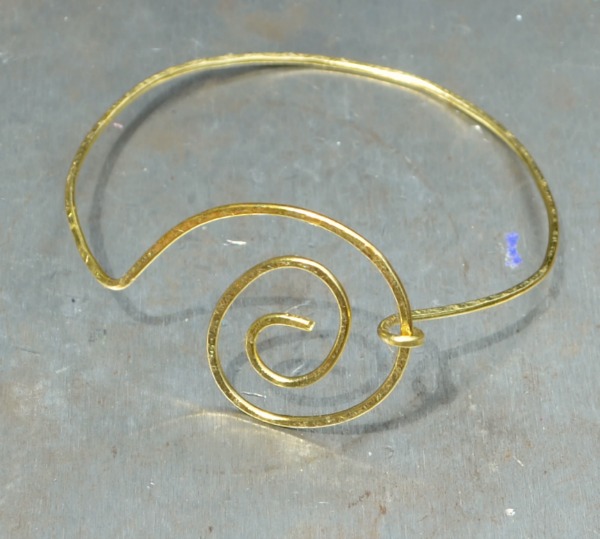 That's all there is to it! Now your bracelet is ready to wear!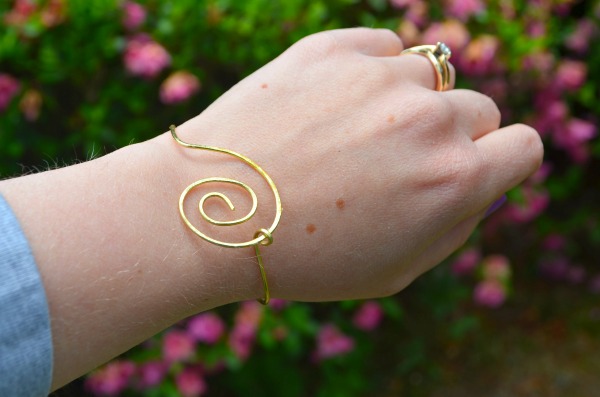 Just unhook it to place it around your wrist, then fasten it to secure. Quick, simple, easy and oh-so-fabulous!
Use the same basic technique to make your own variations.
Heart
Here's a fun one to try next: Instead of starting with a spiral, try forming a wire heart in the first step.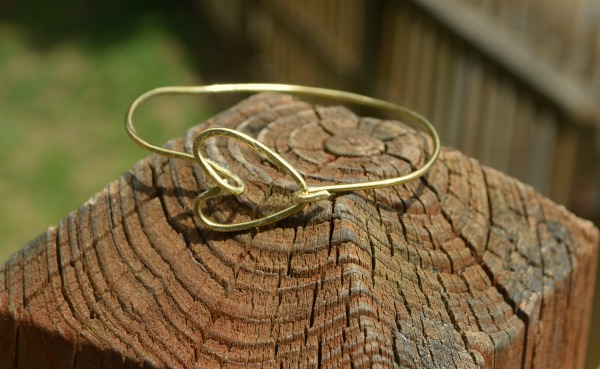 This will give you a sweet "love" themed bracelet that makes a great gift for a friend, mother, grandmother or sister… not to mention that you'll want to keep one for yourself!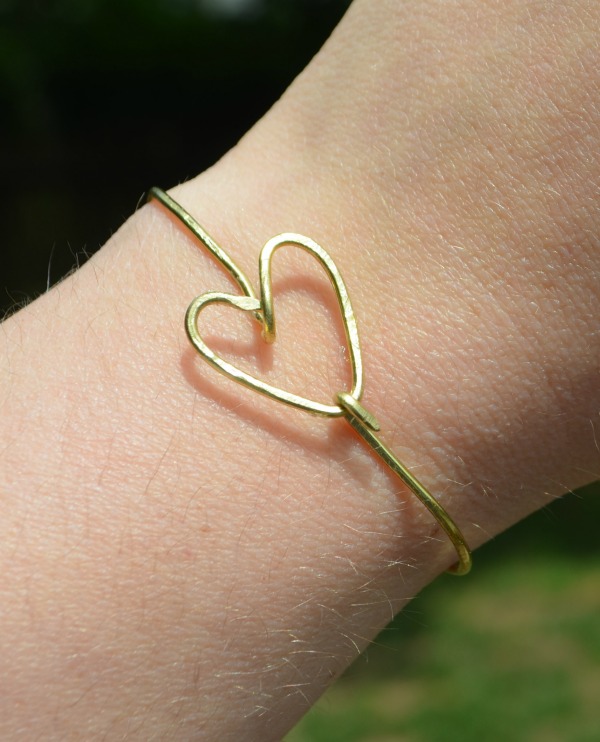 Shapes
Once you've gotten the hang of bending the wire into shapes and hammering it flat, there's no limit to what you can create! Some of my personal favorite shapes to make are a cat and a coffee mug. You can turn these into more than just bracelets, too. They make great pendants, bookmarks, earrings and more.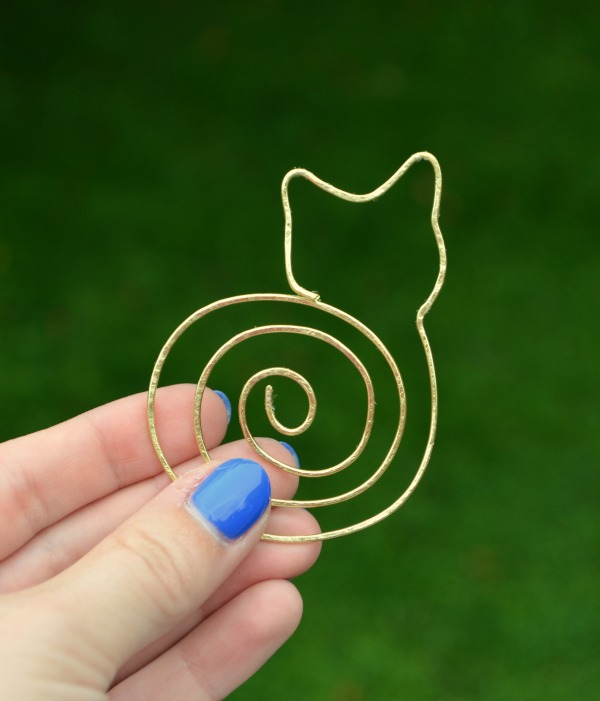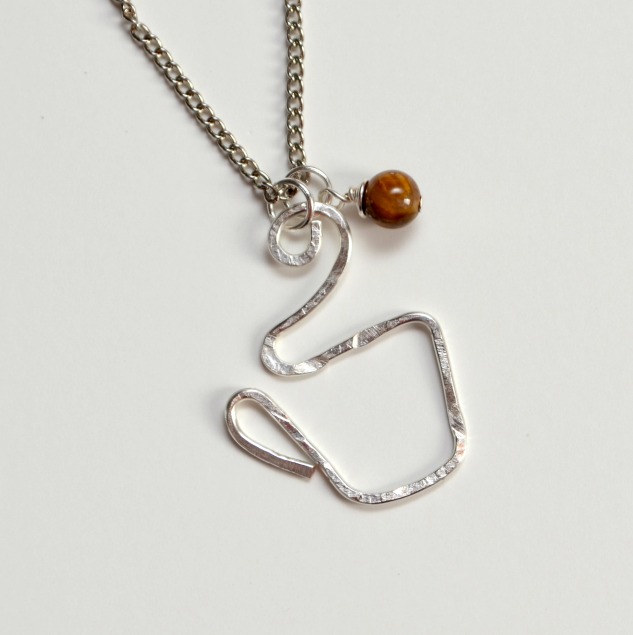 What do you think? Is this a project you can see yourself making and wearing? What shapes would you love to create with wire?