Whether you're new to quilting or just need to cleanse your palate after a particularly tricky project, simple quilt patterns are sometimes the perfect solution to scratch that creative itch!
These seven patterns show that simple quilt patterns don't ever have to be boring.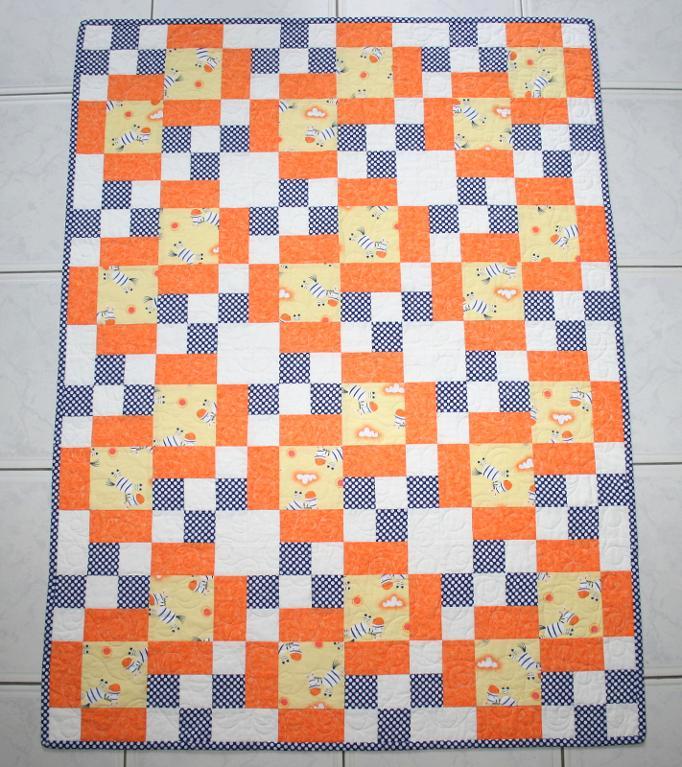 Photo via Bluprint member Karin V.
1. Easy Baby Quilt
I love how this free, easy baby quilt is only made with squares and rectangles, but the high contrast in the colors really makes it pop. The fun and unexpected arrangement of the shapes makes it much more interesting than one might expect from a simple project like this.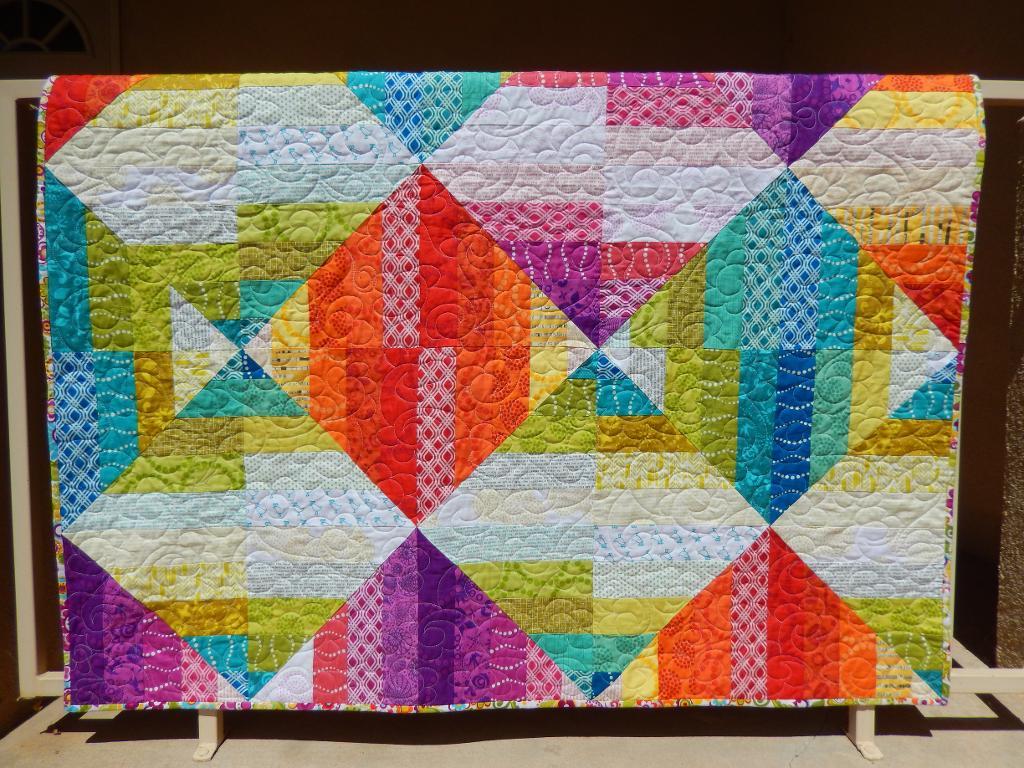 Photo via Bluprint member Quilting Mod
2. Sorbet Quilt
Made entirely from precut 2½" strips, this quilt could not get any easier. But look at those beautiful colors and cool secondary patterns from the alternating strips! For an added bit of fun, add a contrasting print binding as the designer did above. If you need a nice-sized project in a hurry, this quilt is the perfect solution.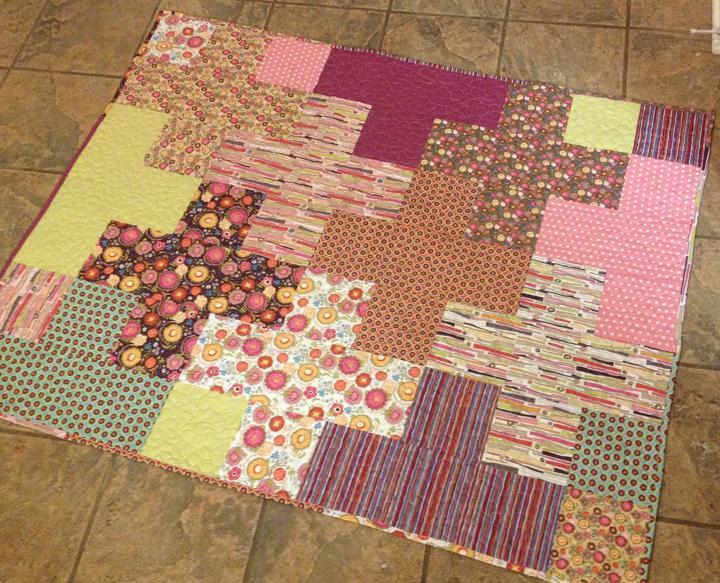 Photo via Bluprint member Jen Eskridge
3. Plus Quilt (Baby Size)
A plus quilt is a fabulous way to use up medium-sized scraps or fat quarters, and any baby would love the fun colors and modern design highlighted in this quilt. What's even better is how much you'll love putting together this simple and easy project, which goes together in a matter of hours from start to finish.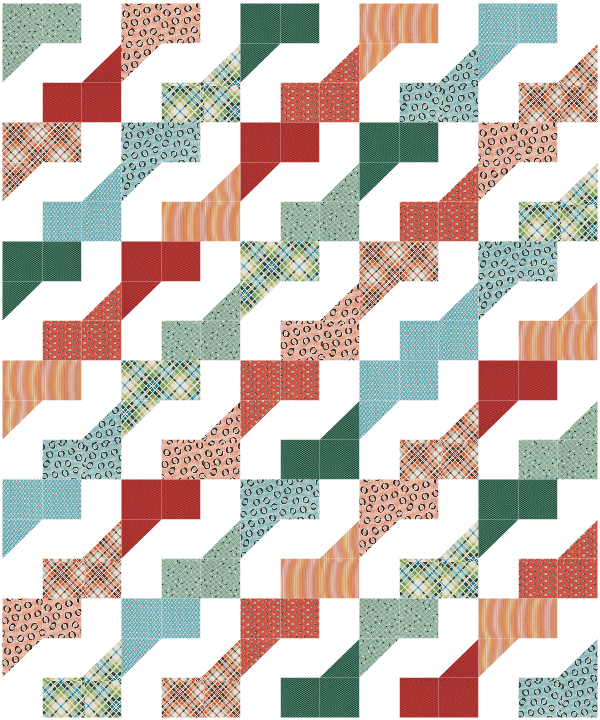 Photo via Bluprint member Elizabeth Dackson
4. Easy Peasy Faux Zig Zag Quilt Pattern
The name of this pattern will take you almost longer to say than the quilt will take you to make! If you're ready to graduate to half-square triangles, this simple quilt pattern is a wonderful transition. Alternate HSTs with square blocks to create a fun and geometric pattern perfect for a baby gift or throw quilt.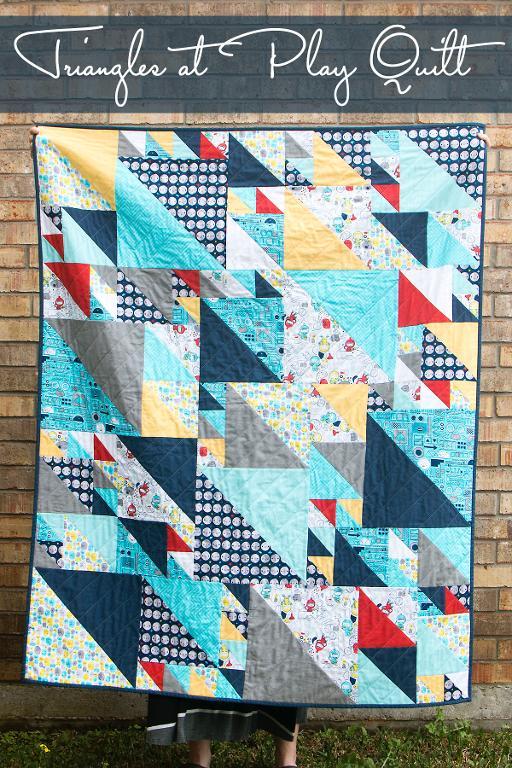 Photo via Bluprint member Sarah Ruiz
5. Triangles at Play Quilt
If you enjoy half-square triangles, this quilt is for you! Made entirely of different sized HSTs that come together like a fun puzzle, there is so much visual interest happening in this quilt. Try it with solids or ombrés for a completely different look, or with florals or boldly geometric prints.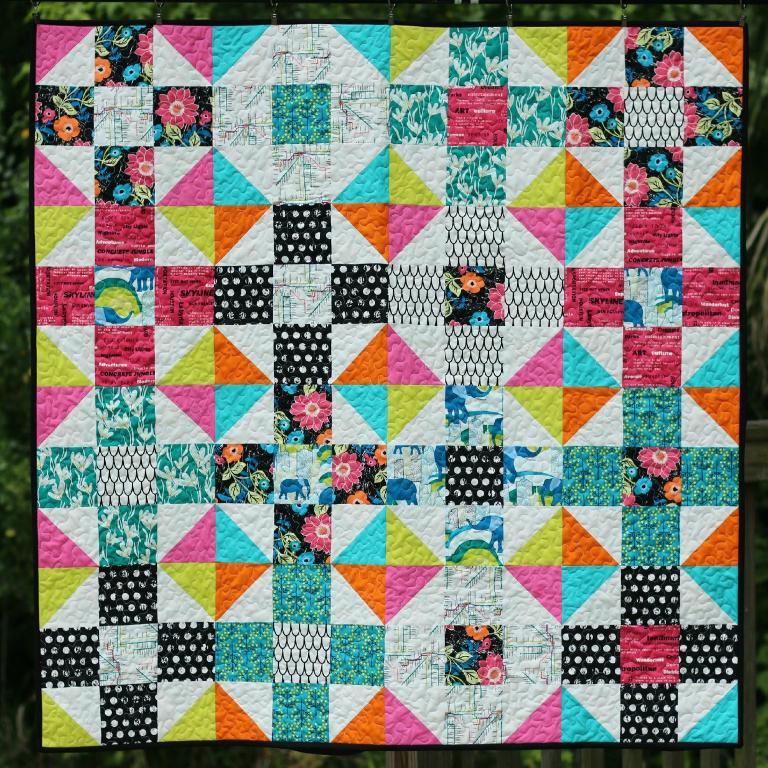 Photo via Bluprint member Elizabeth Dackson
6. Mod Nine Patch Quilt
The best simple quilt patterns are those that look a lot harder to make than they actually are. Built on a traditional nine-patch pattern, this quilt uses high-contrast prints and some carefully placed half-square triangles to create all sorts of primary and secondary patterns.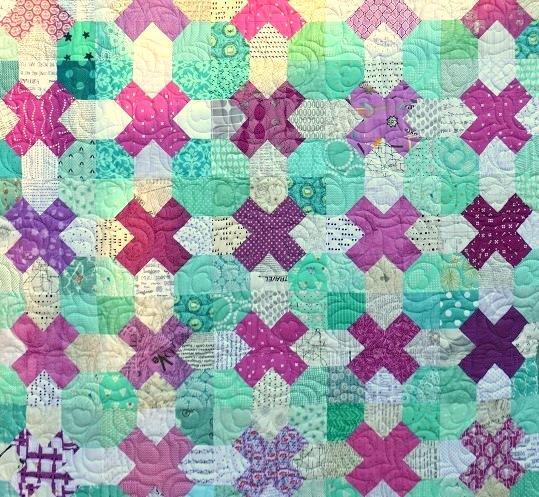 Photo via Bluprint member Alice BHQ
7. Tic Tac Toe Quilt
OK, so this pattern isn't free, but it's just too pretty to leave out! Strategically placed half-square triangles in one repeating block make fun X's and O's for the lucky and loved recipient of this quilt. Includes measurements from baby all the way up to king.
Do you have a go-to simple quilt pattern?
FREE Guide: Genius Hacks Every Quilter Should Know
Download this FREE PDF guide to discover insider quilting tricks for making every project easy & efficient!Get My FREE Guide »