Whether you are a beginner quilter or just want a simple block to whip up into a quilt, this post is for you! Filled with wonderfully simple quilt block patterns, you can create beautiful blocks and turn them into stunning quilts.
Read on to discover some simple quilt blocks that make perfect weekend projects, plus some helpful tips for stitching them up.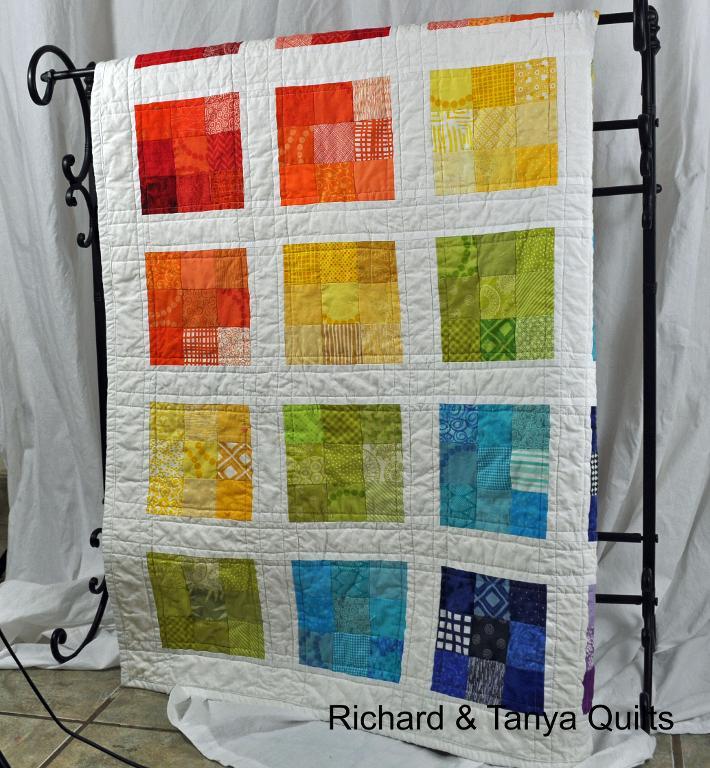 Rainbow Nine Patch quilt via Bluprint member Richard Healey
Free Online Quilting Class
Learn quiltmaking basics and make four treasured quilts.Enroll FREE Now »
Tips for using simple quilt blocks
Twist and turn the blocks to create a unique pattern.
Sketch it out on paper.
By using different colors, can create a completely different look.
Try using patterned fabric and/or solids to give your blocks more of a visual appeal.
No one said you have to use 100-percent cotton. Try using some different fabrics like corduroy, denim or flannel.
Remember that the actual quilting of the quilt can totally change the appearance of it based on quilt pattern, thread thickness and thread color.
Simple quilt blocks to stitch up this weekend
Courthouse Steps pattern via Bluprint member Sew Today, Clean Tomorrow
Courthouse Steps
While the Courthouse Steps quilt block looks complicated, it is really just sewing small triangles together in the right order. By using unique color or pattern choices, it can create quite an effective quilt. This block measures 10″, so it would not take long to make a small lap quilt or bed runner.
Get the FREE pattern »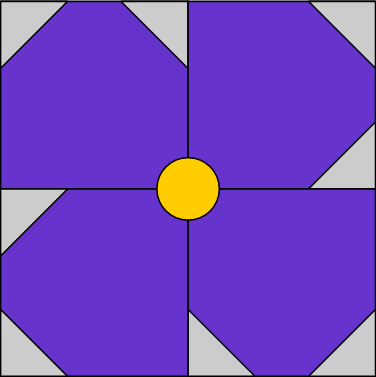 Pansy pattern via Bluprint member Honey, Bunny and Doll
Simple Pansy Block
There is nothing like the sweet smell of pansies to make a quilter quilt! This pattern is free and comes in three different sizes of 6″,8″ and 12″. Ranked as beginner, it is easy to do and wonderful to create.
Get the FREE pattern »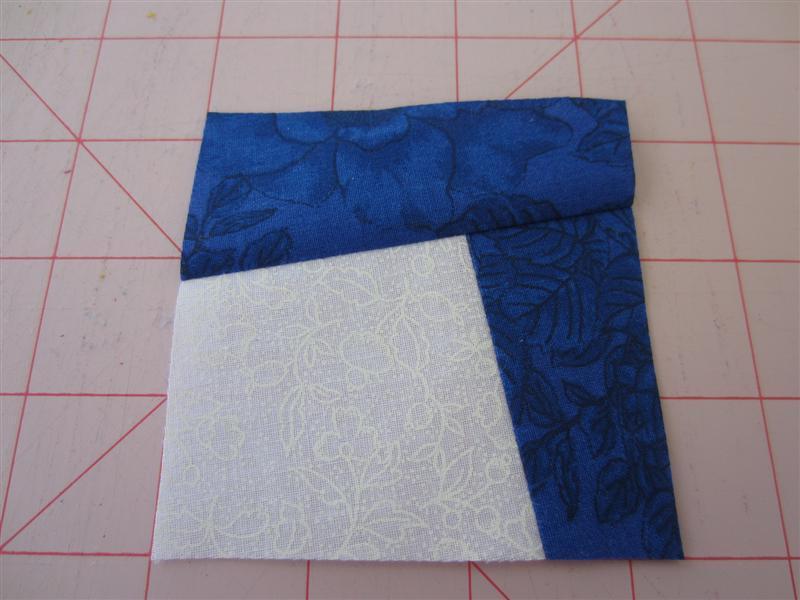 Zigzag quilt block via Bluprint member Crafty Sewing and Quilting
Zigzag Quilt Block
Check out our easy quilt block patterns and try a few. This one is a 3 1/2″ block but the tutorial shows you step by step how to make it into any size. Imagine using all the colors of the rainbow with a solid white center.
Get the pattern »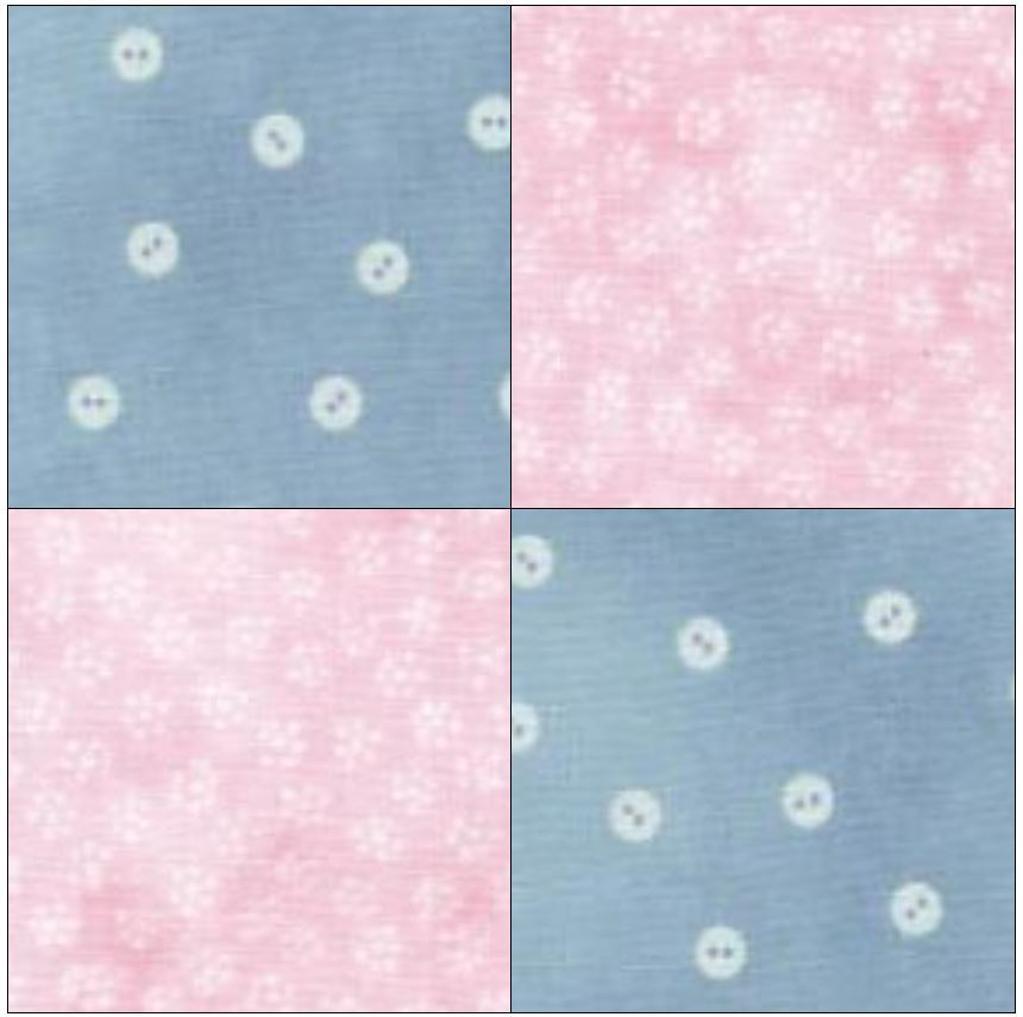 Four-Patch Rag Quilt Block pattern via Bluprint member Quilting Support
Four-Patch Block
The four-patch block is perhaps the simplest of all quilt blocks to make. This novice-ranked pattern puts a little twist on the block and shows you how to turn it into a rag quilt with these easy 6″ blocks.
Get the FREE pattern »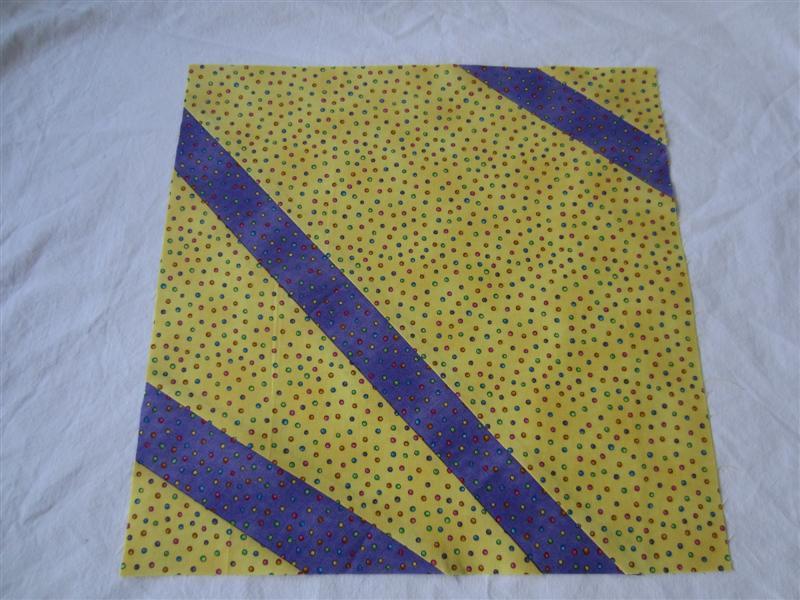 Slice and Stitch Quilt Block pattern via Bluprint member Crafty Sewing and Quilting
Slice and Stitch Quilt Block
Boasting a big 12 1/2″ block, this simple Slice and Stitch pattern is fast and fun to make. This can be quite an eye catcher when done in solid colors and by turning the blocks. The negative space allows for much freedom of free-motion quilting as well.
Get the pattern »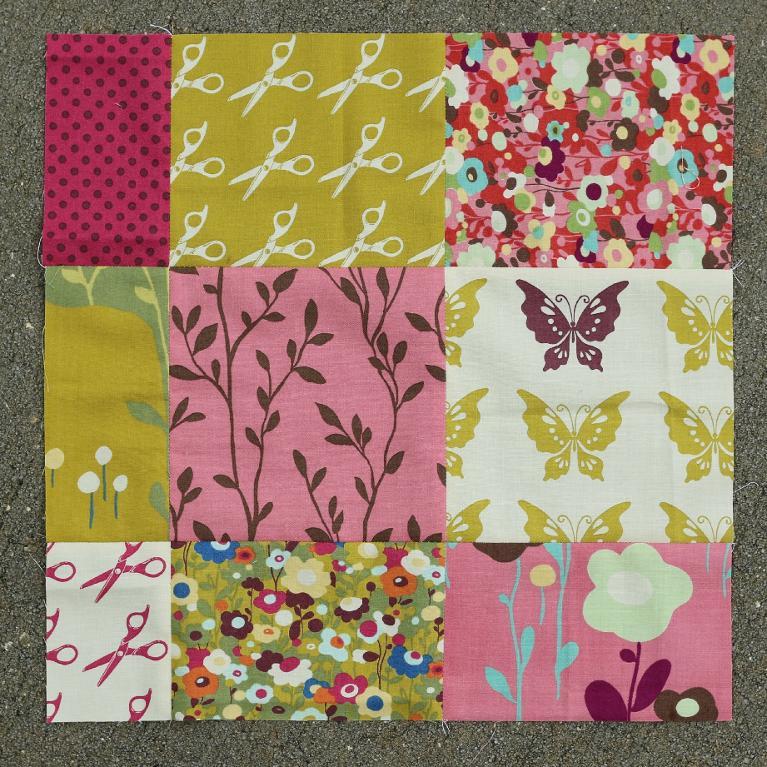 Boxed in Quilt Block pattern via Bluprint member Don't Call Me Betsy.
Boxed In Quilt Block
This last block has some spunk to it. A nine-patch that has been modified to create quite the 12 1/2″ block to play with. The nine patches that make up this block are not the traditional same size but rather different sizes to create a variation of symmetry. By using different colors or patterns of fabric, you can create a very visually interesting quilt. This would definitely be fun to draw out and color to see the many quilt designs that could be created!
Free Online Quilting Class
Learn quiltmaking basics and make four treasured quilts.Enroll FREE Now »