Whenever the warm weather hits, it's natural to want to trade our indoor hobbies for outdoor ones. That can mean sad news for your sewing machine. While it's possible to set up a sewing studio on your back porch or in the park (doesn't that sound nice?), it's probably more practical to sew quick, simple patterns (with very few pieces to fuss with!) that won't keep you cooped up for long. And, what better way to spend a summer day than in a beautiful dress you made yourself?
Here are a few easy, breezy summer dress patterns that will have you out of the sewing room and into the sun in no time!
The classic tank dress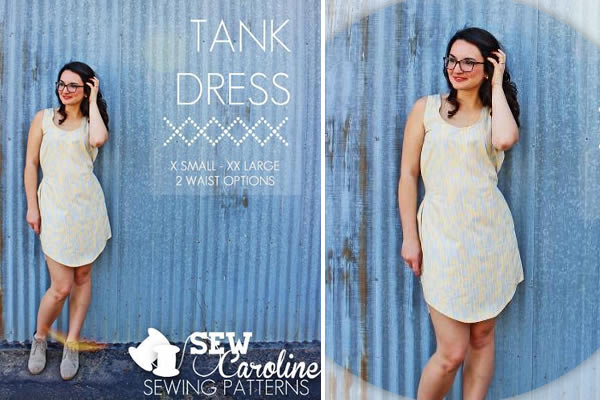 Photo via Bluprint member caroline1466878
A simple tank dress can be made in a wide variety of fabrics depending how dressy of an occasion you're sewing for. With the lack of sleeves and a simple shape, you can use fabrics that have less drape than a traditional dress fabric might need. Linen and quilting cotton works well for a pattern like this Tank Dress by Sew Caroline.
Get the Tank Dress Pattern here.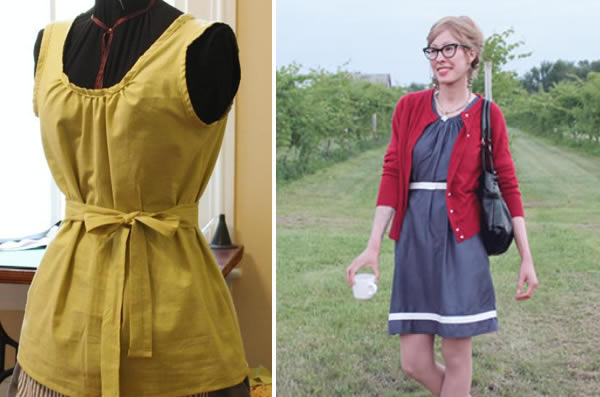 Photos via Bluprint member TiffanyVictoria and Lucky Lucille
A light chambray would also be perfect for a casual style, like with the or the Continental Dress Pattern by Lisette. But, if you want to dress it up a bit, a rayon or silk would also be acceptable. It's such a versatile style! For both a dressy and casual option, try a cotton sateen. A simple tank dress looks nice worn as a tunic over jeans as well as by itself for those really hot summer days!
Get the Continental Dress Pattern here.
The kimono-sleeve dress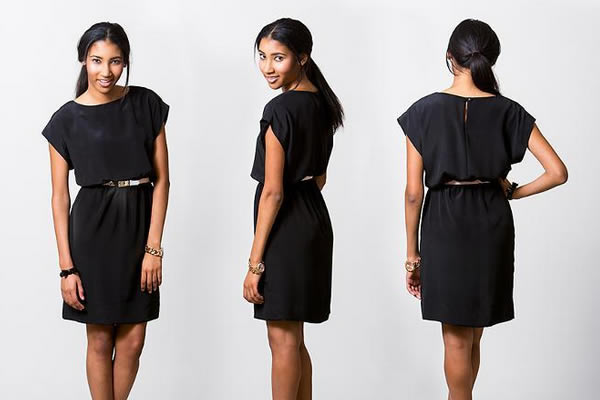 Photo via Pattern Runway
Kimono-sleeve dresses are popular because of the comfy, loose-fitting shape and chic style. A fabric with more drape is better suited for this type of pattern in order to really show off the shape of the sleeve. But fear not, quilting cotton lovers! Our favorite QC fabric companies are making gorgeous summertime prints on substrates like cotton voile, lawn, and rayon. Any of those options would be a great compliment for patterns like the Easy Short-Sleeved Kimono Dress by Pattern Runway.
Get the Easy, Short-Sleeved Kimono Dress Pattern here.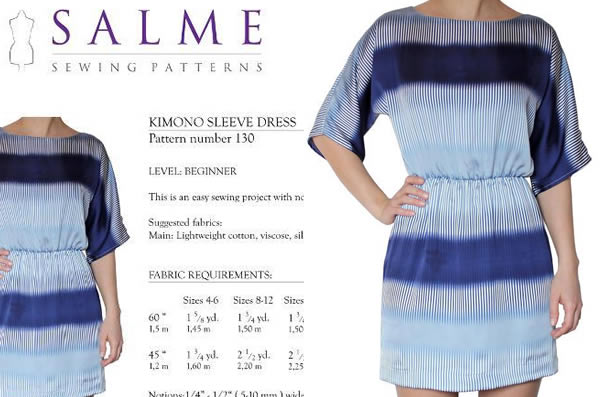 Photo via Salme Patterns
Or, give the similar version by Salme Patterns a try. I'm loving the pattern's longer sleeves as well as the beach-y blue striped ombre fabric used in the example dress!
Get the Salme Kimono-Sleeve Dress Pattern here.
The sassy fitted dress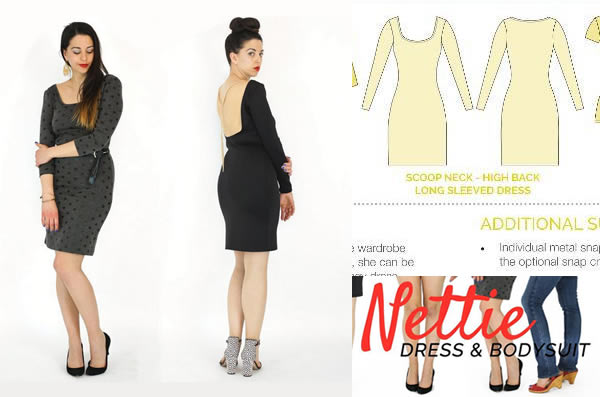 Photo via Bluprint member closetcasefiles
Get double the summer sewing fun with patterns like the Nettie Dress. Not only would the Nettie dress make an excellent date night number, but the bodysuit version of the pattern could easily be altered into a swimsuit with the right fabric! I've seen many different customizations of Nettie including crop tops, pencil skirts, tunic tops, and lingerie. You could even attach a full skirt for a less form-fitting option on the bottom.
Knit fabrics are available in a lot of different fiber contents, including performance knits made specifically for summer activities. I wouldn't recommend straying too far from the recommended fabrics or original sewing instructions on Nettie unless you're a more advanced sewer. But for those sewers on the adventurous side, you could alter the Nettie pattern into practically anything to complete your summer wardrobe.
Get the Nettie Dress & Bodysuit Pattern here.
The breezy maxi dress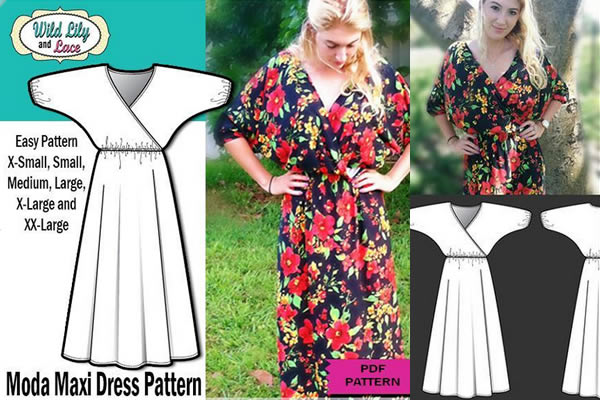 Photo via Bluprint member Ori
If the form-fitting Nettie isn't for you, how about a classic summer maxi dress? The Moda Maxi Dress Pattern by Wild Lily and Lace features easy to wear dolman sleeves with a feminine wrap front. It's truly a summer staple that could be worn for almost any occasion. With the elastic waist, this dress works beautifully in both lightweight woven and knit fabrics! Speaking of knits…
Get the Moda Maxi Dress Pattern here.
[box type="shadow"]
Every shape and size can be comfortably flattered in knits that fit! Learn how to sew knit garments with a superior fit that you'll want to wear again and again in the Bluprint class Sewing Knits That Fit with Dyanne Marte.
[/box] 
That's it for my simple summer dress pattern roundup, I'll be back next time with a tutorial to help you make your own simple summer dress!
What are your favorite things to sew in the summertime?