It's so easy to get into a weeknight rut. Pasta seems to be the go-to, tossed together with whatever bits and pieces of ingredients found in the fridge. That's all well and fine, but sometimes you need to throw a curve ball in there.
This week's curve ball was simple arroz con pollo recipe: A delicious Mexican comfort food that's quickly become a new weeknight staple in our house.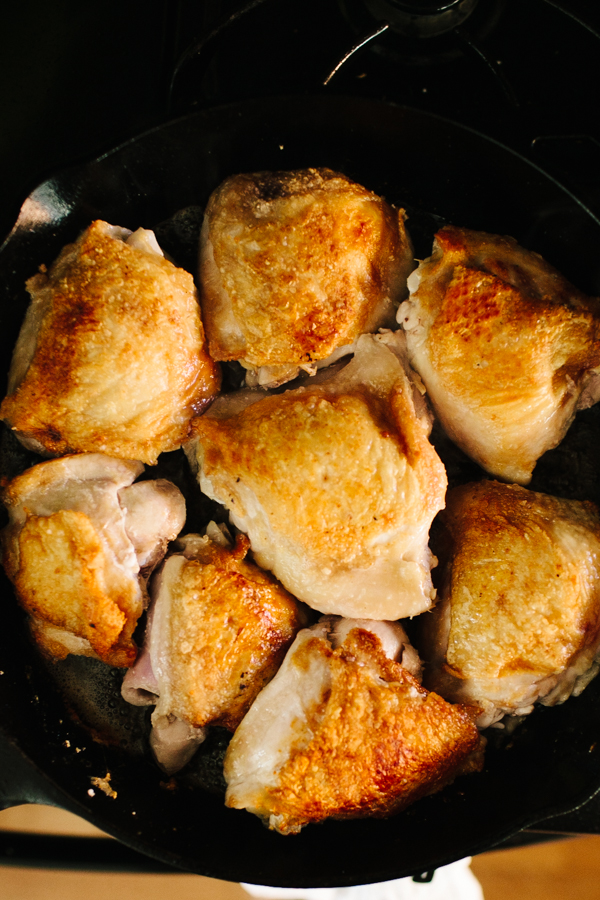 Arroz con pollo sounds fancy and complicated right? Well, not if you speak Spanish! It's simply rice with chicken. However, this dish is much more than that. It's comforting, softly spiced, warm and my favorite part — cooks in one pot! "No, that's okay honey I'll do the dishes tonight."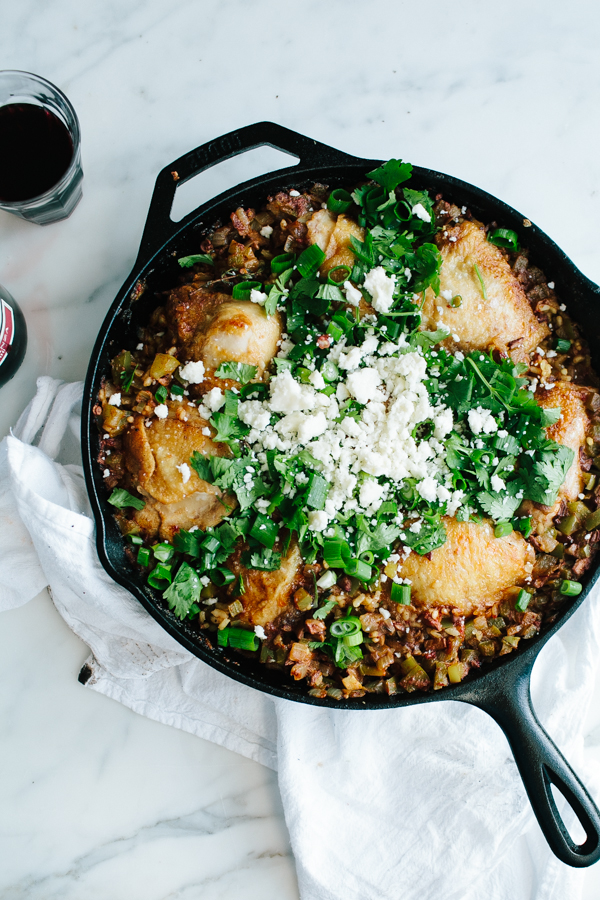 It starts with chicken that is simply browned and then into the pot goes spanish onion and, since they are in season, chanterelles mushrooms. You deglaze all of that with a bit of sherry then continue to cook the green pepper and add in the aromatics in the form of thyme, bay and smokey paprika. Then add just a touch of spice, dried chile powder or flake. You can add more or less to your desire!
Finally the stock, rice and chicken are added to the pot, so they can simmer and cook together until the rice is just cooked, resulting in all the ingredients becoming deeply flavored — perfect for a weeknight meal that needs a bit of a kick.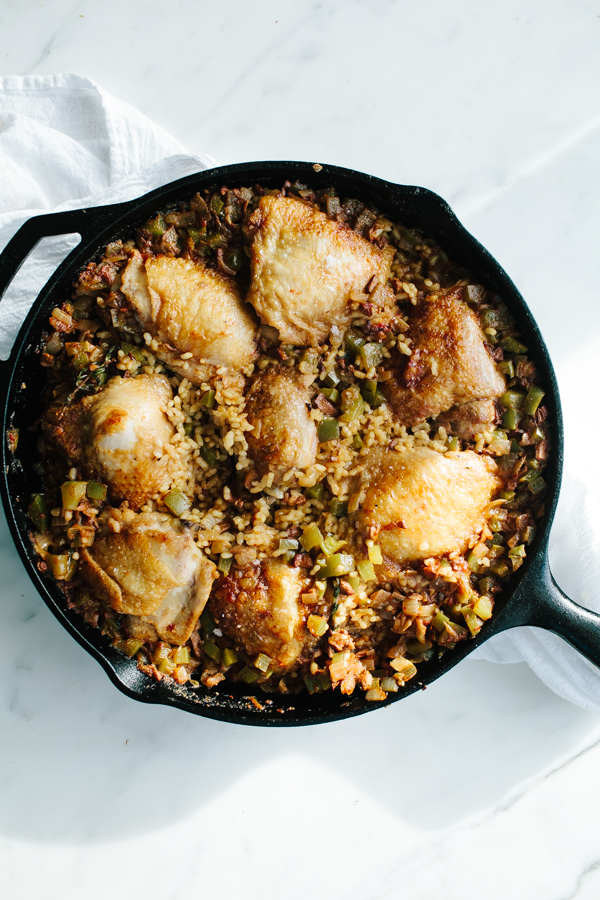 Recipe for arroz con pollo
Adapted from José Andres
Ingredients:
3 plum tomatoes, halved lengthwise
8 skin-on chicken thighs
Kosher salt
Pepper
1 medium Spanish onion, finely chopped
8 ounces chanterelles, roughly chopped
5 garlic cloves, minced
2 tablespoons dry sherry
1 medium green bell pepper, finely chopped
4 thyme sprigs
1 bay leaf
1 teaspoon sweet pimentón de la Vera (smoked Spanish paprika)
pinch of chile flake
3 cups chicken stock
1 cup Bomba or Calasparra rice
Small pinch of saffron threads
Hot sauce, cilantro, scallions and crumbled cotija for serving
Directions:
1. Working over a bowl, grate the cut side of the tomatoes on the large holes of a box grater; throw away the skins.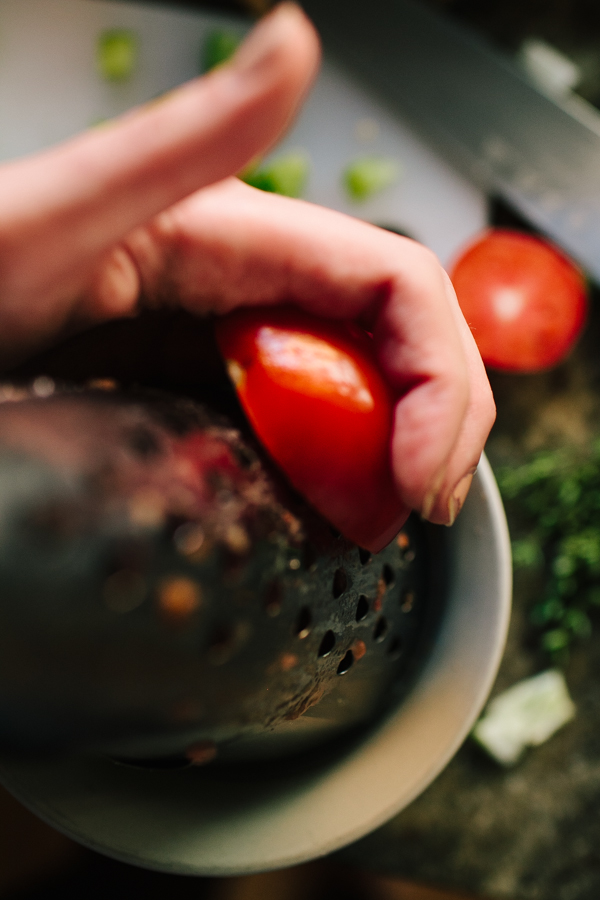 2. Set a very large, deep skillet (preferably cast iron) over high heat and preheat until the pan is just starting to smoke. Season the chicken with salt and pepper, carefully add it to the skillet skin side down and cook over moderate heat, until nicely browned on both sides about 3-5 minutes per side; transfer the chicken to a plate.
The fat from the chicken skill will render off and give you enough fat to cook the vegetables.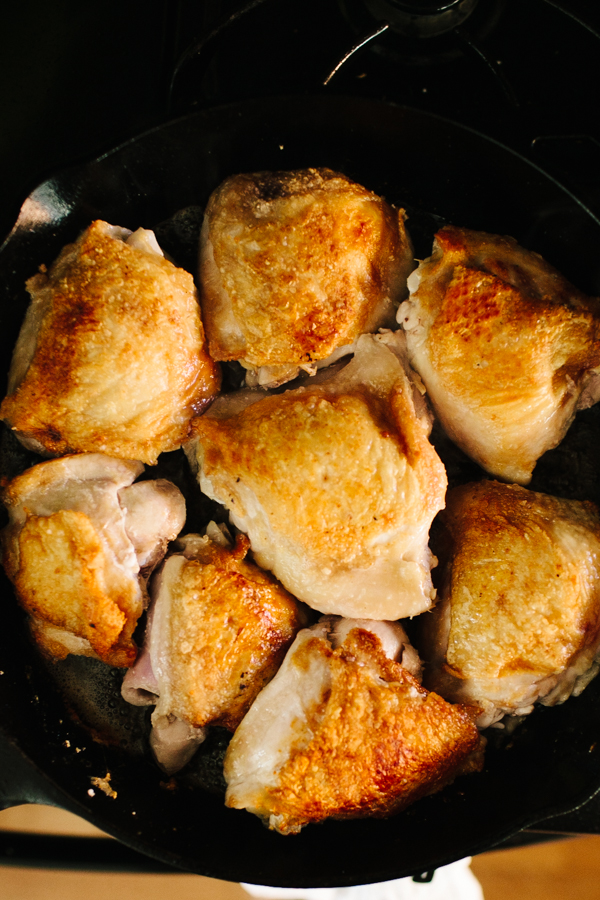 3. Add the onion and chopped chanterelles to the pan, season with a pinch of salt and cook over medium high, stirring occasionally, until deeply caramelized, 15 minutes. Add the garlic then cook for 1 minute more before deglazing the pan with the dry sherry. Next add the green bell pepper and sauté for 5 minutes.
Add the garlic, thyme sprigs, bay leaf, pimentón and chile flake and cook, stirring, until fragrant, 2 minutes. Stir in the grated tomatoes and cook, stirring, until the liquid has evaporated, about 5 minutes.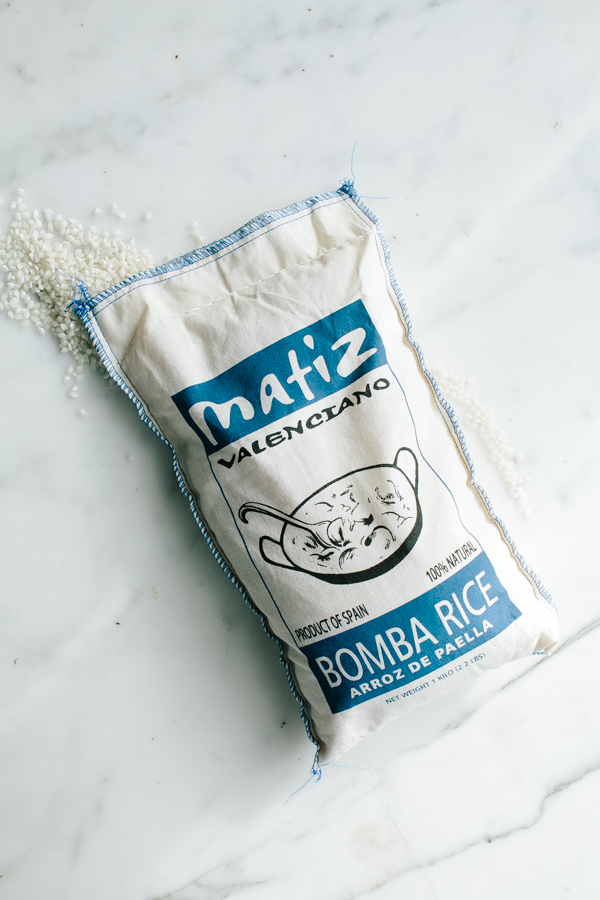 4. Pour the stock into the skillet and bring to a boil. Stir in the rice, saffron and a generous pinch of salt and return to a boil. Nestle the chicken in the rice and cook over moderately low heat, without stirring, until the rice is tender and the chicken is cooked through, 20 to 25 minutes.
5. Discard the thyme sprigs and bay leaf. Season the dish with salt and pepper and serve with hot sauce. Top the dish with chopped cilantro, sliced scallions and cotija.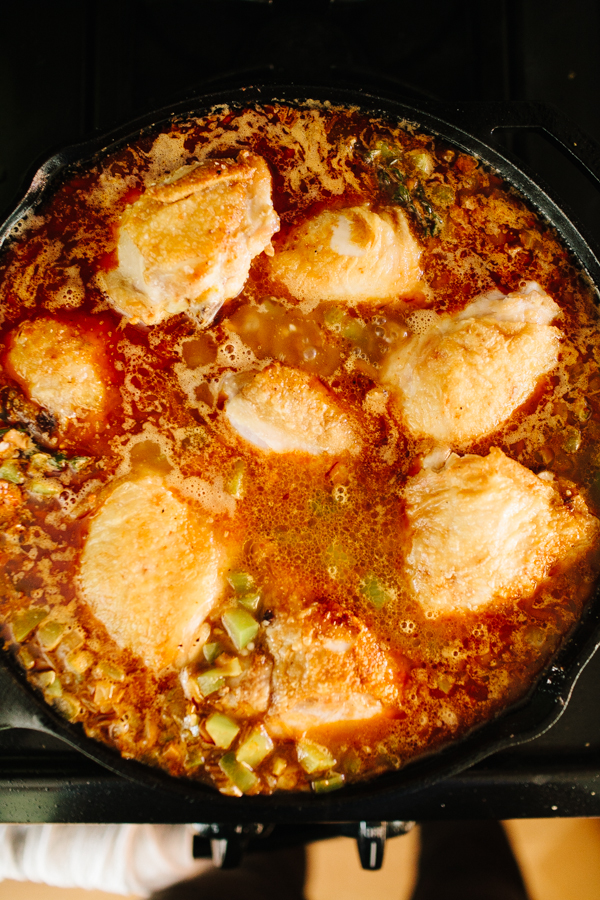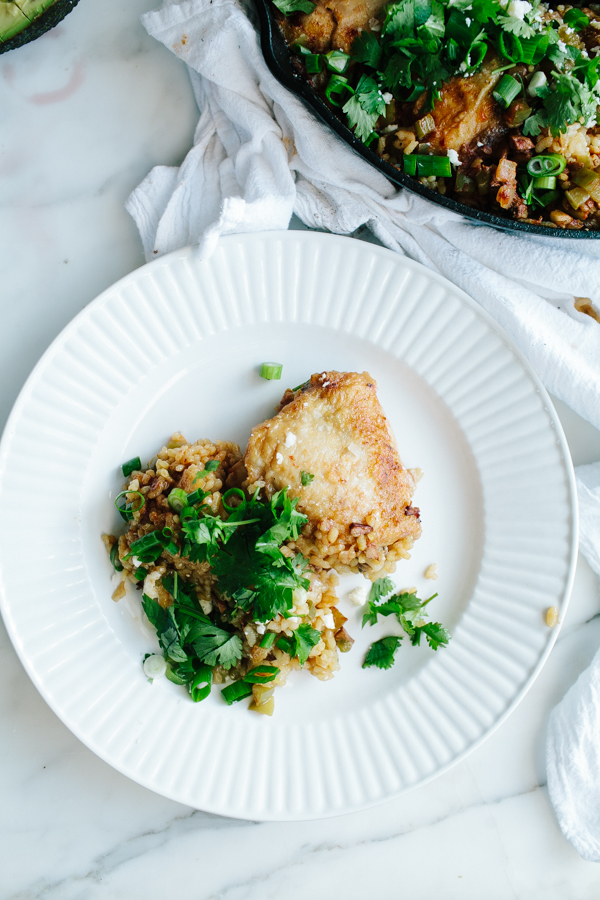 What's your favorite Mexican-style dish?