Have you already started layering your clothes to prepare for that fall-to-winter transition? I usually depend on shawls to get me through the seasonal transition, but lately I've been thinking about shrug knitting patterns as an alternative.
The benefit of shrugs is that they won't slip or fall off like a shawl might. They also give you more coverage on your arms, depending on the sleeve length you choose.
As you start to layer your clothing this fall, think about adding some of these FREE shrug knitting patterns as one of those toasty-warm layers.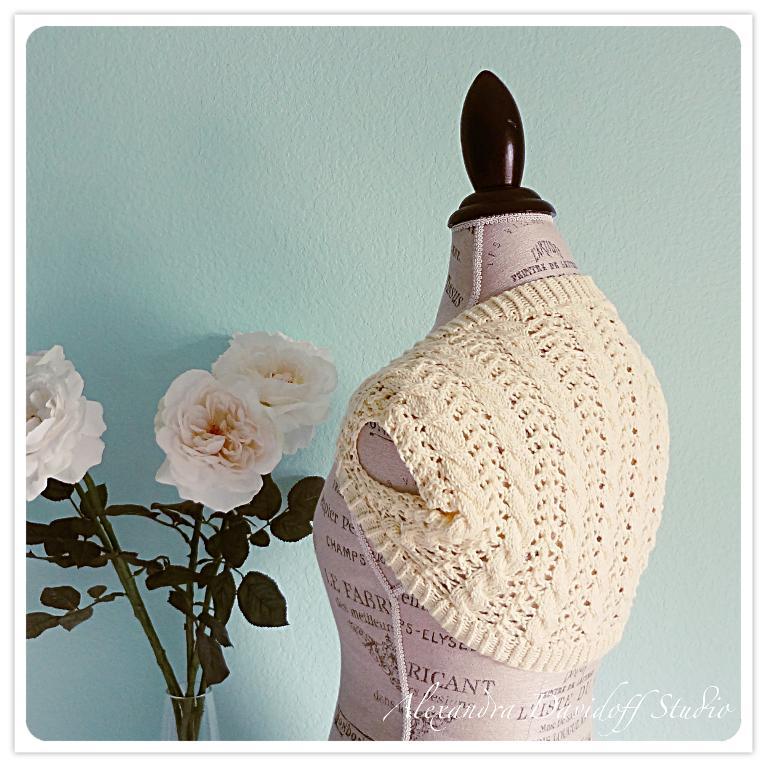 Photo via Bluprint member Alexandra Davidoff Studio
1. July Shrug
Cables, eyelets, twists — this shrug knitting pattern has it all. Since it's a smaller knit, it's a great opportunity to use a beautiful luxury yarn. The sample above was stitched with a cotton, but you could work it up in a wool for something a bit warmer.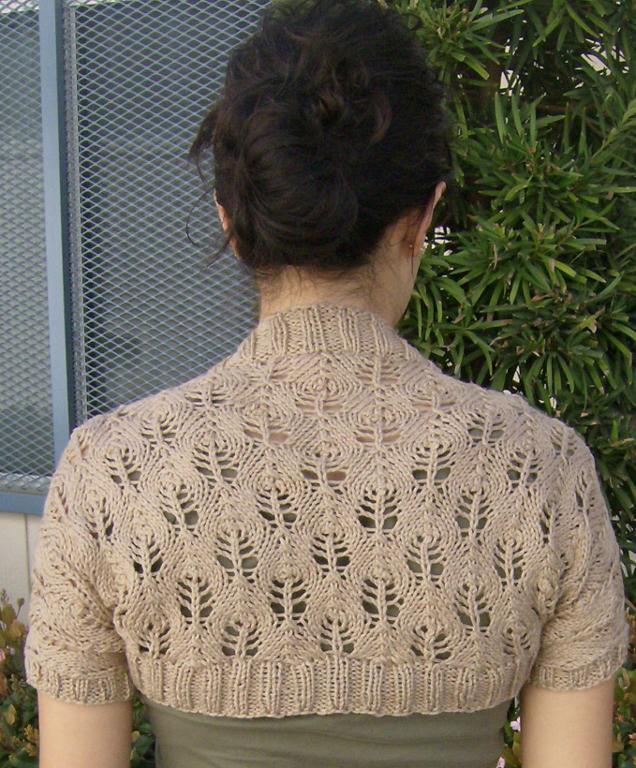 Photo via Bluprint member CascadeYarns
2. Something Lacy Shrug
The sleeve length on this shrug is the perfect transition into colder weather. The pattern comes with five size options for the perfect fit in the chest and shoulders. Knit it in a neutral color to make sure it matches several different outfits.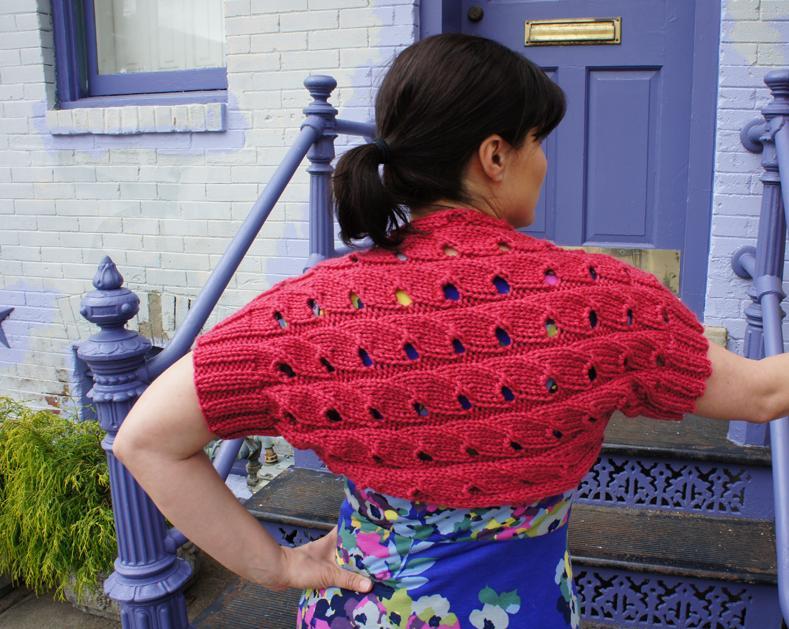 Photo via Bluprint member TanisKnits
3. Chickadee Shrug
This lace pattern reminds me of ocean waves! It's stitched with a chunky yarn, which means not only does it work up quickly, but it's also comfy and cozy.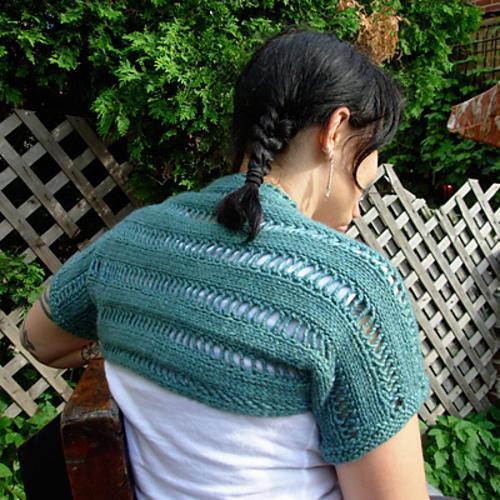 Photo via Bluprint member Kate Gagnon Osborn & Courtney Kelley
4. Mi-raj Shrug
You'll put yarn overs to work with this fun knit. If you dig this design, you're in luck: it was created by Bluprint instructors Kate Gagnon Osborn and Courtney Kelley, who share some awesome lacy patterns in their class New Directions in Lace: Hats.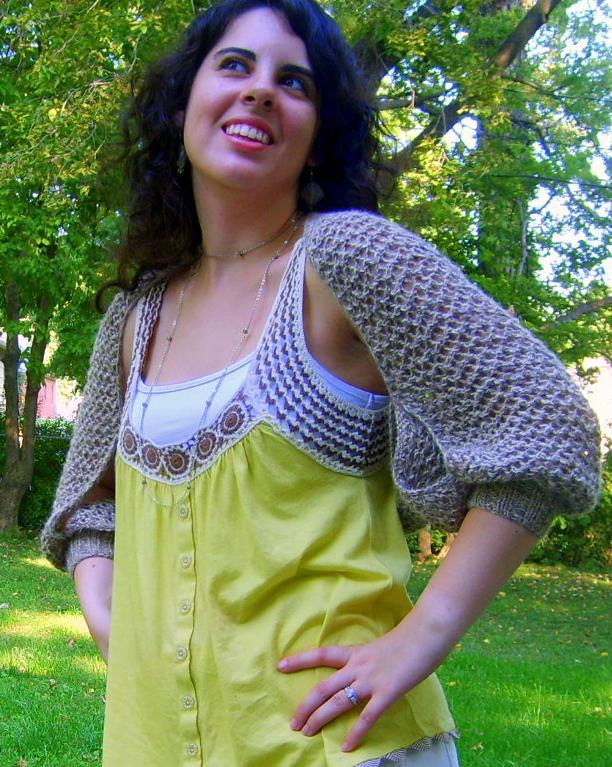 Photo via Bluprint member TheSexyKnitter
5. Three-Way Scarf
Scarf, shawl, shrug — you can have it all with this pattern. The pattern is a four-row repeat; you'll memorize it after just a few rows, freeing up your brain for simultaneous activities like audiobooks and movies.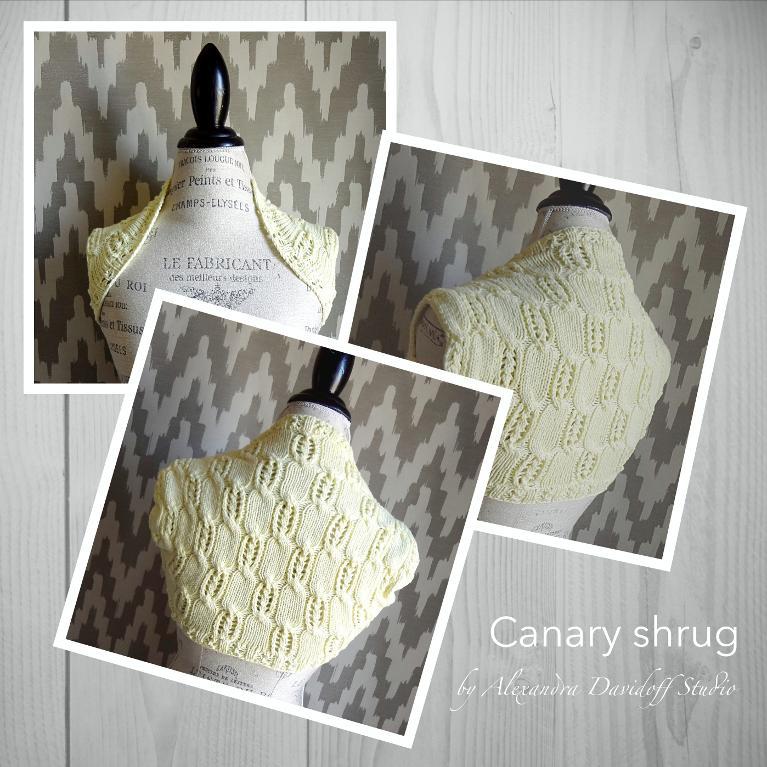 Photo via Bluprint member Alexandra Davidoff Studio
6. Canary Shrug
You'll love the twists and turns that appear when you combine cables with gorgeous lace. Use a light-colored yarn to really make the leaf-like design stand out. Because the sleeves aren't very long, you could consider throwing this on over a long-sleeved shirt just to add an extra layer of warmth.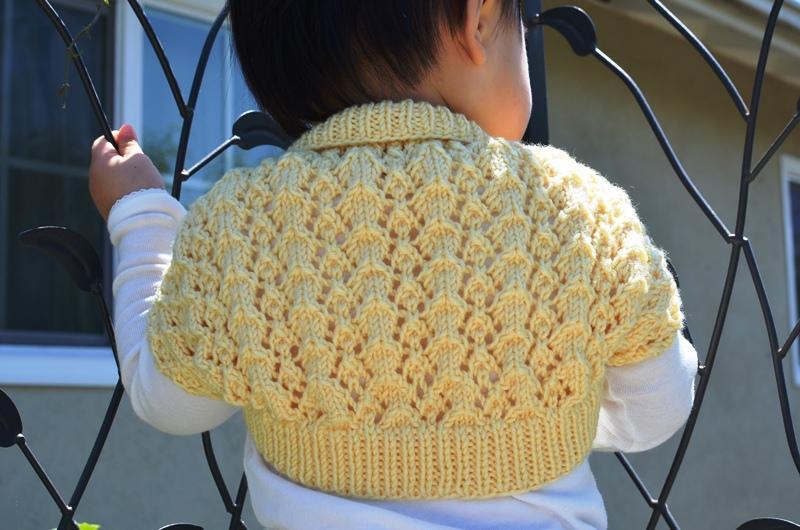 Photo via Bluprint member whiteflowerneedle
7. Easy and Lacy Baby Bolero
Kiddos can benefit even more from layering. You can even pair your kid's shrug with a long-sleeved shirt, as seen in the photo above. The shrug is knit in a rectangle, then seamed at the sleeves so there's no complicated shaping. If you want to match your kiddo, purchase an adult-size version in the designer's store.
Photo via Bluprint member TanisKnits
8. Brynna Shrug
This lacy, delicate shrug is designed to fit 7-year-olds, but there are instructions included for sizing it up or down. Use a light color of yarn to really show off the lace detail.
20+ Sweater Designs You'll Love to Knit
When the weather turns colder, turn to these cozy sweater designs! Get insider tricks & the best design ideas for creating sweaters you'll never want to take off.Get My FREE Guide»