It took me many years to figure out why someone would ever knit a short-sleeve sweater. "Sweaters are only for the freezing-cold winter," I'd say. "Why bother with short sleeves?"
Not long into my knitting career, I came upon Katie Himmelberg's Dogwood Donna sweater. (I wrote about blocking the Dogwood Donna sweater here if you want to see how gorgeous the pattern is!) It was short sleeved, sure, but I could not pass it up. I wore it solo in fall, then paired it with a light-weight cardigan in the winter.
Transform yourself into a short-sleeved sweater fan with these short-sleeve knitting patterns from our always-fabulous Bluprint designers.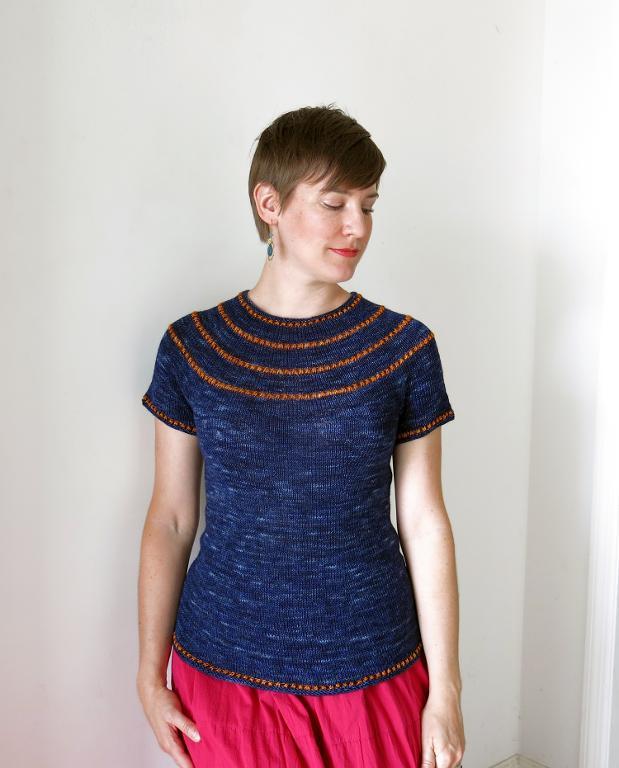 Photo via Bluprint member Azalea820
Tiye
You can't go wrong on the fit of this sweater. The pattern includes bust and hip darts to make sure you get awesome shaping. The pattern is named after an ancient Egyptian queen, and the details of the yoke are inspired by the ornate collar necklaces worn by Egyptian royalty.
Get the Tiye knitting pattern here.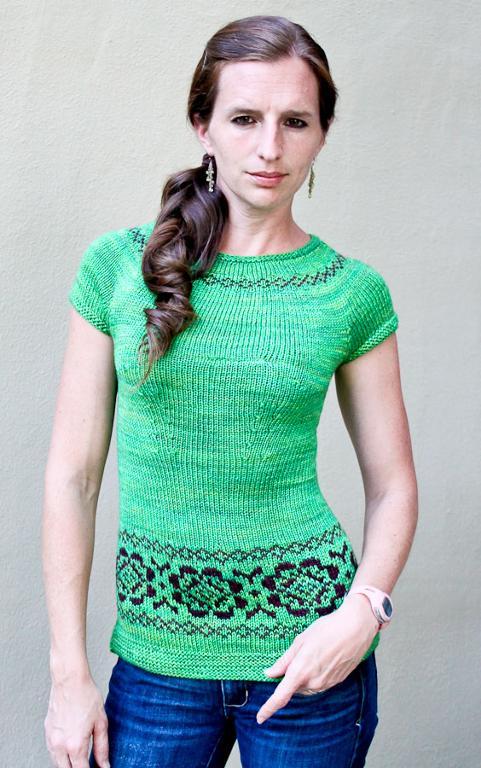 Photo via Bluprint member Elena Nodel
My Kind of Sweater
This sweater has everything you need: a simple yoke, a great border design, seamless construction, and bust shaping. You can also customize the sweater to have longer sleeves, including three-quarter length.
Get the My Kind of Sweater pattern here.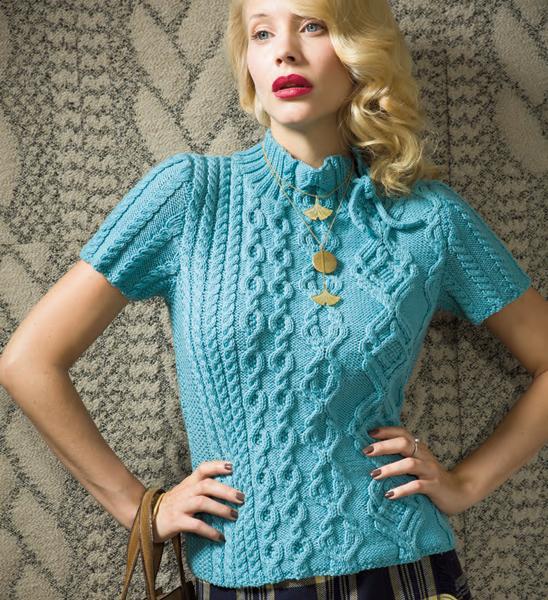 Photo via Bluprint member Vogue Knitting
Off Center Top
Did you ever think you'd purposely knit a design off center? These aran cable patterns are off center as part of the design. Part of the pattern is even incorporated into the stand-up neck.
Get the Off Center Top pattern here.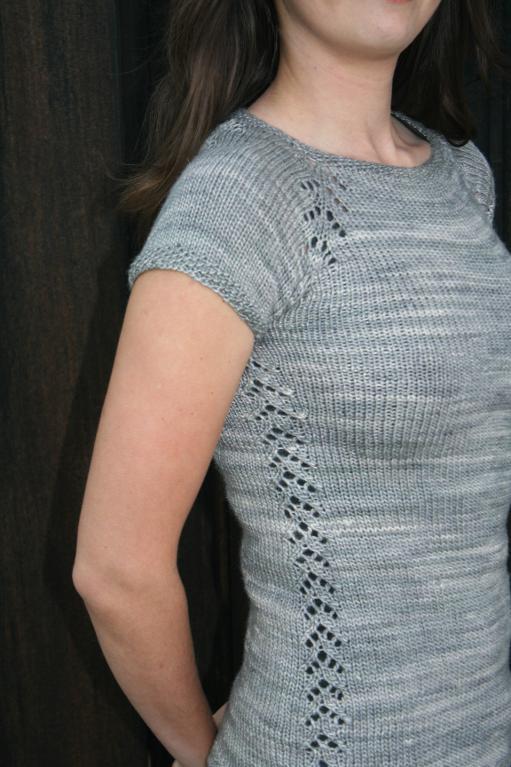 Photo via Bluprint member Taiga Hilliard
Phryne Pullover
Are you drooling over those lace raglan sleeves? I am. This sweater is knit in the round, so no yucky seams to sew up when you're finished knitting. Just weave in those ends, block, and wear!
Get the Phryne Pullover pattern here.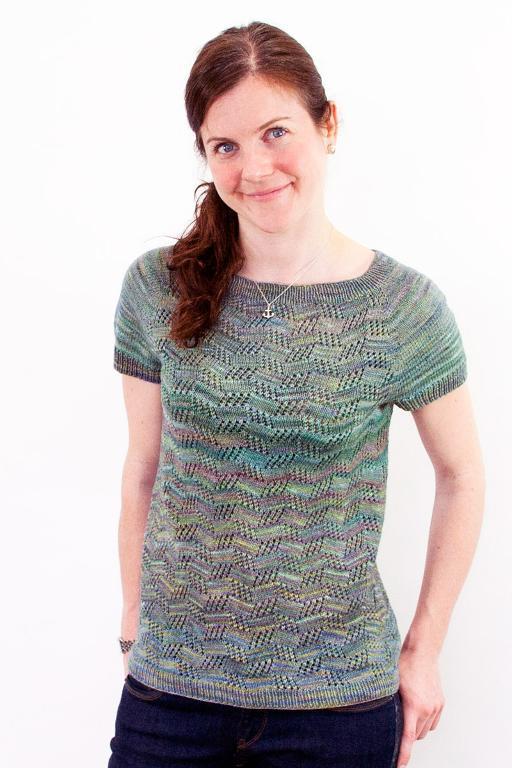 Photo via Bluprint member Deb Hoss
Let's Dance
The checkerboard lace on this sweater pulls out all the stops. The sweater is knit from the top down, which means you can alter the shaping to fit your body as you knit.
Get the Let's Dance pattern here.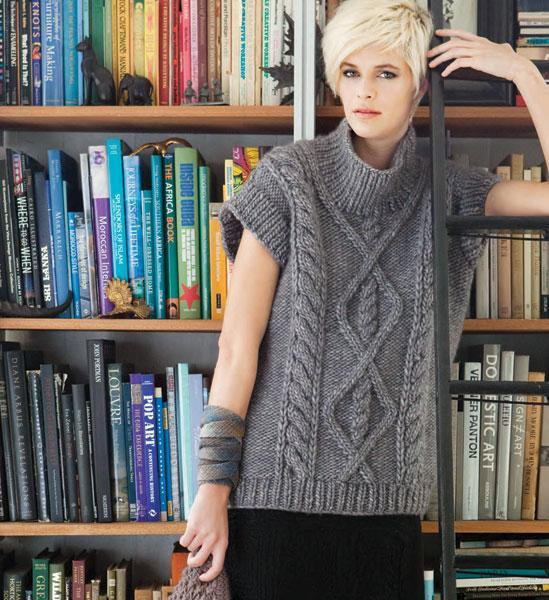 Photo via Bluprint member Vogue Knitting
Cap Sleeve Tunic
I love snuggly, oversized sweaters in fall and winter. Wear this one as is during the fall, and add some long sleeves under it for colder winter weather. The sweater is knit on large needles, so it knits up quickly.
Get the Cap Sleeve Tunic pattern here.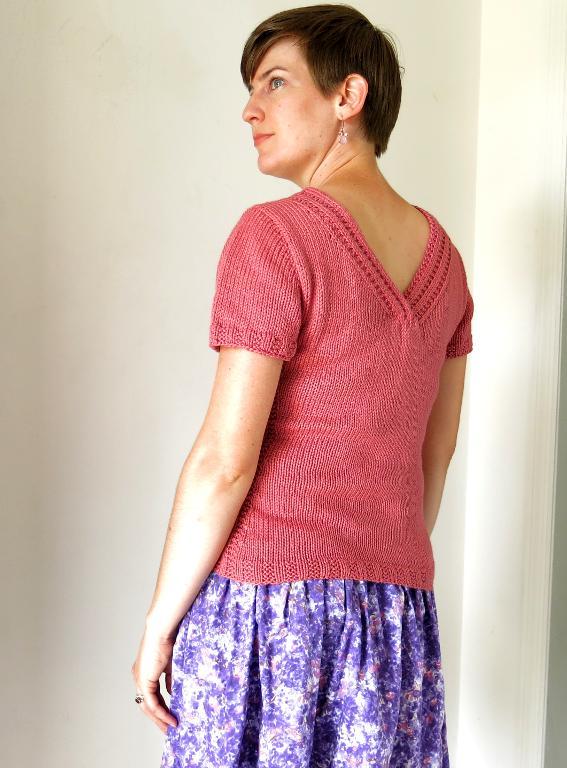 Photo via Bluprint member Azalea820
Begonia Pullover
I love double V-neck sweaters, and this one has a beautiful detail on it that makes me love it even more. The pattern also comes with instructions for longer sleeves, in case you want to make a couple of different versions.
Get the Begonia Pullover pattern here.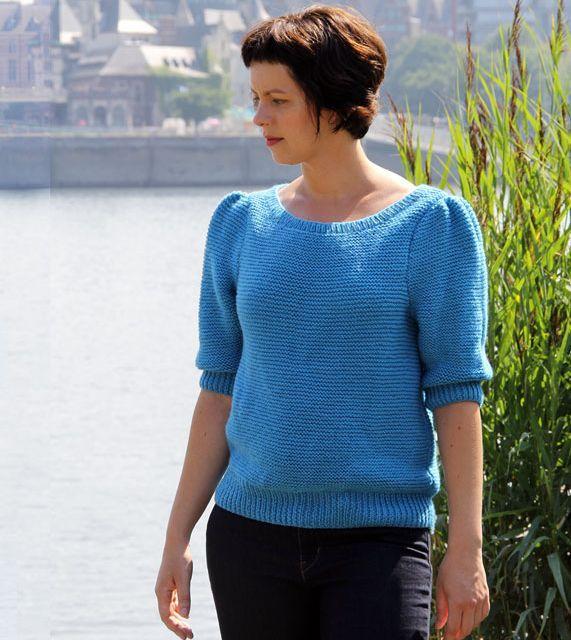 Photo via Bluprint member Deirdre78
Cornelia Sweater
The sleeves on this sweater are just a little longer than the sleeves on the other sweaters in this roundup. The instructions actually include the option of both elbow-length and long sleeves. Designer Deirdre78 recommends using a yarn with a bit of wool in it, making this the absolute perfect fall-to-winter transition sweater.
Get the Cornelia Sweater pattern here.
Are you overwhelmed thinking about all the sleeve length possibilities? I'm about to make your creative brain work even harder. Check out Choose Your Own Sweater Adventure with Eunny Jang where you'll be able to plug in the numbers to create several combinations of sweaters from one pattern — including playing around with the sleeve length.
What's one wardrobe staple you can't live without in fall?