Crystals are a great way to dress up an everyday look. Currently, my favorite way to wear them is with shamballa-style bracelets. See how easy and affordable they are to make with this easy step-by-step shamballa bracelet tutorial!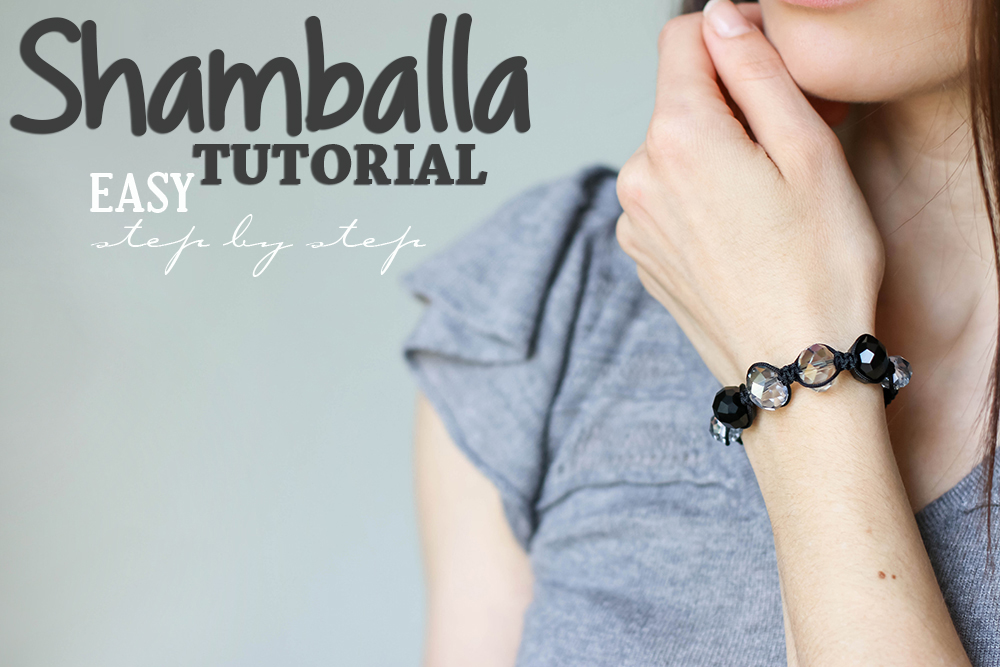 Easy shamballa bracelet tutorial
Tools you will need:
8-9 ft. shamballa cord
2 x 8 mm clear round crystals
2 x 8 mm roundelle crystals – shadow gray (choose colors that go well together)
2 x 10 mm roundelle crystals – black
2 x 10 mm roundelle crystals – shadow gray
Lighter
One penny
Scissors
Ruler
Clipboard or tape (to secure the bracelet to your work surface while tying the knots)
Instructions:
Step 1.
Cut an 18-inch long cord.
Step 2.
Tie an overhand knot near the cut end, thread on a bead and push it all the way up again the overhead knot. Attach the center cord to a clipboard or tape to the table. (Note: I used a different bead in this image than in my finished bracelet)
Step 3.
Cut a 58-inch long cord, and bend it in half to find the middle. This cord goes under your center cord, approximately 4 inches below the bead.
Step 4.
Tie seven square knots with the long cord around the center cord.
Step 5.
String your first 8mm roundelle bead onto the center cord, and tie it with two square knots.
Step 6.
Repeat the remaining beads, each followed by two square knots.

Step 7.
Trim the excess cords about 1/8 of an inch from the last knot. Use your lighter to melt the ends of the cut cord.
Tip: To secure the cord to your work, use the penny to push down the hot, melted cord.
Step 8.
Bend the work around, overlapping the center cord.
Step 9.
Cut an 18-inch long piece of cord, lay it under the center cords near the last knot. Tie a square knot around both center cords.
Step 10.
Continue with square knots according to the length you need for your wrist.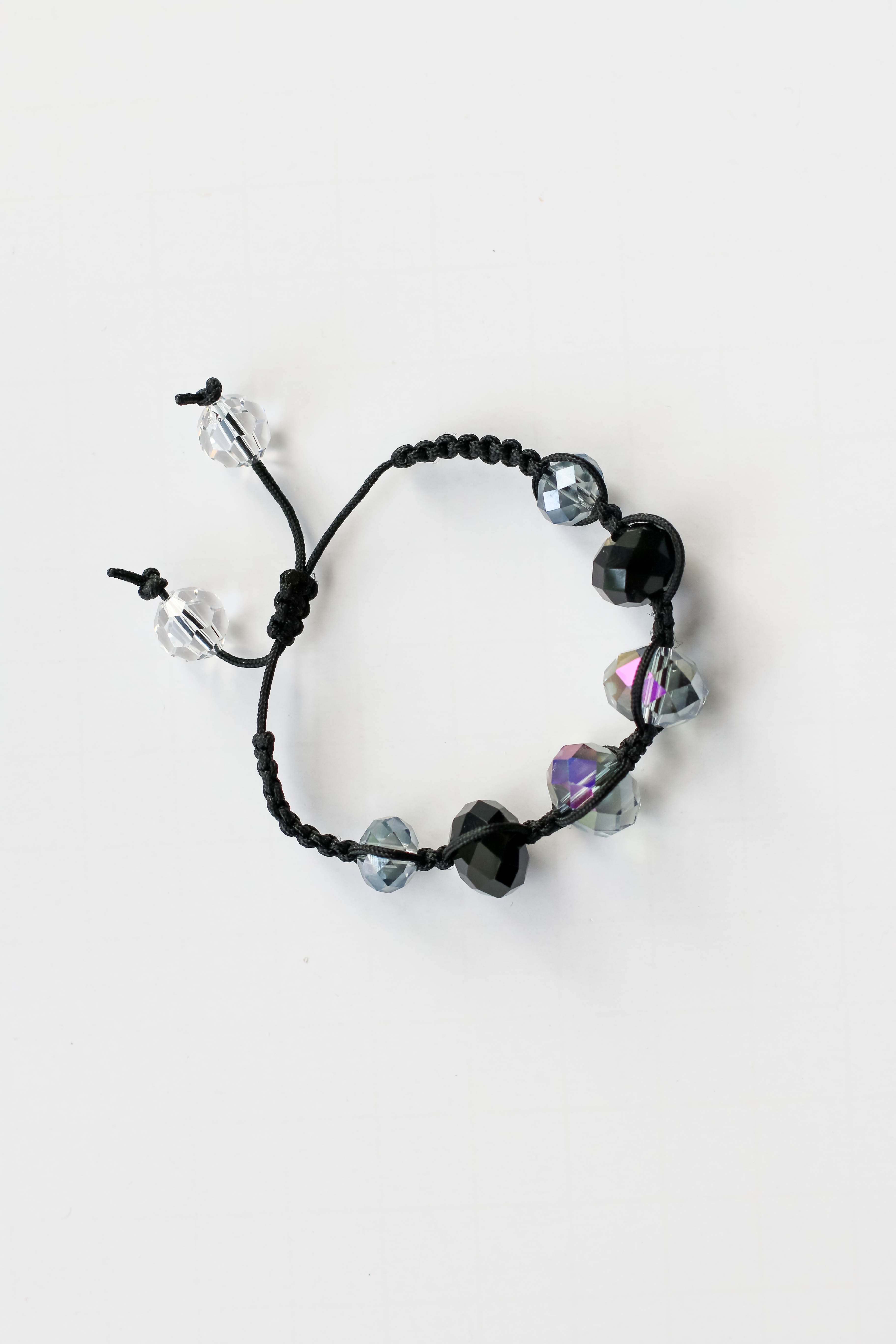 7″ bracelets need 8 knots, 7.25″ need 10 knots, 7.5″ need 12 and so on…
Last step:
Trim the ends and melt them the same way you did on the previous cord ends.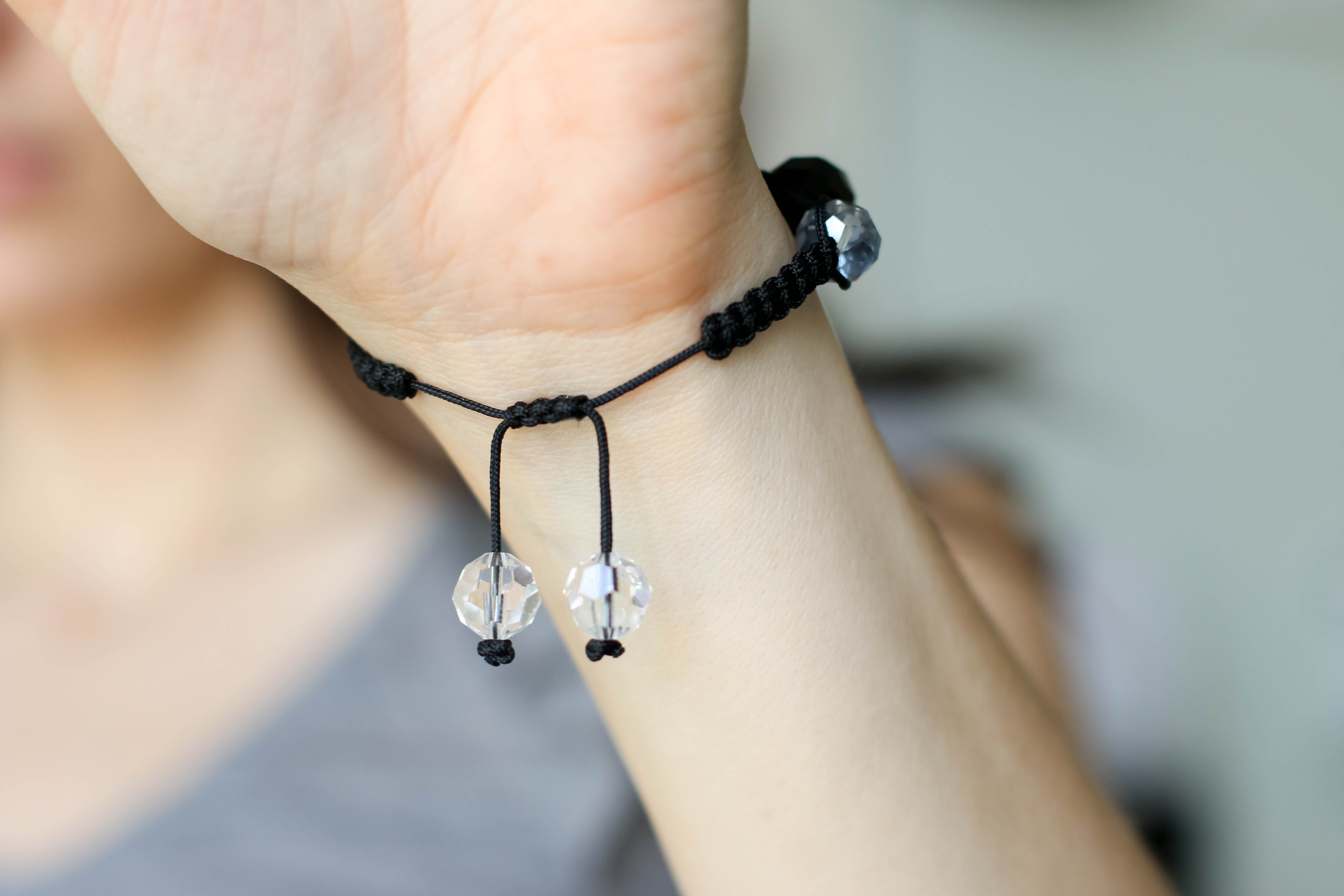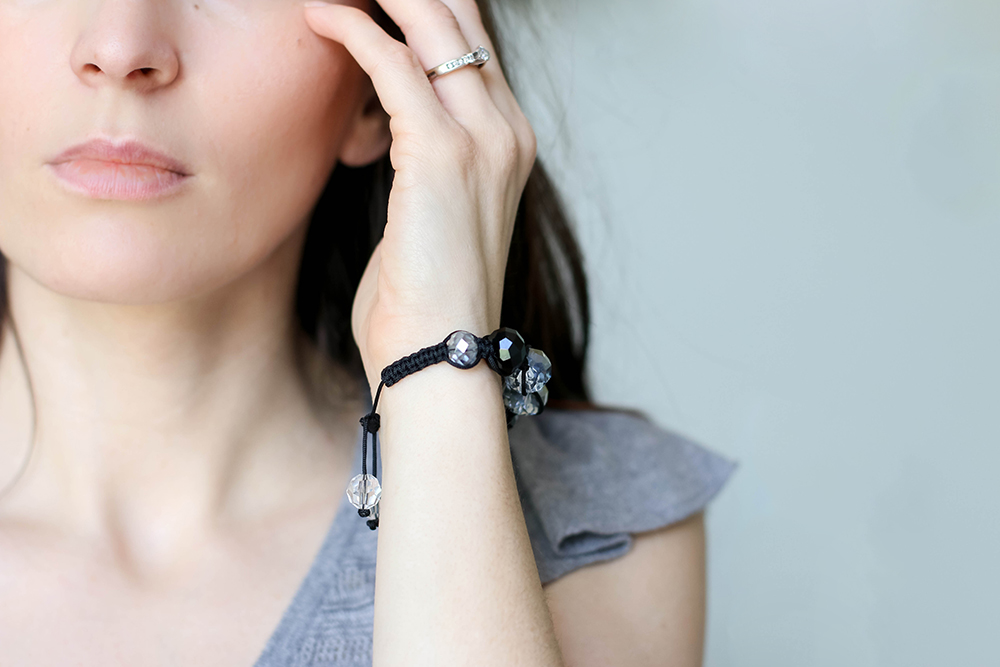 I hope you enjoyed my tutorial! please feel free to share it with your friends and readers.