Going back to school is such an important day, why not make it even that much more special by making a new item to wear on the big day! When I was growing up, the first day back to school was such an important one and my brother and I always posed for a photo for my parents. Create a tradition in your family by making and documenting the years in an outfit handmade with love.
The Bluprint pattern shop is chocked full of super cute patterns for girls, and these six are just the tip of the iceberg!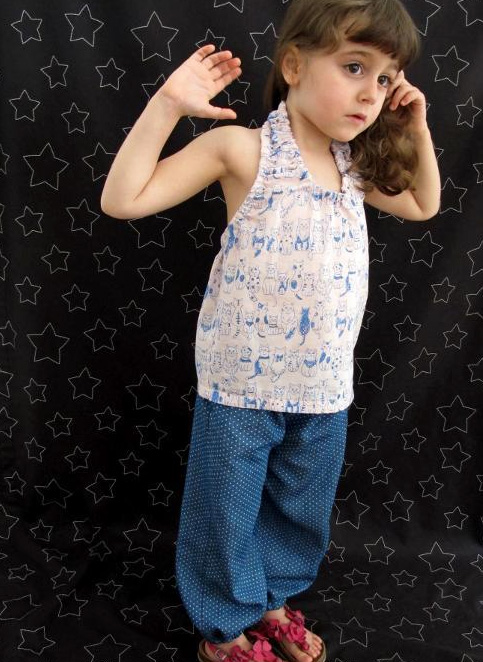 Photo via Bluprint member Willow & Co. Patterns
Jumpsuit joy
Pictured above is the adorable Ash Jumpsuit by Willow & Co. Patterns. I am pretty sure that I'm not the only adult wishing this was my size, because it is super cute and transitions well from summer to fall with some simple layering. Unfortunately for me, it only comes in girls' sizes from 6 months to 12 years.
Get the Ash Jumpsuit pattern here!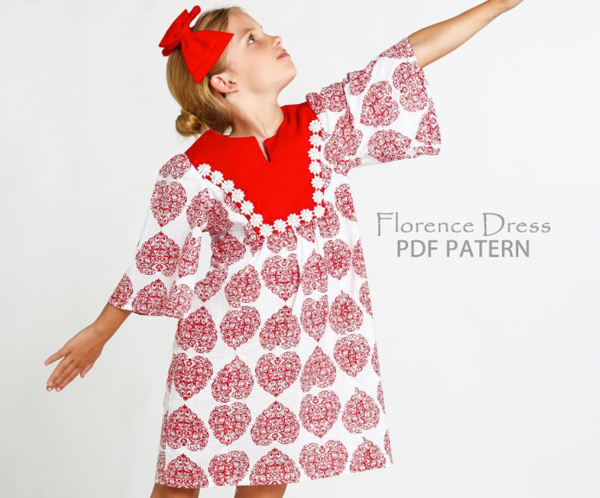 Photo via Bluprint member My Childhood Treasures
Bohemian basics
Go boho chic with the caftan-inspired Florence Dress by My Childhood Treasures. This pattern is sized for girls 2-10 and is rich with possibilities with options for trim and contrast fabrics. The second view option features a tie at the neck and trim in the seams of the dress. Super fun!
Get the Florence Dress pattern here!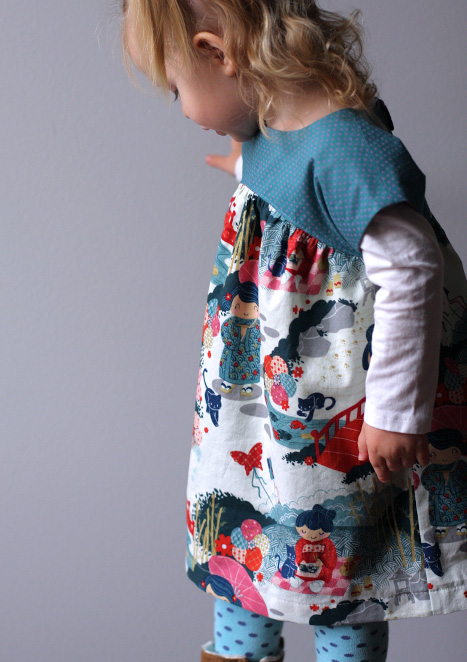 Photo via Bluprint member CTW Patterns
Layering love
The Izzy Top by CTW Patterns is a super cute tunic and easy to toss on with jeans or leggings. And as pictured above, it can also be layered over a long sleeve top for really great transition into fall and winter. Much like the Florence Dress, this top has loads of contrasting fabric opportunities, and would be a great stash buster for those little pieces hanging out in your sewing room. Also, the best part? This pattern is free! This great staple is sized for girls 6 to 12.
Get the Izzy Top pattern here!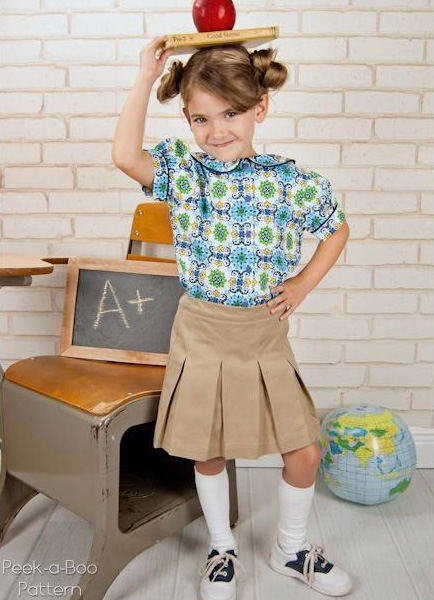 Photo via Bluprint member Peek-a-Boo Patterns
Tailored skort
First of all, can we just talk about how cute this photo is? The parents shooting these kids in all of these photos do such a great job of styling both the girls and the sets! Anyway, this adorable skirt is upgraded to a much more kid-friendly option and is actually a skort! Yep, part skirt, part shorts, the School Belle Skort by Peek-a-Boo Patterns is sized all the way from 3 months to 12 years and is great for looking ladylike, while still allowing your girl to be a kid.
Get the School Belle Skort pattern here!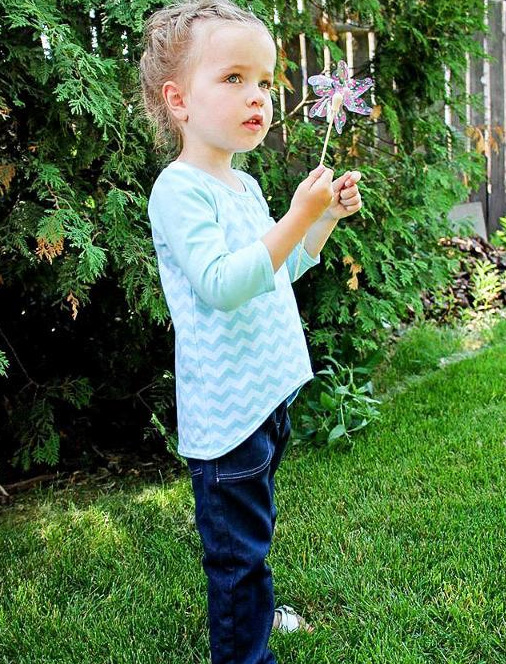 Photo via Bluprint member Gracious Threads
Modern Tee
While pleated skorts and embellished dresses are cute, your girl might be more interested in wearing jeans and t-shirts, and we can't blame her since this is an outfit that will allow her to move and run around like the kid she is! This top is the Raindrop Tee by Gracious Threads and is the classic t-shirt taken up a notch. Sized from 2T to 8, it features a trendy high-low hem, an optional chest patch pocket, and short or long sleeves. You can mix it up even more as in this photo and cut the sleeves from a contrasting fabric!
Get the Raindrop Tee pattern here!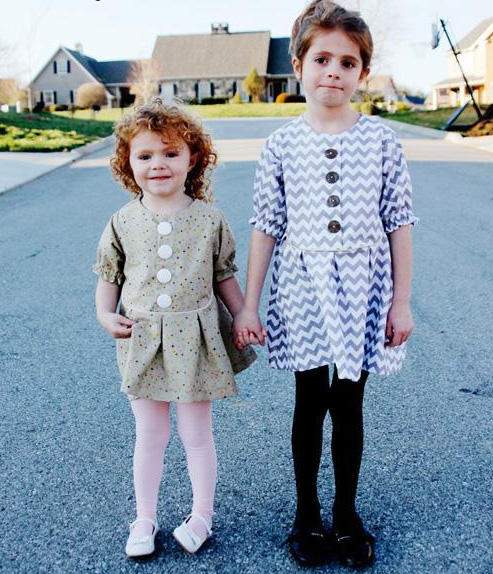 Photo via Bluprint member See Kate Sew
Modern Tee
And last, but certainly not least, the Zig Zag Dress by See Kate Sew is rich with great detailing. Gathered elastic sleeves, buttons from the neck to the waist, piping inserted into the waist seam, pleated skirt, and a curved waist seam make this seemingly basic dress a very special outfit for one lucky little girl. Sized from 18 months to 8 years, I might just make a version of this cute dress for myself!