For most of us, sewing pants that fit can be quite the challenge. There is just so much geometry involved in getting that fit just the way you want it! But, with a few simple sewing tips and tricks, you hone your technique, sewing pants perfectly tailored to your body every time!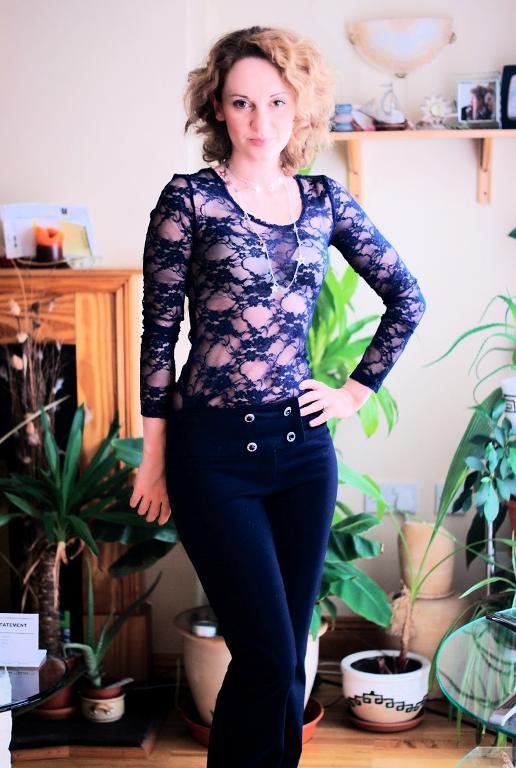 SewingAndStyle made her version of The Perfect Pants
Here are our best tips to sewing perfectly fitting pants!
Tip #1: Make sure you take accurate body measurements.
Getting accurate numbers is a little more involved than you might think. Be sure you are wearing the same kind of underwear you plan on wearing with the pants when you take your measurements. Shapewear and control-top hosiery, for example, can alter your body measurements. Make sure the tape measure is at your true waist, fullest part of your hips, etc., and that you pull the tape snug around you (but not too tight!).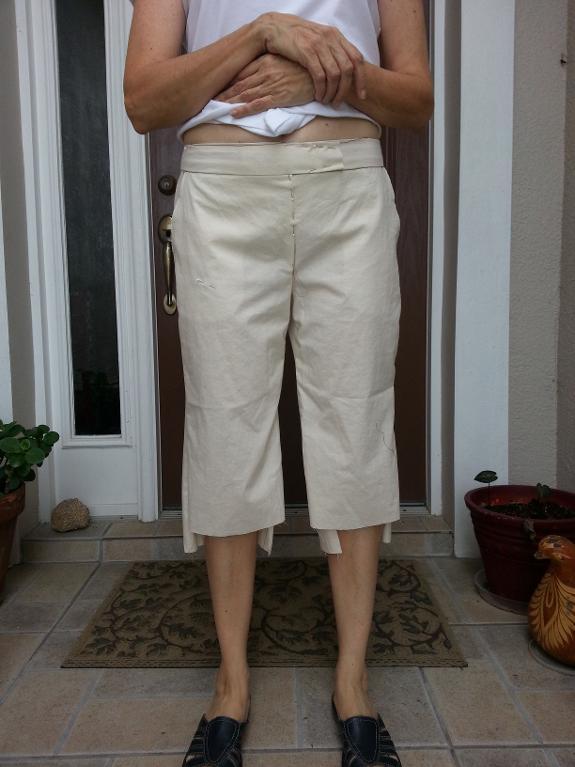 Tip #2: Select the proper pattern size.
If you are between sizes, it is generally better to select the smaller pattern size, unless the pant style is very fitted. Of course, it is partially dependent upon the pattern manufacturer. Some companies run large, whiles others are more true-to-size or even on the snug side. The most important number in determining pant size is your hip measurement.
Tip #3: Select a pattern that includes the pant style you are most comfortable wearing.
If skinny jeans are your favorite look, avoid Hepburn-style trousers. Choose styles that you like on your body. You can measure the leg circumference of your favorite pair of pants, and then compare that measurement to patterns you are considering, and pick the one that is most similar.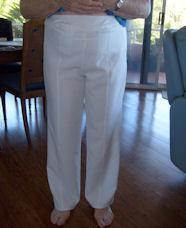 bevaau working on her second pants muslin
Tip #4: Make a muslin.
Make a muslin. Make a muslin… I can't say it enough! Be sure that you use muslin fabric with similar characteristics to your final fashion fabric choice. If you plan on making knit pants, you will need to use a knit with similar stretch  qualities. It is helpful to cut out your pant muslin with 1 " seam allowances on all the leg seams, and use a basting stitch to construct the test garment.
Some experts advice against sewing in darts or applying the waistband at the muslin stage, and instead prefer to pinch out the darts during the fitting process. If you tie a piece of elastic around your waist, you can move it around to establish the best waist point for your body shape.
Tip #5: Know common adjustments.
Several of the most common fitting adjustments for pants are
Adding or subtracting width at the upper inner leg for full or thin thighs
Lengthening or shortening crotch depth
Lowering the center back waistline for a swayback or flat derriere
Adding or subtracting hem length.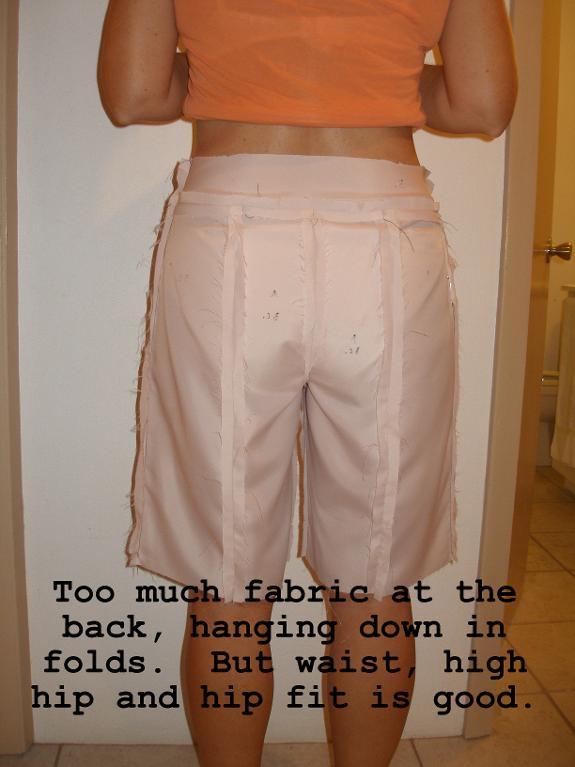 Deby Coles shows her muslin adjustments
Tip #6: Plan on making several iterations of your pant muslin to achieve the fit you want.
The more adjustments that you need to make, the more test garments you will need to produce to check that all of the cumulative changes will produce a well-fitting pant.
Tip #7: Ask a friend for help.
If at all possible, ask a sewing friend to help with fitting adjustments. It is much faster/easier if someone else can pin and adjust the back of your pants; otherwise, you will have to take them off, pin out your changes, and then try them on again to check the fit.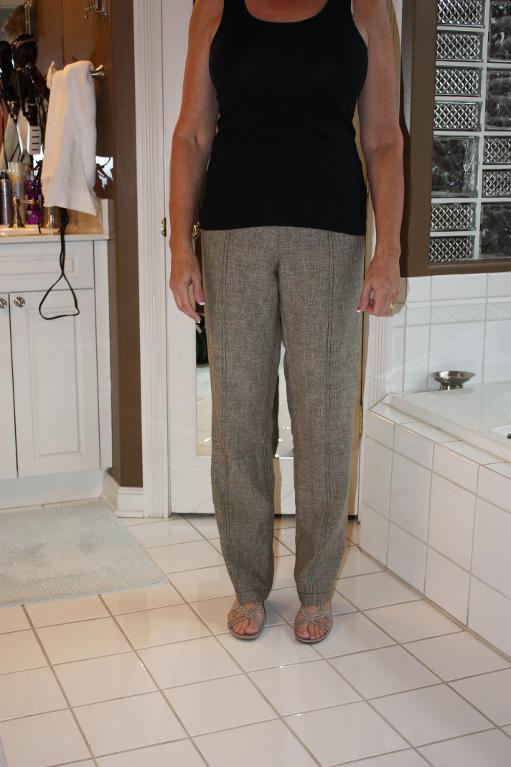 pcampbell made a great looking pair of linen pants in Pant Fitting Techniques
Tip #8: Make sure to choose the right fabric.
One you have perfected your own personal fit, select a fashion fabric that is suitable to the pant style you plan to make. Sew up your pants, incorporating any pattern changes that were identified in your muslin/fitting process. Try on often during the construction phase, as different fabrics can produce different results. Always test and try before finalizing your pants!

If you would like to learn more about all the intricacies of  fitting pants, consider getting some expert assistance by taking Sandra Betzina's class Pant Fitting Techniques. You'll learn to alter patterns like a pro!