Shopping for a sewing machine is an intense undertaking. There are so many brands and features to consider! Here are some guidelines to help you purchase your first sewing machine for quilting.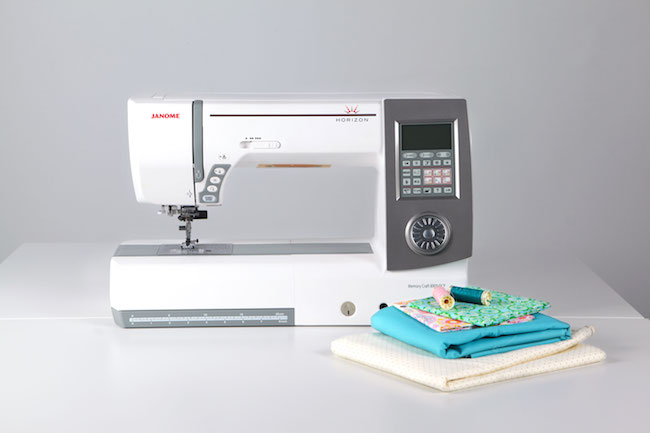 Features
Stitch variety
Most sewing machines advertise a great number of stitches as a top feature. But stitch variety is not a big selling point for quilters, since we almost always use a straight stitch. Bottom line: Don't let the number of stitches be the deciding factor between two machine.
Harp space
Harp space (also called throat space) refers to the amount of room between the needle and the main part of the machine where the motor is housed.
This area is a hot commodity for quilters! When quilting the center of your quilt, you'll have to fit nearly half your quilt through this part of the sewing machine. A cramped harp space makes quilting a queen size quilt nearly impossible and decreases the pleasure of quilting even a baby size quilt.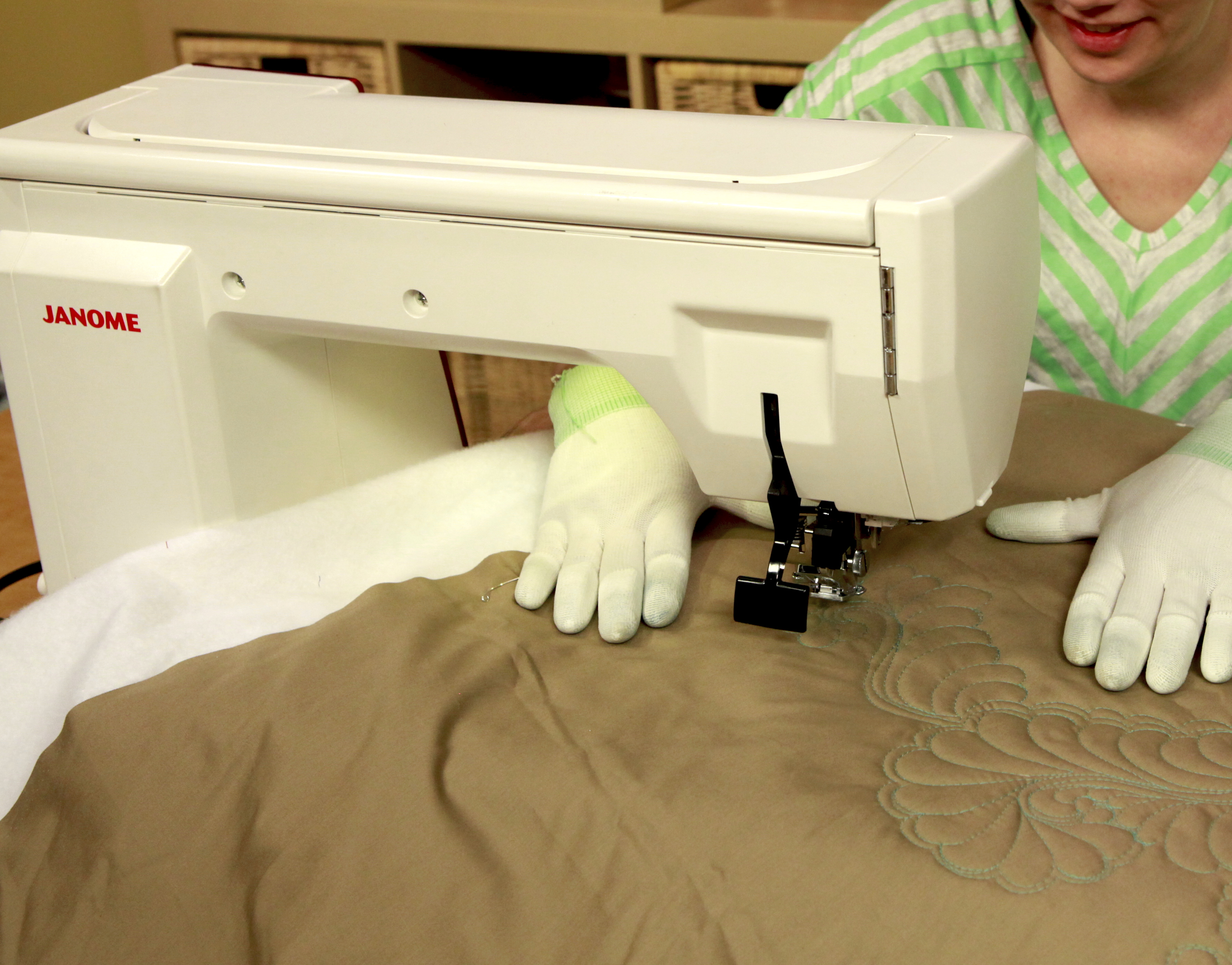 A small harp space is a common reason to upgrade to a more expensive sewing machine. If you can afford it, buy a machine with 8″ or more of harp space.  These machines may cost nearly $1,000, but your enjoyment and success as a quilter will absolutely increase as a result.
If you can't afford to splurge on a machine with a large throat space, don't worry — we've got some strategies for quilting large projects on a smaller home machine.
Automatic thread cutter
Some sewing machines can automatically cut threads by pressing button on the machine or using the foot pedal. When stopping and starting quilt paths at the edge of a quilt, an auto thread cutter saves lots of time and thread!
Knee lift
A knee lift is a funny-looking lever that sticks out from a machine to lift and lower your presser foot. As you might guess, it's activated with your knee. A knee lift is a huge time saver during the quilting process, allowing you to use both hands at all times to grasp and position the quilt.
Speed control
New quilters will benefit from speed control, especially for free-motion quilting.  This is a nice feature for making you feel comfortable and in control.
Needle up/down
When you stop sewing, where does the needle stop? Depending on your machine, it might default to stopping all the way up, all the way down, or any which way. The best sewing machines for quilters default with needle down. This position increases accuracy (so your needle doesn't wander off  your stitch line) and saves time. A machine that defaults to up, but allows you to set "needle down" is also a better choice than one with no default at all.
Presser foot pressure
The presser foot applies pressure to the quilt to hold it in place while straight line quilting. Some sewing machines allow you to adjust the pressure of the presser foot. A thicker quilt needs less pressure than a thin quilt. And, overall, quilts need less pressure than patchwork piecing, simply because quilts are thicker. If you can't adjust pressure, you may have drag and puckering problems when straight line quilting.
Budget
While sewing machines are available in a wide range of prices, this is not a time to spend as little as possible on a sewing machine.
Lower-end machines do not have the power to create even, beautiful stitch quality when sewing through three layers, as with quilting. They also tend to have more tension problems. When tension is off, the stitches might look nice on the top of the work and horrible on the back of the quilt. This is a huge headache for quilters!
You need a solid, dependable machine that can weather the rigors of quilting so that you can enjoy this wonderful hobby.  Plan to spend at least $400 on a sewing machine for quilters.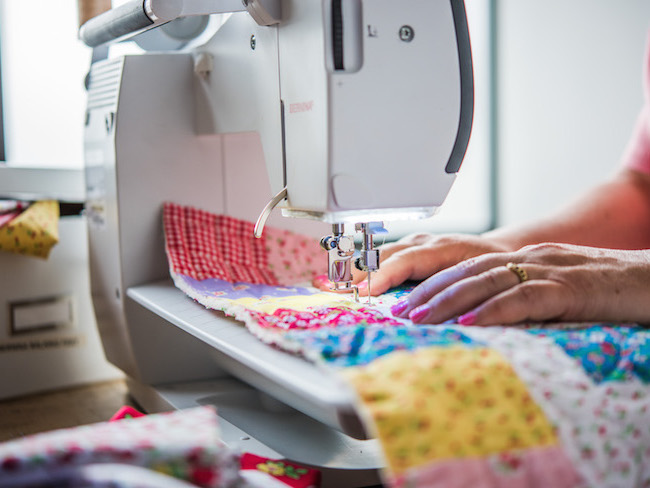 More suggestions
Dealer
Who will you buy your machine from? This matters more than you might think.
Your dealer should be able to answer questions as you compare machines. Even more importantly, your dealer will service and repair your machine. Make sure you feel confident about this relationship.
And keep in mind that an online dealer is not necessarily a bad idea, so long as they offer comprehensive service. Some online sewing machine stores offer extended warranties that are well worth the small investment!
Test drive
If you'll be buying from a physical shop, spend a day test driving machines. Nothing will help you decide which sewing machine is right for you better than sewing on the machine itself! Researching online is a good first step, but test driving is the gold standard.